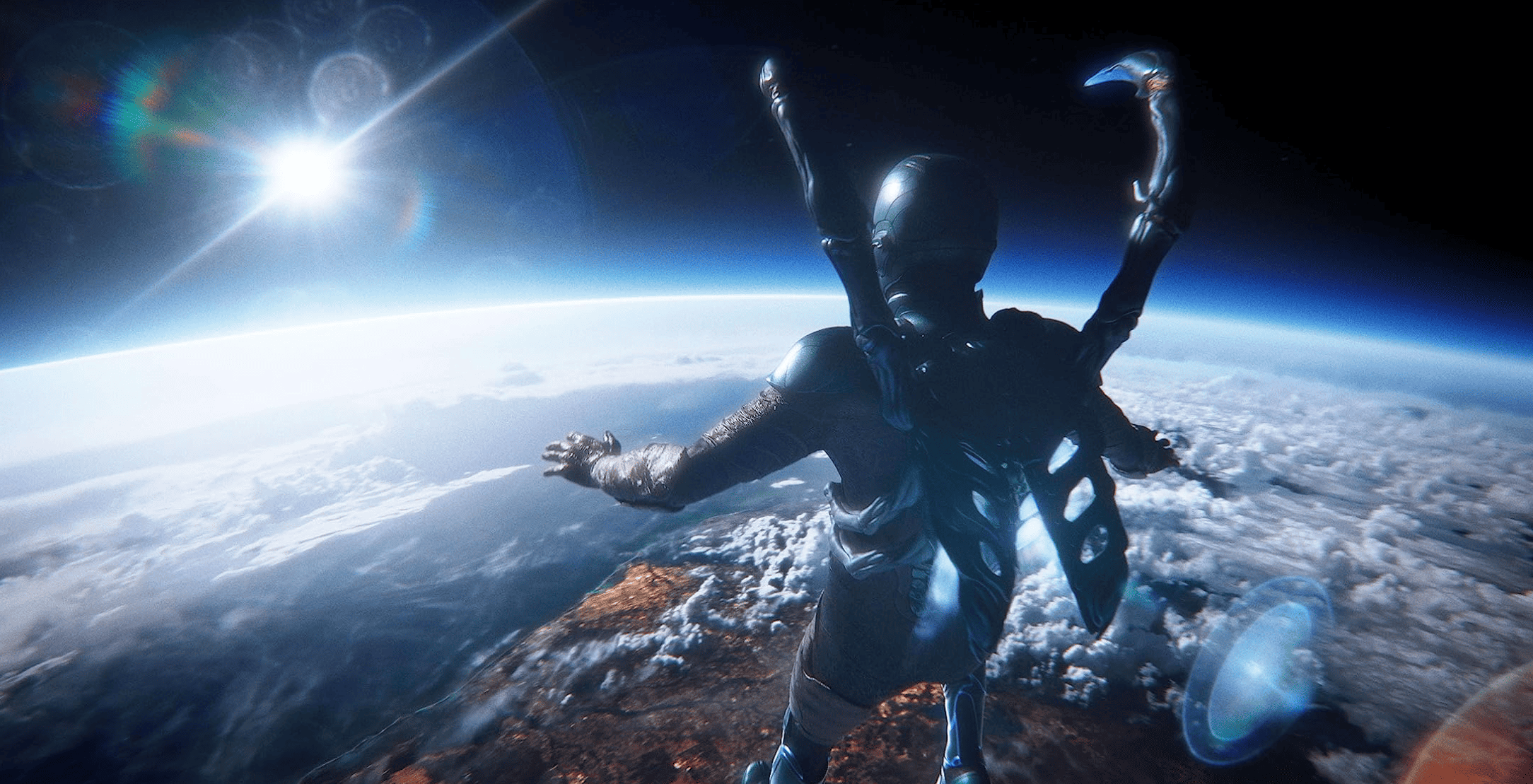 A new movie from DC doesn't stir up the same excitement it once did during the heyday of "The Dark Knight" era. DC Studios and Warner Bros. Pictures took the wrong notes about what made those Christopher Nolan films successful, thinking that applying the same gritty, noir aesthetic to other properties would make them a success too. Just take a look at "Justice League," a film sequel that didn't deserve the budget it got. Though films like "Shazam" have attempted to portray the DC Universe through a more lighthearted lens, offering a glimpse into the wider world of the DC universe, the quality and tone of DC Studios' films have been inconsistent and overall lacking.
As a big fan of DC that has spent untold hours and money on comic books and DC animated films, I'm always hoping DC can steer the ship back on course. "Blue Beetle," the latest from DC, is what I've been waiting for. It was very much worth seeing it in theaters.
'Blue Beetle' Finally Skitters Into the Light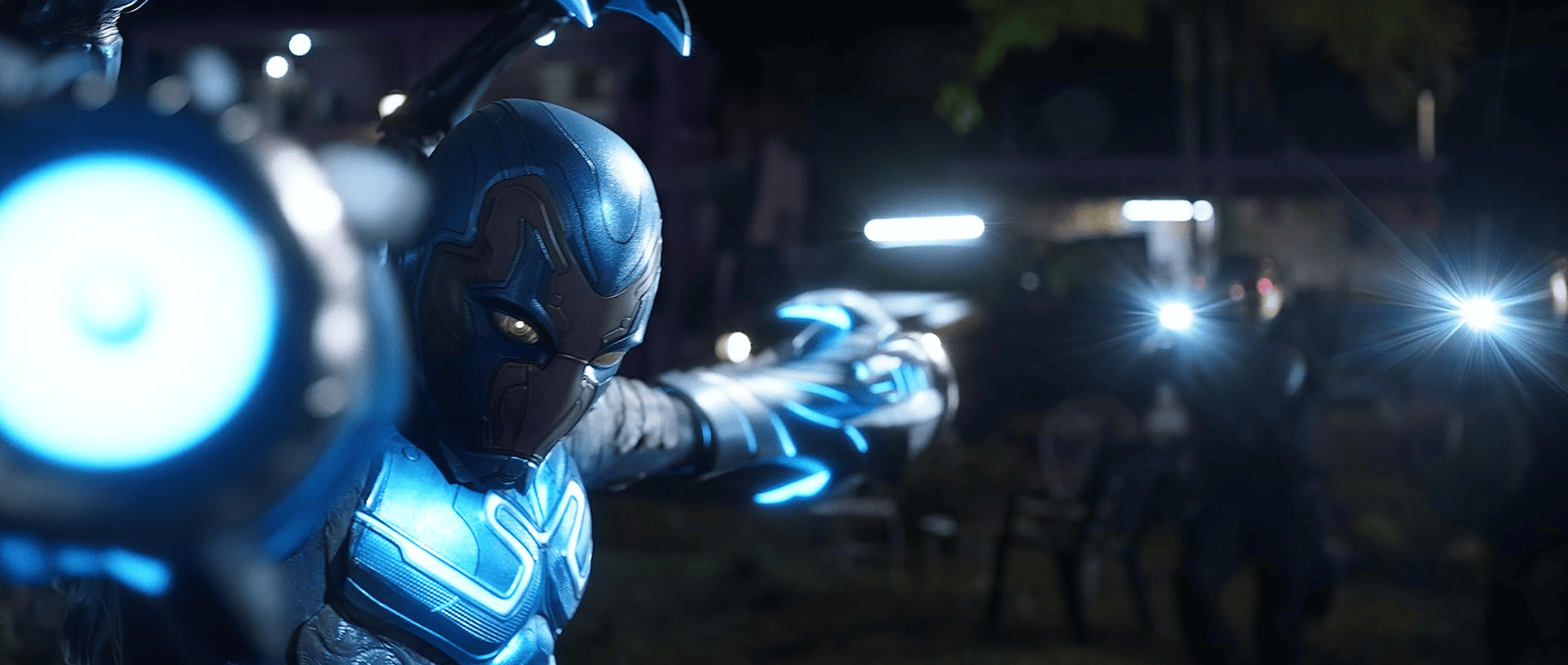 The Blue Beetle is not one of DC's flagship heroes, but ever since I learned that a Mexican-American kid was under the suit, I've kept an eye on the bug-themed hero. In recent years, DC has been leaning a little more on Blue Beetle, featuring him in the animated "Young Justice" series on Max and several of DC's animated films, like "Justice League vs. Teen Titans," "Teen Titans: The Judas Contract," and "Justice League Dark: Apokolips War." They're all great, especially the last one.
The hero has also had his own comic runs in the past few years. The most recent run, "Graduation Day," debuted in 2022. Still, outside of DC fandom, you'd be hard-pressed to find a lot of Blue Beetle fans, if any. That James Gunn's DC Studio decided to debut the new DC Universe with Blue Beetle was as surprising as it was risky.
The First Latinx-Led DC Film Gets It Right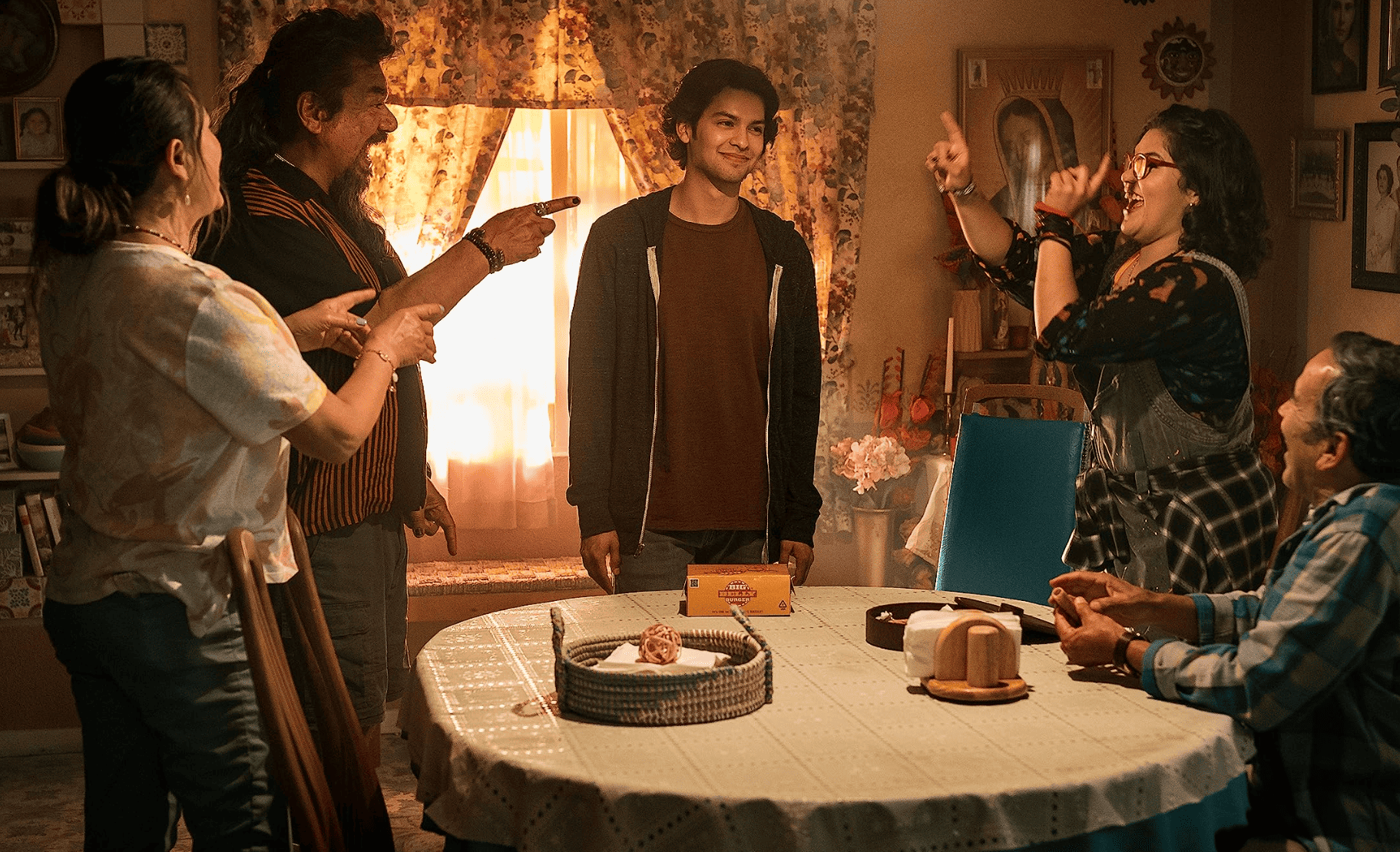 "Blue Beetle" follows Jaime Reyes (Xolo Maridueña), a Mexican-American college graduate from the fictional Palmeras City, Texas, which is a mashup of Miami's glamor and Texas' border town humility. Like all Mexican-Americans portrayed in films, Reyes lives on the other side of the train tracks and comes from a poor Catholic family. His family doesn't have much, but they have each other, a recurring theme the film leans on heavily. Despite using tired Mexican-American tropes, the film mostly succeeds in relaying an authentic, modern Mexican-American narrative.
Jaime and his family speak plenty of Spanish throughout the movie, and not in a performative way, where only a few words or phrases are said in Spanish (i.e., mijo/mija). I'm talking about full-blown conversations in Spanish and lots of slang from the Mexican dialect of Spanish. This is supposed to be Texas, after all — the film never states it, but the film was shot in El Paso.
As a Mexican-American man from a Texas border town that grew up speaking this exact vernacular, I got a lot out of it. Yet I don't think it's alienating if you don't speak the language or that specific dialect of Spanish. My wife doesn't speak Spanish, and she enjoyed "Blue Beetle" as much as I did. The subtitles are pretty good for the most part, but the language isn't the only thing it gets right — it's also how it's pronounced. Too many films have cast Latinx actors that don't speak the language well, which is jarring to one with a trained ear. This film doesn't make that mistake.
Aside from the language, "Blue Beetle" has a lot of references that Latinxs and especially Mexican-Americans will appreciate. Mentions of Mexico's most recognizable superhero, El Chapulin Colorado, was a big surprise to me — I loved El Chapulin growing up. There are also references to the novela "Maria la del Barrio." Even the music selection feels right, with picks from Calle 13, Los Tucanes de Tijuana, Selena, Celso Piña, Vicente Fernandez, and Soda Stereo rounding out the soundtrack with a diverse range of music from across Latin America.
Yet nods to Latinx culture like Jaime's grandma Nana (Adriana Barraza) blessing him before an interview, his uncle Rudy (George Lopez) not wanting to call the cops because they might ask for papers, and using Vicks VapoRub as first aid treatment are what make this film truly authentic to the Mexican-American and Latinx experience. That's what you get when you trust the movie to a Latinx director, writer, and cast.
It's Still a Superhero Film With Plenty of Action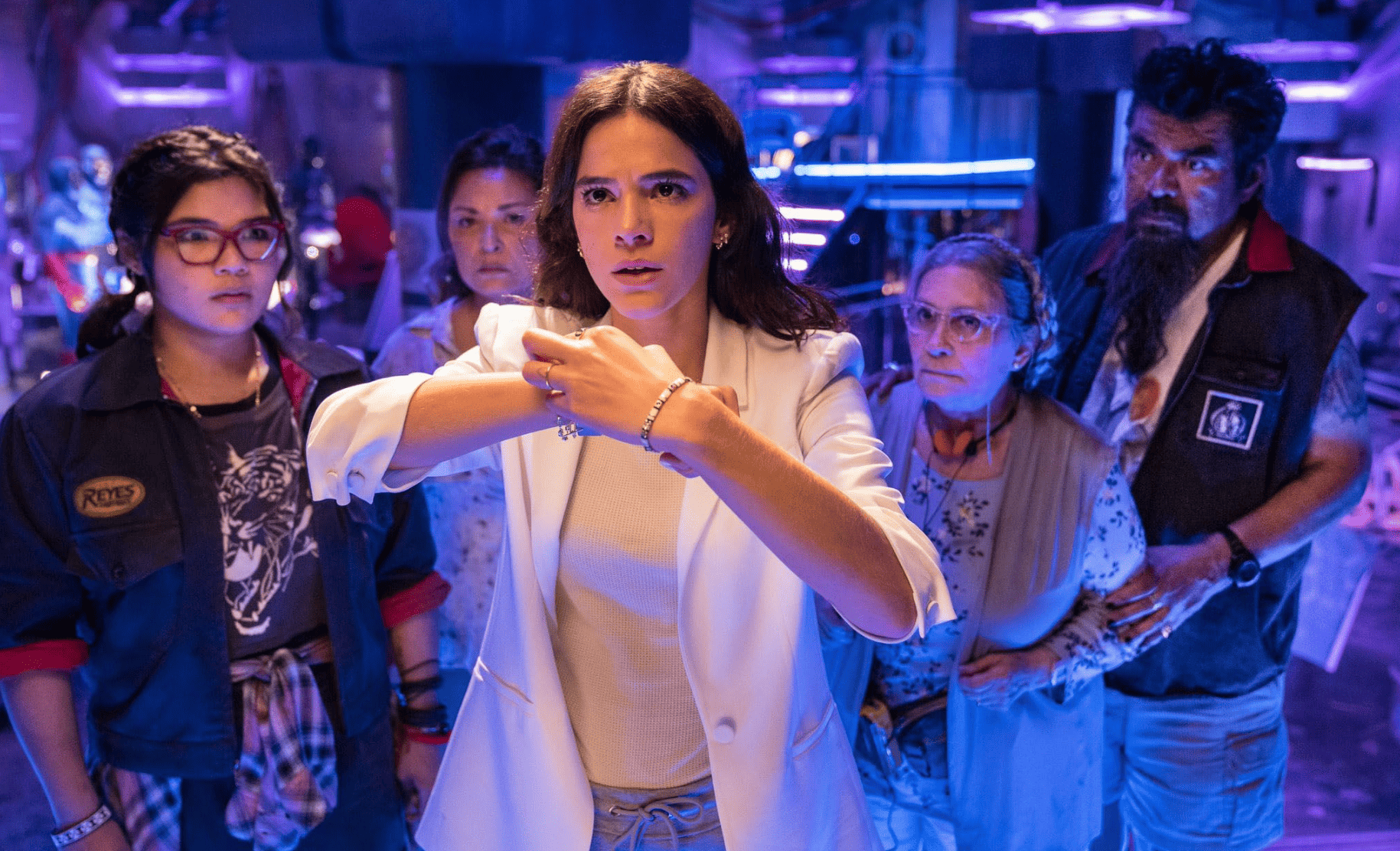 I got so wrapped up in the film's portrayal of this Mexican-American family that I, at one point, forgot this was a superhero movie. I finally remembered when Jaime became the Blue Beetle. Once he's inside the suit, Jaime is a one-man arsenal with the ability to construct anything he imagines. At one point, he decides to use the buster sword from "Final Fantasy VII."
When you're not familiar with a hero's skill set, every action is a surprise, and I enjoyed seeing what Jaime would do next. Like with a lot of DC movies, the CGI wasn't quite as polished as Marvel movies, but the hand-to-hand combat was good. While I wasn't sold on Xolo Maridueña as an actor in the beginning, I could see why he got cast. His martial arts background paid dividends. His big breakthrough was starring in "Cobra Kai" on Netflix.
As far as the plot goes, it wasn't electrifying, but it was buoyed by excellent performances all around. George Lopez stole the show, with his conspiracy "tiorist" Rudy providing lots of laughs and a few heartfelt moments. Adrina Barraza was another bright spot; Nana turned out to have a very interesting past. Bruna Marquezine, who plays Jenny Kord, Victoria's niece and Jaime's love interest, was a delight and will likely become a star in the coming years. And Susan Sarandon as the villain Victoria Kord was spot on, even if her reasons for villainy were a bit shaky. Others, like Harvey Guillén (from "What We Do in the Shadows") and Raoul Max Trujillo were solid additions to the cast.
'Blue Beetle' Is Worth It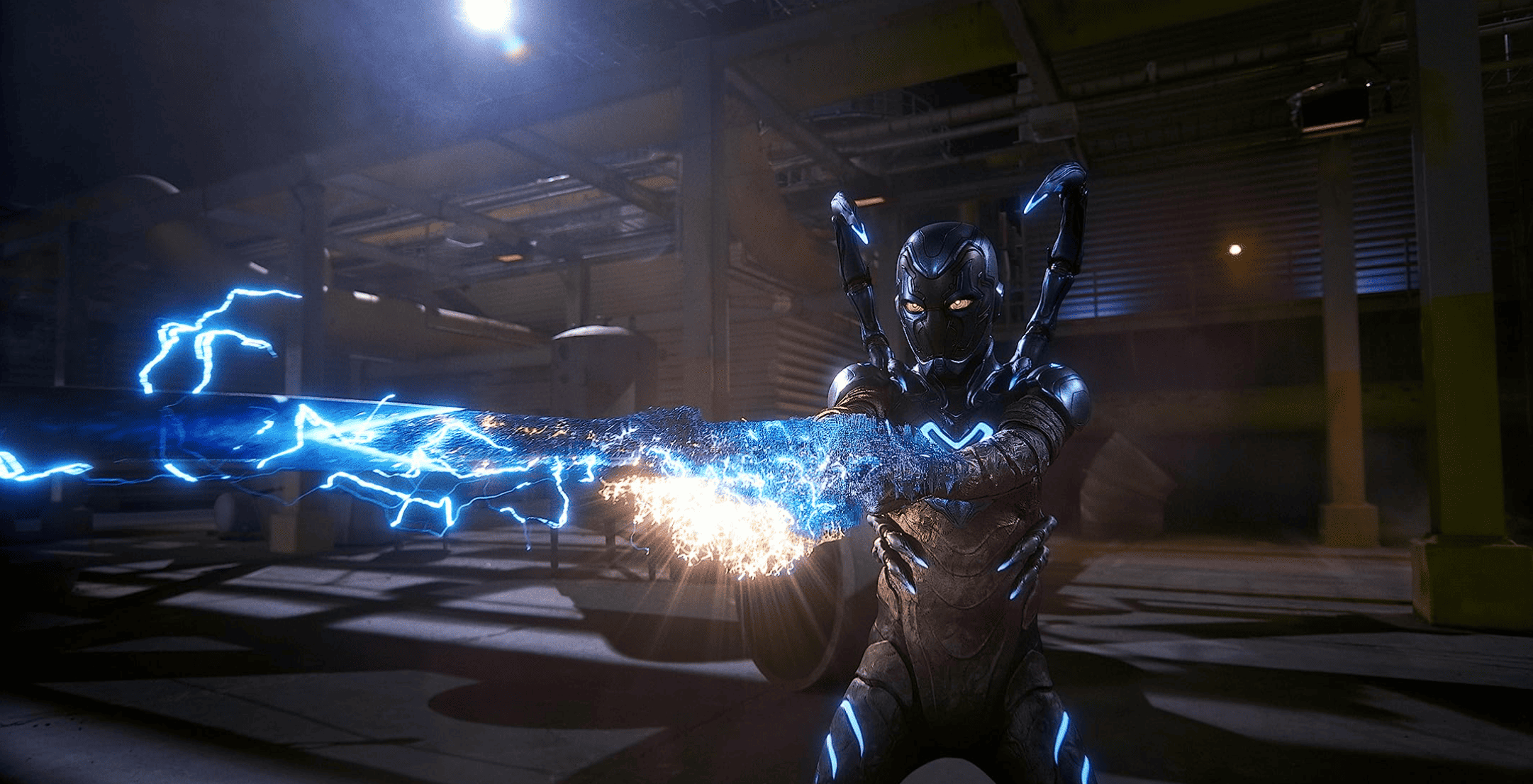 After Warner Bros. Studios' recent slate of DC films, I wasn't expecting much. I think "The Flash" set the DCEU back. Regardless of that, I had to support it because of what it meant to my community, but I didn't expect I would like it this much. Whether you like Blue Beetle or have never heard of him until now, "Blue Beetle" is the kind of movie I wish DC would make more of.
The storytelling and cinematography are appropriate for the hero, and it doesn't try too hard to set up the wider DCEU. It's a self-contained superhero film, at least for now, that's reminiscent of the best parts of Tom Holland's "Spider-Man" films: It's funny, action-packed, at times emotional, and ultimately not too heavy.
As the first film from James Gunn's new DC Studios, "Blue Beetle" is a promising start and worth seeing in theaters, where you can show your support for the new era of DC films and Latinx-led films in general.