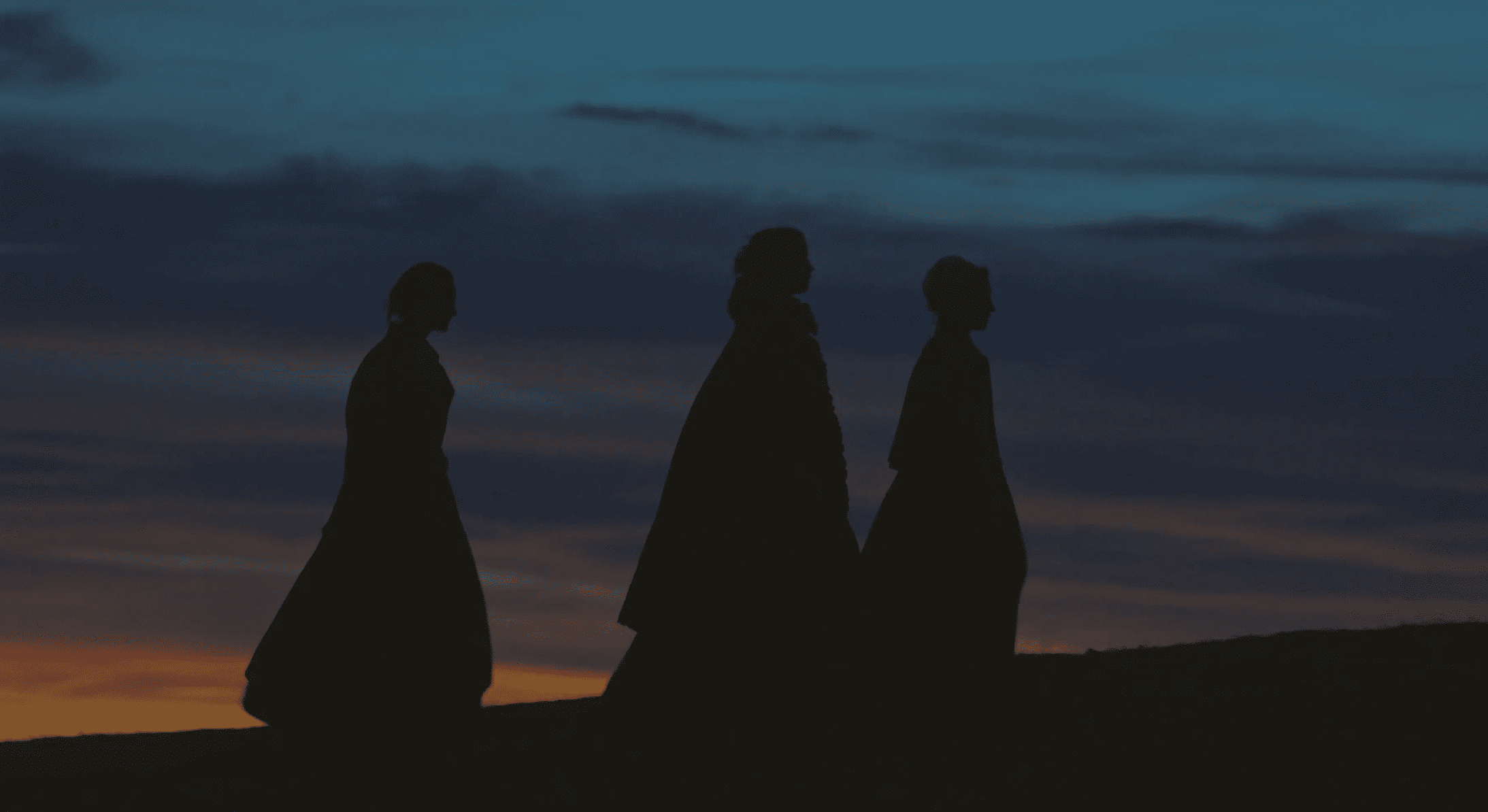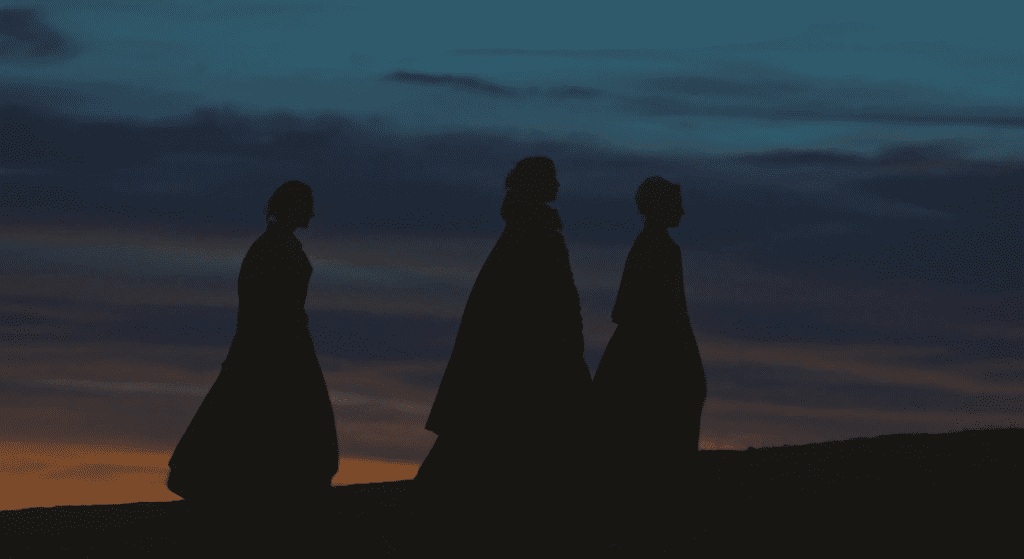 With in-person events happening again, so are the Halloween parties many of us look forward to each year. Halloween lands on a Monday this year, so you'll likely go to a party or two the weekend before. If you're hitting up a couple of parties with your partner, you'll want to look your best. Here are some great shows and movies to watch (available on multiple streaming platforms) in the week leading up to All Hallow's Eve that will inspire you and your partner to dress up as your favorite characters.
'Julia' (2022 – Present)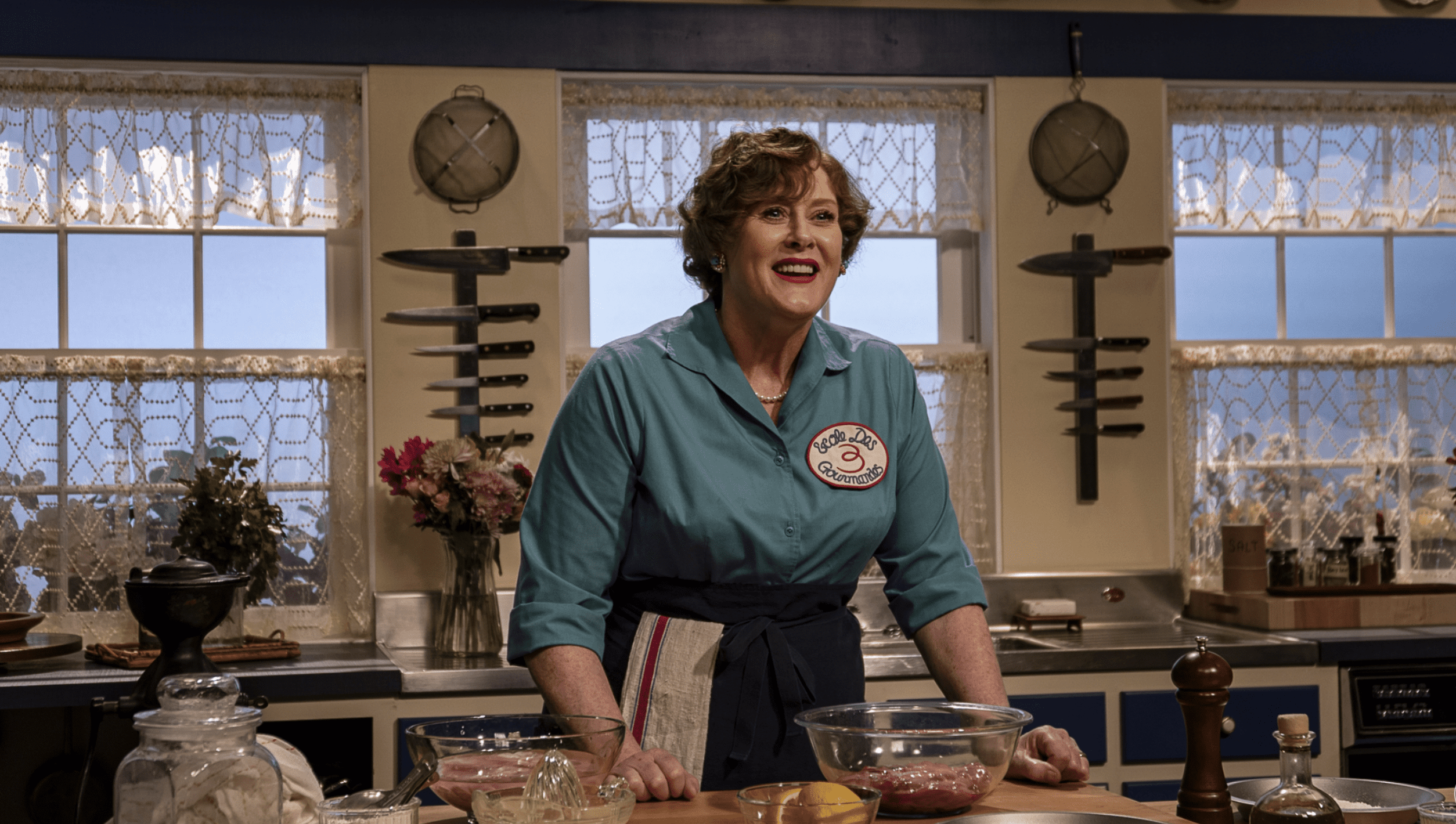 What could be more romantic than stuffing your face full of pastries and delicious French food? Pretending you can cook and eat as well as civil-servant-turned-chef Julia Child and her husband, Paul! Set against the textile- and butter-rich backdrop of 1960s Boston, "Julia" zooms in on the funding and production of the hit cooking show "The American Chef" following the creation of Julia Child (Sarah Lancashire), et al.'s bestselling cookbook "Mastering the Art of French Cooking."
Lancashire's sizzling portrayal of Julia Child is equaled by the frenetic and entertaining performances of Brittany Bradford, Bebe Neuwirth, Fiona Glascott, and David Hyde Pierce. The campy characters paired with spectacular period clothing and mouth-watering food make this series a perfect Halloween appetizer! If you and your partner are into period clothing, consider dressing up as Julia and her husband. "Julia" is available for you to stream on Max.
'Moon Knight' (2022)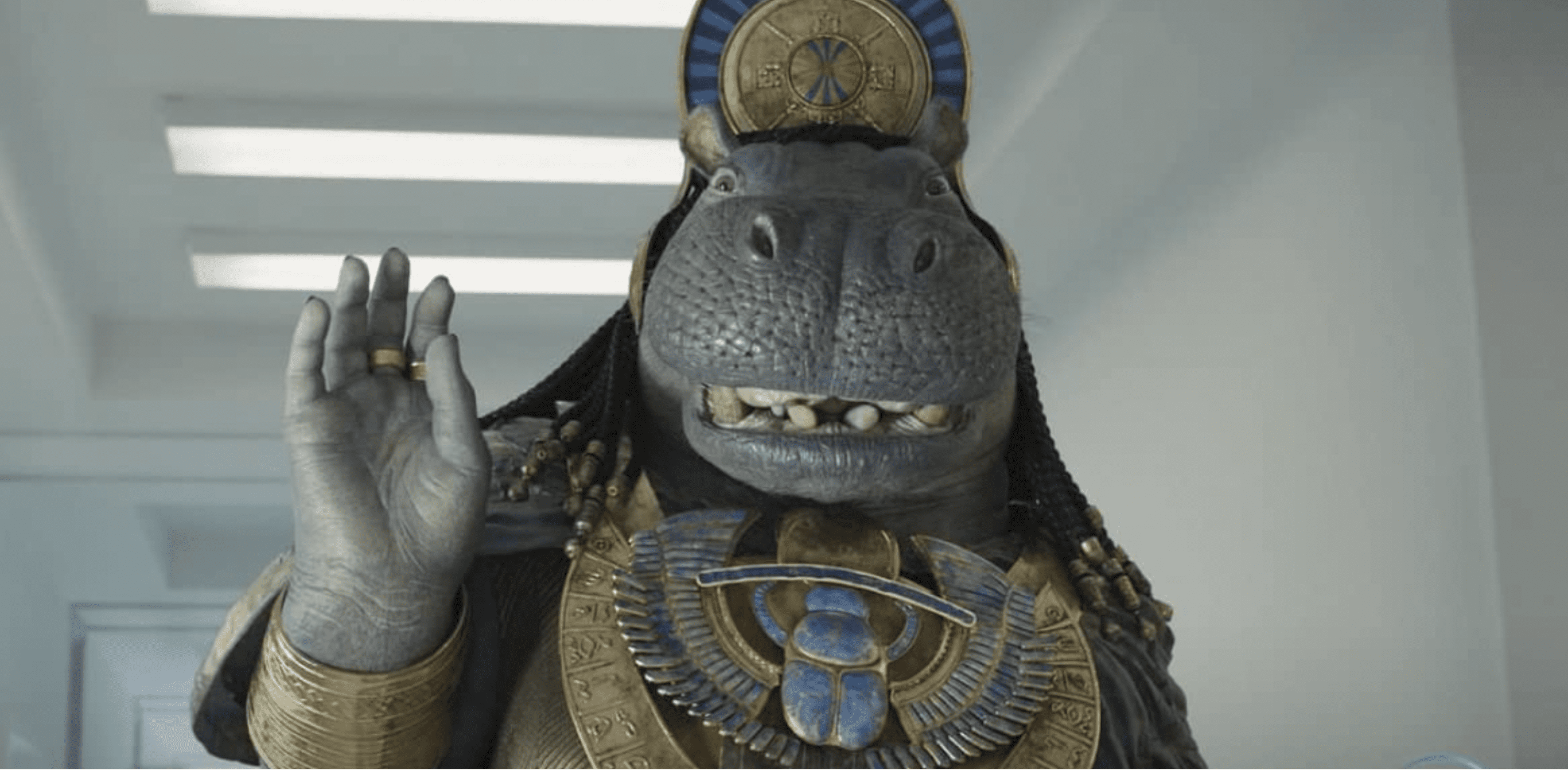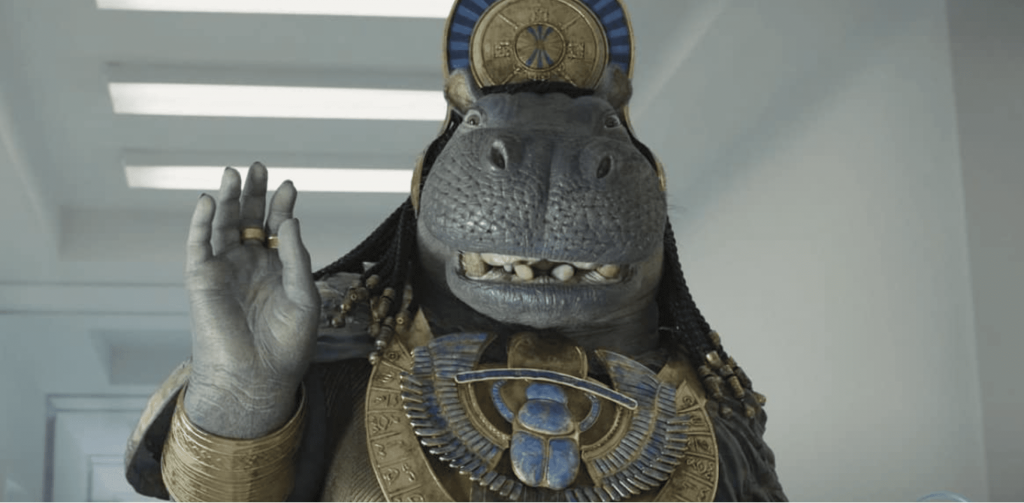 Lying at the intersection of Marvel Cinematic adventure, ancient Egyptian mythology, archaeology, comedy, and psychological mystery, "Moon Knight" is a perfect show to stream on Disney Plus and gear up, literally, for Halloween. Steven Grant (Oscar Isaac) struggles with dissociative identity disorder and is, at various times throughout the series, Marc Spector, Jake Lockley, Moon Knight, and a turtlenecked hero named Mr. Knight.
Unbeknownst to Steven, his alter ego Marc becomes an avatar for the god of the moon, Khonshu, and ends up struggling for divine power, will, and intervention as a superhero, Moon Knight. Along the way, Steven/Marc/Moon Knight teams up with Layla El-Faouly (Maya Calamawy), an archaeologist who also ends up being a superhero called "Scarlet Scarab." This series has a fantastic narrative filled with twists and turns, and its characters are sure to inspire your look this Halloween. You and your partner can make the perfect superhero team as Steven and Layla.
'Q Force' (2021)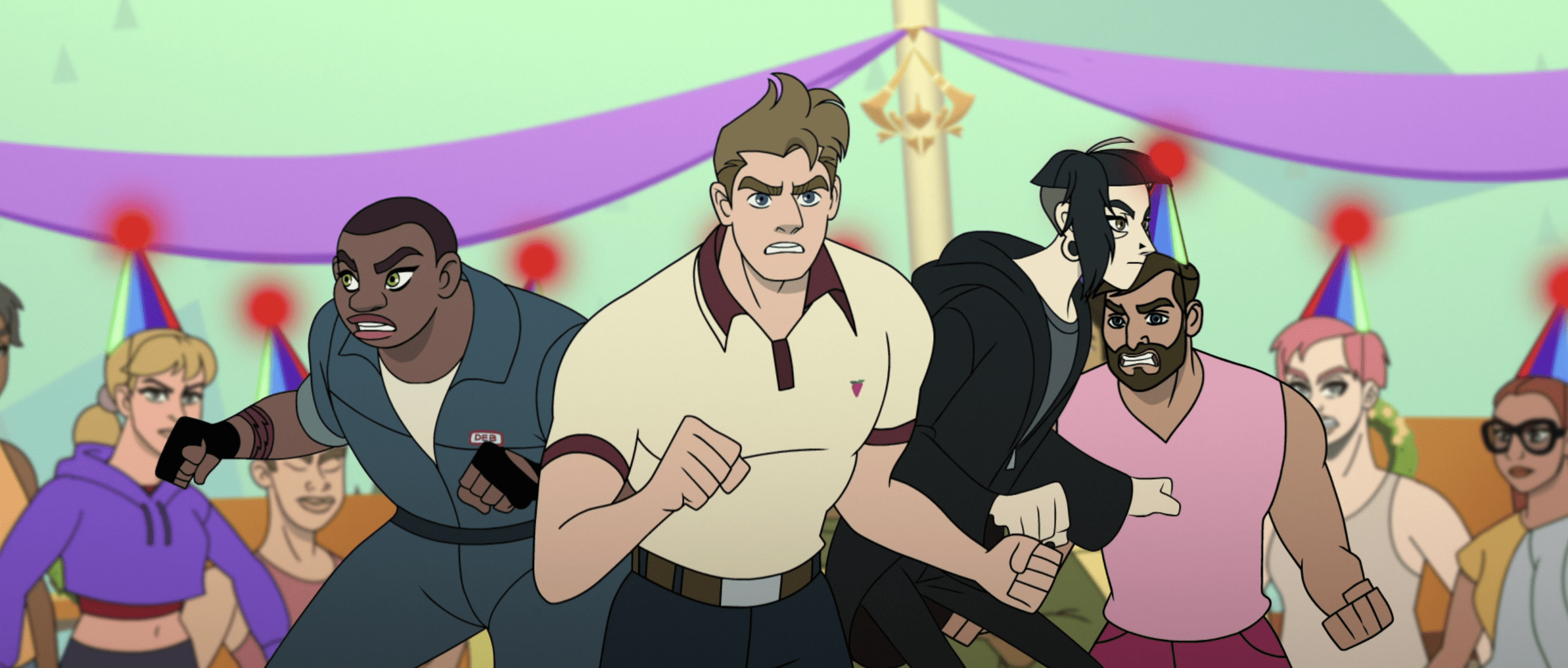 Despite its single-season run, "Q Force" is a force to be reckoned with! Starring the voices of Sean Hayes, Wanda Sykes, Patti Harrison, Matt Rogers, Laurie Metcalf, and David Harbor, "Q Force" is an animated series about a unit of LGBTQIA+ special agents who fight to prove their value to the American Intelligence Agency.
This series is camp and smart and serves as a complement to "Archer," another animated series about blundered espionage. Most importantly of all, "Q Force" is a show about queer people by queer people and speaks to a lot of the issues members of the LGBTQIA+ community face in their daily lives, the workplace, and in media presentation. Get Halloween costume inspiration with your partner while you stream this irreverent spy series on Netflix today.
'Spencer' (2021)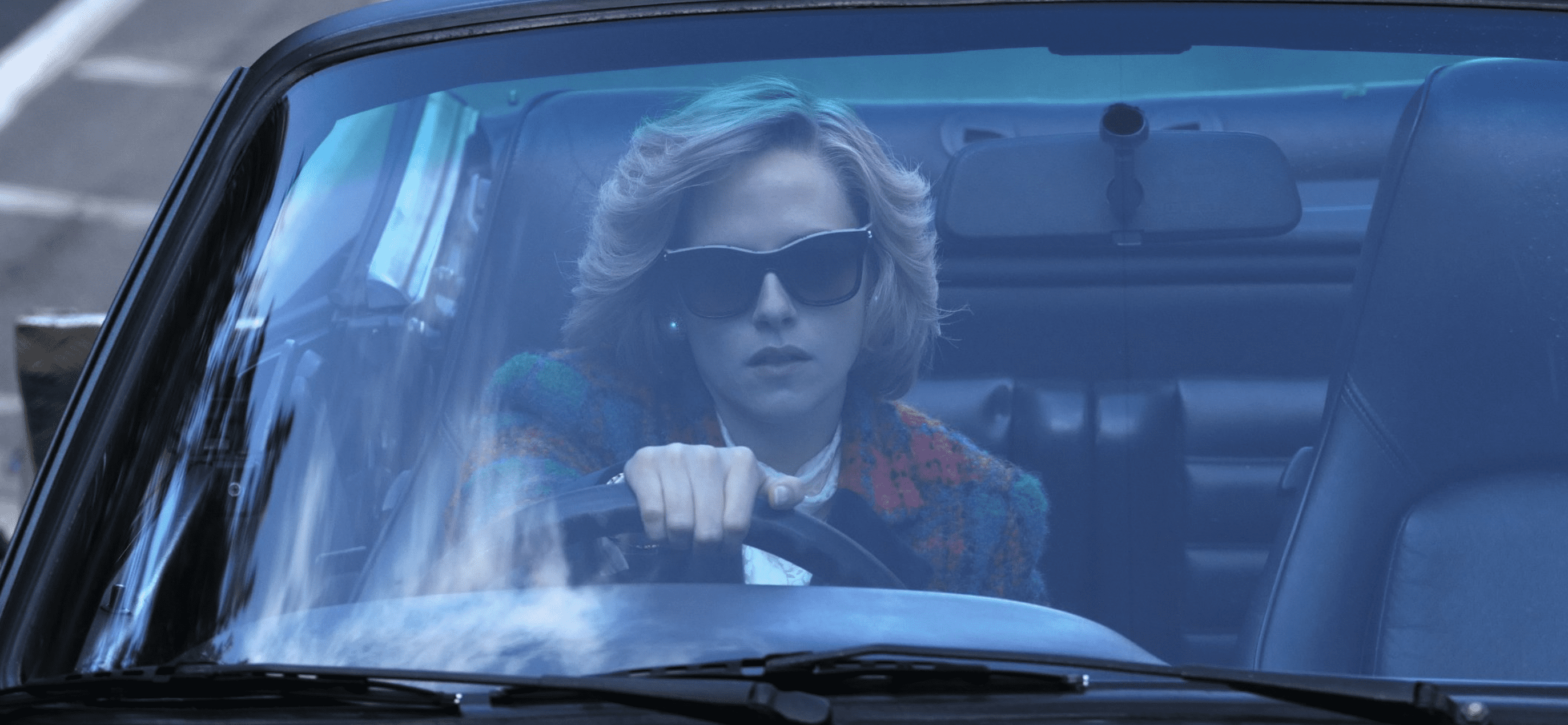 Imagine the dramatic and unnatural crack of Princess Diana (Kristen Stewart) biting down as hard as possible onto a pearl necklace over a bowl of soup at a royal dinner. Well, you can witness the pearl-clutching and crunching firsthand in this 2021 Pablo Larraín film, "Spencer," which focuses on one of Lady Diana Spencer's last holiday weekends with the British royal family.
Despite your political persuasion, the royal family serves as an evergreen source of Halloween inspiration on this side of the pond. The delightful '80s costumes of "Spencer" might inspire a fruitful and regal trip to the thrift store this Halloween season. In addition to the costumes, the wonderfully moody soundtrack and the scarily strict social structures in "Spencer" are enough to make this film appropriate for Halloween and the holidays. If you and your partner are ready for padded shoulders and pockets, you can stream "Spencer" on Hulu now.
'Portrait of a Lady on Fire' (2019)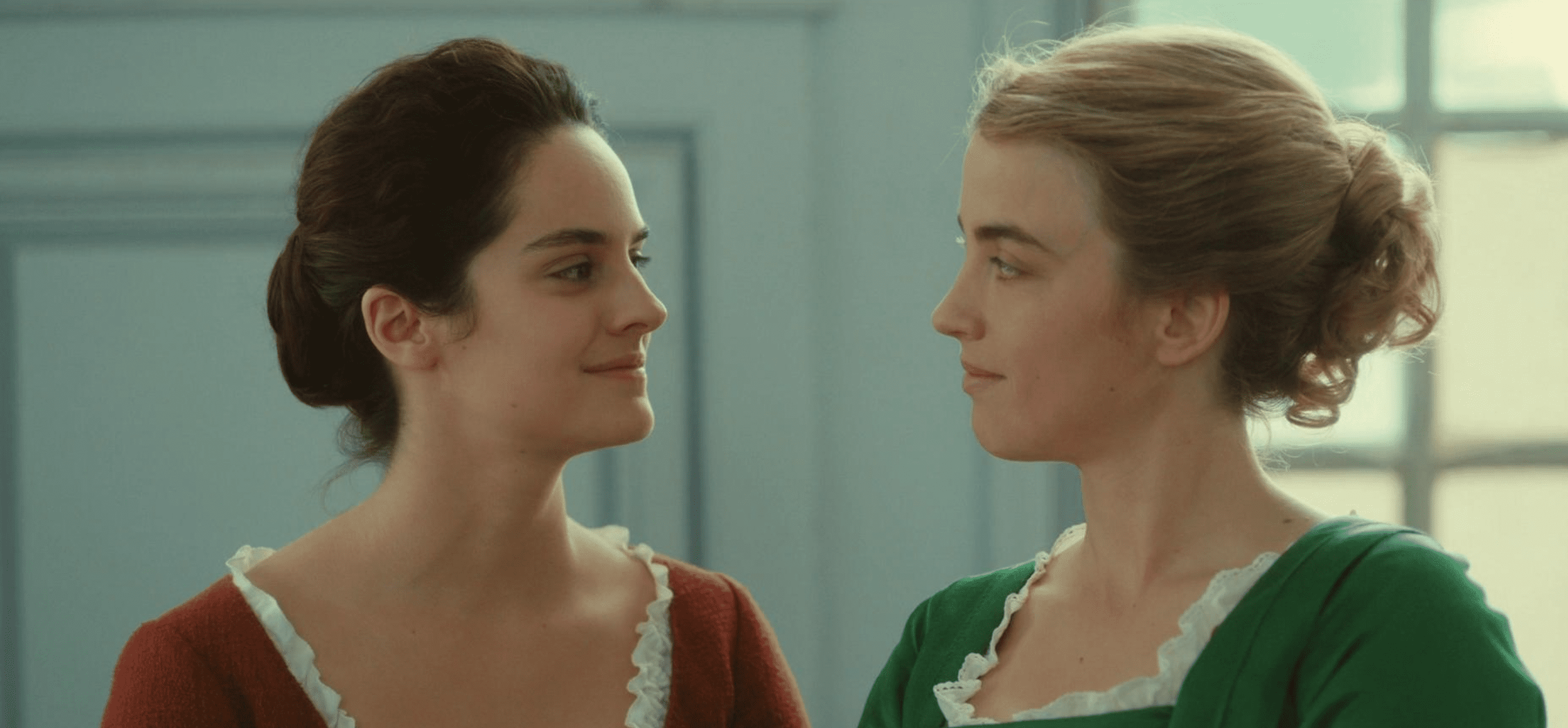 This 2019 film (originally Portrait de la jeune fille en feu) is a slow burn and filled with smoldering glances, wit, and stunning scenery. Set in 18th-century France, "Portrait of a Lady on Fire" centers on the budding relationship between Marianne (Noémie Merlant), a painter, and Héloïse (Adèle Haenel), a young aristocrat who recently returned from the convent.
Marianne has been hired by Héloïse's mother to surreptitiously paint a portrait of her daughter as part of her dowry to a nobleman, but a passion sparks between the young women as they spend more time together. At the heart of this film lies a story about observation, womanhood, companionship, and connection, but dressed up in fabulous period clothing. Get inspired for your Halloween couple costume with "Portrait of a Lady on Fire," available on Hulu.
'Ghostbusters: Answer the Call' (2016)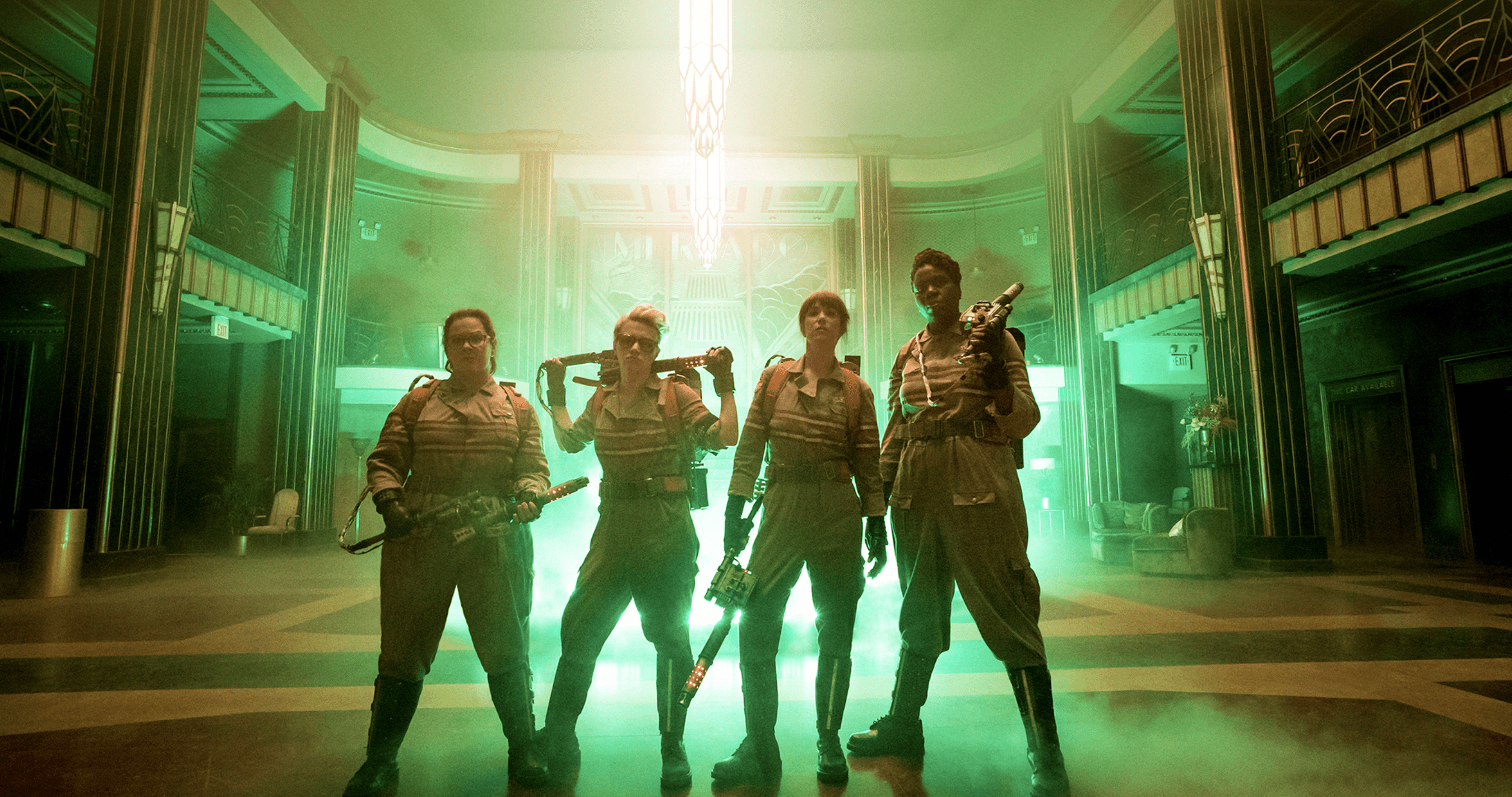 Who you gonna call? The 2016 remake of the 1984 cult classic "Ghostbusters" stars Leslie Jones, Kate McKinnon, Melissa McCarthy, and Kristen Wiig as the titular crew! This movie didn't get the best ratings ahead of time because the original is such a fan favorite, but it's absolutely worth a watch this Halloween season. "Ghostbusters: Answer the Call," released as "Ghostbusters," is filled with excellent acting, ectoplasm, and gadgets galore.
There's a lot to be said about a project that reframes "nerd" culture through an updated lens that celebrates diversity in STEM, which is traditionally a male-dominated field. Whether you decide to watch the 2016 version or make a nice "Ghostbusters" marathon for yourself, the costumes are fun, accessible, and always a hit at parties – whether as partners or a group. "Ghostbusters" is available to stream on Amazon Prime Video with a Freevee subscription.
'The Great British Baking Show' (2010 – Present)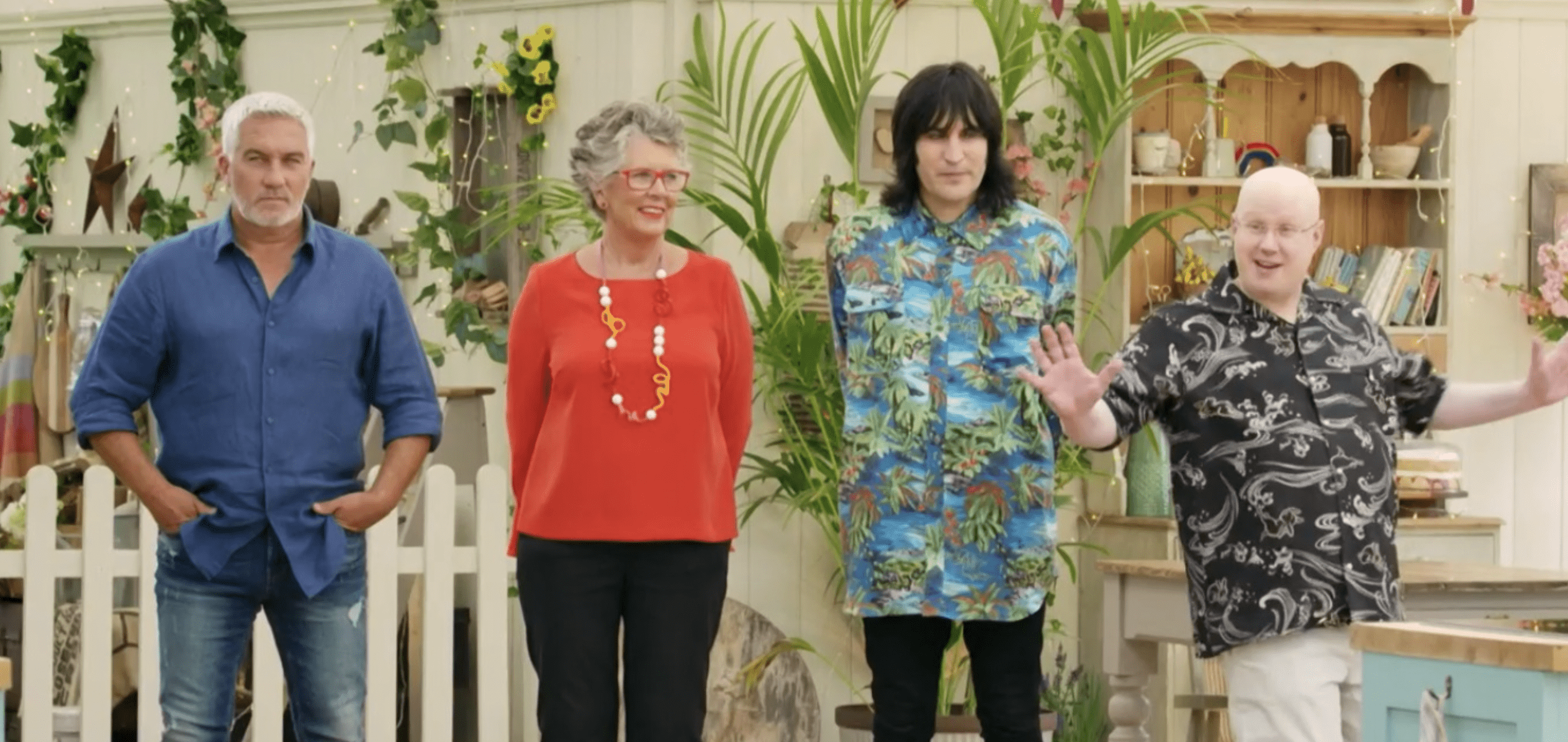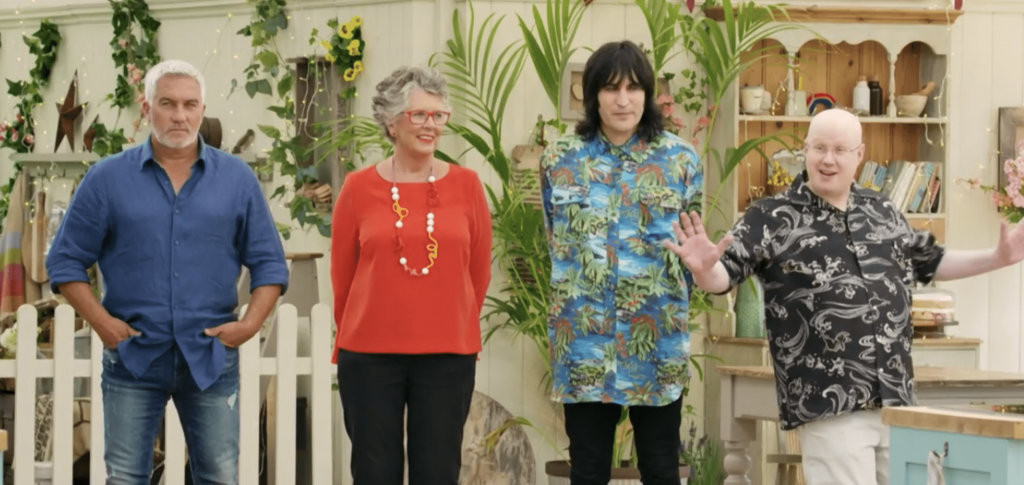 "The Great British Baking Show," originally "The Great British Bake Off," is in its baker's dozenth season (meaning its 13th) and has only gotten better with age. Paul Hollywood is the only cast member remaining from the series' inception in 2010. Co-judges Mary Berry, Prue Leith, and the whole team, including hosts Mel, Sue, Noel, and Matt, bring biting critiques, expertise, and colorful outfits that'll inspire your couple or group look this Halloween and a dessert to bring to the party – eclairs and scares!
This competitive baking show proves time and again that dedication, skill, patience, and a little luck will make even the hardest recipe look like a piece of cake. You might have to explain to your friends why you're covered in flour and sugar, but you simply knead to watch "The Great British Baking Show" before you trick or treat this Halloween. It's available to stream on Netflix.