With so many new and amazing shows coming out, it seems nearly impossible to keep track of which one to watch first. Sometimes the best way to get through your media list is to work on something while a show is on in the background. You may want to watch a show while your hands are busy and your attention is elsewhere, whether painting a picture or knitting a blanket. Look no further — here is a bounty of shows to watch if you're a multitasker.
'Bee and Puppycat: Lazy in Space' (Netflix)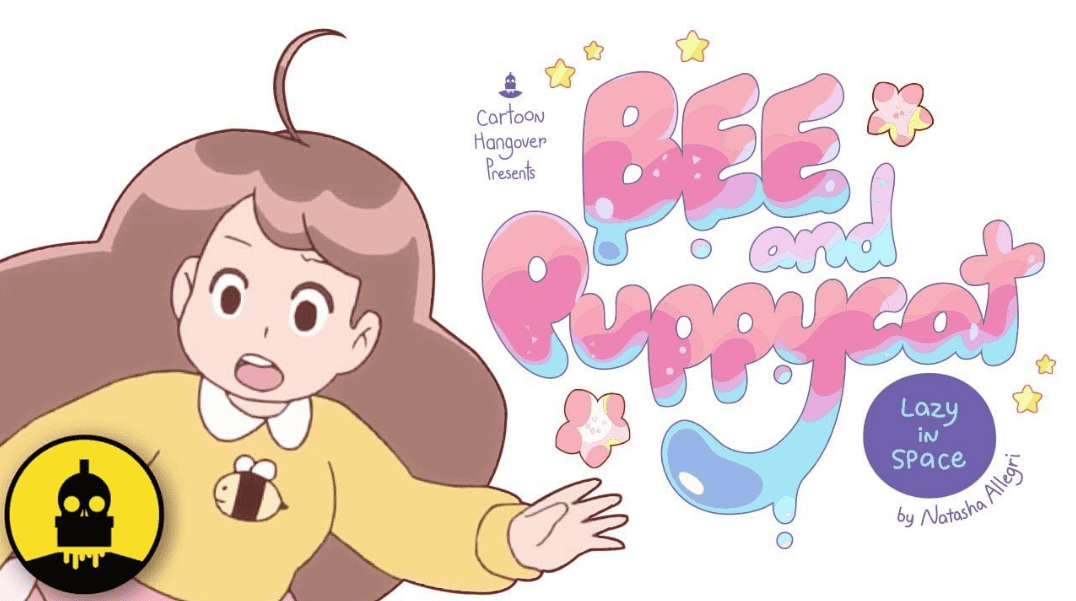 Adapted from the original 2013 series, "Bee and Puppycat: Lazy in Space" follows Bee, an unemployed woman who encounters a grumpy cat-dog hybrid named Puppycat. The duo takes on temporary jobs from a gigantic, intelligent TV screen known as TempBot. The temporary jobs take place on various planets, and help Bee pay for her rent and other necessities.
A lighthearted, eccentric show that is sure to delight, "Bee and Puppycat" is great to have in the background — and you can stream it on Netflix.
'The Good Place' (Netflix)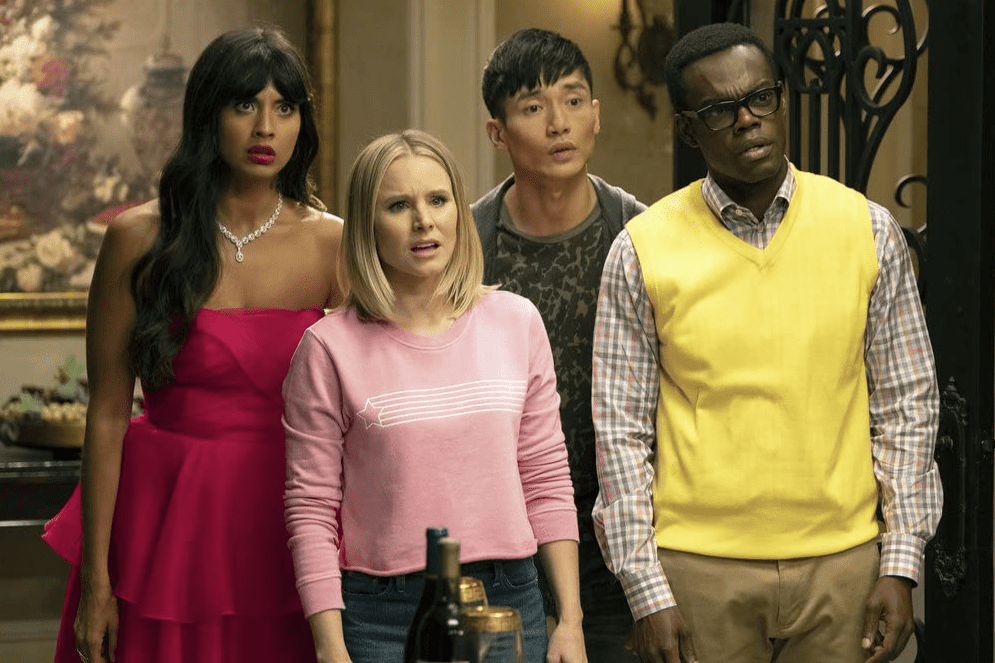 Need a good sitcom while you're crafting or cooking? Look no further than "The Good Place." The show takes place in an alternate afterlife, where people are either sent to the Good Place or the Bad Place after death. Eleanor Shellstrop (Kristen Bell) arrives at the Good Place, but quickly realizes she was sent there by mistake and tries to become a better person in order to earn the right to stay.
A mix of fantasy and comedy, "The Good Place" is where you want to be if you need background noise and laughter. It's available on Netflix. If you aren't already a subscriber, read our thoughts on Netflix and why it's worth your money.
'Only Murders in the Building' (Hulu)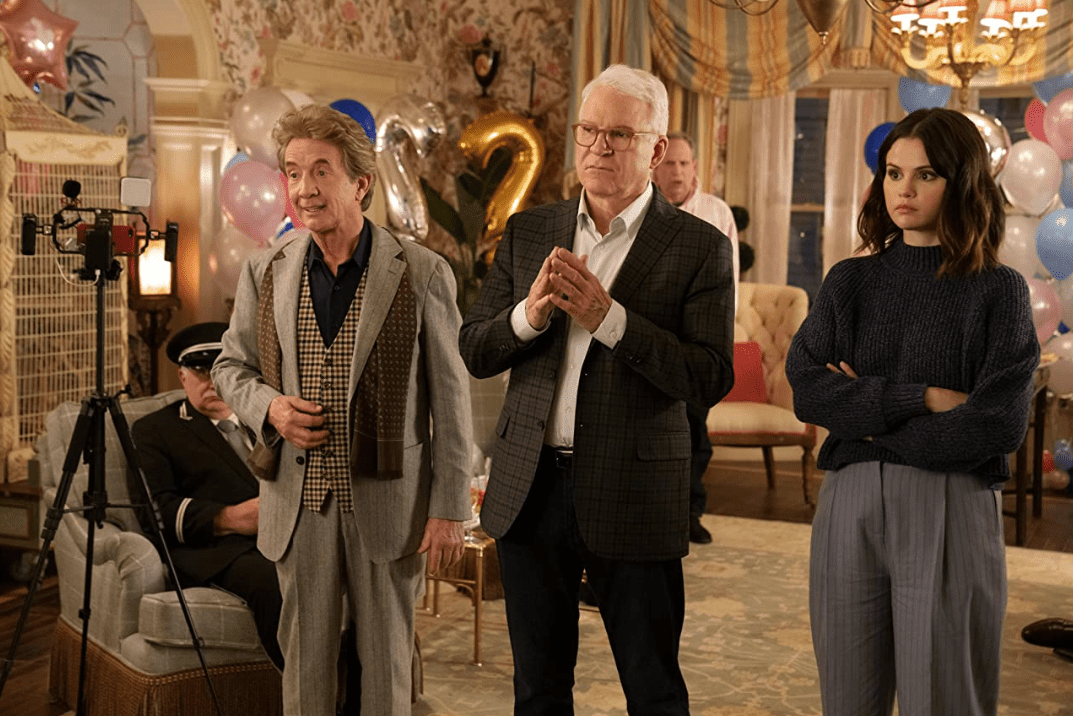 If you're in need of mystery and crime-solving, "Only Murders in the Building," a Hulu exclusive, will allow you to sort through clues and your emails at the same time.
The crime dramedy follows Charles-Haden Savage (Steve Martin), Oliver Putnam (Martin Short), and Mabel Mora (Selena Gomez) as they use their shared love of true crime to solve a mysterious murder that took place in their apartment building. Full of plot twists and deception among the trio, it's engaging enough to keep you on the edge of your seat but still perfect to leave on in the background.
'Baker's Dozen' (Hulu)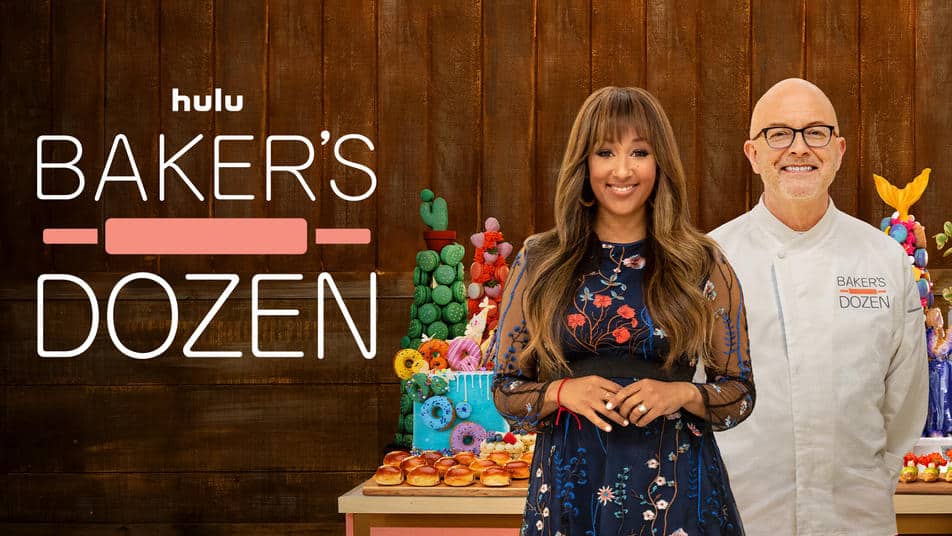 "Baker's Dozen" is a baking-themed reality TV show hosted by Tamera Mowry-Housley and Bill Yosses. In this competition, 13 bakers with varying culinary backgrounds — ranging from professionals to home bakers — fight through three rounds of intense baking challenges for a chance to win a grand prize.
Keep the show rolling as you roll out some desserts of your own, or pop the show on while you handle the weekly meal prep. If you're unsure whether the show is worth the subscription, check out our Hulu review.
'American Horror Stories' (Hulu)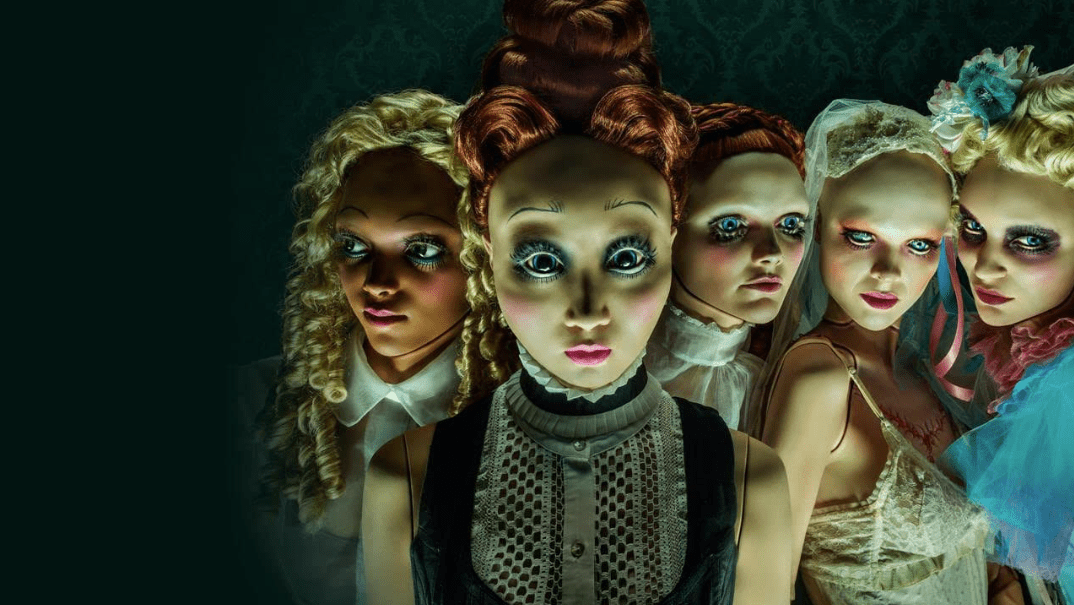 Ask anyone for a scary show recommendation, and there's a good chance they'll tell you nothing brings the scare more than "American Horror Stories," an anthology of stand-alone episodes involving various horror myths and legends.
From dolls to video games to drive-ins, each episode is a thematic story that brings the frights. If a scene gets too intense, just divert your attention to whatever task you're doing and look back at the screen once it's over.
'The Outlaws' (Amazon Prime)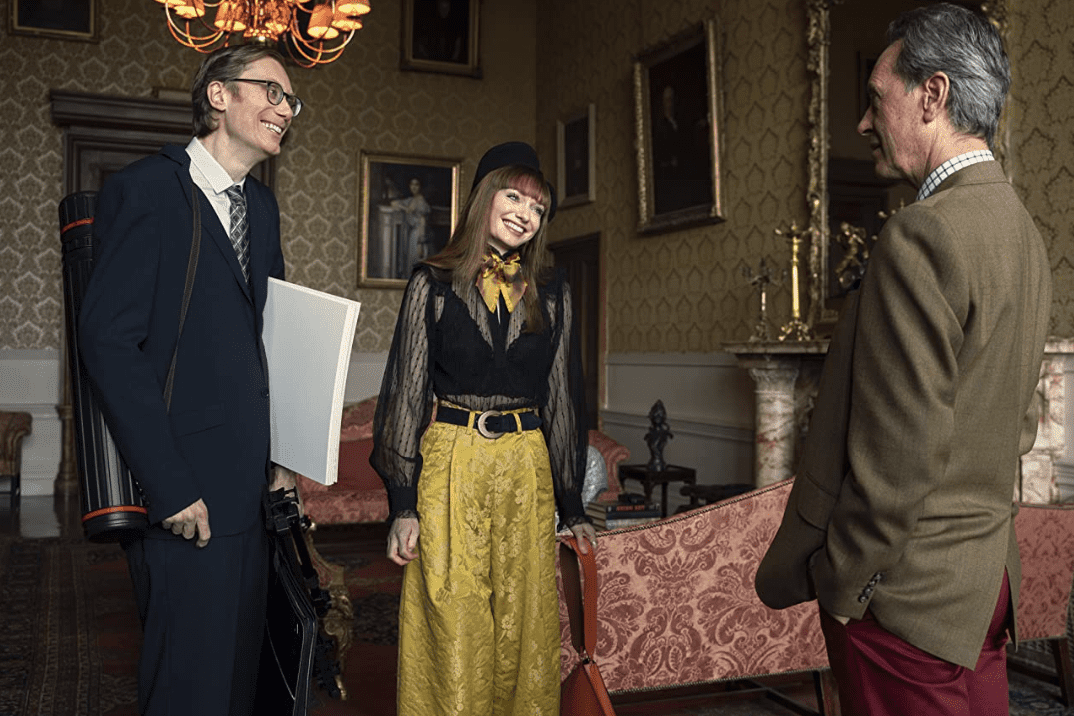 When you need to get work done but want to satisfy the part of you that wants entertainment, no show is more perfect than "The Outlaws," a comedic thriller on Amazon Prime Video in which seven strangers cross paths in unexpected circumstances.
Sentenced to community service, these seven people eventually discover something unforeseen during their work. Together they work to protect each other from a dangerous world of organized crime.
'Westworld' (Max)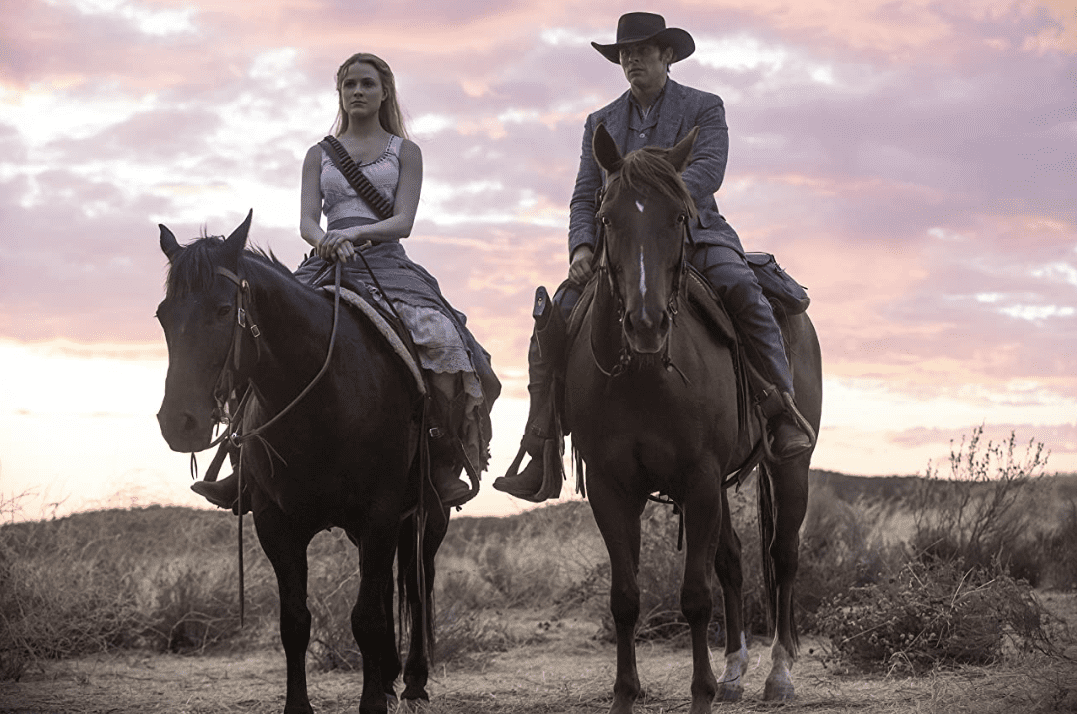 After working hard, you deserve to play hard as well. "Westworld" is a dystopian sci-fi show — available to stream on Max — that takes place in a Wild West–themed amusement park. If you're working on a fiber-based craft like knitting or embroidery, this show is for you.
In "Westworld," the park's population of robotic hosts gets to play hard, but the humans who visit the park get to play harder. There are many instances of violence in the park, but the hosts are programmed to not hurt humans, allowing them to bring their fantasies to life without repercussions. Or so they think.
'Harley Quinn' (Max)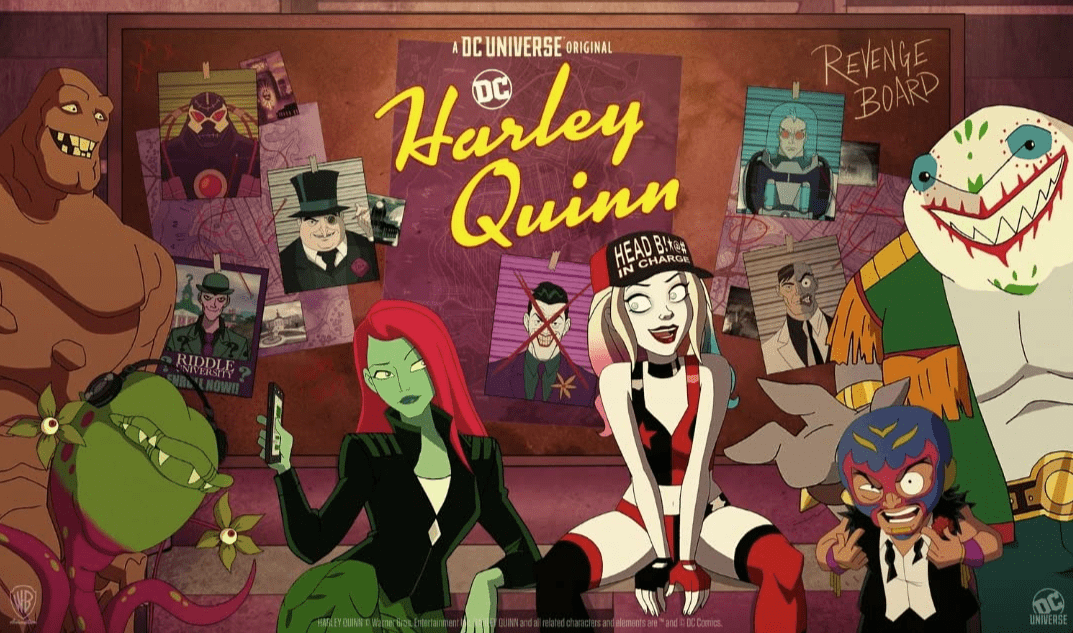 DC fans, rejoice! Harley Quinn has her own show on Max that is worth tuning in to during a weekend work session.
The TV series, based on the popular DC Comics characters, follows former psychiatrist turned supervillain Harley Quinn as she tries to make it on her own in Gotham City after her split with the Joker. She forms her own band of villains consisting of other popular DC characters such as Poison Ivy and Clayface, and proves herself a capable member of the Legion of Doom.