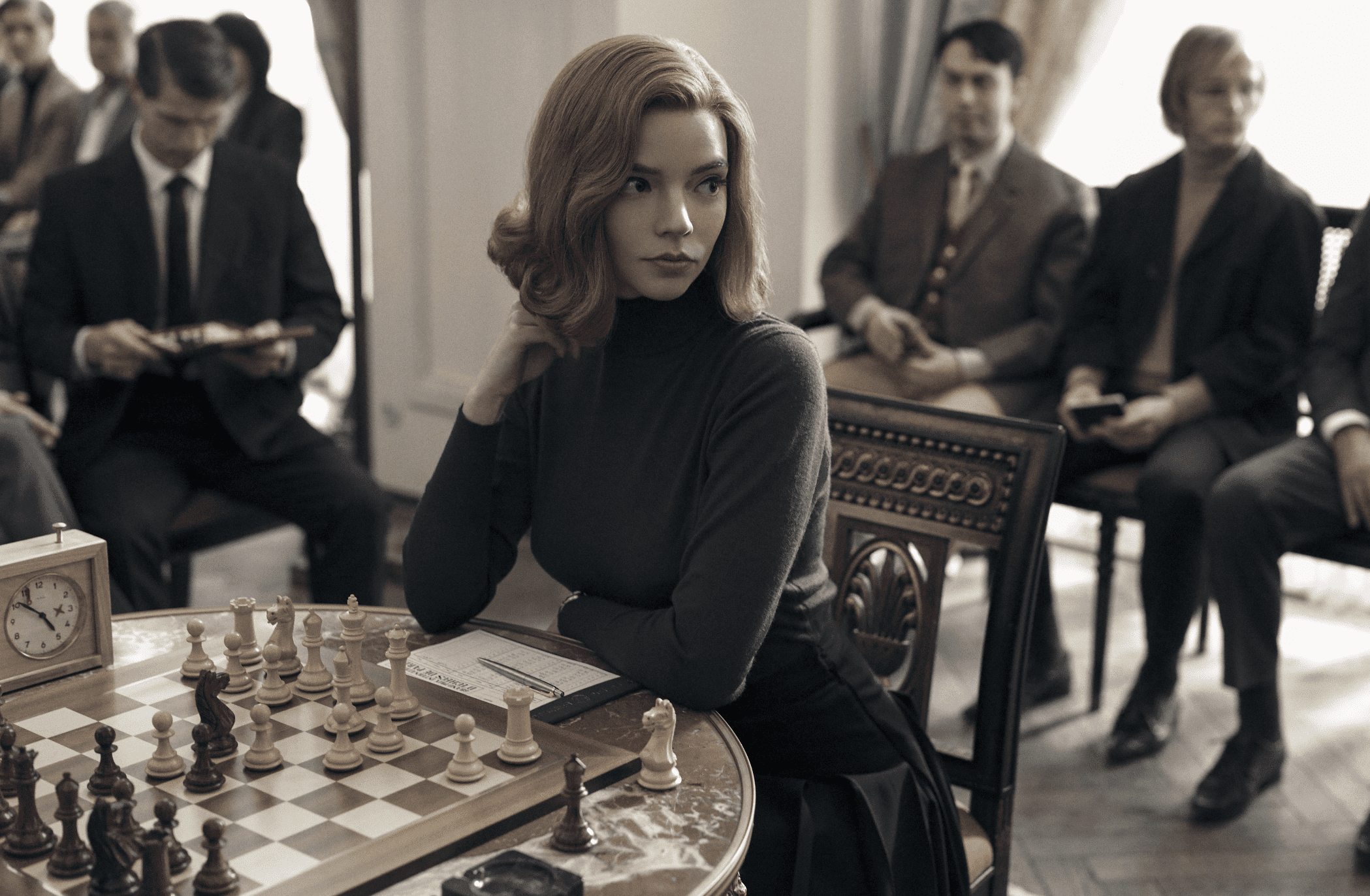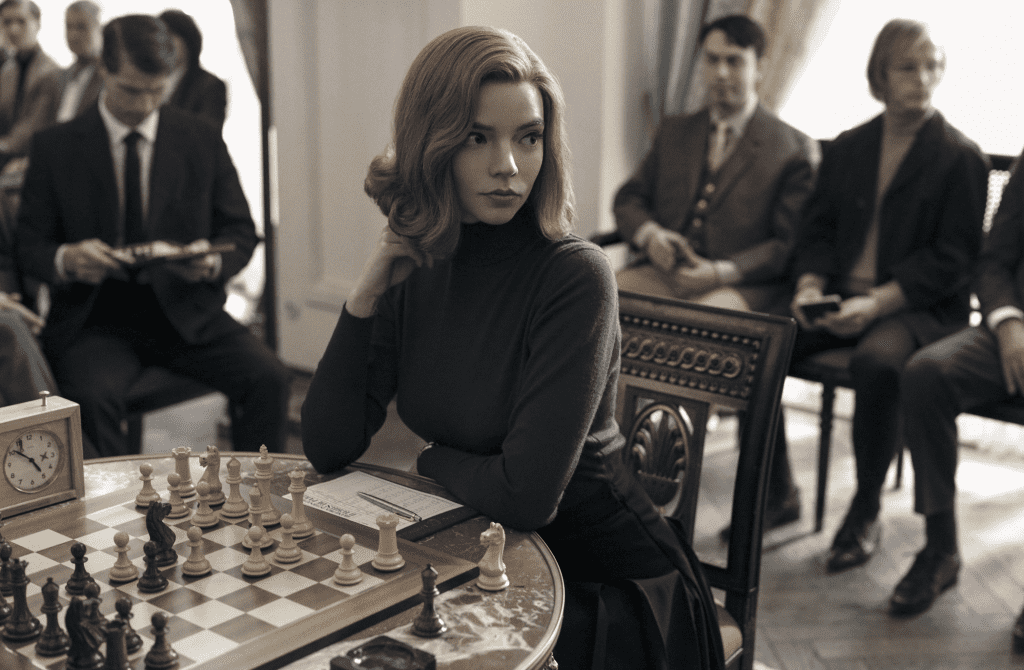 With winter quickly approaching, many of us will face cloudier days, lower temperatures, and more couch time. Even if you have a current hobby, these shows are sure to jump-start all your creative urges just in time for the holidays. Who knows? Maybe, you'll end up with some new handcrafted gifts or other present ideas for your friends, pets, and loved ones! Here are six shows you should watch to inspire new hobbies.
'Chefs vs. Wild' (2022 – Present)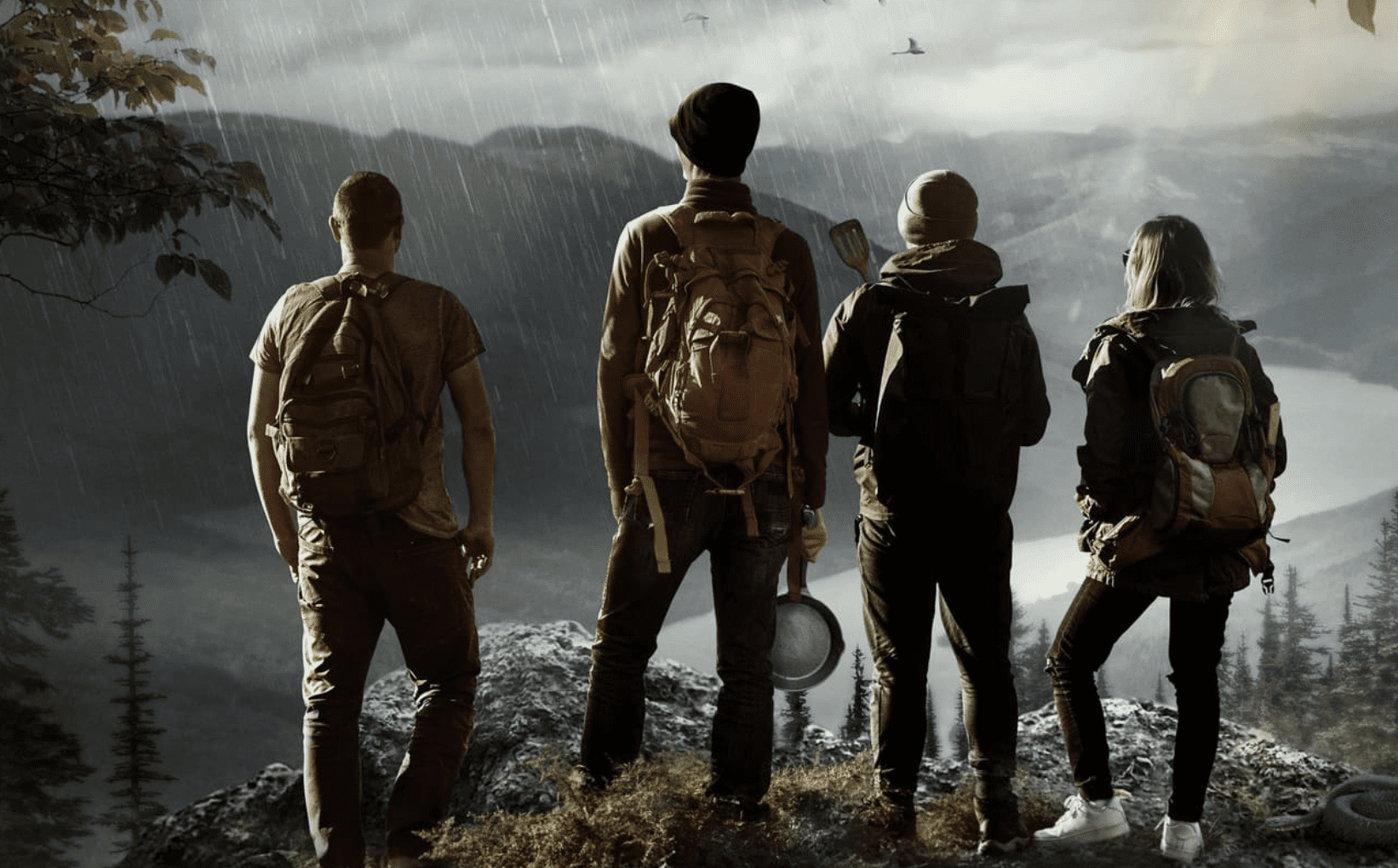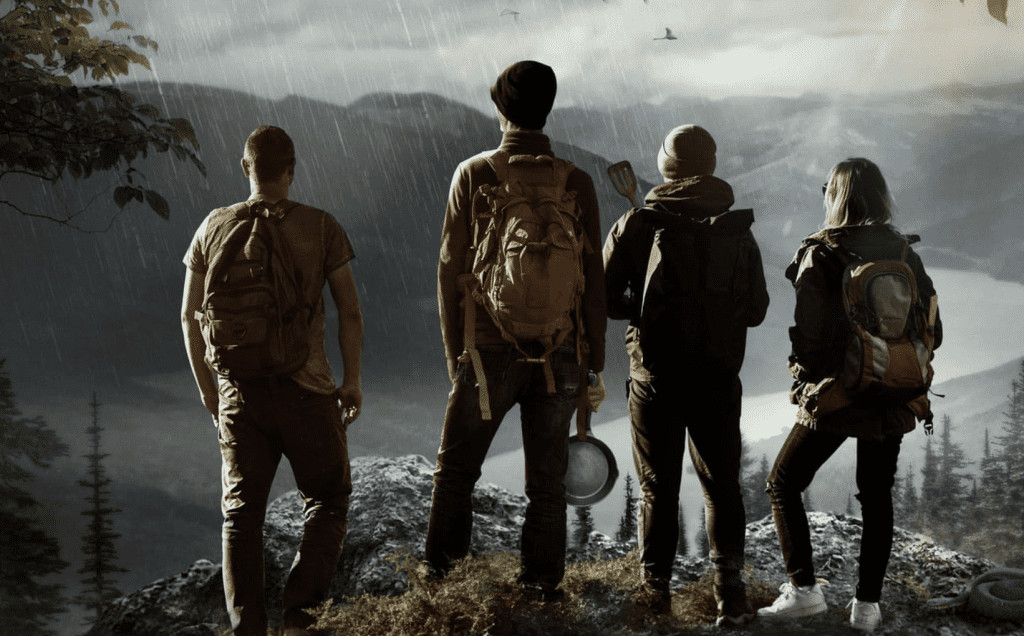 This new Hulu reality show combines two new possible hobbies in one! Set in North America's beautiful Pacific Northwest, "Chefs vs. Wild" pits two teams against each other, comprising a chef and wilderness survival guide, as they gather local ingredients and weather the outdoors.
The intended dynamic between the guide and chef is that they work together to seek out and collect the delectable edibles endemic to the area. Watching this show could certainly spark your passion for hiking, cooking, or both at the same time. Finally, after a couple grueling days hiking around the rainy coastal islands near Mt. Rainier, both teams must prepare a five-star meal in an outdoor kitchen.  
"Chefs vs. Wild" is co-hosted and judged by Kiran Jethwa, chef and restaurateur, and Valerie Segrest, an Indigenous food educator, both of whom bring their expertise on foraged food, culinary techniques, and taste. Take a hike on the wild side and give "Chefs vs. Wild" a try!
'The Queen's Gambit' (2020)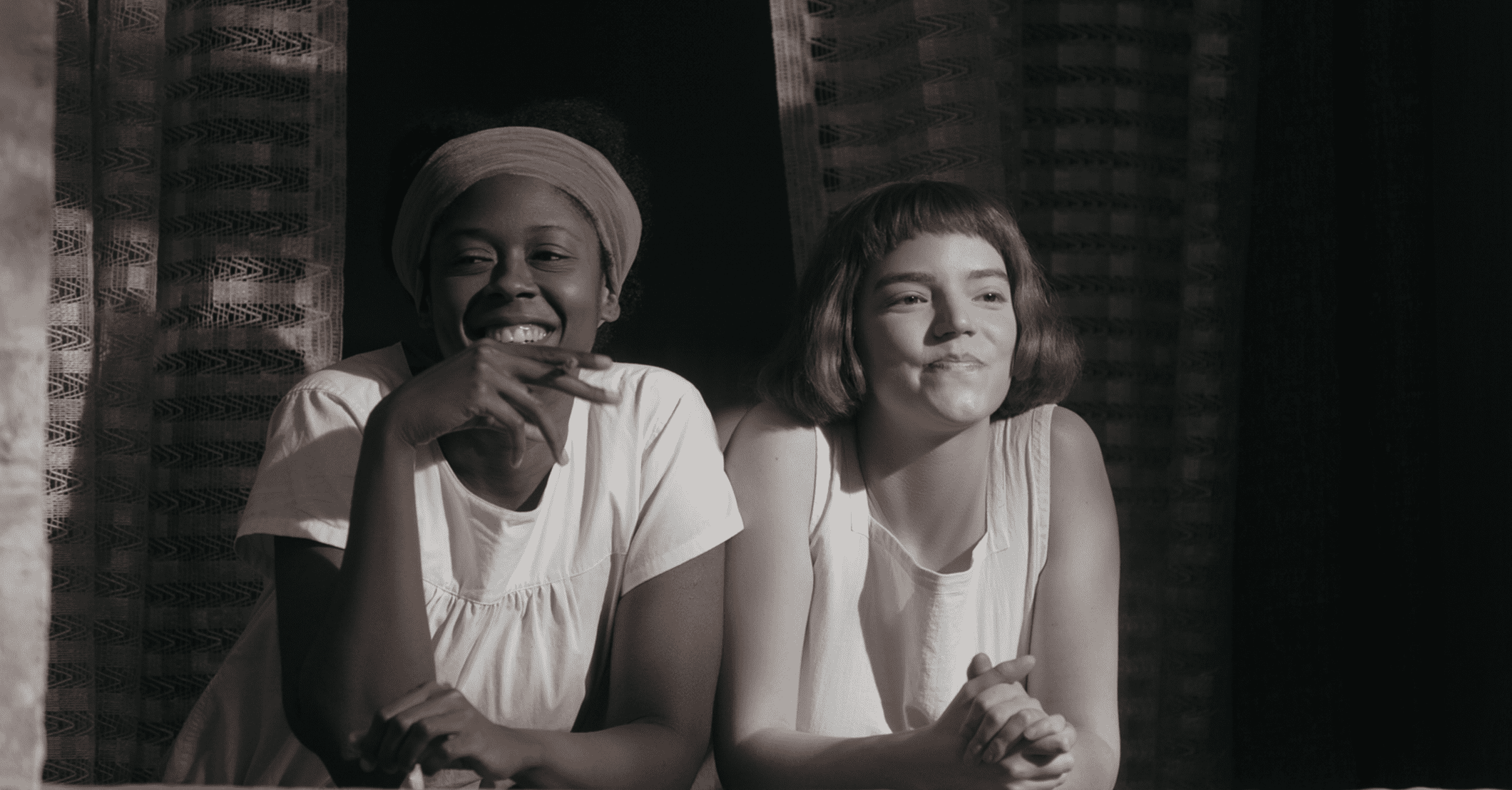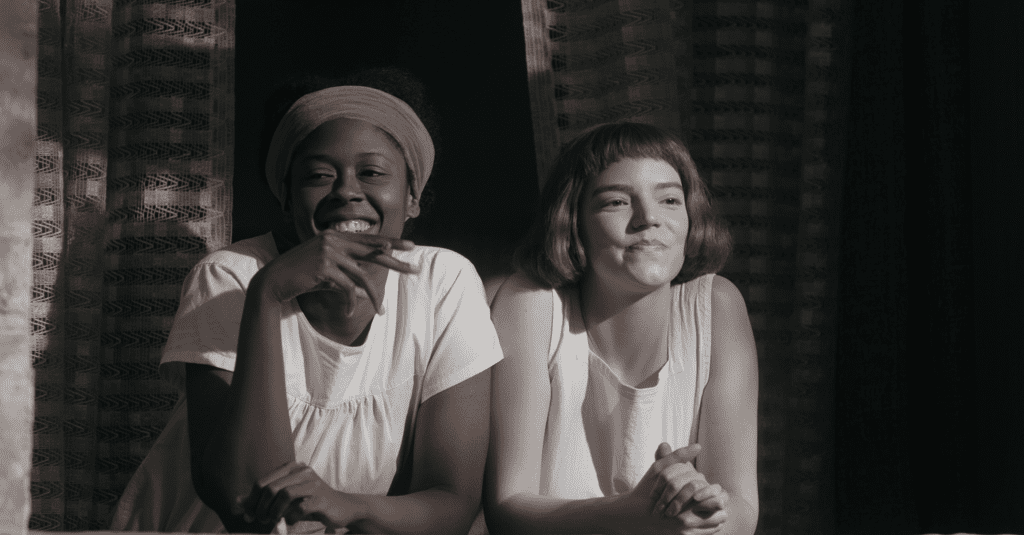 Named after a well-known opening chess move where a player makes their Queen vulnerable to attack, "The Queen's Gambit" follows the tragic success of Beth Harmon (Anya Taylor-Joy), the fictional chess prodigy and champion of this miniseries. Following the recent scandal between Norwegian World Chess Champion Magnus Carlsen and the American competitor accused of cheating, Hans Niemann, "The Queen's Gambit" is an especially timely and suspenseful show that's sure to inspire you to dust off the board that's sitting in your closet.
While on the surface "The Queen's Gambit" is assuredly about chess, the miniseries speaks to the wider, universal themes of loss, ambition, sacrifice, addiction, and growing up in a restricted society. One of the really satisfying parts of the show is watching Beth trounce her smug competitors time and time again as they underestimate her wit, skill, and brutal tactics.
Other notable characters to look out for in "The Queen's Gambit" include young Beth (Isla Johnston), Beth's biological mother, Alice Harmon (Chloe Pirrie), Beth's childhood friend, Jolene (Moses Ingram), and Beth's adoptive mother, Alma Wheatley (Marielle Heller). Together these characters bring this show to life.
If you already know how to play chess or are curious to start, "The Queen's Gambit" is a dramatic and eye-opening (re)introduction to this ancient game. Stream the show on Netflix right now!
'Barry' (2018 – Present)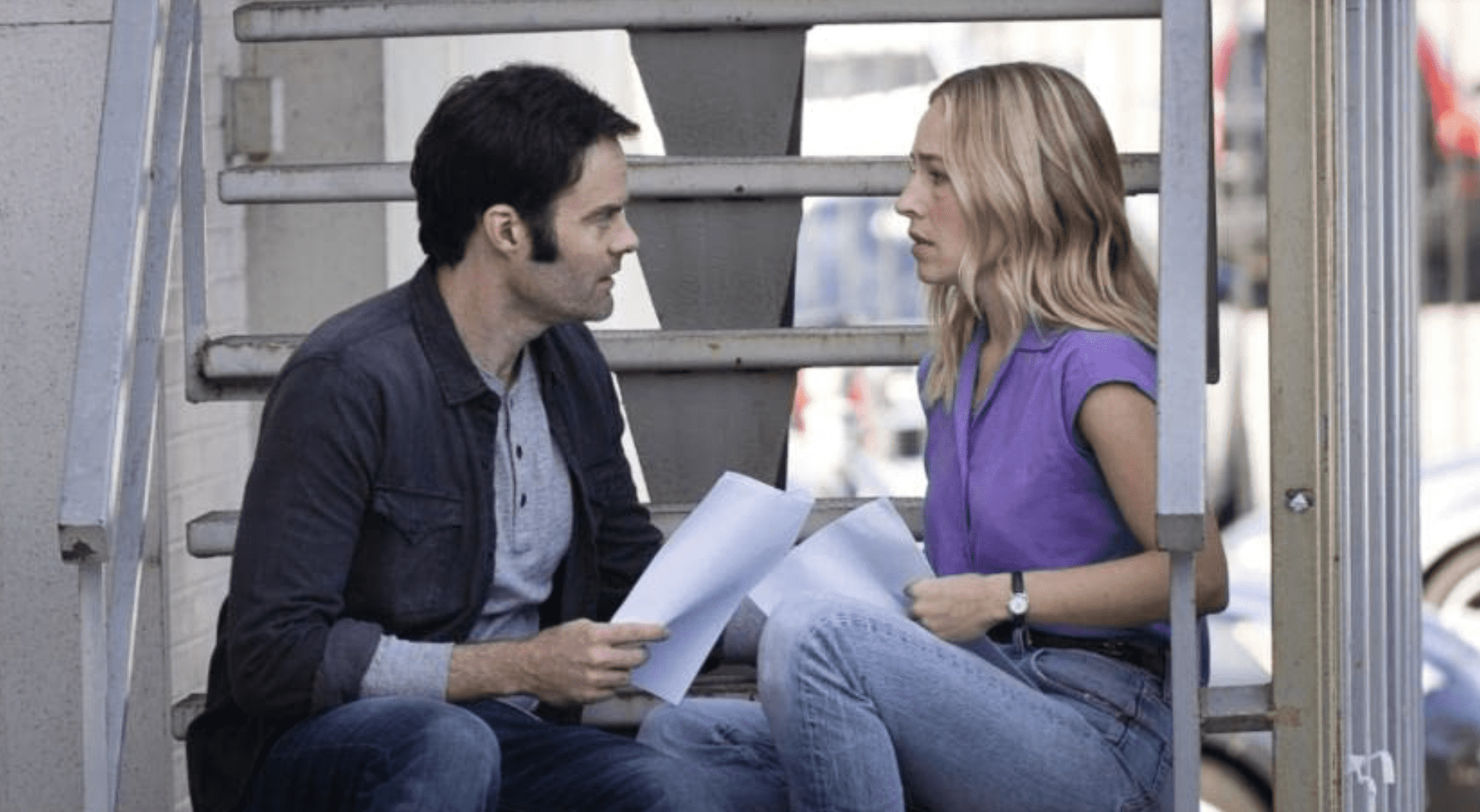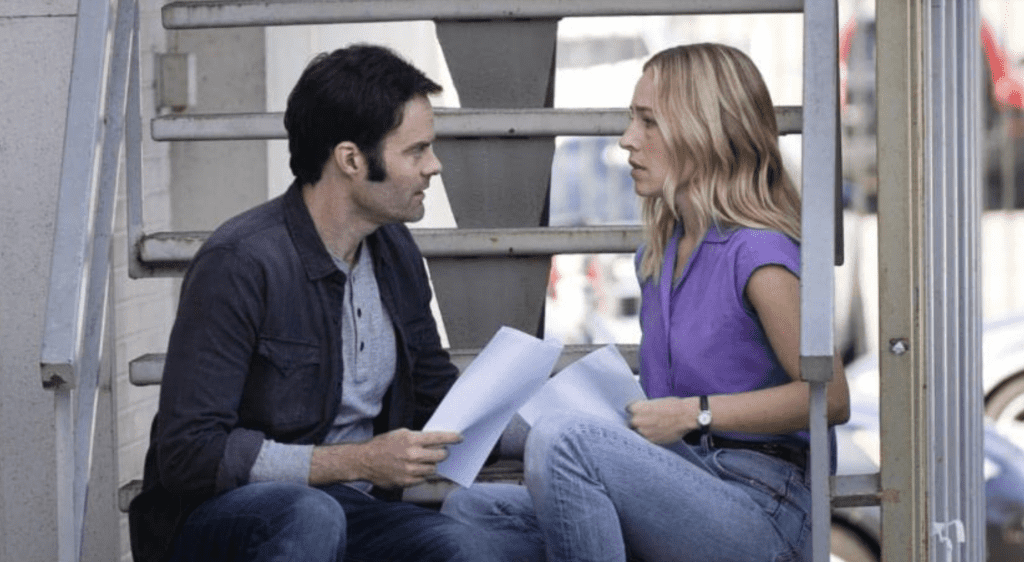 Now, if you know anything about this show, you might be asking, "What hobby could 'Barry,' the show about a hitman, highlight, exactly?" Acting, of course! Barry Berkman (Bill Hader), a former U.S. Marine and assassin-for-hire, moves to Los Angeles for a hit job ordered by his friend and father figure, Monroe Fuches (Stephen Root), but settles down in LA after he realizes his love for the stage. 
Inspired by the unorthodox style and method teacher Gene Cousineau (Henry Winkler), Barry enrolls in acting classes with Gene and meets love interest, Sally Reed (Sarah Goldberg). The episodes become increasingly absurd, hilarious, violent, and dramatic as the series progresses, but so does Barry's investment in proving to himself and his new community his dedication to acting.
Along the way, Barry befriends the local head of a Chechen crime syndicate, North Hollywood Henry, aka NoHo Hank (Anthony Carrigan), and struggles with his many conflicting and ever-evolving identities. The one constant in Barry's life is his love for acting and his acknowledgment that the stage has changed his life forever. You can stream "Barry" on Max and begin your acting journey today.
'The Great Pottery Throw Down' (2015 – Present)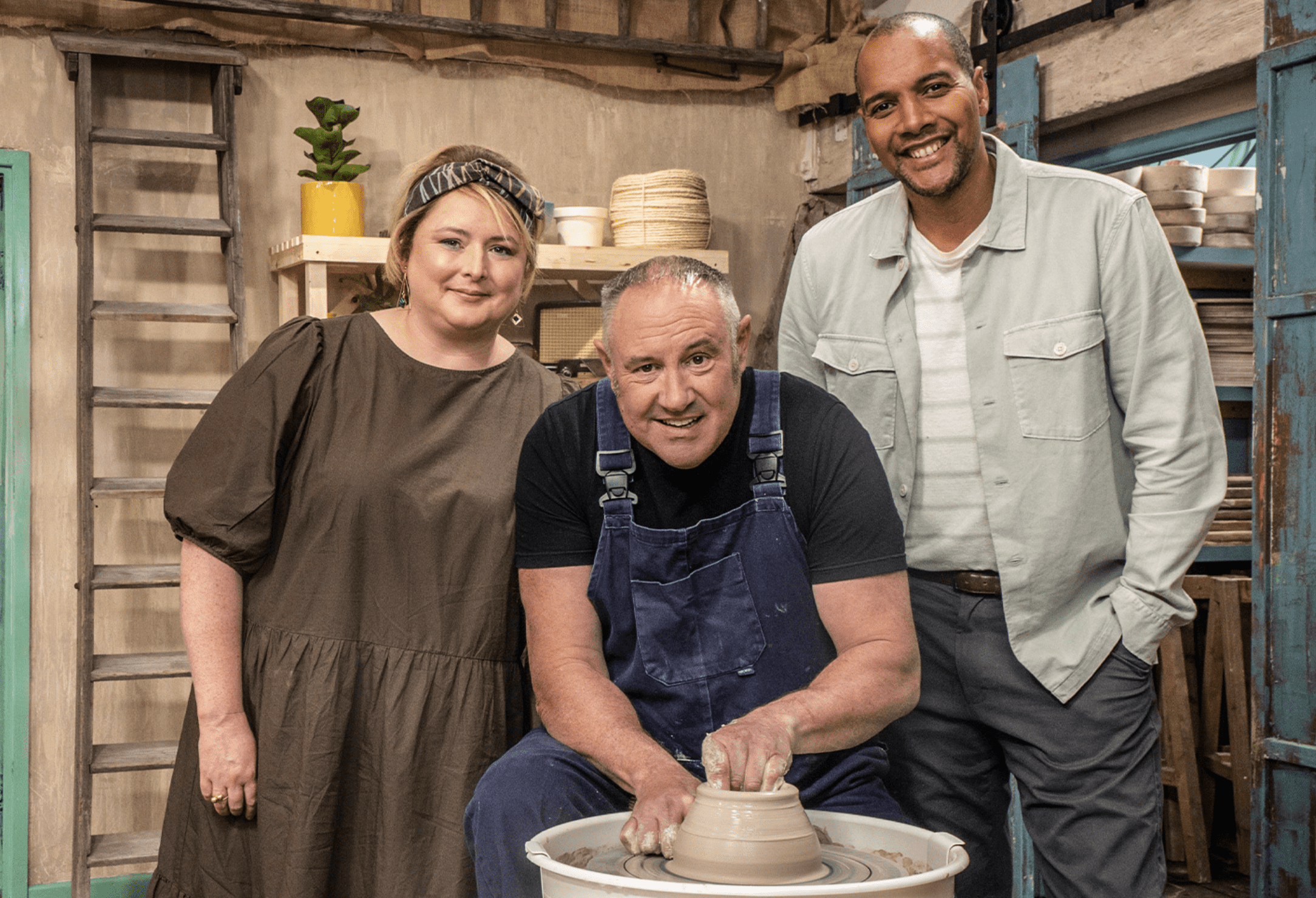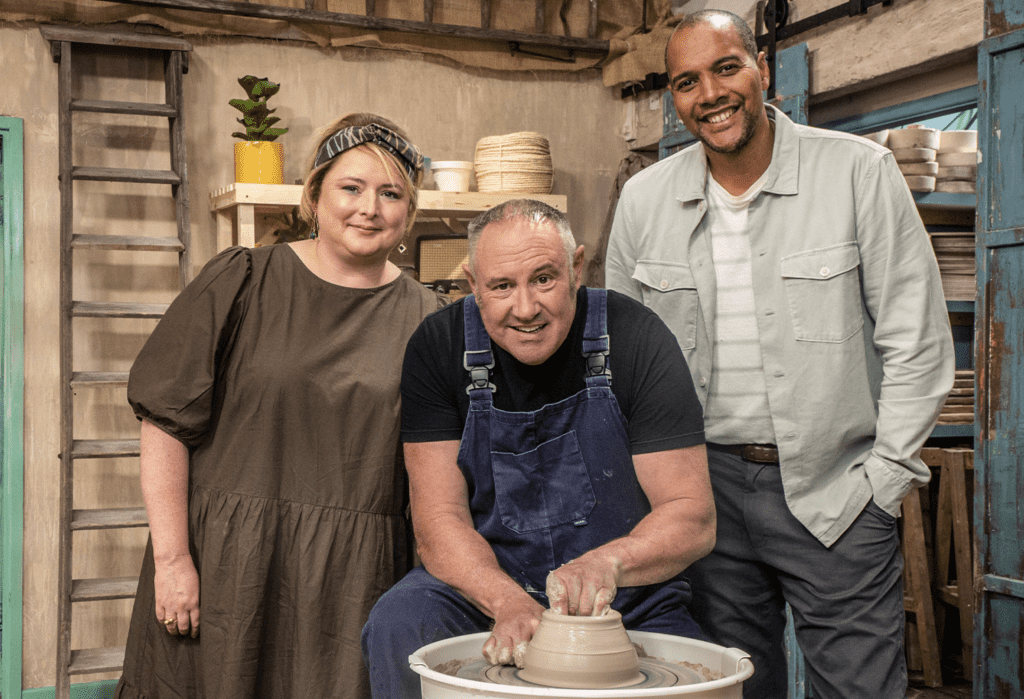 Based in the English pottery capital Stoke-on-Trent, "The Great Pottery Throw Down" is another inspired British competition show that's simultaneously soothing and exhilarating. It really is a wonder to watch these talented potters take chunks of clay and make them into functional or decorative pieces of art. 
The early seasons are slightly more educational in tone, but pro tips from the judges (Keith Brymer Jones, Kate Olivia Malone, Sue Pryke, and Richard Miller), kiln workers, and hosts (Sara Cox, Ellie Taylor, Melanie Sykes, and Siobhán McSweeney) provide foundational knowledge, even if you've never even thought about pottery before. Contestants are not only tested on their creativity and skill, but they also learn new techniques from across the world and throughout ceramic history.
Potters on "The Great Pottery Throw Down" do far more than throw clay on wheels – they hand-form functional toilets and sinks, as well as fashion flowers and celebrity busts. They also work with materials like copper, horse hair, and even manure! Catch BBC 2's "The Great Pottery Throw Down" on Max.
'The Real Housewives of New York City' (2008 – Present)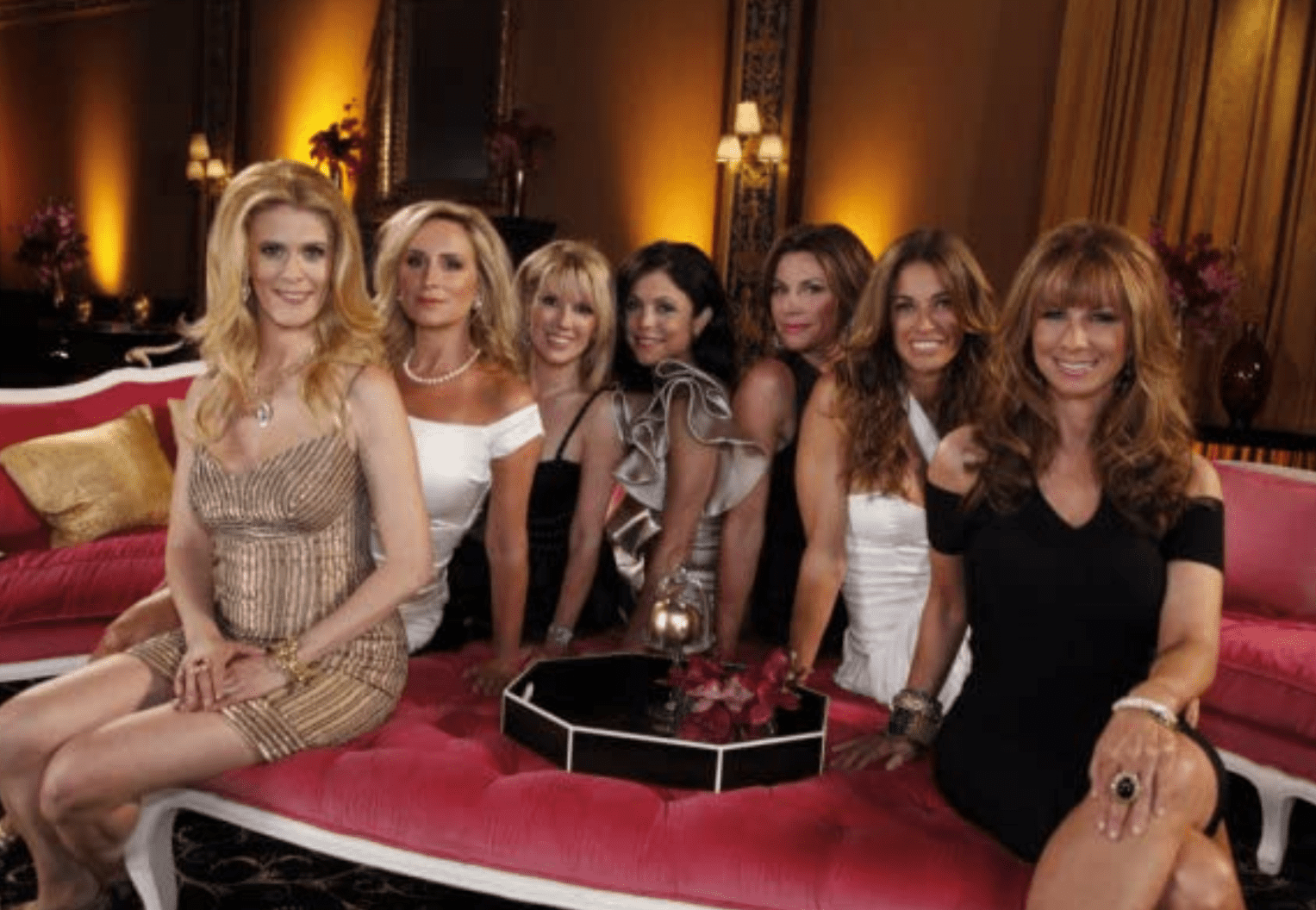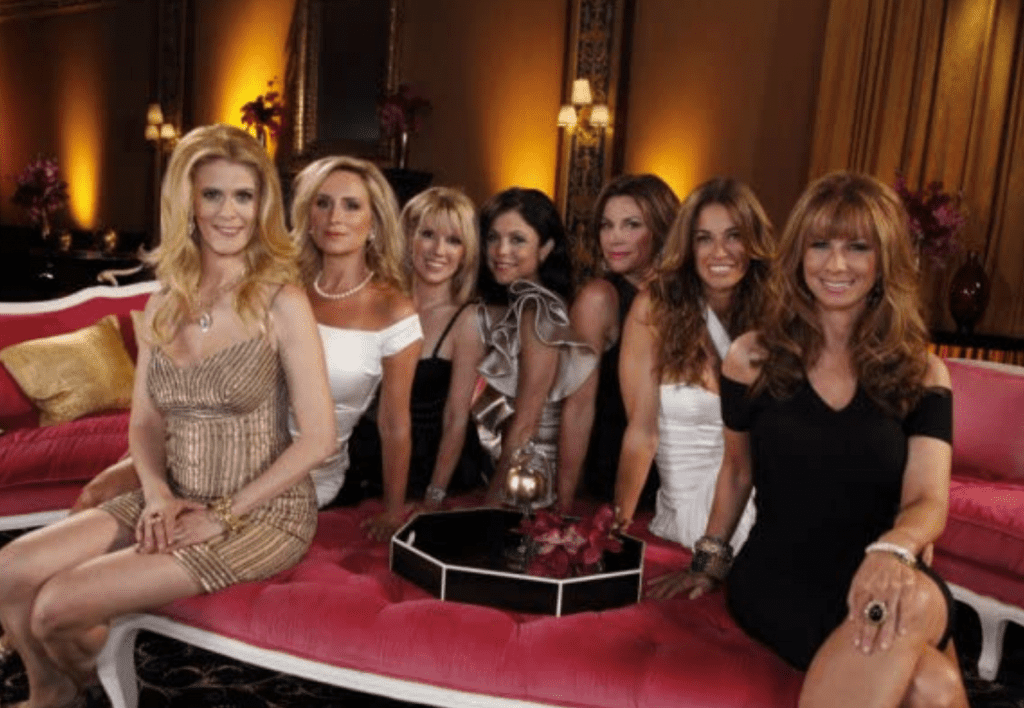 Being a Bravo "Real Housewife" is definitely not a hobby, but the cast of this long-running reality series dabbles in, competes over, and succeeds at a wide array of hobbies. When settling on a franchise, there are so many options to choose from, but "RHONY" takes the cake in terms of the ventures and adventures of these ambitious characters.
Even though the Real Housewives series focuses on excess, glamour, and expense, the characters in "RHONY" often take advantage of their hobbies to destress from the demands of filming. Take, for instance, the running tennis rivalry between Ramona Singer, her husband Mario, and opponent Jill Zarin, who pairs with Simon van Kempen, the husband of "RHONY"  star Alex McCord. Or take the equestrian competitions in the Hamptons, as demonstrated by housewife (and later countess) LuAnn de Lesseps' daughter, Victoria, and "RHONY" cast member and writer, Kelly Killoren Bensimon.
A lot of the "RHONY" women take their philanthropy role very seriously, and give back to their local communities when they can. And even though much of the publicity around this show focuses on the negative drama, many of the housewives show up when they need to, especially Bethenny Frankel, who is well known for donating her time and resources to disaster relief and other humanitarian aid. 
The cast of "The Real Housewives of New York City" is too extensive to list here, but you'll be sure to find inspiration for a new hobby watching them hobnob throughout the city. Take a bite out of that Big Apple and stream Bravo's "The Real Housewives of New York City" on your choice of a few streaming platforms tonight!
'The Joy of Painting' (1983 – 1994)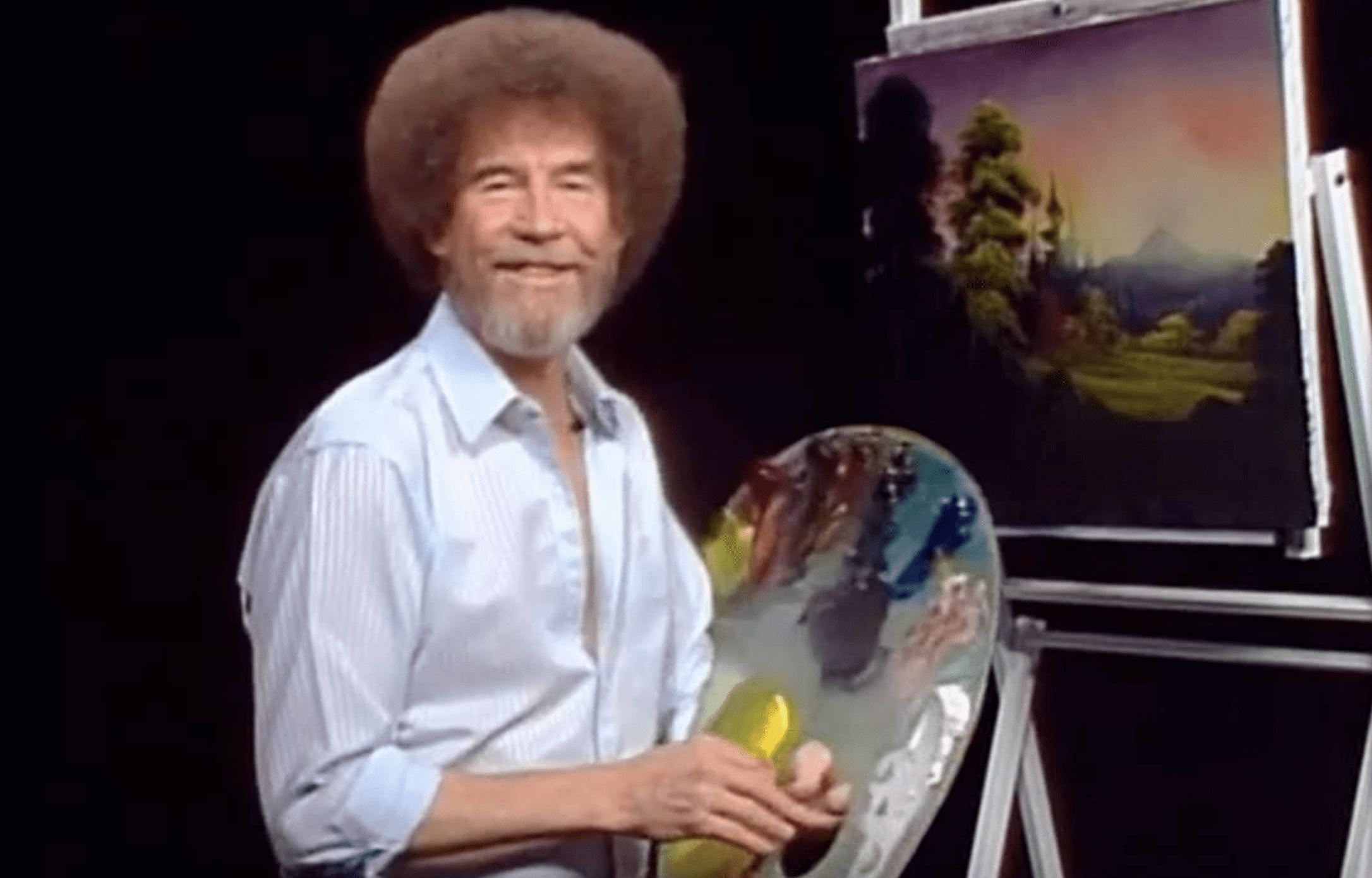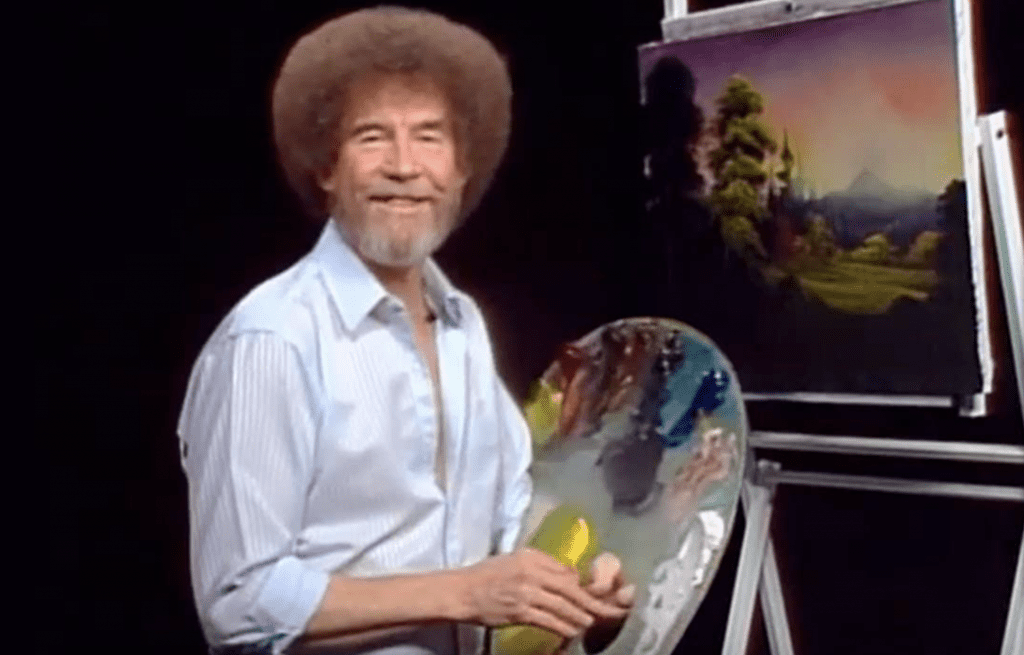 Bob Ross has been a cultural icon for the past 40 years, as well known for his stunning 30-minute paintings as he is for his celebrated, permed hair. In "The Joy of Painting," an instructional art show that lasted over a decade, Ross walks viewers step-by-step through different application techniques and theories of painting that result in manageable and beautiful pieces of work.
If you're looking to begin a hobby in painting, Ross' show is the perfect place to start! Even if you're searching for a show to put on in the background for your pet or while you work, "The Joy of Painting" is sure to offer a calming experience. Noted for his "happy little trees," Bob Ross breathes life into his subjects – clouds, boulders, Alaskan glacial lakes – and reassures artists of all levels that there are no mistakes, only "happy little accidents."
Five seasons of American Public Television's "The Joy of Painting" are available to stream on Hulu, but nearly all 403 episodes are available on Tubi TV. Bob Ross will be sure to teach you the ins and outs, ups and downs, and the simple joy of painting.