Disney Plus vs fuboTV
Last updated: January 24, 2023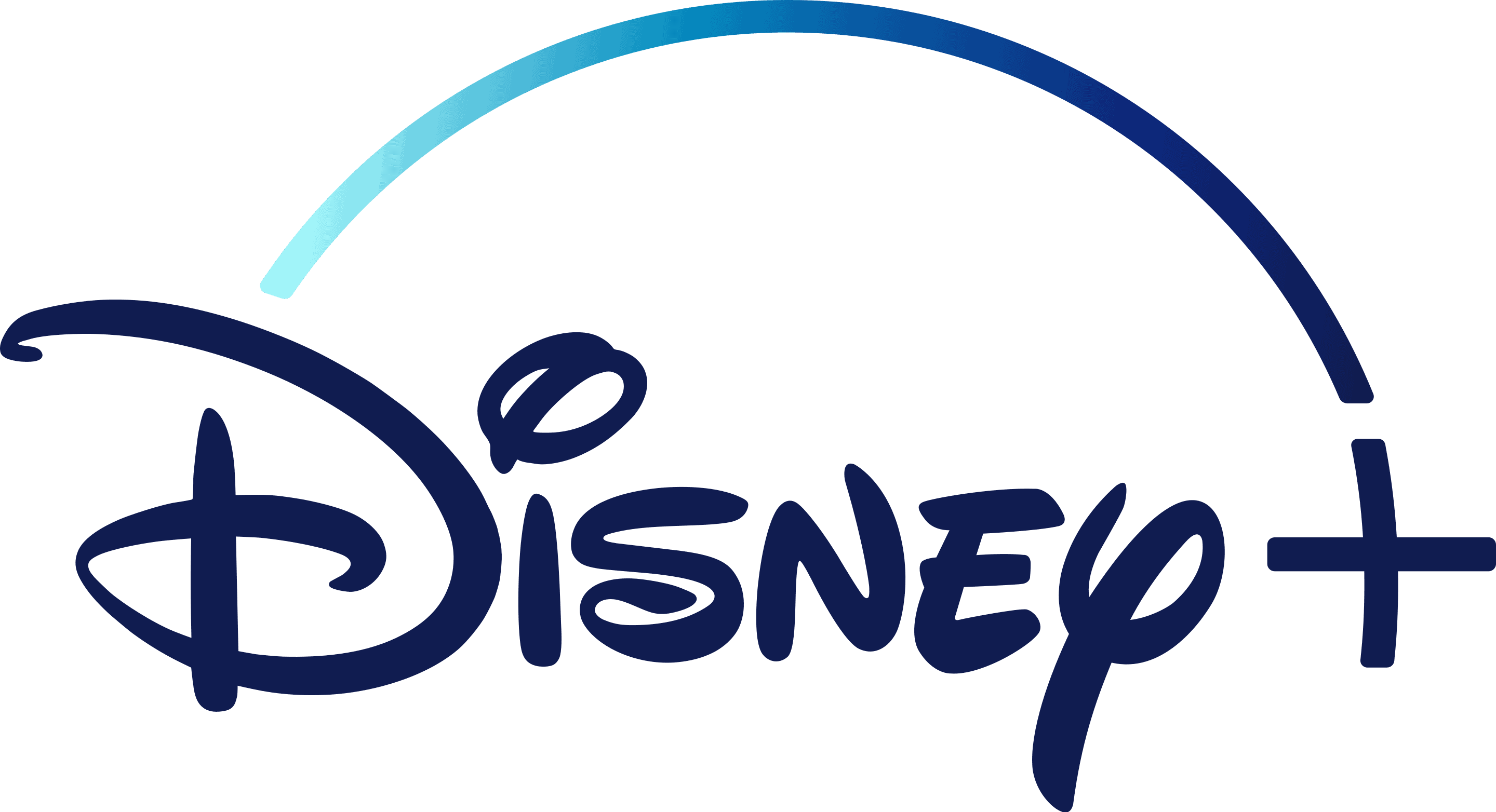 Starts at $7.99/mo
vs

Starts at $74.99/mo
Not everyone the same. Some people enjoy pepperoni on their pizza, others prefer mushrooms. And, in just the same way, there are some people who prefer to sit down and watch action-packed sci-fi movies, and others who would rather experience the thrill of live sports. In the old days, it would have been tough to find a service that would please both of these kinds of people. Back then, there was Netflix and there was cable — and there wasn't much else. If you didn't like what either of those two options offered, you didn't have many other places to go.
Fortunately, a whole bunch of streaming competitors have shown up in the years since Netflix debuted. Some of these services try to give customers everything, and some target more niche audiences. The two services we're looking at today — Disney+ and fuboTV — are somewhere in the middle, though they each have their specialties. There are certain things that each service does better than the other.
What's the difference between Disney+ and fuboTV? What can you watch on either service? How much will they cost you? Below, we'll answer these questions and more. By the end, we'll render judgment on both, and let you know which one we feel offers the best deal.
Disney+
A streaming video service from Disney
Pros
Heaps of Disney content (and Disney owns a lot, in case you weren't aware)
A reasonable monthly price
Can be bundled with Hulu and ESPN+ for a discount
Cons
There aren't many TV shows for adults
Not much sports content in Disney+ alone
fuboTV
A video streaming service focused on sports
Pros
A lot of sports channels
Live TV networks
Included DVR
Cons
Limited on-demand options
Missing some big non-sports channels
Pricier than on-demand alternatives
What's the Difference Between Disney+ and fuboTV?
Every once in a while, we compare two streaming video services that have a lot in common. In those cases, it can sometimes be tough to draw clear distinctions between the two outside of the content they present. This is not one of those instances!
Disney+ is essentially Disney's version of Netflix. If there's a TV show, a movie, or some other entertainment property Disney owns, the odds are good that you'll find it on Disney+. Disney's streaming video service is all about on-demand video, as well. You won't find live TV here (unless you bundle Hulu, but more on that later). Instead, Disney+ wants you to sit down on the couch, browse to the exact thing you want to watch, and start streaming.
fuboTV differs from Disney+ in that it's a lot more like cable. fuboTV is what you'd get if cable decided to drop a whole bunch of less popular channels (while still keeping just about all of the sports). fuboTV is all about live TV, and it lets you stream whatever is being broadcast on actual TV channels at any particular moment. And fuboTV is a sports fan's dream. It's heavy on sports networks nearly to the point of overkill. Unfortunately, it also lets some non-sports cable and satellite stalwarts fall by the wayside (more on that in a moment).
What You Can Watch on Disney+ vs. fuboTV
You're probably familiar with at least some of Disney's properties. Odds are, you know about the company's long line of animated classics, such as Beauty and the Beast, The Lion King, and Toy Story. Those are just some of the movies you'll find on Disney+, but it doesn't end there. Did you know Disney owns Star Wars? Because of that, Disney+ has all the Star Wars content you could possibly handle. Disney owns Marvel Studios, too, which means Disney+ is the de facto streaming home of the Marvel Cinematic Universe. And Disney+ also has some original programs like The Mandalorian, giving subscribers something they cannot find anywhere else.
fuboTV, on the other hand, leans hard into sports. It has just about every major sports network, including every variation of ESPN you could possibly want. It throws in some college sports channels, too, for good measure. fuboTV lets you watch everything live, which — given its focus on sports — makes a lot of sense. After all, who wants to watch the game the day after?
It may put an emphasis on sports, but fuboTV is not just for sports fans. fuboTV's non-sports channels include BBC America, MTV, and Nickelodeon, but these networks are outnumbered by the vast number of sports options available.
How Much Will You Spend on Disney+ vs. fuboTV?
In terms of price, Disney+ offers you quite a lot for a very reasonable amount of money. A one month subscription to the service costs just $6.99 per month. When you consider how immense Disney's back-catalog of movies and TV shows is, that seems like a very good price. On top of that, you can bundle Hulu and ESPN+ with Disney+ and your bill will only go up to a total of $12.99 per month. If you want some additional TV options along with your Disney+ subscription, that's something you might want to consider getting.
fuboTV, to be blunt, is a lot more expensive. Do you know why typical cable TV subscriptions cost so much money? It's because a select few channels command a high price to be included in lineups. Because fuboTV packs a whole lot of these channels into each and every package, the service is pretty pricey. There's just no getting around it.
fuboTV's base "Family" package, which adds more channels geared toward everyone in your household, will run you $64.99 per month. If you want to step up to the "Elite" package, which adds even more channels, that'll cost $74.99 per month. There is a "fubo Latino" option that is a great deal cheaper (and drops a lot of channels in the process) for $29.99 per month, but that will only work for you if you speak Spanish. There are also some optional add-on bundles, which range in price. You may not want to add to fuboTV's already pricey bill, but these optional bundles are a nice way to add channels for those who want them without having to make the bundle even larger.
Disney+ vs. fuboTV: Which Should You Choose?
Disney+ and fuboTV are so different that it's hard to compare them fairly. For me, Disney+ takes the prize in this comparison. Looking at Disney+ and fuboTV side by side, I can't help but feel that Disney+ ultimately offers you the most bang for your buck. It has a large library of movies and TV shows for a very small monthly price. By paying a little extra, you can extend those TV capabilities by adding Hulu and ESPN+. Simply put, there is a wide, wide gulf between $12.99 per month and $64.99 per month. If you want a large library of streaming media at your fingertips from one of entertainment's most prolific companies, Disney's streaming service will serve you well.
But if you love sports and want your streaming options to replicate the cable TV experience, then this is a whole different story. There's no live TV on Disney+, and there are certainly no live sports (though you can add that ESPN+ subscription by bundling). If you want to live TV, fuboTV will serve you better.
fuboTV may find a place in your home, especially if you're a die-hard sports fan. It's tough to recommend fuboTV to anyone else, though, especially when other skinny bundle options, like sports-free Philo, offer much lower prices.