Disney Plus vs Amazon Prime Video
Last updated: September 26, 2022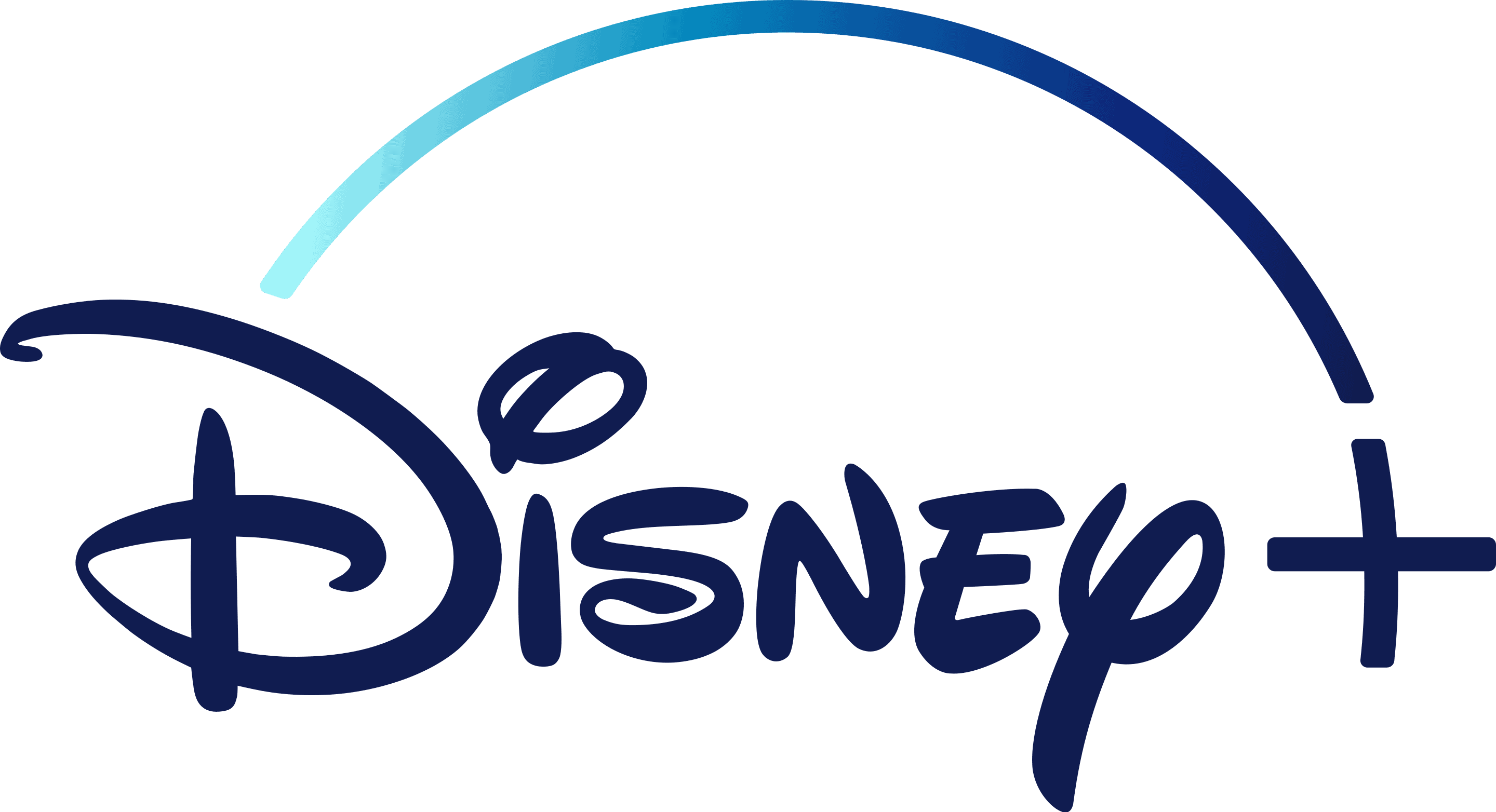 Starts at $7.99/mo
vs

Starts at $8.99/mo
If you're in the market for a video streaming service, it's probably because you're trying to get away from cable. Cable bills are expensive, right? Streaming video services are a prescription for that ailment. By bundling a bunch of TV shows and movies together, services like Disney+ and Amazon Prime Video skip all the costs associated with paying cable networks for live television, and are able to offer much cheaper services as a result.
While Disney+ and Amazon Prime Video are similar in what they do, there are some differences in terms of the types of content you get from each and what your money ultimately pays for. Below, we'll talk about what separates Disney+ and Amazon Prime Video, what you can watch on each, and how much they'll cost you. From there, we'll give our recommendation on which service offers you the most entertainment for your dollar.
Disney+
An on-demand service with tons of Disney content
Pros
Cheap price
Tons of Disney content, including Marvel
Studios and Star Wars titles
Can be bundled with Hulu and ESPN+
Cons
Some Marvel films are not available
Family-friendly catalog may leave adults with less to watch
Smaller catalog than some on-demand competitors
Amazon Prime Video
Amazon's streaming video answer to Netflix, built right into Amazon Prime
Pros
A decent-sized library of movies and TV shows
Some very good Amazon originals
Included in Amazon Prime
Cons
Less cost-effective on its own than it is as a part of an Amazon Prime membership
Some non-exclusive content overlaps with competitors, including free ad-supported options
Some "filler" content
What's the Difference Between Disney+ and Amazon Prime Video?
Imagine if a service like Netflix was owned by Disney. What would that service look like? It might very well do away with all the movies and TV shows from other companies and only include Disney content. Disney has been around so long — and has such a large catalog of media — that it could get away with it. And, in fact, this is pretty much exactly what Disney did! Disney+ is an on-demand service like Netflix, and its library is exclusively made up of Disney-owned content.
Amazon Prime Video is more akin to Netflix in that it offers movies and TV shows from all over the place, not just from Amazon's own studios. There are Amazon originals, too, but that's not all you'll get: Amazon also has licensed content, some (but not all) of which is exclusive.
Amazon Prime Video is unique, though, in that it's not really a standalone video service. For most customers, access to Amazon Prime Video comes through a membership with Amazon Prime, which is Amazon's premium customer subscription program. Amazon Prime nets you a lot of other goodies besides Amazon Prime Video. Among other things, Amazon Prime will give you free two-day shipping on many products in Amazon's marketplace; a pared-down version of Amazon's streaming music service, Amazon Music; and free PC games through Amazon's gaming arm, Prime Gaming. If you don't want all of that, you can grab Prime Video on its own. But, as we'll discuss later, the full Amazon Prime subscription may be the better value of the two options.
What You Can Watch on Disney+ vs. Amazon Prime Video
If you're a Disney nut, you can think of Disney+ as the streaming video equivalent of Disneyland. Just about everything Disney owns has a place in Disney+, whether it's the company's huge library of animated classics, Marvel Studios films, Star Wars content, or original TV shows.
On top of that, you can bundle Disney+ with Hulu and ESPN+ for a bit more money. Doing thig nets you a lot more TV. Disney+'s own TV shows skew toward a younger demographic, so if you're an adult, the bundle deal might be an option worth considering.
Amazon Prime Video, meanwhile, doesn't have quite the arsenal of premium content behind it, but it tends to make up for that in variety and library size. Amazon's service has a little bit of something for everyone, whether you're a kid or an adult, and whether you like TV dramas or immature comedy films. Amazon has some pretty good original programs, too. Bosch is a favorite of many, for instance. The Man in the High Castle is also a series worth checking out.
Amazon's licensed content helps flesh out its large library. Not all of this content is exclusive, though. You can expect some overlap in licensed content between Amazon Prime Video and competitors like Hulu. There's even some overlap with free ad-supported streaming services like Tubi.
For an added cost, you can tack some premium channels on to Amazon Prime Video. These "Amazon Channels" drive the price up pretty significantly, but if you find Prime Video's library lacking, that's always a path you can choose to take. Amazon Channels include services like HBO and CuriosityStream. If you subscribe to these services through Amazon, you'll be able to watch them using Amazon's app (it also means you'll be billed through Amazon).
How Much Will You Spend on Disney+ vs. Amazon Prime Video?
For Disney+, the costs are pretty straightforward. For $6.99 per month, you can subscribe solely to Disney+ and get all of the animated films, Disney TV shows, Marvel flicks, and Star Wars content your heart can handle. If you want a bit more than that, you can pay $12.99 for Disney+ bundled with Hulu and ESPN+. That gets you more TV and some sports content as the cherry on top.
Amazon Prime Video's pricing is fairly simple to understand, too, once you wrap your head around the fact that Prime Video is part of a larger package.
Amazon Prime will cost you $12.99 a month. That'll get you access to a host of things, including Amazon Prime Video, Amazon Music, Prime Gaming, the Kindle Lending Library, and free two-day shipping from Amazon. Your subscription pays for all of that, which is a good thing if you like those services, but a bad thing if all you really want is Prime Video. You can also pay for Amazon Prime by the year, in which case you'll pay $119 per year.
If you subscribe to Amazon Prime Video on its own — without a full Amazon Prime subscription — then you'll pay $8.99 per month. That's not far off from the price of Prime itself, though (especially on an annual plan). It's still more expensive than Disney+, but lacks the extra Prime benefits. Amazon Prime Video is a stronger and more cost-effective option when it's a part of Amazon Prime.
Disney+ vs. Amazon Prime Video: Which Should You Choose?
Calling a winner in this one was somewhat difficult, because — as you've discovered — Disney+ and Amazon Prime Video are, in some ways, very different.
Judging both purely as streaming services, Disney+ has some advantages. For $6.99, the service offers a large amount of premium content. Disney+ has movies that people normally pack into theaters to watch. It also has some promising TV shows based on Disney properties. You've no doubt heard people talking about The Mandalorian, right? That's all Disney+
Disney+'s offerings get even better if you step up a tier and pay for the $12.99 bundle that includes Hulu and ESPN+. At that price, it equals what you'll pay for an Amazon Prime membership. Of course, a Prime membership comes with other perks, and those could be worth quite a lot to you depending on how much you use Amazon.
Ultimately, Disney+ offers more value to customers looking only for streaming solutions. But if the other perks built into Amazon Prime appeal to you, then you may want to opt for a full Amazon Prime membership over Disney+.