Netflix vs Max
Last updated: May 24, 2023

Starts at $6.99/mo
vs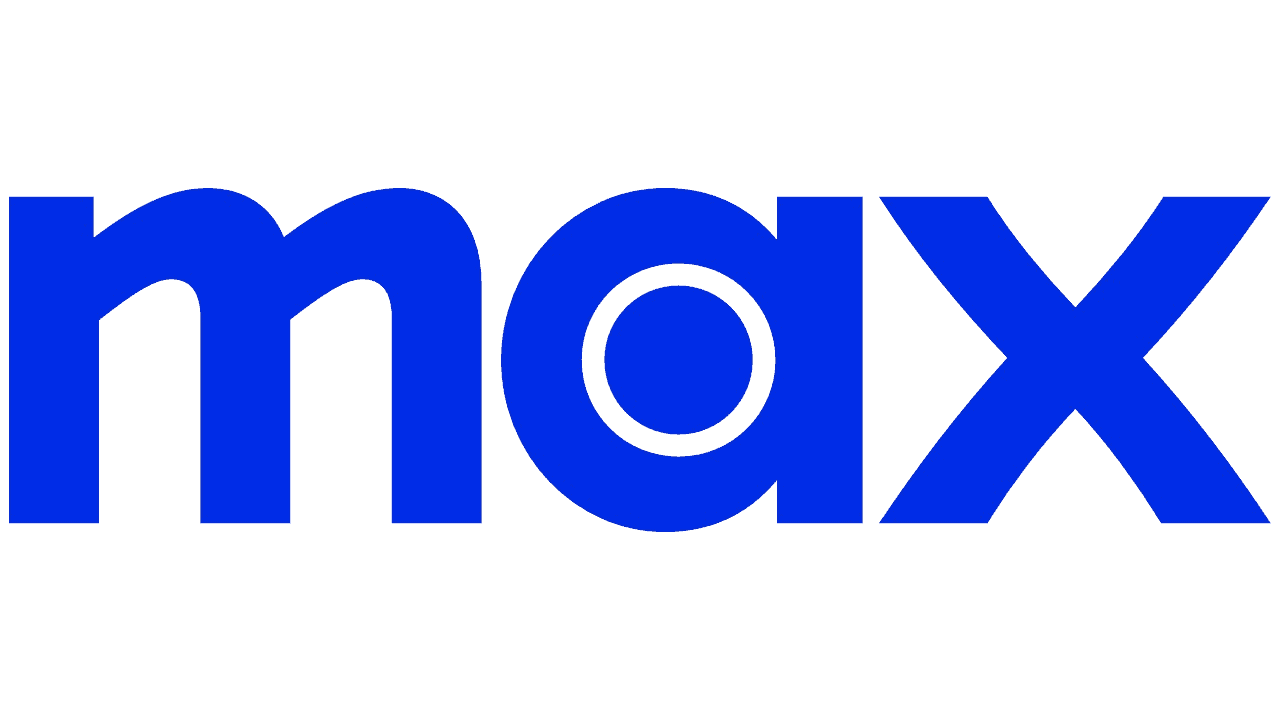 Starts at $9.99/mo
Mirror, mirror on the wall, which streaming service is the best one of them all? If you're having a hard time deciding on the perfect streaming service to spend your money on, you're not the only one. As the streaming service market becomes increasingly crowded, it's not practical (or financially savvy) to subscribe to them all. 
When it comes to streaming services, Netflix is still the biggest and best-known — but bigger isn't always better. If you prefer high-quality content over quantity, you may find that an Max subscription ticks all the boxes. Let's get into the nitty-gritty details of both services so you can decide the winner for yourself.
Netflix: An on-demand streaming service with an expansive content library of movies, TV shows, and documentaries.
Pros
Low monthly cost
Several packages
Steady stream of new content
Elite user experience design
An abundance of original programming
Streams on Roku and other major platforms
Cons
No bundled deals
Quantity sometimes exceeds quality with original content
No livestreaming channels
Max: An on-demand streaming service with an extensive catalog that includes recently released films and elite original content.
Pros
Extensive original content library
Recent film releases available to stream
Selective library includes popular and critically acclaimed films
Available as an add-on to other services, including Sling TV, Amazon Channels, and more
Cons
Relatively small content catalog
No livestreaming channels
What's the Difference Between Netflix and Max?
In some important ways, Netflix and Max are very similar. Both are subscription streaming services that offer content on demand (meaning whenever you want to watch it). For a monthly subscription fee, you can stream as much and as often as you'd like from the service's streaming library. These services work similarly and are direct competitors.
If Netflix is like a mall of entertainment, Max is more of a specialty store. That's not to say Max doesn't have a well-rounded content library, but the service appears to be more focused on providing must-watch content instead of providing endless options in genres you may not be interested in. Netflix tries to appeal to every audience and generation of watchers, but Max is more committed to providing an exclusive experience focused on high-quality content. 
Netflix allows you to stream on one device at a time with its Basic package, two streams in its Standard package, and four streams in its Premium package; Max permits up to three streams at once. Netflix also provides full HD in its Standard plan and 4K HDR with its Premium plan. Max doesn't provide content in 4K HDR.
What Can You Watch on Netflix vs. Max?
Both streaming services have plenty of original content, but let's start with Max. Many people are skipping the theater line and choosing to microwave popcorn and watch movies from home, so Max fans will not be disappointed to learn that the service now streams new Warner Bros. movies on the same date as their theatrical release.
The latest films include "Godzilla vs. Kong," "Mortal Kombat," and Zack Snyder's highly anticipated "Justice League: Snyder Cut." The enticing future lineup will have "Matrix 4," "The Suicide Squad," "Space Jam: A New Legacy," "The Many Saints of Newark," and "Dune." The service also frequently releases great music and sports documentaries. It recently blessed watchers with "Tina," a tantalizing portrait of Tina Turner's rise to the top of rock 'n' roll royalty, starting with her tumultuous relationship with her husband and manager, Ike Turner. The service also plans to release a Nicki Minaj documentary in 2021. (Barbz, hold tight — the exact date is yet to be determined!)
With Max you also have access to popular shows such as:
"The Sopranos"

"Game of Thrones"

"Friends"

"Westworld"

"True Blood"

"I Know This Much Is True"

"The Undoing"

"In Treatment"

"The Wire"

"The Knick"

"Boardwalk Empire"

"True Detective"

"Chernobyl"
Max also has exclusive originals unavailable to people who subscribe to the regular HBO service. In other words, every HBO show is on Max, but not every Max original is on regular HBO. 
When it comes to Netflix, the question is: What can't you watch? Search for "cats" and you'll get "Don't F**k With Cats: Hunting an Internet Killer" and "Catwalk: Tales From the Cat Show Circuit." The range of results for that one silly search is a pretty good illustration of just how many shows and movies — and types of shows and movies — are on Netflix.
If you enjoy movies and shows about organized crime, you'll have great options such as "Narcos," "The Departed," "Legend," and "The Irishman." Do you wind down in the evening by watching murder documentaries? Netflix has plenty of those as well, including "Night Stalker: The Hunt for a Serial Killer" and "Killer Inside: The Mind of Aaron Hernandez."
Some of Netflix's original content may seem like filler to critical viewers, but the service certainly has its share of critically acclaimed masterpieces. On top of well-reviewed hit series such as "Stranger Things," Netflix has original films such as the Oscar-winning "Roma."
The service is constantly updated with exciting new content. The latest titles from Netflix include "Seaspiracy," "Concrete Cowboy," "Hillbilly Elegy," "The Last Dance," and "The Trial of the Chicago 7."
Aside from exciting new content, Netflix also offers a variety of originals, including:
"Mank"

"The King"

"Marriage Story"

"Tiger King"

"13 Reasons Why"

"Stranger Things"

"The Crown"

"The Witcher"

"The Queen's Gambit"

"Ozark"

"Narcos"

"Ratched"

"The Haunting of Bly Manor"

"Selena"

"Bridgerton"

"Behind Her Eyes"
With such a wide variety of content, it's not easy to choose between these two services! Keep in mind that Netflix's catalog is larger, while Max's is known for its really high quality. Max also releases films from major studios, whereas Netflix's movies have usually been out for a while (unless they're Netflix originals, of course, which debut on the service).
How Much Will You Spend on Netflix vs. Max?
Both services are fairly affordable, and they're similarly priced. If you're willing to watch in standard definition on just one screen at a time, then you'll find that Netflix is the cheaper of the two. Its Basic plan, which costs $9.99 per month, is the cheapest plan on either service.
Netflix has three plans. Besides Basic, there's Standard ($15.49 per month) and Premium ($19.99 per month). The Standard plan is Netflix's most popular, and it includes multiple screens and 1080p HD streaming (you'll have to upgrade to Premium for 4K).
Max's main plan costs $14.99 per month, which is about the same as Netflix's most popular plan. Max also has an ad-supported plan that costs $9.99 but inserts advertisements into your content. Max can also be added to cable packages and other streaming services.
Netflix vs. Max: Which App Is Better?
When we first reviewed Max, we raved about its original content and great library. But our most recent review didn't have many kind things to say about its user interface and apps. The apps work well enough, but they're not particularly slick — and they're frustratingly imprecise and limited in basic things like finding the right spot when you're rewinding or fast-forwarding. Is that a dealbreaker? It may be for you, but it wasn't for us. Our review concluded that Max's elite content library is worth dealing with these little frustrations. Still, it's worth keeping in mind — especially because Netflix outdoes Max in this department.
As we talk about in our Netflix review, Netflix's user experience is second to none. The service is a little pushy about its recommendations and algorithm (you'll see a lot of lists of films and shows "recommended for you," and it takes a bit more work to find menus sorted by genre), but the app really feels like it works. It's easy to find something to watch, it's easy to pick up where you left off, and it's even easy to fast-forward and rewind.
Netflix vs. Max: Which Should You Choose?
The decision boils down to your content preference. The fight between Netflix and Max is close, and they both sit on top of the pyramid of streaming services. If you like a wide range of on-demand content and you're looking for the largest possible library, Netflix is your best friend. If you're interested in consistent high-quality content and the latest releases, Max is probably the better choice. 
Max provides new episodes on a weekly basis, while Netflix uploads content all at once. If you enjoy watching the latest episodes of your favorite series each week, you'll be satisfied with Max. If you prefer to binge-watch several episodes in one sitting — or even an entire series in a day or two — Netflix will suit your fancy. If you ask us, between these two, there is no wrong choice.