Hallmark's feel-good movies can be as wholesome as its greeting cards — and sometimes as predictable (in a good way). They range from Christmas movies with feel-good endings to horror and mystery movies with, well, still relatively happy endings. Hallmark knows what it's good at, and what it's good at is making highly watchable made-for-TV movies.
Thankfully for us cord-cutters, "made for TV" doesn't necessarily mean "made for cable." Hallmark Channel may be an archetypal cable-movie factory, but it's surprisingly nontraditional on the streaming front. Hallmark Channel livestreams are available from some major streaming services, and Hallmark has an on-demand service of its own too. Here's how to watch Hallmark Channel without cable.
A few of our favorite ways to stream the Hallmark Channel: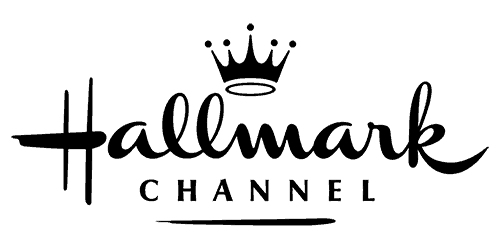 Price
Channels
Free Trial

#1

$25
60+
7 days

#2

$64.99 – $79.99
220+
7 days

#3

$35 – $50
30+ – 130+
3 days

#4

$5.99 – $59.99
N/A
7 days
How to Watch Hallmark Channel Live Online and Stream Hallmark Movies On Demand
If you're craving Hallmark movies but you don't want to pay for cable, you have two main options.
First, you could subscribe to a live TV streaming service. These services are a lot like cable or satellite, except they stream online, work on tons of devices, and don't lock you into long-term contracts. Plus, some are a lot leaner and cheaper than cable, which is why they're sometimes called "skinny bundles." These services can give you a Hallmark Channel livestream, and many also include Hallmark Channel's spin-off cousin, Hallmark Movies & Mysteries.
If you don't care about live TV and you would rather choose what you watch and when, then you could also consider Hallmark Movies Now, the on-demand streaming service that comes straight from Hallmark.
Below, we'll list all your options for watching Hallmark Channel and your favorite Hallmark movies online.
Philo is a very affordable live TV streaming service. Philo's low prices are possible because of how "skinny" the bundle really is: Philo deliberately cuts out pricey channels (usually sports and news networks) to keep its bundle lean and its prices low. If you don't care about channels such as ESPN, then Philo is a fantastic option. Sign up for a free trial to get started.
fuboTV is a great way to watch live TV channels without cable. It's affordable and flexible, with low prices and no long-term contracts. fuboTV's channel selection is very strong, and it includes a Hallmark Channel livestream.
Sling TV's pricing structure is really cool. A lot of live TV streaming services set flat rates for bundles of different sizes, but Sling TV lets you customize your own bundle. Start with a basic package and choose which "extras" you want to add on. Build a bundle with the Hallmark Channel, and you'll be all set!
Live TV streaming services are cool, but what if you only want to watch Hallmark movies? If that's the case, don't pay for any networks you don't need — go straight to the source and subscribe to the super-affordable Hallmark Movies Now service. This streaming service works a bit like Netflix, except it's all about Hallmark movies and nothing else. There's no live TV stream here; everything is on demand, so you can choose your next movie from a menu and play it anytime you want. For more details, check out our Hallmark Movies Now review and our Hallmark Movies Now pricing guide.
Buying or Renting Hallmark Movies on iTunes, Amazon, Google Play, and More
There's one more easy way to watch Hallmark movies online: Just buy or rent them! Like countless other movies and TV shows, Hallmark's original films are available to buy or rent in popular online marketplaces.
To get a movie this way, go to your favorite video marketplace app. (If you don't have a favorite, check out our guides to and reviews of popular options such as Vudu.) You should be able to rent Hallmark films one by one and watch them right away — or you can buy them, permanently adding a digital copy to your collection in the streaming app.
Can I Watch Hallmark Movies on Roku, Fire TV, Apple TV, or Chromecast?
If you're ready to stream Hallmark movies and the Hallmark Channel, then you're probably hoping to use a streaming device or smart TV platform such as Roku or Fire TV. Good news: The services we recommend work wonderfully on our favorite streaming devices and platforms.
Roku
Fire TV
Apple TV
Android TV
Chromecast
iOS
Android
Web/
browser
Philo
Yes
Yes
Yes
Yes
Yes
Yes
Yes
Yes
fuboTV
Yes
Yes
Yes
Yes
Yes
Yes
Yes
Yes
Sling TV
Yes
Yes
Yes
Yes
Yes
Yes
Yes
Yes
Hallmark's own app has great platform support too. For more on that, check out our guide to Hallmark Movies Now.
All the individual video marketplaces are widely available on these platforms, too, although they sometimes get into disputes. If you haven't chosen a favorite video marketplace yet, you may want to go with whichever one shares a parent company with your device. If Google and Amazon stop getting along, for instance, Google's Android TV devices may stop running the Amazon Video app, and Amazon's Fire TV devices may stop running the Google Play app. But you can be pretty sure Fire TV will always support Amazon's video marketplace, and the same will be true of Google devices and Google Play and Apple devices and iTunes. (Don't let this worry you too much, though — disputes are annoying, but they usually get worked out eventually.)
A Happy Ending for Hallmark Fans
You can watch your favorite Hallmark movies online whenever you want, and there are even ways to stream the Hallmark Channel live without cable. Many options listed above also include access to Hallmark Movies & Mysteries, a spin-off channel with even more Hallmark content. What a happy ending for cord-cutting Hallmark fans!