AMC is the home to Hollywood classics old and new, plus hit shows like The Walking Dead. It's one of the best movie channels on cable, and also offers some of the best original series on cable. For AMC super-fans, AMC alone is a good enough reason to keep cable – or, at least, it would be if it were not so easy to watch AMC without cable.
The reality is that you just don't need cable to watch AMC. There are several great legal streaming services that will offer you a AMC live stream, plus the ability to DVR AMC shows and watch AMC shows on demand. Services like these make it easier than ever for fans of great television to say goodbye to cable and satellite. The legacy pay TV services simply don't have a monopoly on live TV anymore, and that includes AMC. Here's how to watch AMC without cable.
How to Watch AMC Online Without Cable
It's possible to watch AMC without cable thanks to the rise of a relatively new alternative to the stale old legacy pay TV services. You can now ditch cable or satellite in favor of a live TV streaming service, often called a "skinny bundle."
These services offer the same live network TV broadcasts that their older competition does. But these services use new innovations to keep costs down and customers happy. For one thing, the live TV streaming services have ditched the clumsy over-packed bundles of cable, electing instead to offer slimmed-down packages that include only the best channels (some services offer multiple bundle options, making it possible for live TV die-hards to get those larger cable-sized bundles, too – but providing a choice means giving a low-cost option to those of us who simply don't want 300 channels). These services also stream online, of course, just like Netflix and the many on-demand streaming services that helped spark the cord cutting revolution years ago. That makes it easy for these companies to let you watch TV on lots of different internet-connected devices – including not just your smart TV or TV-connected streaming box (like your Roku or Fire TV), but also your mobile phone, tablet, or laptop. It also means no regional monopolies of the sort that you deal with when you pay for cable: there is plenty of competition, and that means lower prices.
In short, live TV streaming services are better than cable – and cheaper, too. Here are the trusted services that will allow you to watch AMC without cable.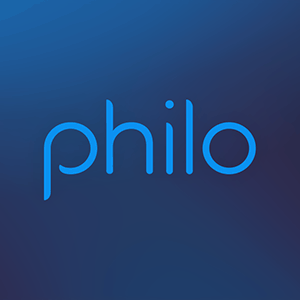 Philo has been around for a while, but it was relatively recently that the service inked deals with top channels and entered the skinny bundle mainstream. Among the channels that Philo is offering these days is AMC. And Philo is one of the most affordable ways to watch AMC without cable: you can get an AMC live stream through Philo's 40-channel skinny bundle for just $16 a month. Philo is growing fast, adding channels and platform support, and it's well worth checking out. You can do so for free by signing up for the service's free trial offer. That's available, of course, through the link right there below!
Sling TV is designed to allow customers to create their own ideal skinny bundle. First, you'll choose between two base packages ("Sling Orange," which costs $25 a month, and "Sling Blue," which also costs $25 a month – you can get both together for $40 a month). Then, you'll be able to tack on as many or as few of Sling TV's smaller add-on bundles as you'd like. These little bundles cost around $5 or $10 a month each and include groups of channels lumped together by type (for example, you can add the "Sports Extra" bundle and pay specifically for the sports channels you want – or skip it, and save money by ditching channels you don't need). That makes things very flexible for most TV fans, and AMC fans will be happy to see that their channel is included in both base bundles. Foolproof! To sign up for Sling TV's free trial offer, just click on the link below and enjoy streaming AMC for free for a week.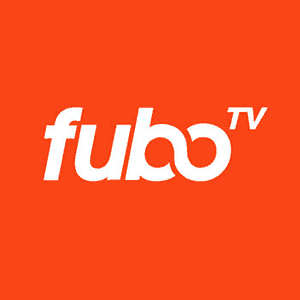 fuboTV was once a soccer-specific streaming service, but that's ancient history now: the service has long since reinvented itself as a general-interest skinny bundle, albeit one that bills itself as the best option for sports fans. Among the many non-soccer and non-sports channels in fuboTV's current arsenal is AMC, which is featured in both of fuboTV's English-language base bundles: "fubo," which costs $44.99 per month, and "fubo Extra," which includes more channels and will run you $49.99 per month. Both bundles come at a discounted price for your first month of paid service. You can try out the service free of charge: fuboTV offers a week-long free trial. TO grab that, just click on the link below.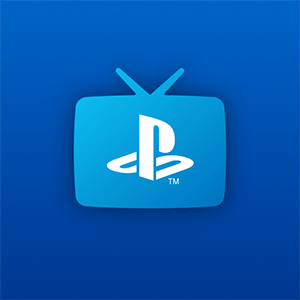 PlayStation Vue shares its branding with a certain other Sony-owned property: the gaming system series PlayStation, of which the PlayStation 4 is the newest as of this writing. But you don't need the latest fancy gaming system to use PlayStation Vue, because the service has long been available on platforms other than Sony's PlayStation: you can check it out on Roku, Fire TV, Apple TV, and other platforms, and you can do it all for free by taking advantage of the service's free trial via the link below (note that PlayStation Vue's free trial is five days long, not seven). Whichever of PlayStation Vue's bundles you elect to test, you'll find AMC among the channels offered: the AMC live stream makes its first appearance in the "Access" bundle ($44.99/month) and reappears in each larger bundle that the service offers.
YouTube TV is Google's skinny bundle service, and it's a very solid choice for folks who want to watch AMC without cable. For $40 per month, YouTube TV serves up a nice selection of live-streaming network television channels that includes, of course, AMC. YouTube TV also has user-friendly apps and great content discovery features. To try out YouTube TV for free, click on the link below and sign up for the service's week-long free trial offer.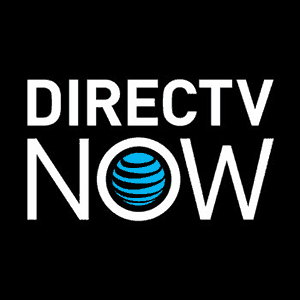 DirecTV Now, the live TV streaming service from AT&T, offers customers their choice of several bundles. The smallest is truly skinny: "Live a Little" costs just $40 a month. That's where you'll first spot your AMC live stream, but if you're hungry for more, feel free to check out the larger bundles – DirecTV Now's larger packages include all of the channels from their smaller counterparts, and that means that AMC is included in every channel bundle that the company offers. You can read our review of DirecTV Now here or can check out the service for yourself by giving its free trial a whirl (the link you'll need is below).
Can I Watch AMC on Roku, Fire TV, Apple TV, or Chromecast?
These live TV streaming services wouldn't be much good without apps for the major streaming device platforms, and the companies behind them know it. That's why the major skinny bundles listed above offer great platform support.
Roku users can watch AMC without cable using apps for Philo, Sling TV, fuboTV, PlayStation Vue, YouTube TV, and DirecTV Now.
Philo, Sling TV, fuboTV, PlayStation Vue, and DirecTV Now each have apps for Fire TV devices.
Apple TV users can choose between Philo, Sling TV, fuboTV, PlayStation Vue, YouTube TV, and DirecTV Now.
Chromecast works well with Sling TV, fuboTV, PlayStation Vue, YouTube TV, and DirecTV Now.
Sling TV, fuboTV, PlayStation Vue, and YouTube TV each have apps for Google's Android TV platform.
You can stream on the go, too, of course. Philo, Sling TV, fuboTV, PlayStation Vue, YouTube TV, and DirecTV Now each have apps for iOS devices. Sling TV, fuboTV, PlayStation Vue, YouTube TV, and DirecTV Now have apps for Android devices.
Philo, Sling TV, fuboTV, PlayStation Vue, YouTube TV, and DirecTV Now can also be streamed on your computer using their in-browser apps.
That's a lot of different ways to watch AMC without cable, and a lot of different platforms to do it on! Skinny bundles are one of a cord cutter's best tools for replacing content after saying goodbye to cable for good, so make sure that you check out a few free trials and see how you enjoy watching AMC without cable. And, of course, stay tuned to Cordcutting.com for more tips and tricks for replacing the channels and shows you want without having to go crawling back to the cable giants.
Please like us on Facebook to keep up to date on what's new in the world of cord cutting: