Here's something worth discovering: you don't have to have cable or satellite to watch Discovery Channel. Though the home of Shark Week has long made its own home with legacy pay TV services, a new breed of streaming service has changed the game and given fans a legal path to a Discovery Channel live stream. Sound exciting? Then just read on. Everything you need to know about streaming Discovery Channel without cable or satellite is laid out below. You'll find options for both live streams and on-demand content, plus links to our reviews and access to free trials. This is our comprehensive guide to streaming Discovery Channel without cable.
How to Watch Discovery Channel Online Without Cable
If you've read other articles in our series of similar how-to's, you probably already have an idea of what's coming next. The key to getting a Discovery Channel live stream is the same as it is for many other networks. The answer, as always, is to invest in a skinny bundle subscription.
What's a skinny bundle? Well, it's a lot like a cable package – but with two major changes that make it appealing to cord cutters. First, the skinny bundles we're interested in stream "over the top" (a term that just means via the internet, like Netflix or Hulu), which means that you don't have to deal with cable companies and their monopolies. Second, skinny bundles trim the fat from giant cable bundles and offer streamlined packages that cost far less than the bulky pay TV deals you're probably used to. That makes skinny bundles a sleek, modern, and affordable solution for cord cutters who still want to watch live TV, but don't want to pay for cable.
Yes, you'll still have to pay each month – there's no such thing as a free lunch – but the price will likely be lower than what you're used to from the legacy pay TV crowd, and you won't have to lock into a long-term contract or borrow any hardware like cable boxes (much pay for the privilege). On top of that, you'll be able to watch on multiple devices, including mobile devices for when you're on the go.
So that's the simple answer to the question of how to unlock a Discovery Channel live stream legally: skinny bundles! But not every skinny bundle on the market includes Discovery Channel, so let's get more specific. These are the best skinny bundles that offer Discovery Channel, plus options for streaming Discovery content on demand.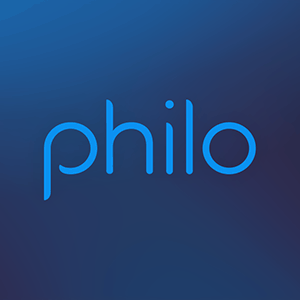 Philo is a great option for watching Discovery Channel online. Its low-priced pair of skinny bundle options each include a Discovery Channel live stream, which means that you can watch Discovery Channel without cable on Philo for as little as $16 per month. That's an incredible price for a skinny bundle, and Discovery Channel isn't the only quality network in Philo's offerings. You can check out Philo for yourself by signing up for the service's free trial – just use the link below.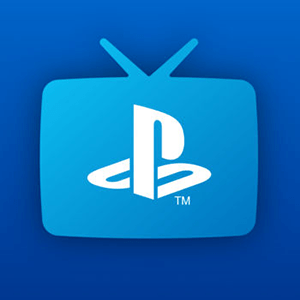 Despite the name, PlayStation Vue is available on other devices besides the Sony PlayStation gaming console (the reason for the branding dates back to when this Sony-owned service was only available on PlayStation, both those days are ancient history). Like several competitors, PlayStation Vue sorts its content into tiers that increase in price as the number of channels increases. Discovery Channel, however, is available in each of them, so cost-conscious Discovery fans can feel free to opt for the cheapest one. That would be "Access," which costs $44.99/month. For more on PlayStation Vue, check out our review. You can also test the service for yourself by taking advantage of the 5-day free trial.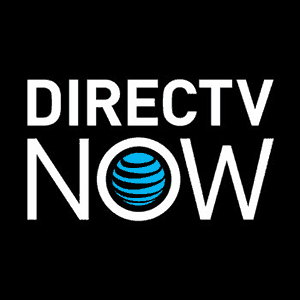 DirecTV Now is, of course, a skinny bundle. It offers a few different bundles, actually, and some of them aren't so skinny at all: die-hards can pay cable-like prices for a robust channel selection if they choose. But Discovery Channel fans can opt for the cheaper options if they so desire, because Discovery Channel is available in every one of DirecTV Now's packages. The cheapest of these is "Live a Little," which costs $40 each month. That makes DirecTV Now one of the more cost-effective ways to watch Discovery Channel without cable. As for the quality of the service itself, you can read all about that in our review (though it's worth noting that DirecTV Now has moved past some of the growing pains we mention in that piece). If you're on the fence, try it yourself for free: DirecTV Now has a 7-day free trial.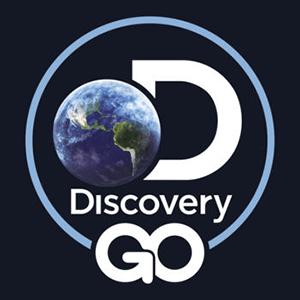 We've moved past the skinny bundles now and on to Discovery's own app, Discovery GO. There's no Discovery Channel live stream to be had here, unfortunately, but you will have on-demand access to some Discovery Channel programming. The best news about this option is that it's entirely free. Though the selection is quite limited, Discovery GO is the only free answer to the question of how to watch Discovery Channel without cable. The library of streaming clips and episodes is fairly small, but hey, free is free! Cord-havers can unlock much more content with the aid of their cable login credentials.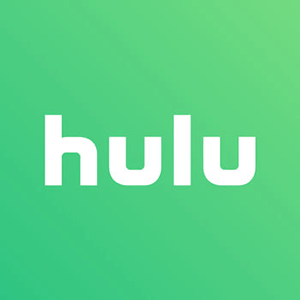 Hulu has the streaming rights to a bunch of popular Discovery Channel shows, including shows that are no longer on the air, making it a strong on-demand alternative to a Discovery Channel live stream. Hulu has Mythbusters, Deadliest Catch, Naked and Afraid, and much more. And because Hulu offers Shark Week programming on demand, you can truly live every week like it's Shark Week. Hulu has conveniently lumped all of its Discovery Channel programming together in one place, so click here to check out the offerings. We don't always include on-demand options in these pieces, but we did in this case because Hulu's Discovery programming library is pretty robust and because Discovery Channel live streams are a little harder to come by than those for other channels. Hulu offers a free trial.
Can I Watch Discovery Channel on Roku, Fire TV, Apple TV, or Chromecast?
The skinny bundles above offer broad platform support, making it easy to put your Discovery Channel live stream up on your big screen via a Roku, Fire TV, Apple TV, or Chromecast. You can also use gaming consoles, Android TV devices, and your desktop or laptop computer, among other devices. The beauty of skinny bundles is that they're not tied to your cable box: they can live on just about any device you'd ever use to watch media, including the major streaming boxes and sticks as well as major mobile platforms like Android and iOS.
But let's get more specific, here: which services work on which platforms? Roku fans have the most options, at least for now: DirecTV Now, Philo, PlayStation Vue, and Hulu all work on the platform, as does Discovery Go.
DirecTV Now, PlayStation Vue, Philo, and Hulu all also work on Fire TV.
Apple TV, too, has apps for DirecTV Now, Philo, PlayStation Vue, and Hulu.
Users of Chromecast devices have native support for DirecTV Now, PlayStation Vue, and Hulu.
DirecTV Now, Philo, PlayStation Vue, Hulu, and Discovery Now all work on iOS devices. DirecTV Now, PlayStation Vue, Hulu, and Discovery Go all work on Android; as of this writing, though, Philo doesn't yet.
Of course, platform support is always changing. This information is accurate as of this writing, but be sure to keep an eye on the fast-growing services in this space – relative newcomers like Philo are sure to expand their platform support quickly. And even in the meantime, you'll find that there are plenty of reliable services to use on a huge variety of platforms to watch Discovery Channel without cable. Enjoy!
Please like us on Facebook to keep up to date on what's new in the world of cord cutting: