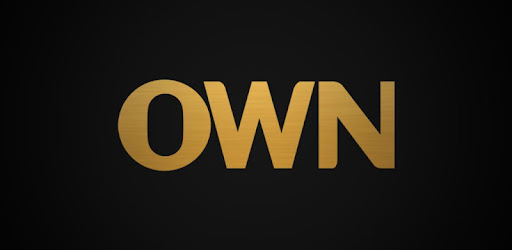 Oprah Winfrey's talk show was simply legendary, and always ahead of the curve. If it were still on today, we wouldn't be surprised if "The Oprah Winfrey Show" taught loyal watchers how to cut the cord on their cable subscriptions and get a skinny bundle instead. We imagine Oprah sending everyone in the audience home with a new skinny bundle — after all, OWN is one of the many popular channels you can now watch without a cable subscription. Learn how you can watch it using any of the following providers.
How to Watch OWN Without Cable
A lot has changed since Oprah's talk show went off the air. Back then, you still needed those pesky cables in your living room to watch your favorite shows. Almost everything has gone wireless since then, including television.
Having a skinny bundle lets you stream your favorite live TV shows without hassle. Think of it as using Hulu or Disney Plus, except you'll find real-time content you get from cable. Your selection may be narrower, but you aren't losing any of the important stuff. Skinny bundles just focus on giving you the shows you actually watch.
You can use Hulu + Live TV, Philo, fuboTV, and YouTube TV to watch OWN. Check out everything you need to know about these providers below.
Hulu has come a long way from having a limited number of titles in its library to becoming a streaming powerhouse. OWN is now part of its live TV lineup, giving you everything you could ever want in one place. If you don't believe us, then check out our review of Hulu + Live TV for all the details.
Philo gives you the most bang for your buck. This skinny bundle offers on-demand and live access to over 60 channels, including OWN. You also get unlimited cloud DVR and up to three simultaneous streams so no one at home feels left out. TV really can't get any cheaper than this. Sign up for a free trial or read our review of Philo for more info.
fuboTV is another provider changing the way we consume television. It specializes in all things sports and includes other genres in its repertoire, including OWN. As with most skinny bundles, you won't have to worry about hidden fees or being stuck in a contract. Read our review of fuboTV to learn more.
Last but certainly not least, we have YouTube TV. What started as a music platform now lets you enjoy live TV networks such as OWN. Isn't that music to your ears? Learn more by reading our in-depth YouTube TV review.
Can I Watch OWN on Roku, Fire TV, Apple TV, or Chromecast?
The other perk that comes with skinny bundles is that you can watch them wherever you want on all kinds of devices. We did some research and discovered what kind of equipment is compatible with OWN and your skinny bundle.
| | Roku | Fire TV | Apple TV | Android TV | Chromecast | iOS | Android | Web browser |
| --- | --- | --- | --- | --- | --- | --- | --- | --- |
| Hulu + Live TV | Yes | Yes | Yes | Yes | Yes | Yes | Yes | Yes |
| Philo | Yes | Yes | Yes | Yes | Yes | Yes | Yes | Yes |
| fuboTV | Yes | Yes | Yes | Yes | Yes | Yes | Yes | Yes |
| Youtube TV | Yes | Yes | Yes | Yes | Yes | Yes | Yes | Yes |
Most Popular Shows on OWN
OWN offers an extensive range of programming. From reality television to cooking shows, it has something for all stripes of people. Some of our favorites include:
"All Rise"
"The Great Soul Food Cook-Off"
"Put a Ring On It"
"Family or Fiancé"
"Girlfriends Check In"
More to Stream for Fans of OWN
One of OWN's distinguishing features is that it showcases a lot of female talent, and Lifetime is very similar. "My Killer Body With K. Michelle" lets you shadow a brilliant plastic surgeon as she fixes botched surgeries and helps people live happy lives again. If you want something other than reality television, then you can watch "Whitney" for an intimate portrayal of the late singer Whitney Houston or "Girl in the Basement" if you want a different kind of true drama. Check out our guide to watching Lifetime without cable for more information.
The E! network mirrors a lot of OWN's content and similarly follows popular trends. Shows such as "Keeping Up With the Kardashians" are front and center in pop culture, and network specials such as "Paris in Love" will keep you updated on celebrity drama. But it's not all about the stars. Shows such as "Jason Biggs' Cash at Your Door" feature families working together for a $25,000 check. And, just like OWN, you can also watch E! without cable.