OWN – the Oprah Winfrey Network – has everything an Oprah fan could hope for. Just on its own, it might be enough to to convince an Oprah fanatic to stick with a traditional pay TV service like cable or satellite. But that shouldn't be the case, because you don't actually need cable or satellite to watch all of your favorite OWN programming. We're here to show you how to watch OWN without cable.
One of the biggest myths about cord cutting is that it will cost you access to live network television. That used to be true – back in the day, cord cutters gave up live TV in favor of on-demand services like Netflix and Hulu. But it's just not true anymore, because there are now a ton of services that let you watch live TV over the internet. Meet us down in the next section and we'll show you how it works.
How to Watch OWN Online Without Cable
If you're familiar with our "how to watch" series, you have a good idea of what's coming next. For the uninitiated, get ready to read about some "skinny bundles," also known as live TV streaming services.
What's a skinny bundle? Well, it's a product that looks and feels a lot like cable TV. The trick, though, is that skinny bundle services strip down the channel lineup to include fewer networks, saving you big bucks. They also deliver their content over the internet (or, in industry lingo, "over the top" or "OTT"). That means you'll be streaming live network television just as easily as you'd stream movies and TV shows on Netflix or Hulu. And since there's no infrastructure barrier here, all of the skinny bundles compete against each other – you won't see regional monopolies like you do with cable. All of this means that skinny bundles tend to cost a great deal less than cable, and won't lock you into a long-term contract.
That's great for fans of big TV networks who are sick and tired of paying a bunch of extra money for hundreds of channels they never watch. Fans of channels like AMC can take their pick of the many skinny bundles on the market right now. Channels like OWN can be a bit tougher to find, but there are still skinny bundles ready to cater to fan's of Oprah's network. As of this writing, some skinny bundles exclude OWN – but others have it on board, and you'll meet those skinny bundles below. Ready to find out how to watch OWN without cable? Let's dive in.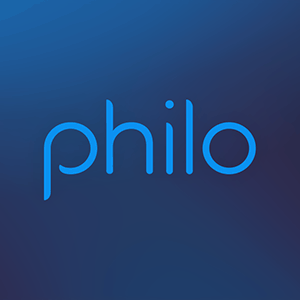 Philo's arrival on the mainstream skinny bundle scene has really helped open up the options for those hoping to watch OWN online. Philo is quickly making a name for itself on the skinny bundle scene, thanks in a large part to its amazing prices: Philo's skinniest bundle costs a mere $16 per month, which is significantly below the industry standard for this sort of service.
And Philo isn't skimping on the content, either. There are a lot of great channels available through the service – including, of course, OWN. Click the link below for more on the channel selection and Philo's perks. You can also access Philo's free trial offer through that same link: Philo will let you try its service on for size, at no cost to you, for a week. It's worth checking out for those who want to watch OWN without cable.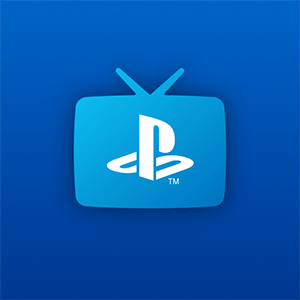 PlayStation Vue divides its offerings into tiered bundles of increasing size (and price). That's a pretty typical skinny bundle pricing structure, and Vue's starting price is typical, too: $44.99/month for the Access bundle. Fortunately for OWN fans, that smallest bundle includes OWN, so there's no need to move on up the price ladder if all you're after is Oprah's network. Of course, all of the channels from each bundle are included in all of the bundles larger than it, so you can also feel free to check out Vue's bigger and pricier bundles. You can read our review of PlayStation Vue here, and you can sign up for the service's free trial using the link below. Be aware that PlayStation Vue's free trial is a little shorter than the ones offered by many of its skinny bundle peers: it's 5 days long, rather than a week.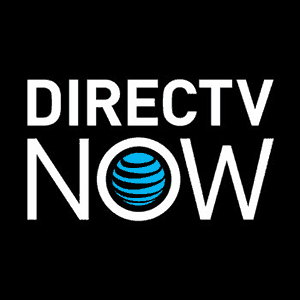 If DirecTV Now looks like a certain legacy pay TV service to you, that's no accident: it's owned by AT&T and branded as a sister service to the company's well-known satellite TV service. DirecTV Now is, however, very much a typical modern skinny bundle. It offers a selection of bundles that range from the truly skinny to the downright massive, which each larger bundle including all of the channels from its smaller siblings, plus a few more. OWN isn't in the smallest package (the $40/month "Live a Little" bundle), but it is in the second-smallest: the $55/month "Just Right" bundle. From there, you can feel free to spend more for more channels. The savings relative to cable diminish the further you go up, but it's worth remembering that skinny bundles have other advantages over cable besides price, like the ability to stream live content on mobile devices and in remote locations. You can read our full review of DirecTV Now here. If you're not sure you want to commit just yet, you can check out the service for free for seven days before you're billed – just click the link below.
Can I Watch OWN on Roku, Fire TV, Apple TV, or Chromecast?
You certainly can! Major skinny bundles like the ones listed above have great platform support, and they only improve as time goes by. Most of the major skinny bundles work on Roku, Fire TV, Apple TV, and Chromecast. Here's what you need to know about platform support when watching OWN online without cable.
Roku users, you have your pick of the litter: Philo, PlayStation Vue, and DirecTV Now will all work with Roku devices.
Philo, PlayStation Vue, and DirecTV Now also each have apps for Fire TV devices.
Apple TV? Same thing: Philo, PlayStation Vue, and DirecTV Now will all work.
Chromecast users, you guys can choose between PlayStation Vue, and DirecTV Now
PlayStation Vue also works on Android TV. Android TV is the platform used by the Nvidia Shield, among other devices.
Going mobile? You can do that. It's possible to watch OWN without cable on your mobile device via the iOS apps available for Philo, PlayStation Vue, and DirecTV Now or the Android apps available from PlayStation Vue and DirecTV Now.
PlayStation Vue also works on PlayStation video game consoles of a recent enough vintage.
In short, if you have a relatively up-to-date streaming device from a major brand like Roku, Amazon (Fire TV), Apple, or Google (Chromecast), then you should have no problem finding a bunch of skinny bundles to choose from – including the ones listed above, which will allow you to watch a live stream of OWN without a cable or satellite subscription. So take a look at the options, grab a free trial, and download the app to whatever device you own – and then call your cable company and let them know you're seeing someone else! Cutting the cord has never been easier than it is today.
Please like us on Facebook to keep up to date on what's new in the world of cord cutting: