Cable doesn't offer much that we can't get elsewhere. Its shows are available on demand, its news is available in the newspaper, and its weather information is available all over the place: online and over the radio, for instance, to name just a couple. But there's something nice about watching a weather channel, where all of the weather information you need is presented in an audio/visual form. Is that something that only cable can offer? Well, no, actually: you can use streaming services to watch WeatherNation without cable, which will give you all of the live weather TV coverage you crave while keeping you from being unexpectedly caught in a storm of high-priced bills. So sit back and read on as we explain how to watch WeatherNation without cable.
How to Watch WeatherNation Online Without Cable
WeatherNation is a live weather channel, and you can't get it with an antenna. So you must have to have cable to get it, then, right? Or at least satellite.
Well, actually, no! Cable and satellite are the two most famous "pay TV" schemes, but they're not the only games in town. In fact, their time is running out: they're known as "legacy pay TV" companies, because they look old and out of date next to the exciting new crop of pay TV services that we've seen arrive over just the past few years.
The new type of pay TV we're talking about is the live TV streaming service. Yes, that's the same streaming as Netflix is doing, only these services are bringing that technology to bear on live television – giving you a way to watch your favorite channels (and, yes, watch WeatherNation) without cable.
Sometimes called "skinny bundles," these new live TV streaming services specialize in being efficient where cable is inefficient. They've stripped away channels few people care about and are offering streamlined ("skinny") bundles of channels for less. And since their content is streaming over the internet, these services will let you watch WeatherNation on almost any device: your smartphone, your computer, and (as we'll talk more about later) your Roku or other streaming device, to name just a few.
Not all of these services offer a WeatherNation live stream. But some do, and we've taken the time to list them all out for you below!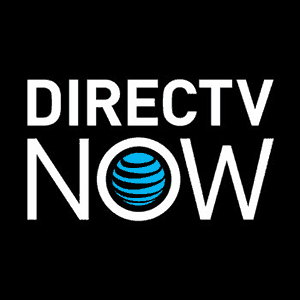 Live TV streaming services may be beating up on old-school legacy pay TV services, but that doesn't mean that the legacy pay TV crowd is standing by idly and letting it happen. Take AT&T, for instance: they're a classic telecoms company that owns a legacy pay TV service, and they've decided to embrace the future of pay TV by launching their own live TV streaming service, DIRECTV NOW. This service offers subscribers their choice of a few different bundles, which range from the $35 per month "Live a Little" bundle up to larger bundles packed with network channels (the larger bundles, naturally, are more expensive). No matter which one you choose, you'll be able to watch WeatherNation without cable: all of DIRECTV NOW's bundles include a WeatherNation live stream. You can see what we thought of DIRECTV NOW by checking out our review of the service here, or you can just start trying it out for yourself by clicking on the link below and signing up for DIRECTV NOW's week-long free trial.
Skinny bundles are great for those of us who find their favorite channels in the sleek, stripped down bundles that these services offer. But what about those of us whose favorite channels end up on the cutting-room floor? That's not nearly as much fun. Sling TV saw the inherent problem with skinny bundles from the start, and their solution is creative and elegant: they have you build your own skinny bundle.
You'll start with one (or both) of Sling's base packages. Sling Orange costs $20 per month, Sling Blue costs $25 per month, and you can get both together for $40 per month. Once you've got your base package set, you can add as many add-on bundles – called "extras" – as you want. These little mini-bundles of channels are grouped by type, so that you can build a bundle that suits your interest. You'll find your WeatherNation live stream in the "News Extra" bundle, which costs $5 per month. You can add it to either base package.
Can I Watch WeatherNation on Roku, Fire TV, Apple TV, or Chromecast?
The whole point of getting a TV weather channel is being able to watch it on your TV. Can you do that when you watch WeatherNation without cable?
You can indeed! The streaming services listed above work on the major streaming platforms and streaming devices that cord cutters love. If you already own a streaming box, there's a good chance that it's one of the ones that these services support. DIRECTV NOW and Sling TV both offer apps that work on or with Roku, Fire TV, Apple TV, and Chromecast. Sling TV also works with Android TV, which is Google's highly customizable streaming platform. To get the right app, just check the app or channel store on your device.
Of course, you may find that there are times that you actually do want to watch WeatherNation without cable on your smartphone or on your computer. Fear not: these streaming services have you covered there, too. Both DIRECTV NOW and Sling TV have an app for Android devices and iOS devices (that includes your iPhones and iPads). DIRECTV NOW and Sling TV also both work on your computer, because they each offer an in-browser app that's compatible with most browsers and operating systems.
If your streaming device of choice is an Xbox One video game console, that's okay – you too can watch WeatherNation without cable. Sling TV has an app that works well on Xbox One.
In short, you have a lot of options for both devices and streaming services – and a lot of ways to watch WeatherNation without paying big bucks for cable.
Please like us on Facebook to keep up to date on what's new in the world of cord cutting: