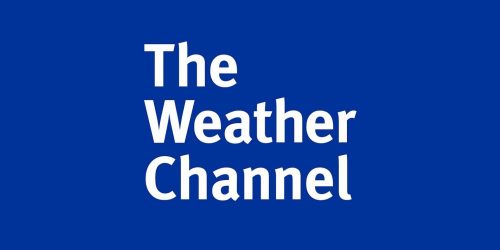 Canceling cable is a no-brainer: It's overpriced, and all the good stuff it offers seems to be available elsewhere. But that doesn't mean the stuff you miss from cable is always easy to find or available in the format you prefer. Take weather, for example. Basic weather reporting is available online and through your local over-the-air news station, but we don't blame you if you miss the Weather Channel and its national looks at weather patterns and interesting reality TV programming. It's okay to crave the Weather Channel as a cord-cutter, and it's even okay to watch it! We're here to show you how to watch it without cable.
How to Watch The Weather Channel Online Without Cable
There are two ways to watch TV without cable. The first is free over-the-air TV, which is the free broadcast channels you can pick up with a TV antenna. Unfortunately, the Weather Channel is not a broadcast channel, so we're down to only the second option: live TV streaming services, sometimes called "skinny bundles."
What is a skinny bundle? It's a pay TV service, which makes it a little like cable. But live TV streaming services are also unlike cable, because they stream their live TV content over the internet.
Live TV streaming services tend to be less expensive than cable or satellite. Skinny bundles are "skinny" because they trim the fat from cable's bulky channel bundles. They're also surrounded by competition: There are no regional monopolies like there are with cable, which leads to lower prices and fewer restrictive long-term contracts.
Here are the live TV streaming services that will let you watch the Weather Channel online — no cable required:
Can I watch The Weather Channel on Roku, Fire TV, Apple TV, or Chromecast?
You may find the channel more convenient and entertaining than checking the weather online — especially if you can watch it on your TV. It's not much of an upgrade if you have to open your laptop to check the Weather Channel. You can watch using Roku, Fire TV, Apple TV, Android TV, Chromecast, iOS/Android, and your web browser.
Popular Shows to Watch on the Weather Channel
Just when you think you've got the Weather Channel all figure out, you learn it hosts all kinds of programming. Below are some of the most popular shows it offers:
"The Earth Unlocked"
"Weather Underground"
"Could You Survive? With Creek Stewart"
"World's Deadliest Weather"
"Deep Water Salvage"
More to Watch for Fans of the Weather Channel
What else can you watch when you're not watching the weather? If you're interested in learning more about the wonders of nature, you can't go wrong with Discovery Channel. There's a lot more to it than just Shark Week, although Shark Week is still pretty great. You can get more info on watching Discovery Channel without cable by checking out How to Watch Discovery Channel Without Cable.