Cable doesn't offer much that we can't get elsewhere. Its shows are available on demand, its news is available in the newspaper, and its weather information is available all over the place. There's something nice about watching a weather channel, but is that something only cable offers? No. You can use streaming services to watch WeatherNation without cable, which will give you all the live weather coverage you crave while preventing you from getting caught in a storm of unexpectedly high bills. Read on as we explain how to watch WeatherNation online, with no cable required.
Here is our favorite way to stream WeatherNation: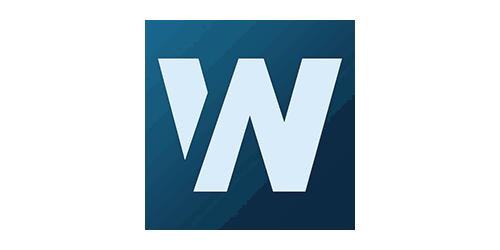 | | Price | Channels | Free Trial | |
| --- | --- | --- | --- | --- |
| #1 | $40 – $60 | 30+ – 130+ | 3 days | |
WeatherNation is a live weather channel, and you can't get it with an antenna. So you must have to have cable or satellite to get it, right? No! Cable and satellite are the two most famous pay TV schemes, but they're not the only games in town. They're known as "legacy pay TV" companies because their time is running out.
The new type of pay TV is live TV streaming services. Sometimes called "skinny bundles," these services specialize in efficiency. They've stripped away channels few people care about and offer streamlined ("skinny") bundles of channels for less. Since their content streams over the internet, these services will let you watch WeatherNation on almost any device: your smartphone, your computer, and (as we'll talk more about) your Roku or other streaming device.
Not all these services offer a WeatherNation livestream, however, but at least one does.
Skinny bundles are great for people who find their favorite channels in the sleek, stripped-down bundles the services offer. But it's not nearly as much fun if your favorite channels end up on the cutting-room floor. Sling TV saw the inherent problem with skinny bundles from the start, and its solution was creative and elegant — it has you build your own skinny bundle.
You'll start with one (or both) of Sling TV's base packages: Sling Blue and Sling Orange. Once you have your base package, you can add as many add-on bundles — called "extras" — as you want. These mini-bundles of channels are grouped by type, so you can build a bundle that suits your interests. If you want WeatherNation, just create a bundle that includes the channel and get started streaming! If you're not quite ready, you can refer to our Sling TV review for more details on the service.
Can I Watch WeatherNation on Roku, Fire TV, Apple TV, or Chromecast?
WeatherNation may not be offered by many skinny bundles, but it works with Roku, Fire TV, Apple TV, Chromecast, and more. See the chart below for details on which devices will let you watch WeatherNation without cable.
| | Roku | Fire TV | Apple TV | Android TV | Chromecast | iOS | Android | Web browser |
| --- | --- | --- | --- | --- | --- | --- | --- | --- |
| Sling TV | Yes | Yes | Yes | Yes | Yes | Yes | Yes | Yes |
More to Watch for Fans of WeatherNation
WeatherNation is useful, but it's not the only weather game in town and it doesn't have quite the name recognition of its biggest competitor, the Weather Channel. The Weather Channel now has some reality shows in its lineup, but it's still a good resource for weather information. If you want a fuller picture of your area's weather, take a glance at our guide to watching the Weather Channel without cable.