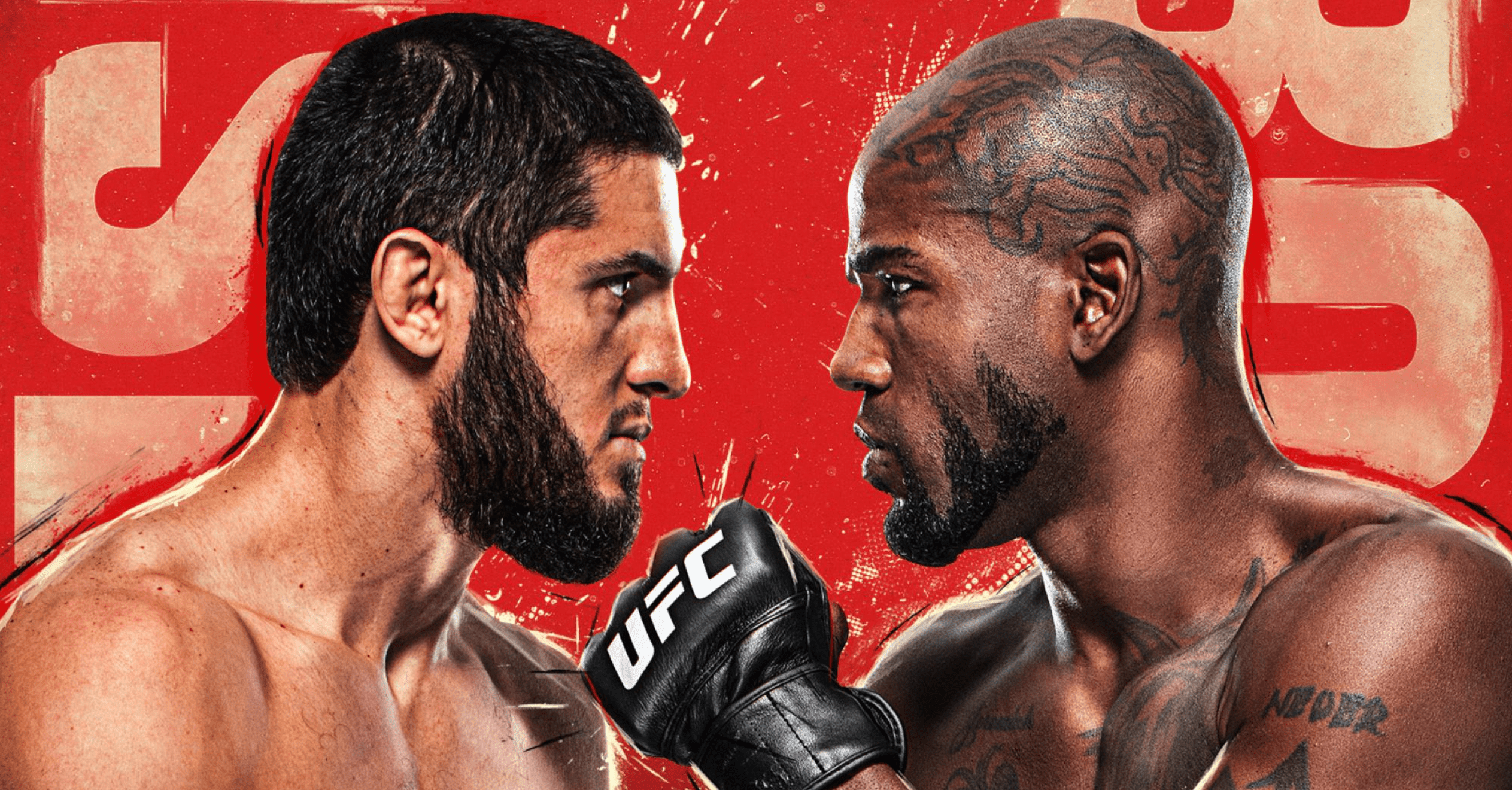 This weekend, UFC Fight Night features a Catchweight bout between Islam Makhachev (21-1-0) and Bobby "King" Green (29-12-1) on Saturday, February 26th. Coming off of nine straight wins, Makhachev looks like an unstoppable contender for a belt. In fact, he hasn't lost a fight since 2015, and he submitted Hooker in his last fight in UFC 267. That said, Green is a force to be reckoned with, and he is red hot winning in both UFC 271 and UFC 268. Does he have enough firepower to take down Makhachev? Well, there's only one way to find out.
On Saturday, you don't need a cable subscription to catch UFC Fight Night: Makhachev vs. Green. Instead, stream the event from the comfort of your own home for a lot cheaper than cable. Read on to find out all the details on how to stream this upcoming UFC matchup.
Here is our favorite way to stream UFC Fight Night: Makhachev vs. Green:
| | Price | Channels | Free Trial | |
| --- | --- | --- | --- | --- |
| #1 | $6.99 – $13.99 | N/A | None | |
When Is Makhachev vs. Green and Where Can You Watch It?
Catch every second of UFC Fight Night: Makhachev vs. Green on Saturday. Check out all the details for how to stream the fights:
When is Makhachev vs. Green: February 26
Where is UFC Fight Night: UFC APEX in Las Vegas
What time does the Main Card start: 7 p.m. ET / 4 p.m. PT
What time do the Prelims start: 4 p.m. ET / 1 p.m. PT
Where to watch Makhachev vs. Green: ESPN Plus or UFC Fight Pass
Fight Card for UFC Fight Night: Makhachev vs. Green
We love UFC Fight Nights because they are loaded with bouts and filled with hungry fighters. This UFC Fight Night features 11 fights. Here are all the details for the Makhachev vs. Green Fight Card, including the fighters, times, weight classes, and even betting odds:
| Matchup | Weight class | Time | Odds |
| --- | --- | --- | --- |
| Islam Makhachev vs. Bobby Green | Catchweight | Main card | Makhachev -900 / Green +600 |
| Misha Cirkunov vs. Wellington Turman | Middleweight | Main card | Cirkunov -120 / Turman +100 |
| Ji Yeon Kim vs. Priscila Cachoeira | Women's Flyweight | Main card | Kim -160 / Cachoeira +140 |
| Arman Tsarukyan vs. Joel Alvarez | Lightweight | Main card | Tsarukyan -220 / Alvarez +180 |
| Armen Petrosyan vs. Gregory Rodrigues | Middleweight | Main card | Petrosyan +135 / Rodrigues -155 |
| Rong Zhu vs. Ignacio Bahamondes | Lightweight | Preliminary card | Zhu +165 / Bahamondes -195 |
| Josiane Nunes vs. Ramona Pascual | Women's Featherweight | Preliminary card | Nunes -220 / Pascual +180 |
| Terrance McKinney vs. Fares Ziam | Lightweight | Preliminary card | McKinney +100 / Ziam -120 |
| Alejandro Perez vs. Jonathan Martinez | Featherweight | Preliminary card | Perez +220 / Martinez -275 |
| Ramiz Brahimaj vs. Michael Gillmore | Welterweight | Preliminary card | Brahimaj -410 / Gillmore +310 |
| Victor Altamirano vs. Carlos Hernandez | Flyweight | Preliminary card | Altamirano +125 / Hernandez -145 |
How to Watch Makhachev vs. Green Without Cable
If you want to watch the main card and preliminary card action of UFC Fight Night: Makhachev vs. Green through livestreaming, then you have one option: ESPN Plus. Learn more about ESPN Plus pricing and how to watch below:
You can tap into the lineup of ESPN Plus sports broadcasting and shows for just $6.99 per month. For us, ESPN Plus is a no-brainer, because we love mixed martial arts, football, and every sport in between.
Best of all, ESPN Plus has exclusive access to this and other UFC events throughout the year. If you want to catch all the action, we recommend buying the ESPN Plus Annual Plan for $69.99 per year. You will save 15 percent on your bill, and that's extra money in your pocket that can go to the next big pay-per-view event.
Like Hulu and Disney Plus? Combine those services with ESPN Plus for $13.99 per month, and then you have a really amazing livestreaming package.
Learn more about what ESPN Plus has to offer by checking out our in-depth review of ESPN Plus for more information.
Can I Watch Makhachev vs. Green on Roku, Fire TV, Apple TV, or Chromecast?
Now that you have ESPN Plus, and you're ready for the fight, make sure your device is compatible by using the following chart:
Roku
Fire TV
Apple TV
Android TV
Chromecast
iOS
Android
Web/
browser
ESPN Plus
Yes
Yes
Yes
Yes
Yes
Yes
Yes
Yes
More to Watch for UFC Fans
Mixed martial arts offers a lot of amazing uppercuts and flying knees, but don't sleep on NHL Hockey games. While the fight card is not as clear, you can guarantee someone is going to throw down in every game. Check out our how to watch NHL games online guide for more details.
UFC is all about what fighter can make it to the top, and nobody knows that better than tournament basketball players. Get geared up for NCAA basketball next month by learning how to stream March Madness.