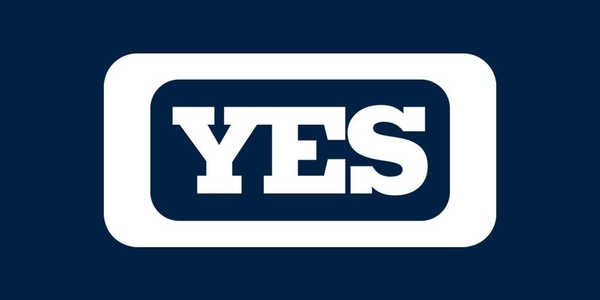 It's time to cut those old cable cords in half. But how else are you supposed to watch your cable TV channels, including YES Network? Like almost everything else, live TV has gone wireless with new streaming services known as skinny bundles, and we're here to tell you all about them. YES Network, which covers the New York Yankees and other New York sports teams, is relatively small and not available widely, but you have the options outlined below.
How to Watch YES Network Without Cable
A skinny bundle is a combo of live TV and on-demand streaming. Imagine signing into your Disney Plus account and watching the movies you love in addition to live TV channels such as YES Network — that's exactly what a skinny bundle offers.
MLB.TV streams every regular-season game across all of MLB, including Yankees games. Note, however, that blackouts will keep you from truly unlimited access.
You won't be able to watch any nationally televised games (including all the playoffs and World Series games), for example, or any games played by teams in your local market. In other words, if a game is on TV in your area — whether it's on ESPN or a local regional sports network like YES Network — then it'll be blacked out on MLB.TV. It's a great way to stream the Yankees if you live outside the New York area, but it's much less useful for local fans.
One way to avoid blackouts is to use a VPN. Visit our guide to how to change your IP address if that's your best option. And read our MLB.TV review for our hands-on experience using the service.
Most Popular Shows on YES Network
YES Network is basically the Yankees' channel, so expect to find all kinds of content about them. To give you a more comprehensive idea of YES Network's programming, here are some shows we recommend checking out:
"CenterStage"
"Yankeeography"
"YES We're Here"
"Yankees Magazine"
"Forbes SportsMoney"
More to Stream for Fans of YES Network
YES Network isn't the only sports channel you can watch without a cable subscription. We recommend NFL RedZone, which is exactly what it sounds like: This channel is entirely devoted to all things NFL. The channel is so friendly with skinny bundles that it offers free trials. Read our guide to how to watch NFL RedZone without cable for more information.
Then there's the MLB Network, your one-stop destination for all things baseball. You can catch games, interviews, exclusive stories, and more from the comfort of your home or wherever else you may be. Its commentary is unparalleled, and so is its behind-the-scenes access. Plus, you can watch MLB Network without cable.