Calling all sports fans! ESPN's new streaming service, ESPN Plus, is better than ever. Billed as the "premier digital destination" for all things sports, ESPN Plus allows you to stream live MLB, NBA, and NHL games. It also features loads of soccer, boxing and combat sports (UFC), golf, tennis, college sports, and more. With well over 12 million paid subscribers, ESPN Plus has found a cozy home in a crowded market. But what about the deals? If you're looking for ESPN Plus deals, discounts, and savings, you've come to the right place.
Our experts have done all the research for you. We've scoured the web, looking for the best ways to save on ESPN Plus. We found a handful of deals, and, as the service continues to grow, ESPN Plus likely will offer even more ways to save money. Before we jump into specific discounts, let's look at how much ESPN Plus costs if you don't catch a hot deal.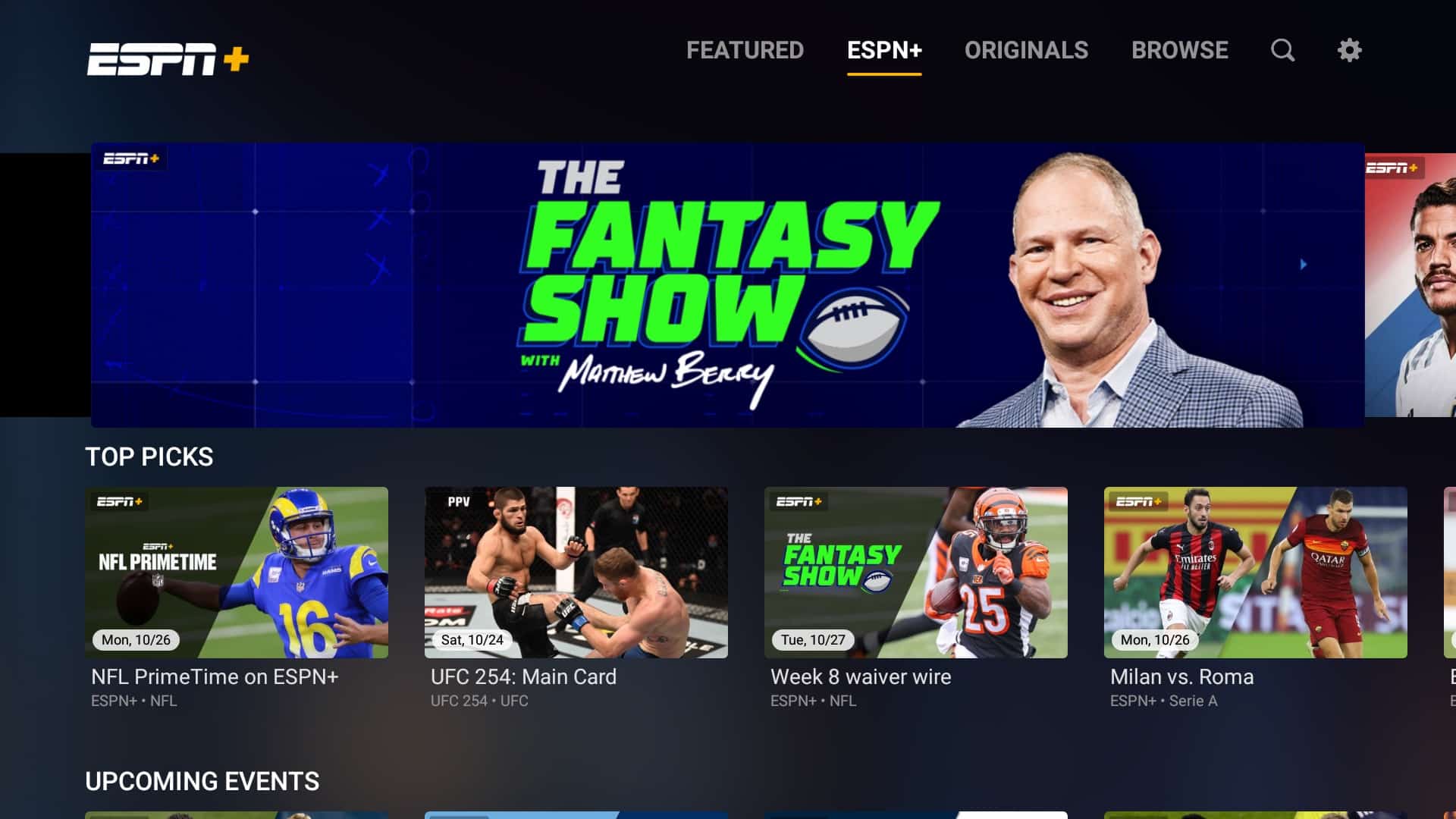 How Much Does ESPN Plus Cost?
Even without a deal, ESPN Plus customers enjoy unlimited streaming of live sports for only $6.99 per month. That will fit nicely within the budget of most sports fans. If you've been shopping around for streaming services, $6.99 may sound refreshingly affordable. Most monthly plans for this type of livestream programming cost between $7 and $15 per month. ESPN Plus gets even cheaper with the deals we highlight below, so let's have a look.
What Are the ESPN+ Deals?
It's always nice to save a buck or two. Thankfully, we found a handful of ways to save on ESPN Plus. Here are the best ongoing ESPN Plus deals, in no particular order:
Purchase an ESPN Plus annual plan. ESPN Plus costs $6.99 per month, but you can get an annual plan for only $69.99, which is a $14 savings each year.
Order a Pay-Per-View (PPV) event. The streaming service offers a healthy discount when purchased with a PPV event. For instance, viewers who purchase a major UFC fight on PPV can often score an ESPN Plus annual subscription for more than half off.
Bundle ESPN Plus with other streaming services. Disney owns Hulu, ESPN Plus, and Disney Plus, and it offers all three services for only $13.99 per month. This works out to a $7 monthly savings, which takes a nice chunk out of the price of Hulu and Disney Plus subscriptions. Not bad.
Many people wonder about an ESPN Plus free trial. Unfortunately, that deal is no longer available. You'll have to pay for at least a month to try the service, but customers can cancel the service at any time.
Look out for future ESPN Plus deals, such as student discounts, military discounts, and senior discounts.
What Are ESPN+ Black Friday and Cyber Monday Deals?
Many livestreaming sports services, including ESPN Plus, treat holiday shoppers to Black Friday and Cyber Monday deals. We're not sure what the deals will be, since most services keep their discounts secret until after Thanksgiving. It's safe to assume ESPN Plus will roll out holiday deals, though, especially on Cyber Monday, when digital doorbuster savings are expected by sports-hungry consumers.
Look for percentage-off savings and dollar-off discounts. But shop early on Black Friday or Cyber Monday to find the best ESPN Plus deals, because companies often list super-hot savings for a limited time on those days.
What Are ESPN Plus Discount Codes and Coupons?
If you want ESPN Plus for cheap, look for ongoing promo codes or discount codes. Like any new service, ESPN Plus may look to entice new customers with low-priced offers. A monthly subscription is already reasonably priced, but why not save a buck where you can? If you don't do it for the savings, then do it for the thrill of the hunt.
How to Stay Up to Date on ESPN Plus Deals?
You're looking for the lowest price on ESPN Plus, and you deserve to have all the deals laid out in one easy-to-find place. With that in mind, we will continue to update this guide as ESPN releases new deals and discounts for its livestreaming sports service. If you want to stay in the loop on the best ways to save, circle back here from time to time. We also recommend bookmarking this page so you can find it in a jiffy.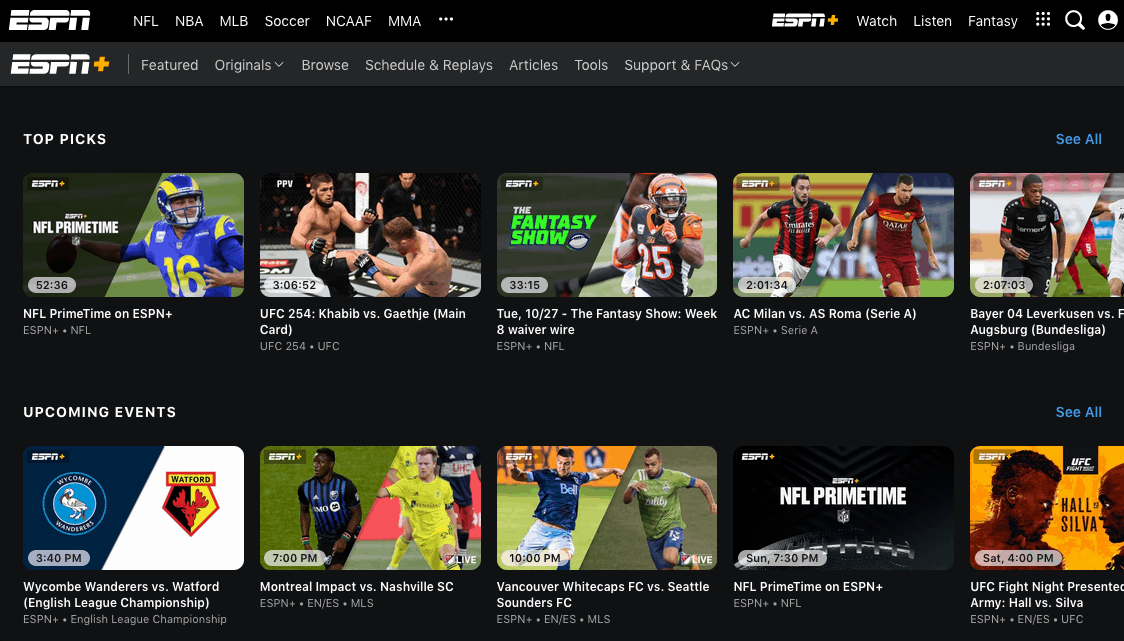 How to Save Money on ESPN Plus Today
Do you want a great discount on ESPN Plus today? ESPN Plus offers one-time special offers and promotions, but those are easily missed. It's nice to know the service also offers savings throughout the year, no matter the season or sale cycle. We're delighted to provide our readers the latest information on ways to cut the cord and save money, and we hope this guide has served you well. If you're looking for nonstop, action-packed sports programming, then your ESPN Plus deal is waiting to be claimed. While you're waiting for your moment to pounce, get hyped up for the service by reading our ESPN Plus review — once you get your own subscription, we think you'll see why we liked the service so much.