HBO NOW is a pretty cool app – it gives you all of HBO's great offerings on the go, via your iPhone or iPad. It's not for everyone, though! If you're ready to part ways with HBO NOW, we're here to help. The process is far from intuitive, but our step-by-step guide makes it easy.
Step 1: Open the App Store
It would probably make more sense to have the cancellation feature located in the app, but HBO NOW is more interested in keeping your money than it is in making sense. To cancel your subscription, you'll have to close the HBO NOW app and head over the App Store instead.
Step 2: Scroll Way Down and Click on Your Apple ID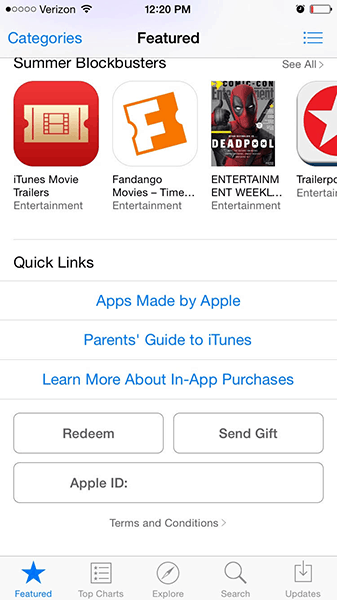 When the App Store opens to the main page, just scroll all the way to the bottom. You should see a big button with your Apple ID on it. Press it!
Step 3: Select "View Apple ID"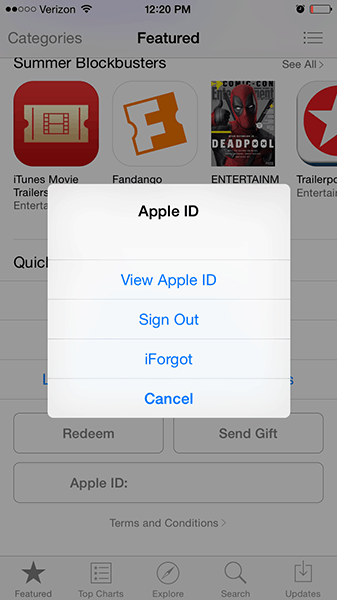 A pop-up menu will appear. Just click "View Apple ID" to get to your Apple ID page.
Step 4: Time to Manage Your Subscriptions!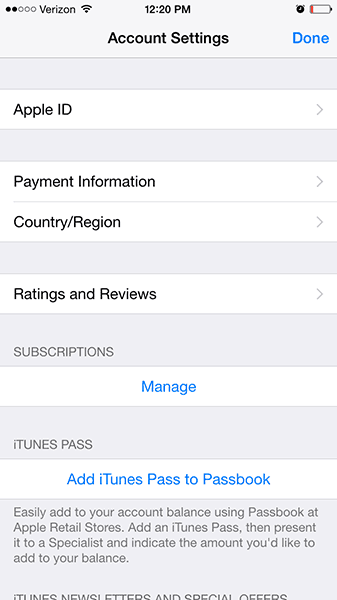 On your Apple ID page, you should see a heading called "Subscriptions" and a button that says "Manage." We're getting close now! Click on "Manage."
Step 5: Shut It Down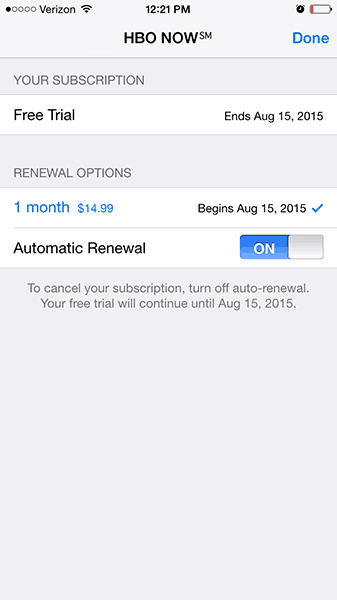 Select HBO NOW to move on to the page you see above (if HBO NOW is your only subscription, you'll get sent straight to this page). We're finally here. See the "Automatic Renewal" slider? That's the the reason you get billed every month. Just slide it over to turn it off.
And that's it! You're done. You'll have access to HBO NOW until the end of your billing period (or, in our case, until the end of the free trial). Your screen should now look like this: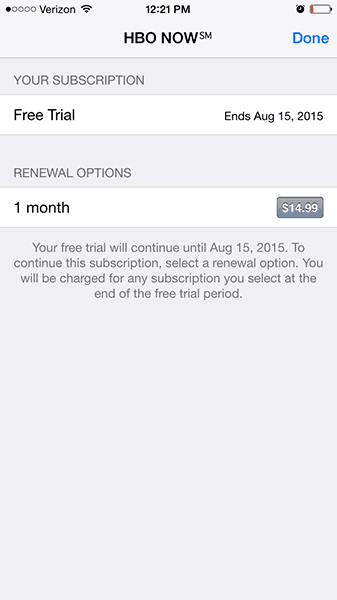 Go ahead and enjoy HBO NOW until the end of the month. You can safely delete the app at any point now – you're fully unsubscribed.