Google's excellent cable alternative
We're big fans of YouTube TV (just look at our YouTube TV review), but we also know that it's not for everyone. If you have YouTube TV and are thinking about canceling, we can help! Below, we'll lay out everything that you need to know about how to cancel YouTube TV.
How to Cancel YouTube TV: A Step-by-Step Guide
Step 1: Log in to YouTube TV's Web App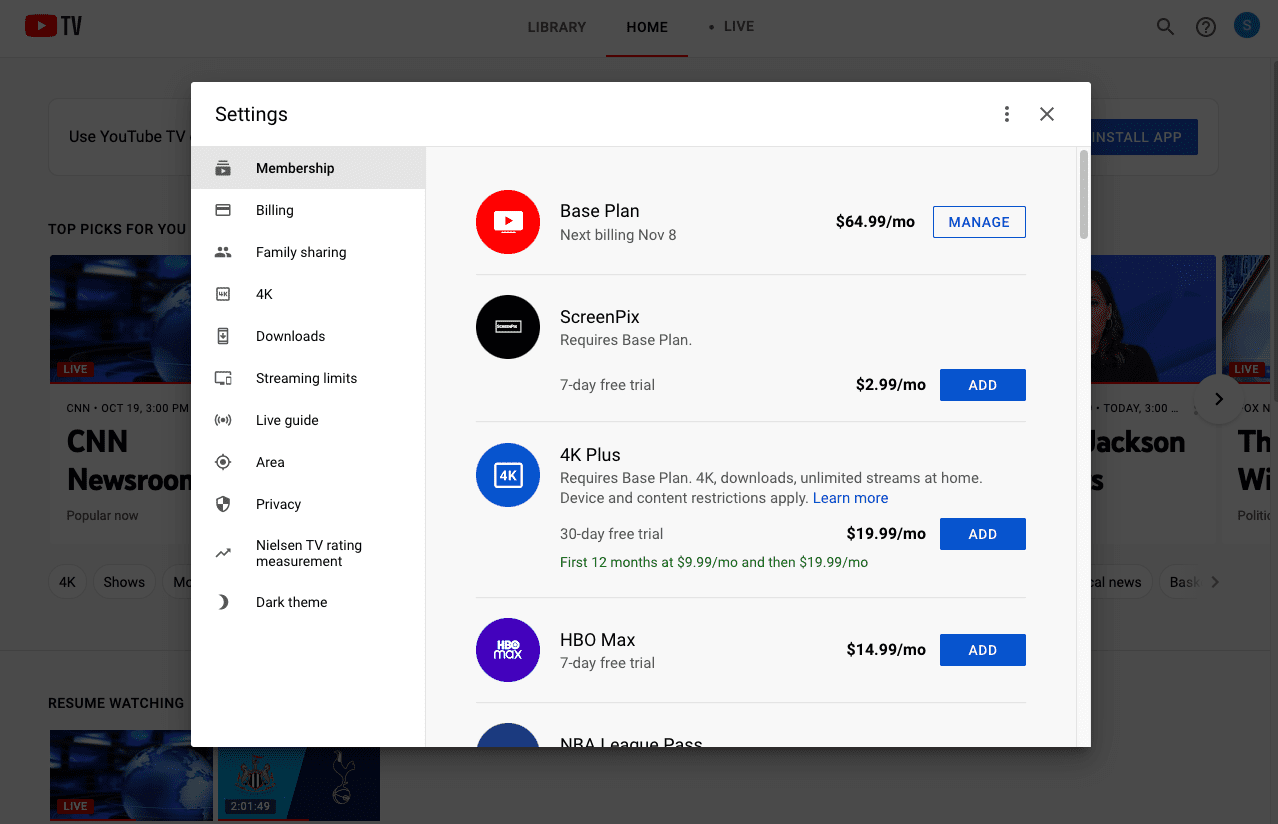 As with most streaming services, our best bet for an easy cancellation is to use a web browser (rather than an app).
Head to YouTube TV's website in your browser (I recommend using a desktop or laptop computer).
Step 2: Open the Settings Menu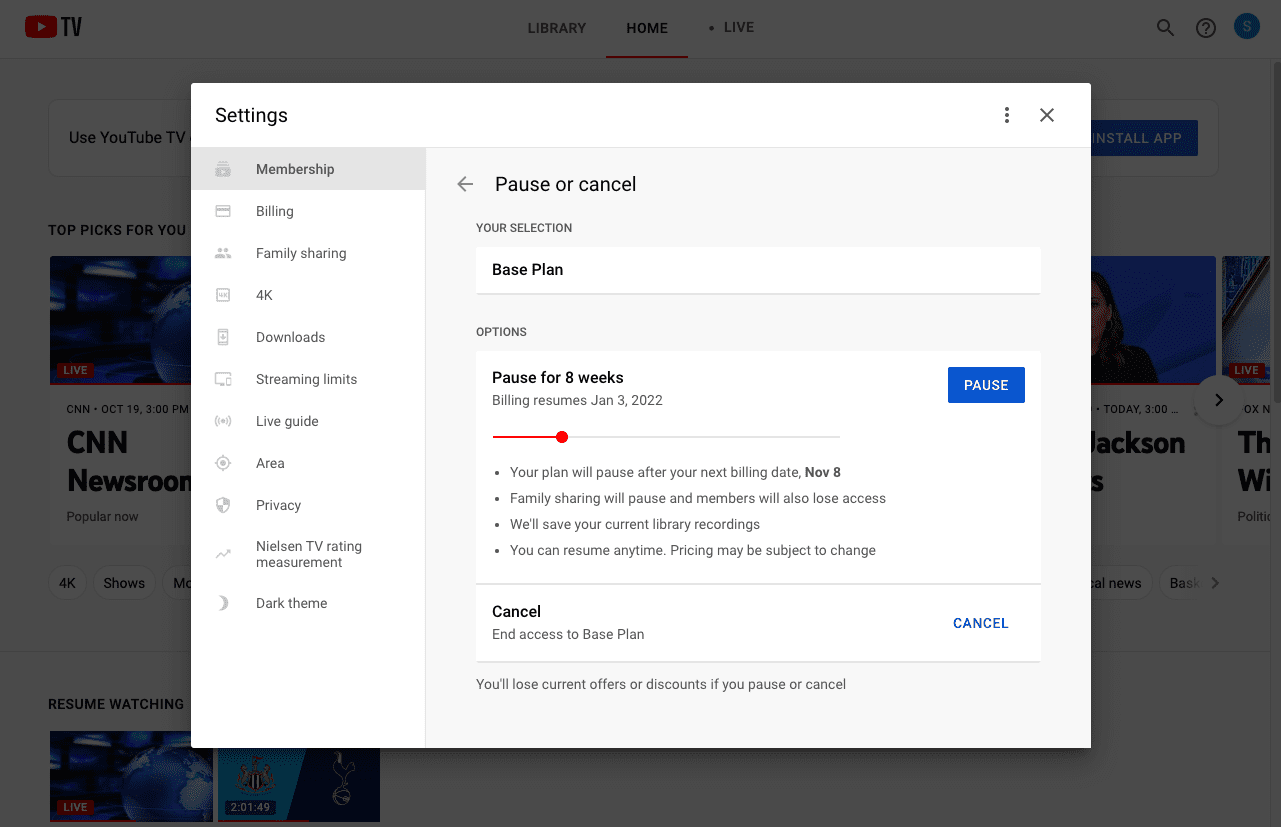 See the little gear icon in the upper right-hand corner of the YouTube TV web app? Go ahead and click that.
Step 3: Navigate to "MEMBERSHIP" and Click on "MANAGE" for the Relevant Plan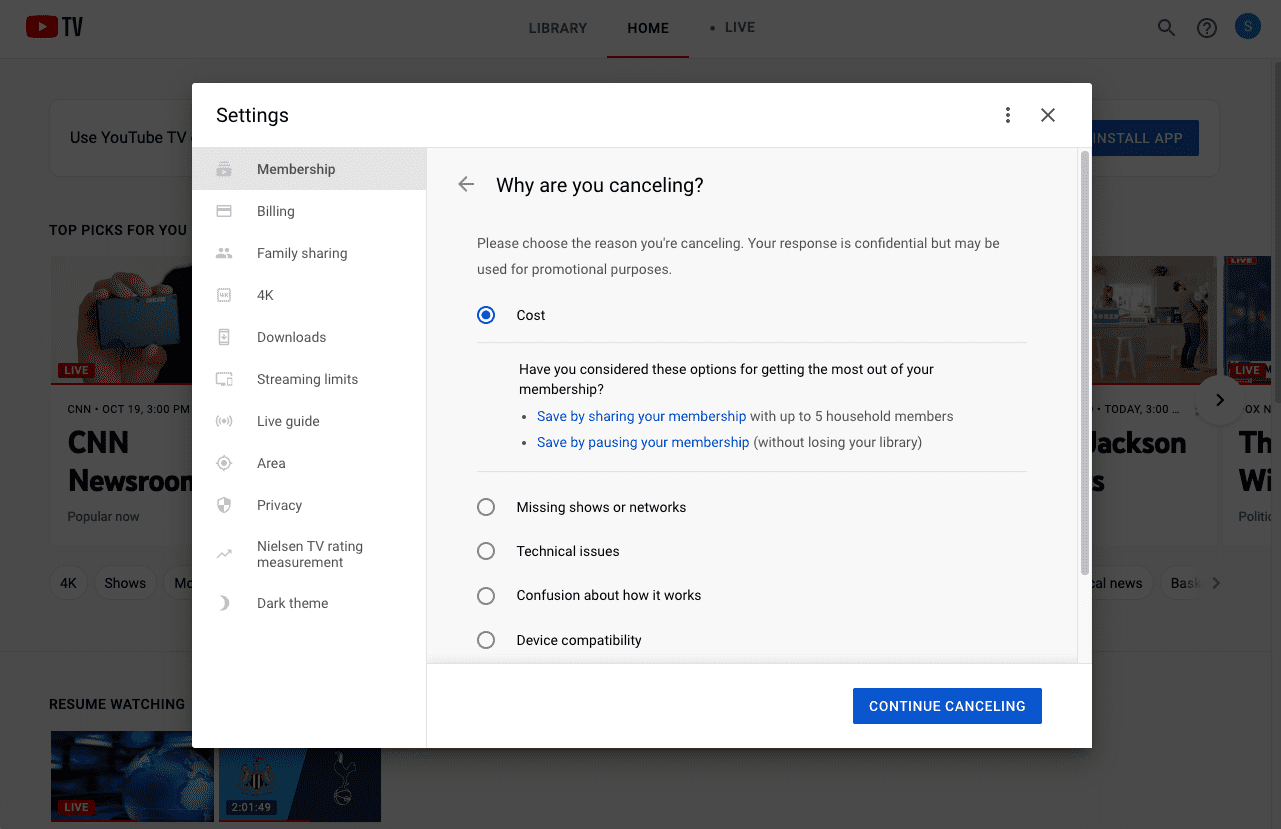 The first tab in the Settings menu is the Membership screen. Here, you should see the major YouTube TV subscription options laid out with buttons next to them. If you are currently subscribed to an option, the button next to it will say "MANAGE" (for options that you don't have yet, it will say "ADD").
You're trying to cancel, so click "MANAGE."
Step 4: Click "CANCEL"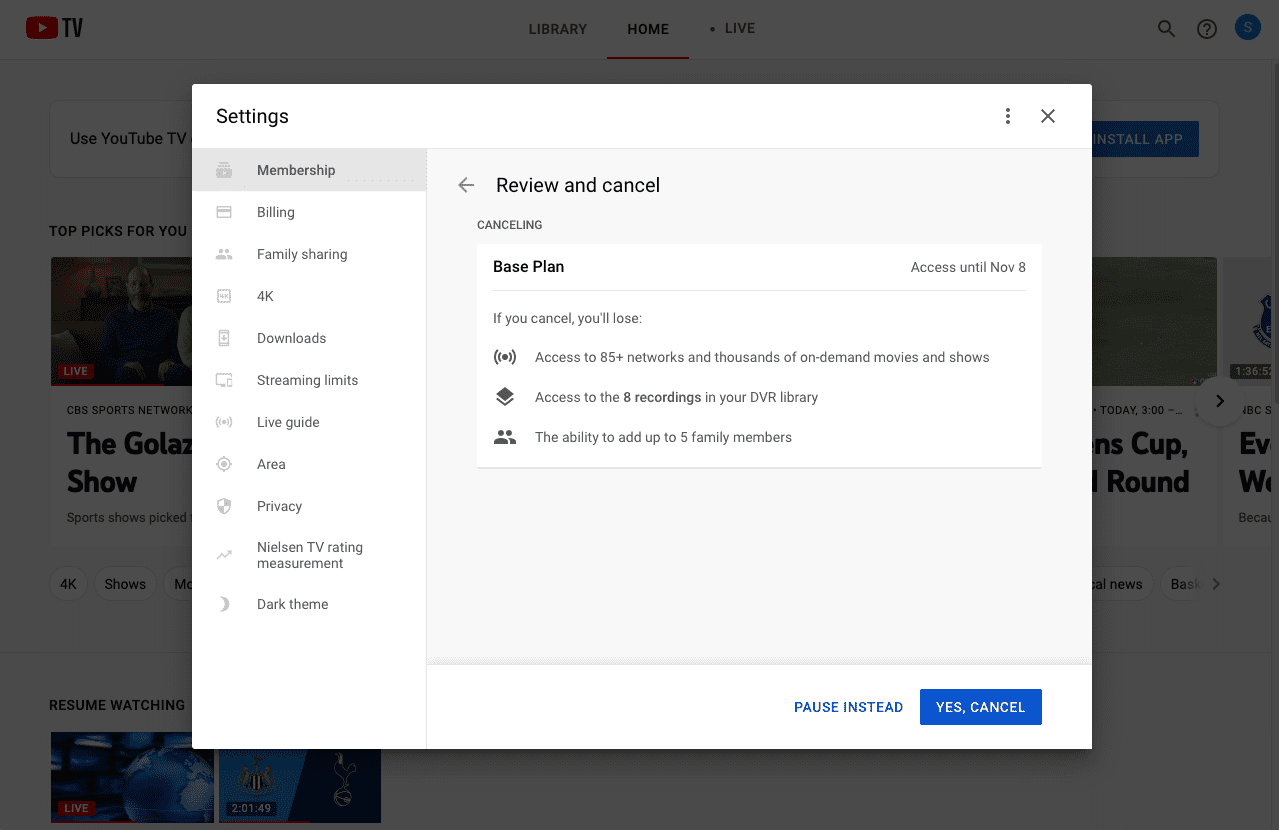 On the subscription management page, you'll see two options: "PAUSE" and "CANCEL." You want to "CANCEL," so go ahead and click that.
Of course, you're welcome to pause your subscription instead of canceling. With a "pause," some of your settings and recordings will be saved for your eventual return. But recordings expire after a while anyway, so the upside here is pretty limited. In most cases, you'll be fine just canceling.
Step 5: Confirm, Confirm, Confirm
YouTube TV will pitifully beg you to stay, but stand firm by choosing "CONTINUE CANCELING" and then "YES, CANCEL" on the subsequent screens.
Step 6: Check Your Account and Repeat as Necessary
If you've made it here, you should have successfully cancelled your subscription. But let's take one last look at your membership to check. Head back to the Settings menu and the Membership tab, and check out your subscriptions. If you click "MANAGE" next to the one you just cancelled, you should see that it is already cancelled (you can use this screen to start it up again, if you so choose).
You should also check to see if you have any add-on subscriptions that are still active.