Cinephiles who love vintage films can be hard to please and may not always choose a film that's a huge crowd-pleaser. Don't get us wrong; we have great respect for the classics, but sometimes we're itching for something more relatable and nostalgic. So for your next vintage movie night, why not stream a flick from the '90s?
For anyone objecting, hear us out: Anything produced prior to 1999 is now considered vintage. We know, we know – it hurts us too, but we're here to offer a silver lining. While the end of the 20th century may not be considered a golden age for film, it was an era that heavily impacted pop culture and helped make the industry what it is today.
That said, get ready for showtime! Here are some '90s films you can watch for your next movie night with your partner.
'10 Things I Hate About You' (1999)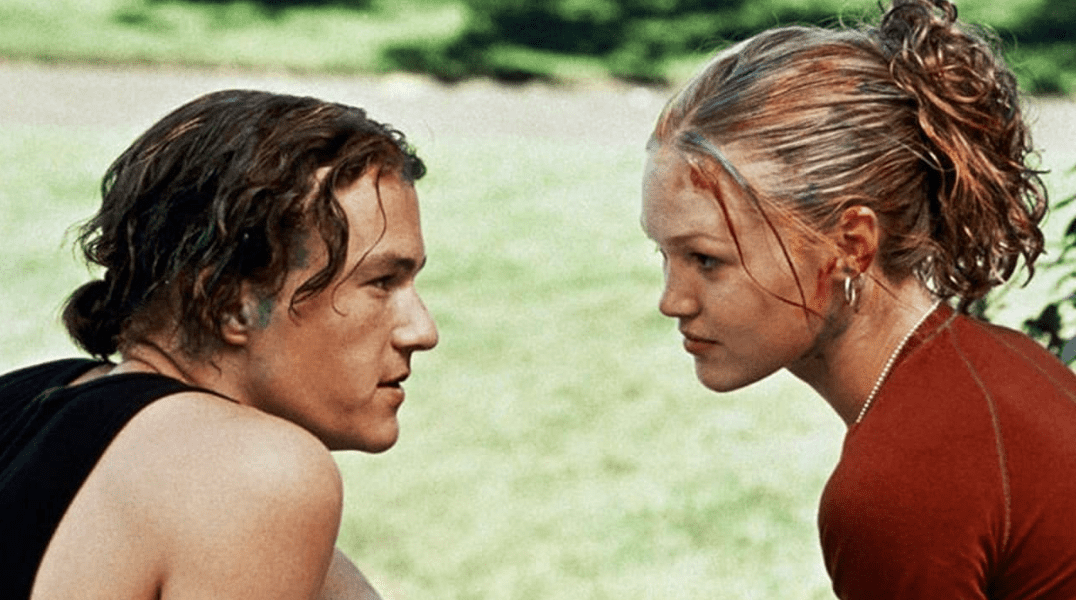 Whether or not you're a fan of romantic comedies, "10 Things I Hate About You" is a crowd-pleaser for a multitude of reasons – and you can stream it on Hulu and Disney Plus!
After Cameron James (played by Joseph Gordon-Levitt) falls in love with high school queen bee Bianca Stratford (played by Larisa Oleynik) and asks her out, he and Bianca team up to fulfill her father's rule: Bianca can only date when her older, anti-social sister Kat (played by Julia Stiles) gets a date as well. Cameron works out a deal with bad boy Patrick Verona (played by Heath Ledger) to pursue Kat, and, in true '90s teen romance, hijinks and drama ensue.
'American Pie' (1999)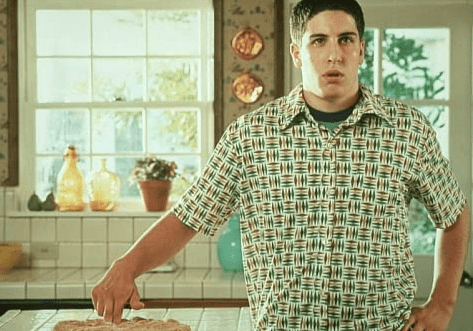 Full of familiar faces and unforgettable quotes, it's easy to see why "American Pie" was such a hilarious and raunchy hit.
The story follows four high school friends: Jim (played by Jason Biggs), Kevin (played by Thomas Ian Nicholas), Finch (played by Eddie Kaye Thomas), and Oz (played by Chris Klein), who make a pact to lose their virginity by prom night. But they soon discover that some things are easier said than done.
Want to make it a marathon? Hulu has the rest of the "American Pie" franchise available to watch!
'Fight Club' (1999)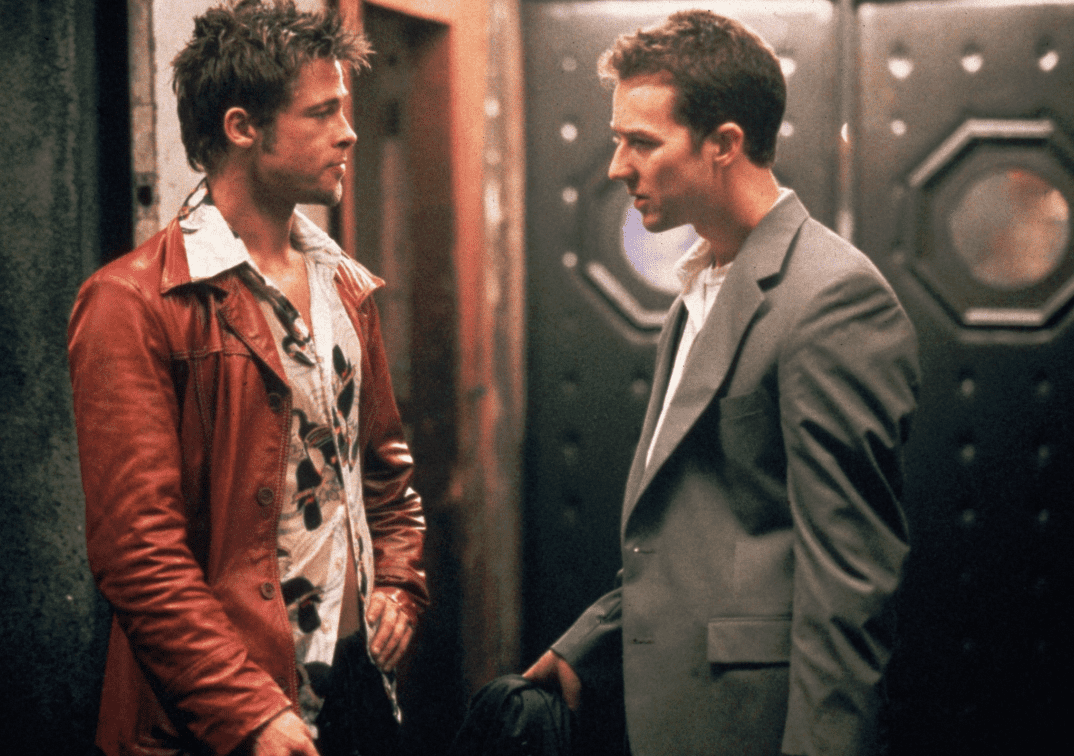 We're breaking rule number one by talking about it, but we couldn't make this list in good conscience if "Fight Club" wasn't on the roster.
After meeting a mysterious soap salesman named Tyler Durden (played by Brad Pitt), the Narrator (played by Edward Norton), who suffers from insomnia and depression, joins Tyler and an underground club of men with strict rules and a penchant for fighting and rebelling. The Narrator soon finds that his mundane, cookie-cutter lifestyle is falling apart at the seams – along with his sanity.
Based on Chuck Palahniuk's famous novel of the same title, the movie stays incredibly close to the book except for five key changes, which Palahniuk agreed with. Whether it's your first or 100th time watching "Fight Club," you can stream it on Hulu and Amazon Prime.
'He Got Game' (1998)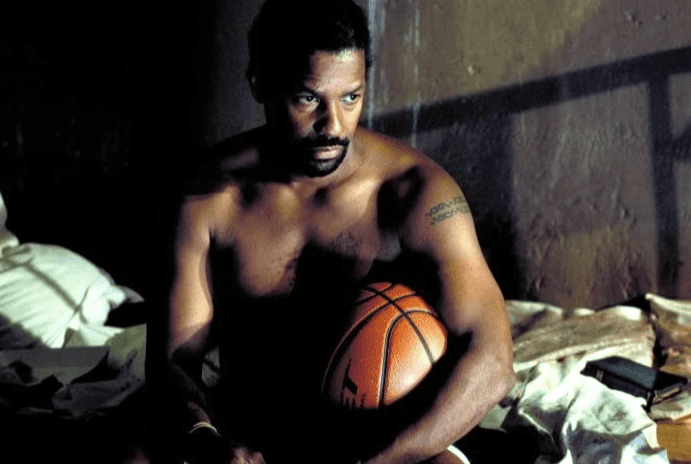 "He Got Game" follows Jake Shuttlesworth (played by Denzel Washington) — who's imprisoned for killing his wife — and his son Jesus Shuttlesworth (played by Ray Allen), the most sought-after basketball prospect in the country. While being released on parole for a week by the state's governor, Jake must convince Jesus to choose to play for the governor's alma mater in exchange for a reduced sentence.
Combining sports and drama, "He Got Game" explores father-son relationships as well as the pursuit of glory. It's available to stream on Hulu.
'The Mask of Zorro' (1998)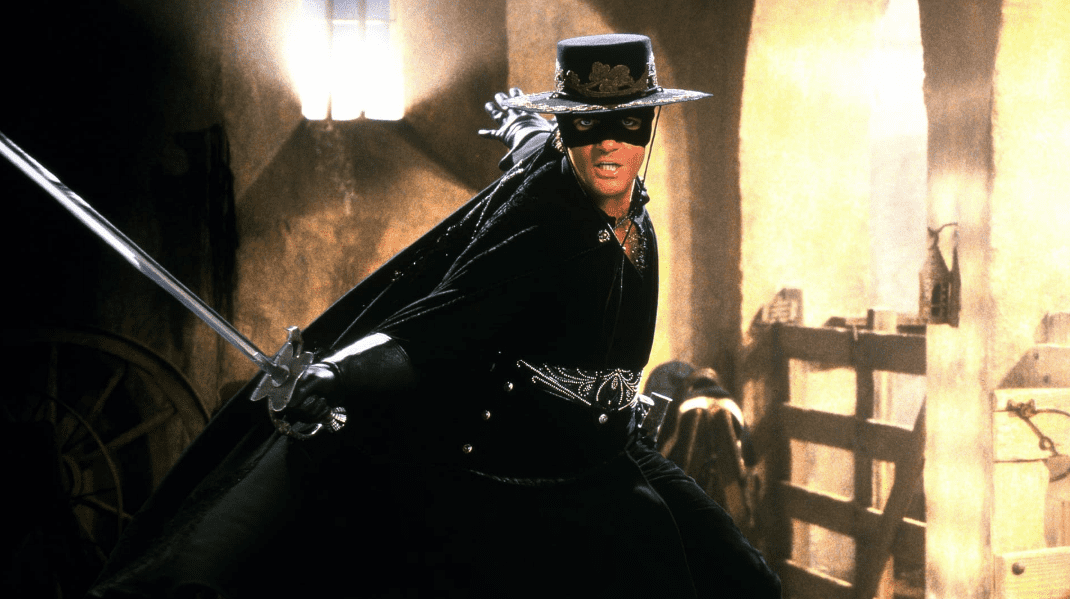 We all recognize Zorro by his heroic image, so if you haven't seen his swashbuckling origin story, "The Mask of Zorro" yet, now is the time to add it to your Hulu watchlist!
After 20 years of imprisonment, Zorro, aka Don Diego de la Vega (played by Anthony Hopkins), escapes prison after learning of the return of his old nemesis, the corrupt governor Don Rafael Montero (played by Stuart Wilson). Montero, who killed Don Diego's wife, has also kidnapped his daughter Elena (played by Catherine Zeta-Jones). Determined to seek revenge and put an end to Montero's corruption, Don Diego enlists the help of an aimless drunk, Alejandro Murrieta (played by Antonio Banderas), and trains him to be his successor.
'Nell' (1994)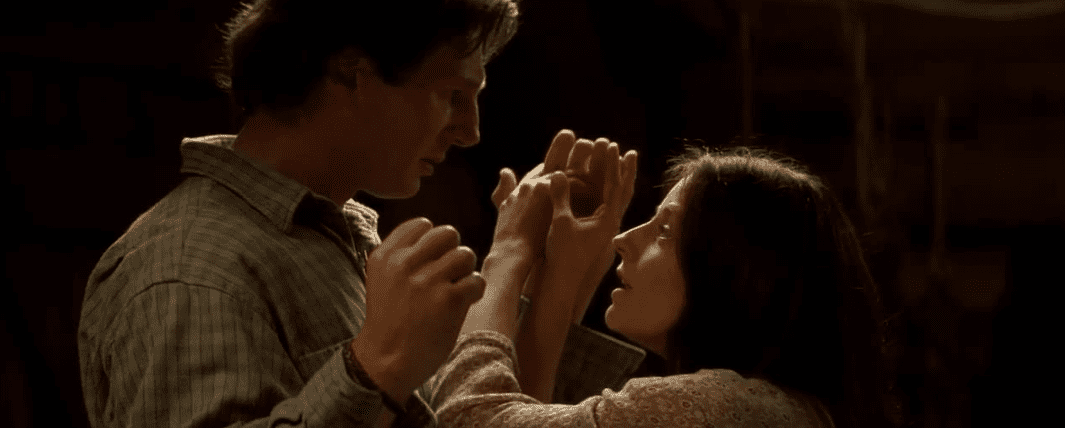 Based on "Idioglossia," a play by Mark Handley, "Nell" is a compelling story about the importance and universality of human connection and communication.
Available on Hulu, "Nell" hones in on the titular character (played by Jodie Foster), an isolated wild child who lives in a remote mountain cabin with her mother. After her mother dies of an undiagnosed stroke, Nell is found by Dr. Jerome Lovell (played by Liam Neeson), who is fascinated by her unique, self-created language. Curious about Nell, Lovell and Dr. Paula Olsen (played by Natasha Richardson) try to help her by slowly introducing her to the outside world.
'True Lies' (1994)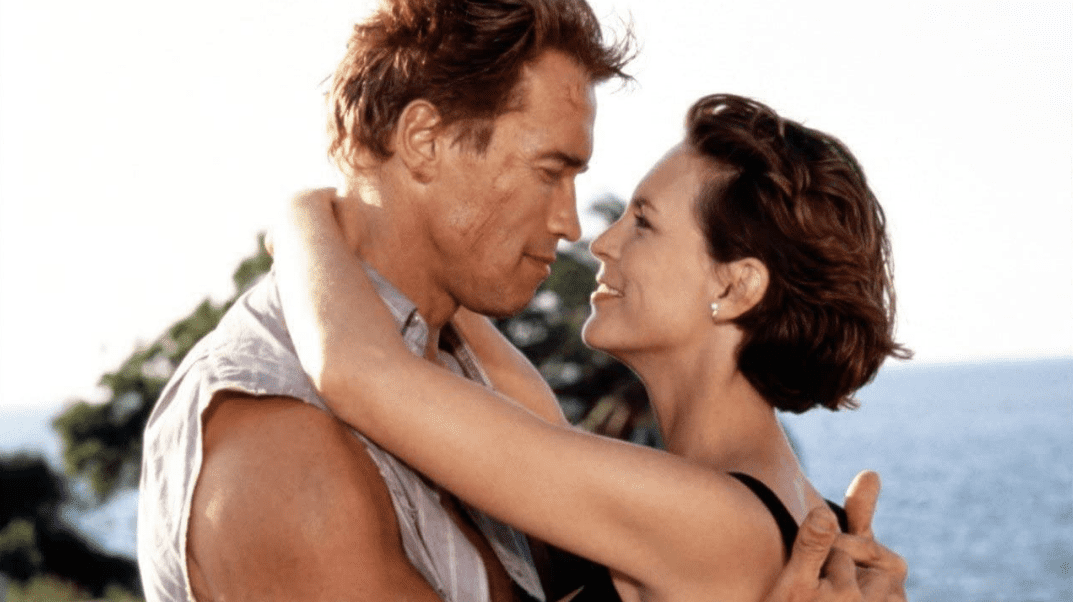 Searching for a fun, campy '90s action movie with Arnold Schwarzenegger in his prime? "True Lies," available on Hulu, certainly fits the bill.
Posing as a boring salesman to his family, Harry Tasker (played by Arnold Schwarzenegger) is secretly a spy tasked with tracking down Salim Abu Aziz (played by Art Malik), who is in possession of nuclear missiles. Harry's mission faces complications when he learns that his wife Helen (played by Jamie Lee Curtis) is considering an affair with a used car salesman who (ironically) claims that he is a spy. After Harry and Helen are captured by Aziz, Harry realizes that his mission is now two-fold: to save the world and his marriage.
'The Fisher King' (1991)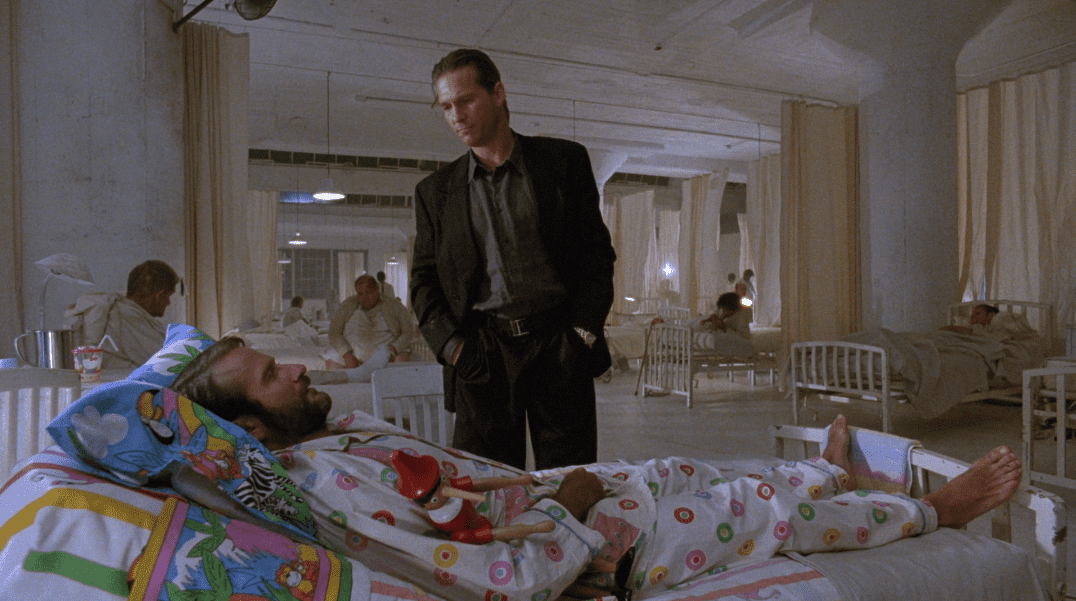 Press play on "The Fisher King" on Hulu or Max and enjoy what Roger Ebert described as "a modern-day Grail Quest that fused New York romantic comedy with timeless fantasy."
After narcissistic shock jock Jack Lucas (played by Jeff Bridges) inadvertently provokes a caller into killing a group of bar patrons, Lucas turns to alcohol to quell his guilt. Just as he's about to hit rock bottom, he meets Parry (played by Robin Williams), whose wife was killed by the man that Lucas provoked. Scarred by the loss of his wife, Parry has become homeless and now spends his time seeking the Holy Grail. Feeling responsible for his condition, Lucas promises Parry to help him on his quest.
'Hook' (1991)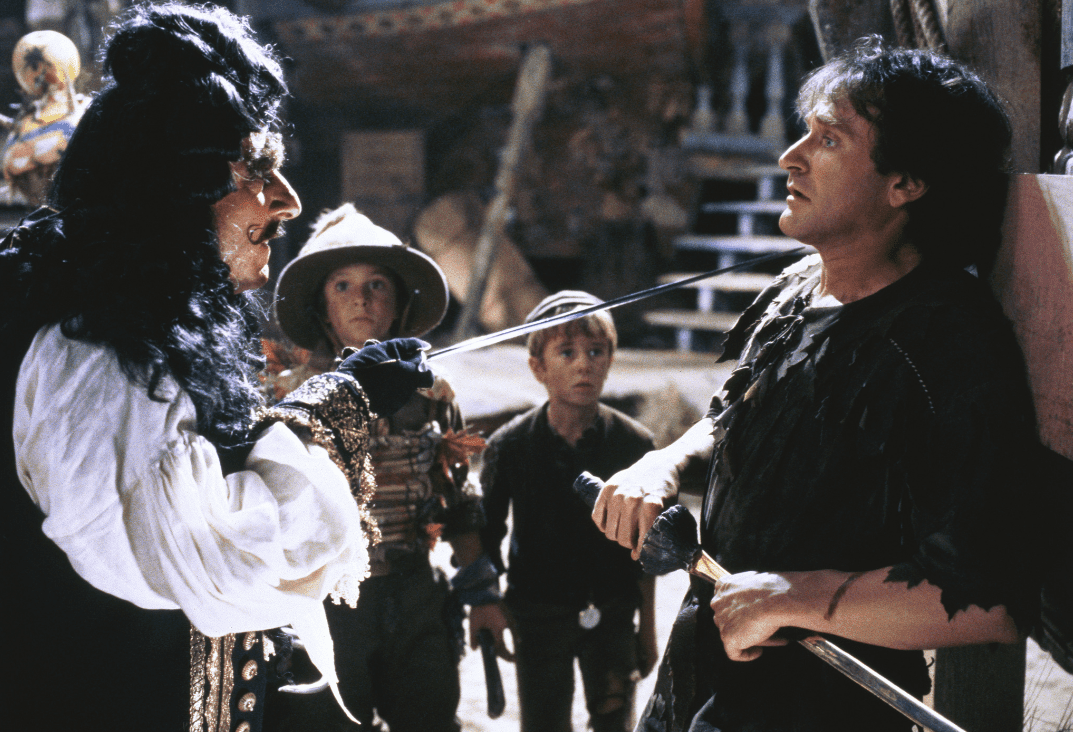 A continuation of the popular children's fairytale, "Hook" is an enchanting film that'll transport you to a state of whimsy and adventure.
After the young children of Peter Banning (played by Robin Williams) are abducted by his old nemesis, Captain Hook (played by Dustin Hoffman), the middle-aged lawyer returns to Neverland – a magical place he called home when he was known as Peter Pan. Upon his return, he is reunited with Tinker Bell (played by Julia Roberts) and the Lost Boys, who are feeling scorned and betrayed by Peter's choice to leave and grow up.
If you're itching to see a classic movie directed by Steven Spielberg, you'll want to stream "Hook" on Hulu.