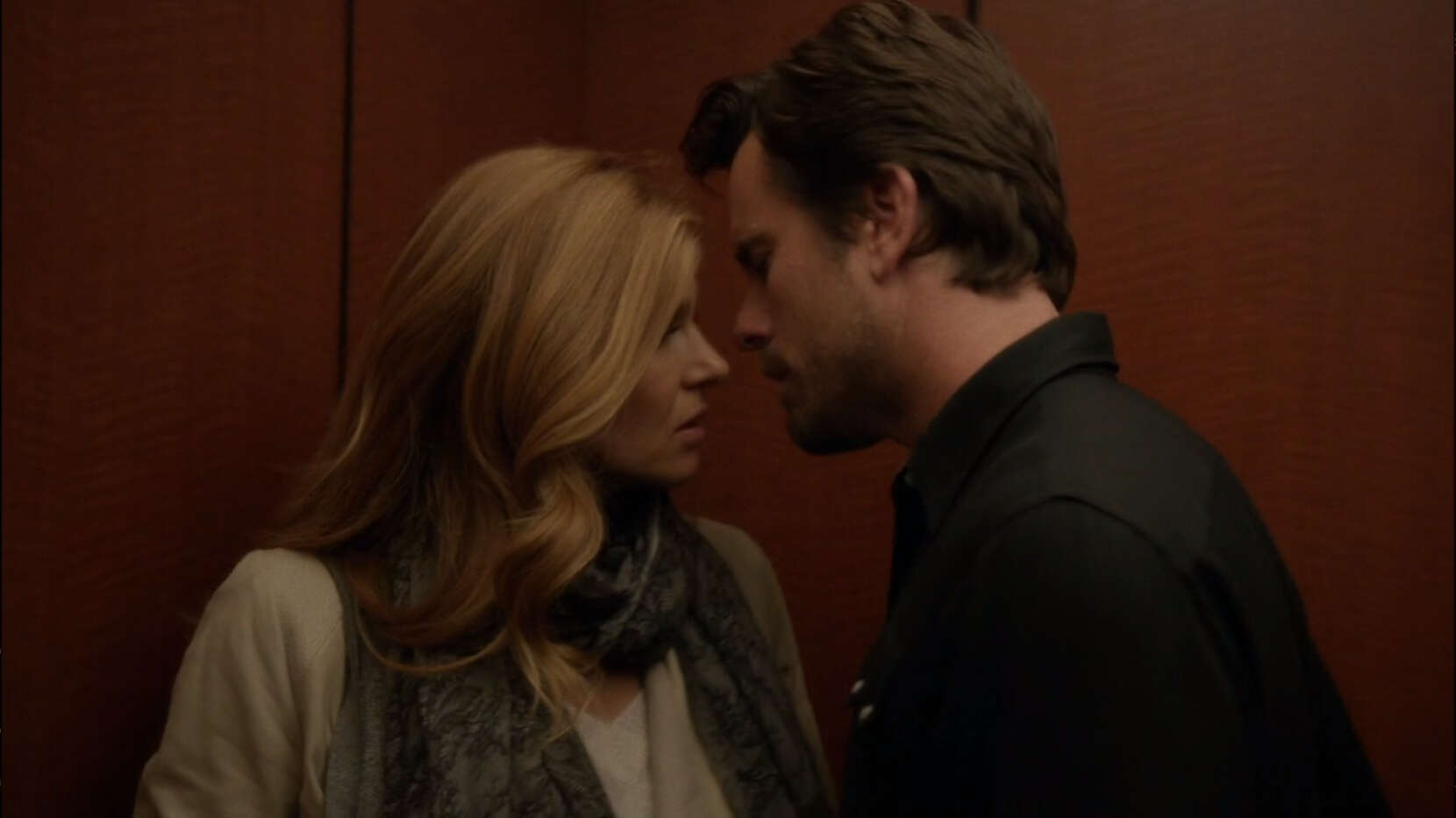 Let's set the scene: You and another person step into an elevator. You each press the button for your desired floor. The doors close. Then what? In most cases, you probably stare awkwardly at the ceiling or watch the floor numbers tick by. But if you're a character on a TV show, well, that elevator ride might culminate in a hot and steamy makeout session or the romantic kiss viewers have been waiting for.
Whether juicy or heart-melting, here are the six best elevator makeout scenes from our favorite television shows. (With all due respect to "Grey's Anatomy," whose approximately 632,574,910,328 elevator kisses did not make this list.)
Jess and Nick — 'New Girl' (2011 to 2018)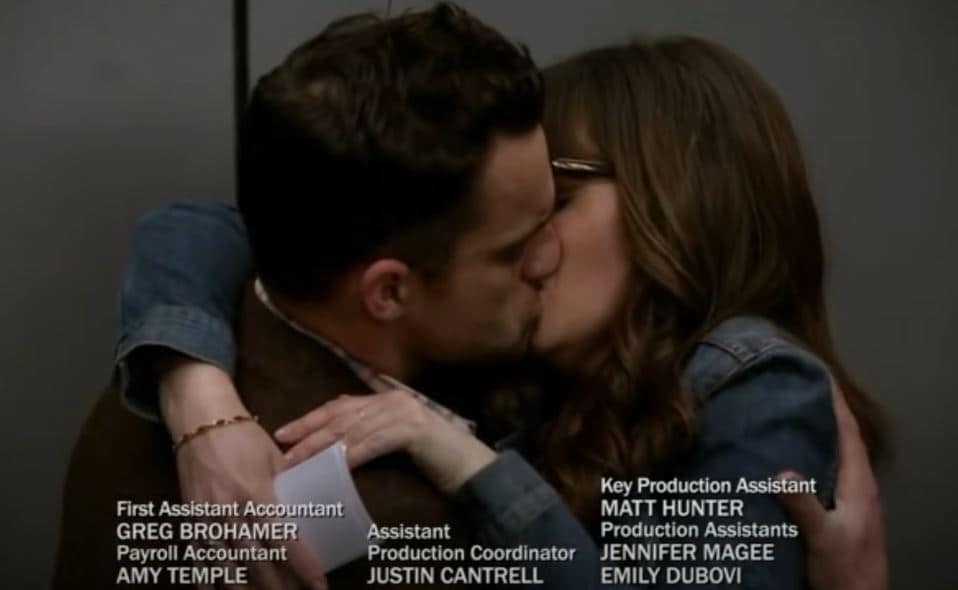 Jess (Zooey Deschanel) and Nick (Jake Johnson) had chemistry pretty much as soon as she moved into the loft, but the "New Girl" roommates didn't share their first kiss until halfway through Season 2. While that moment was pretty epic, it was topped by Jess and Nick's unexpected elevator makeout in the Season 6 finale.
Having split up some time before but clearly still wrestling with feelings for one another, the pair race to see each other before Jess moves to Portland. Hijinks ensue, because of course they do (it is "New Girl," after all), but as the credits roll, they finally end up in the elevator together. The doors close…and then reopen to show Jess and Nick engaging in the passionate kiss we were all waiting for. With Lorde's "Green Light" soundtracking the moment, it was ::chef's kiss::.
Rayna and Deacon — 'Nashville' (2012 to 2018)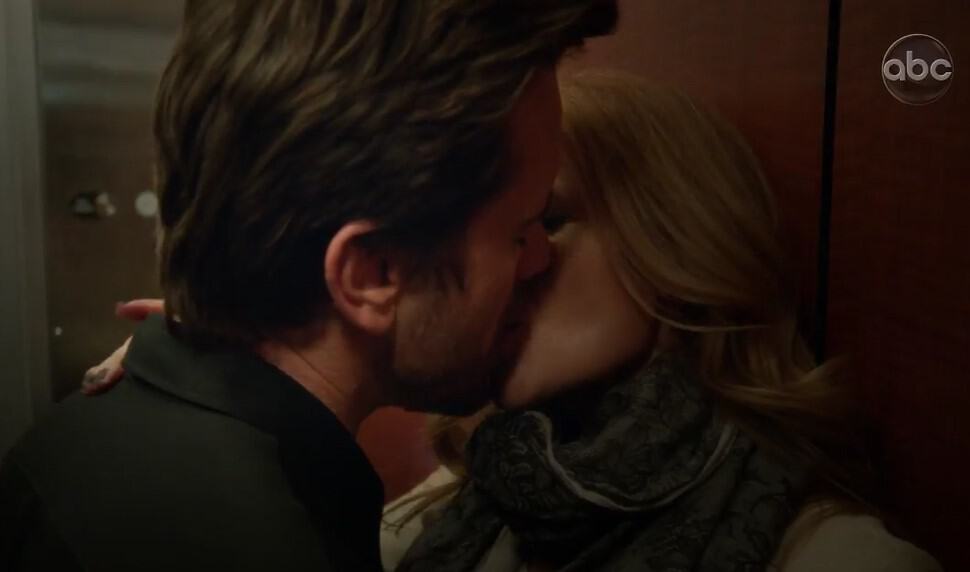 In Season 1 of "Nashville," exes Rayna (Connie Britton) and Deacon (Charles Esten) hitting the road together for a music tour sounded like a recipe for disaster. Unless, of course, you were rooting for them to rekindle their long-ago romance — and who wasn't?
Throughout this particular episode, Rayna and Deacon have a series of awkward elevator rides together. Deacon gives her the silent treatment on two of these run-ins, and he's not willing to talk on the third one either. "What in the hell are you doing on this tour?" Rayna finally asks. Deacon answers by laying his lips on hers and telling her, "I'm done talkin'." You don't have to tell us twice!
Maggie and Gary — 'A Million Little Things' (2018 to 2023)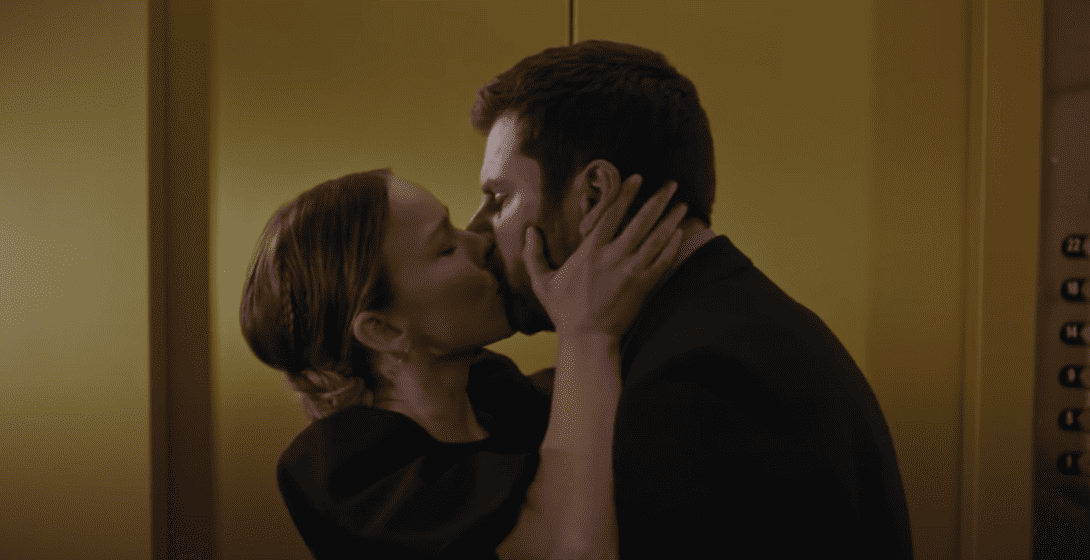 Elevators played a pretty big role in "A Million Little Things." Getting stuck in one is how the initial friend group came to be in the first place. But they were also a thing with Maggie (Allison Miller) and Gary (James Roday Rodriguez), and never more so than during Maggie's birthday party in the penultimate season.
Though her current boyfriend Cam (Ryan Hansen) is the one throwing this bash, Maggie finds herself her emotions are focused elsewhere. Meanwhile, Gary, feeling awkward due to his lingering feelings for her (and for a host of other reasons), attempts to sneak out of the party early. But hold that elevator! Maggie not only steps onboard, but she announces she's "showing up for the rest of my life." What does that mean, exactly? Well, Maggie shows Gary by pulling her true love in for a monumental kiss.
Serena and Dan — 'Gossip Girl' (2007 to 2012)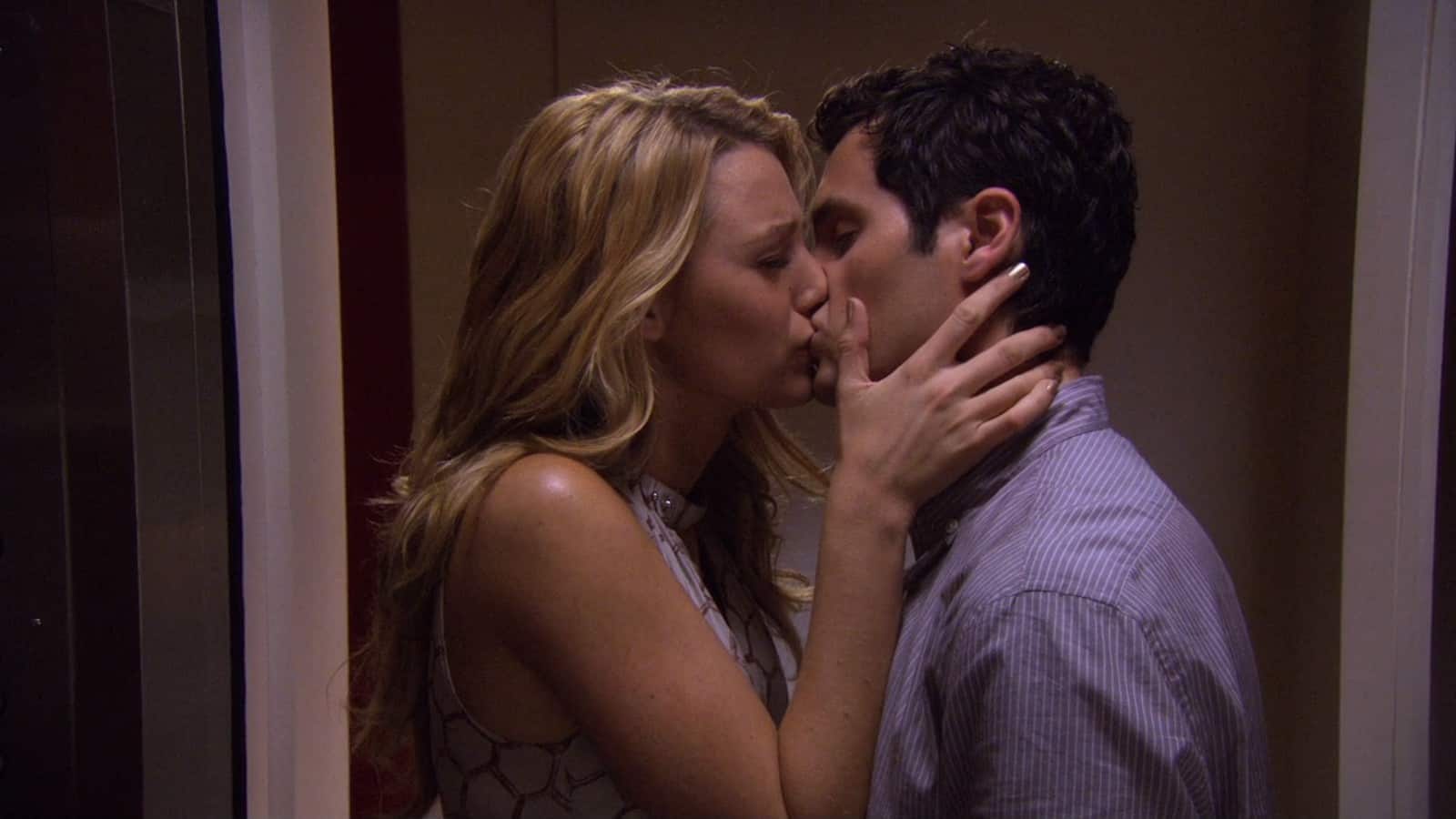 Not every elevator makeout leaves your heart full. Some shatter it into a million pieces. Such was the case in Season 2 of "Gossip Girl."
In an episode appropriately titled "The Dark Night," a blackout across Manhattan leaves a newly reunited Serena (Blake Lively) and Dan (Penn Badgley) stuck in an elevator. With nothing to do and nowhere to go, the on-again couple rehashes some of the issues in their relationship and uncovers some unsettling truths. Rather than building to a romantic display of affection, the power returns as they come to a heartbreaking realization. "When I step out of here, it's over," Serena says. Dan replies, "I think it was already." Their goodbye is sealed with a farewell kiss.
Blair and Dan — 'Gossip Girl' (2007 to 2012)

The aforementioned elevator ride on "Gossip Girl" took us to the lowest depths of our emotions, but another one in Season 5 took us — or at least Blair (Leighton Meester) and Dan — to the highest of highs.
One of the show's most unlikely (and controversial) pairings, the former enemies have trouble finding the right time to consummate their newfound relationship. When they do, it's hardly the fulfilling sex they expect. They both skirt around the awkward truth for a bit, but with the help of some liquid courage while in an elevator together, Blair and Dan eventually acknowledge to each other how lackluster their first time was. Blair then vows to prove, right there, right then, that she is, in fact, good at the naughty stuff. You can guess what happens next.
Carrie and Big — 'Sex and the City' (1998 to 2004)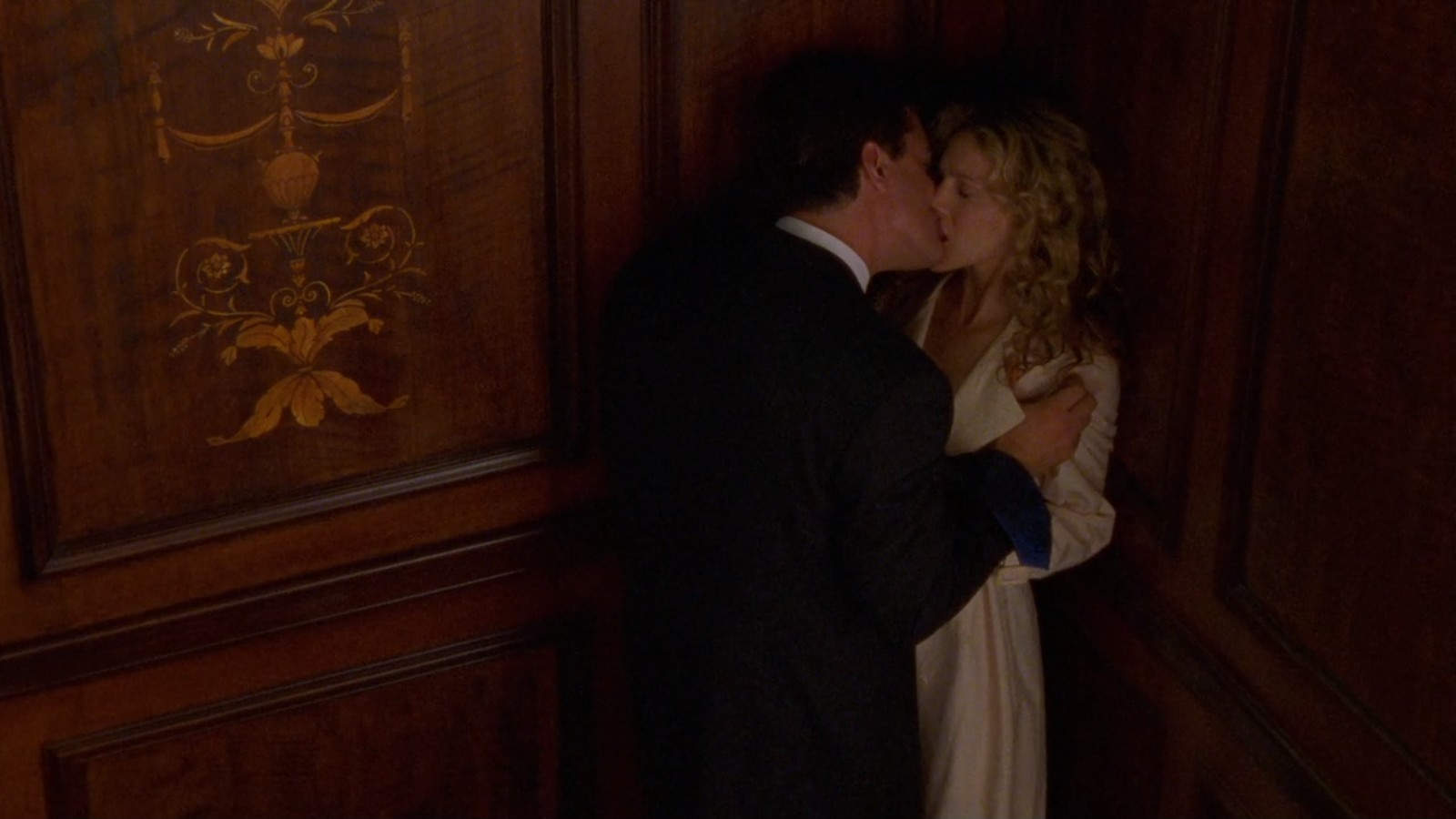 Even though Big (Chris Noth) is no longer with us, fans still debate whether he and Carrie (Sarah Jessica Parker) were a toxic pairing — especially now that Aidan (John Corbett) is back in the picture on "And Just Like That…" Indeed, one of Big and Carrie's most tense yet sexy "Sex and the City" moments occurred while Carrie and Aidan were dating.
Though he's married in Season 3 and Carrie has moved on, Big can't stop trying to get back into her life. She becomes increasingly frustrated with his advances, especially as he waffles on leaving his wife. Things initially seem to come to a head in a hotel bar, where Carrie admonishes Big for "the flirting and the jerking me around and the calling my boyfriend." She dashes off into an elevator, only for Big to follow her and kiss her twice as Carrie pushes him away. But you know what they say: Third time's the charm.