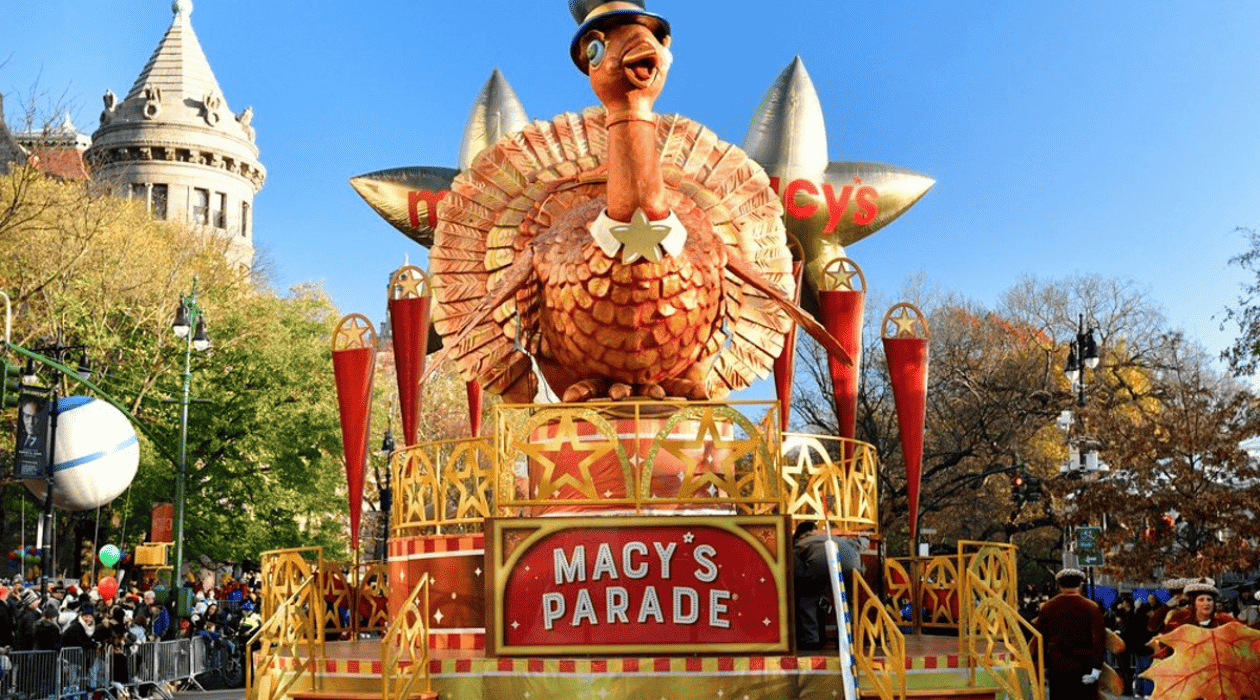 Thanksgiving is a time for gratitude, togetherness, tasty food, and, of course, indulging in some quality television. In our household, the TV is on all day long on Turkey Day, and it's not for football! My family kicks off the holiday with the "Macy's Thanksgiving Day Parade" on our screen, but trust me, there's so much more depth to Thanksgiving TV beyond the parade (or football, for those who enjoy it).
Many TV shows have captured the essence of Thanksgiving over the years, dedicating special episodes to the holiday. While the list may be extensive, I've done my best to narrow it down to my top 11 Thanksgiving TV episodes to pair with your Turkey Day celebrations. There's something for everyone; just be sure to watch before the tryptophan kicks in!
Don't forget to check out the video below:
11. 'The Yalu Brick Road' — 'M*A*S*H' (1972 to 1983)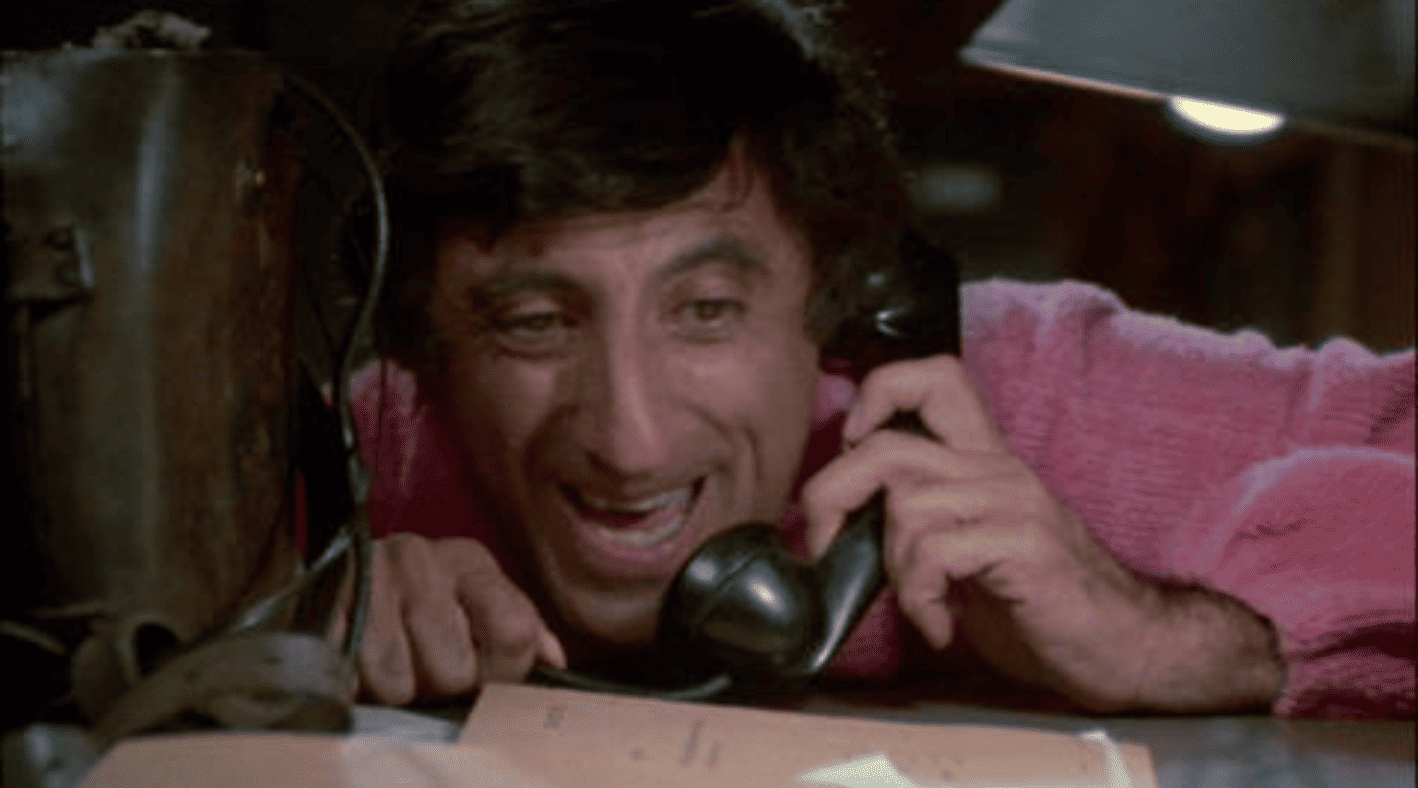 It wouldn't be a holiday without some classic television nostalgia, and this one reminds me of my dad. Set during the Korean War, "M*A*S*H" follows a group of enlisted doctors in the fictional 4077th Mobile Army Surgical Hospital. Episode 10 of Season 8 covers the fallout of a Thanksgiving salmonella outbreak and the ensuing search for antibiotics. This is the only Thanksgiving-themed episode of the series.
Apparently, the Thanksgiving turkey acquired by Klinger (Jamie Farr) caused the food poisoning. Still-healthy Hawkeye (Alan Alda) and B.J. (Mike Farrell) set off to find antibiotics for the sick but get lost in enemy territory, dealing with some obstacles and run-ins with a North Korean patrol. This episode is stuffed with a perfect balance of funny and serious, and it'll be sure to make you thankful for your health this year.
Stream "M*A*S*H" on Hulu.
10. 'The Wheel' — 'Mad Men' (2007 to 2015)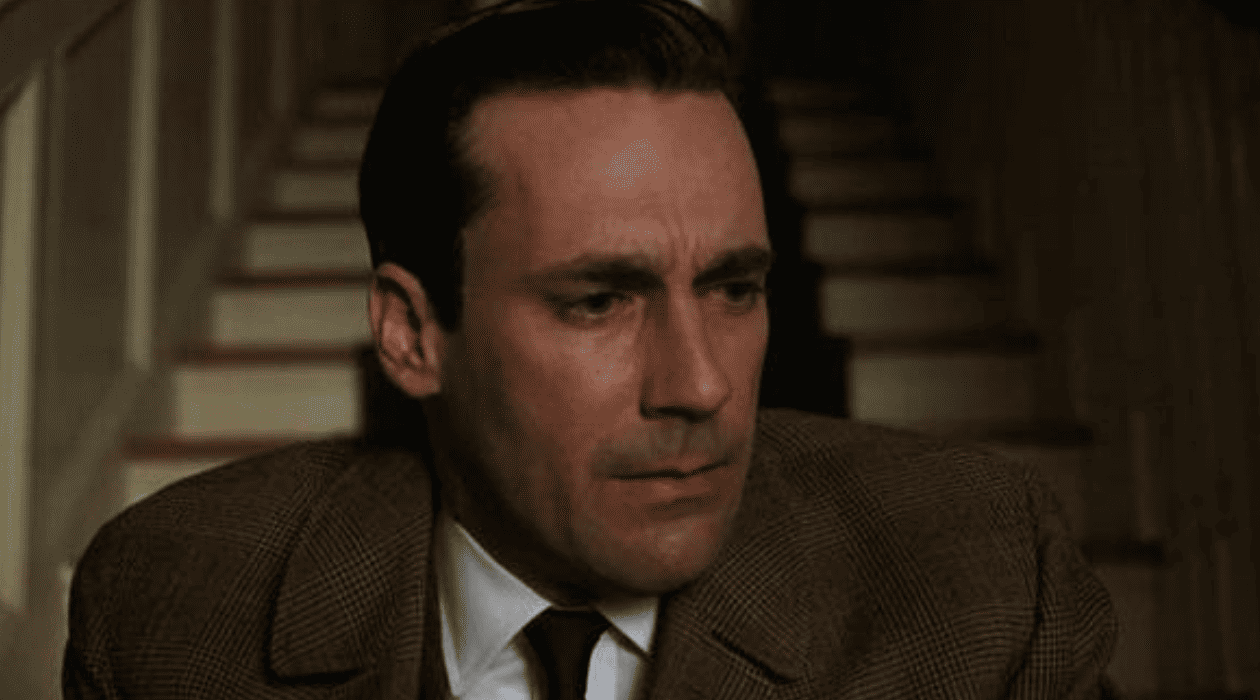 I'll take any and all opportunities to discuss Jon Hamm, so here we are with the Season 1 "Mad Men" Thanksgiving episode, "The Wheel." This episode skewed very dark despite its Thanksgiving theme, reminding us that not all families have a happy holiday season. Given its season finale status, there was also quite a bit happening for the Drapers and at Sterling Cooper.
Peggy (Elisabeth Moss) finally earns her spot as a junior copywriter after Don (Hamm) wins over Kodak in an important pitch meeting. I loved this moment for her! However, the happiness doesn't last long. Peggy gets sick due to her unknown pregnancy, birthing a baby boy in one of the most harrowing moments of the series — ironic, since it's in a Thanksgiving episode. Meanwhile, Betty (January Jones) is questioning Don's fidelity, which, as we all know, is questionable. The end result is Don coming home to an empty home (and heart) to spend Thanksgiving sans family. This was a strong end to the series' first season, preparing us for what was to come in Season 2.
All seven seasons of "Mad Men" are available on AMC Plus.
9. Paul Simon's Monologue — 'Saturday Night Live' (1975 to Present)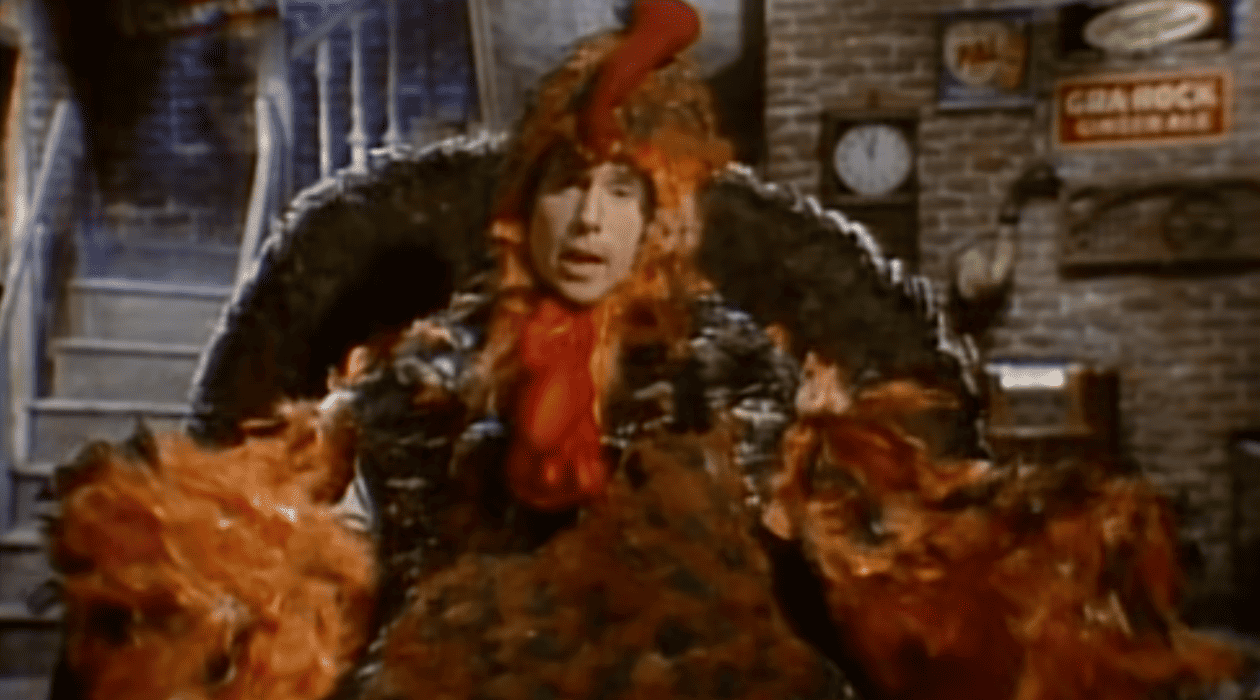 If you know me, you know I'm a sucker for music. Here's a musical throwback to 1976 and the second season of "Saturday Night Live," (back when it was still good, as my parents would say when I was younger). Paul Simon returned for his second time hosting the late-night sketch comedy show. The Thanksgiving episode monologue started strongly with Simon singing "Still Crazy After All These Years" while dressed up in a turkey suit. This may be an unconventional pick, but it's gone down as one of the best-ever episodes of "SNL."
The singer-songwriter stopped the song to banter with the audience about how ridiculous he looked. Simon then went backstage to complain to Lorne Michaels about the skit, and eventually walked off as the audience erupted in laughter and applause. Musical guest George Harrison later performed with Simon in what is perhaps one of the most notable musical performances in the show's history.
"Saturday Night Live" is available to stream on Peacock.
8. 'Shibboleth' — 'The West Wing' (1999 to 2006)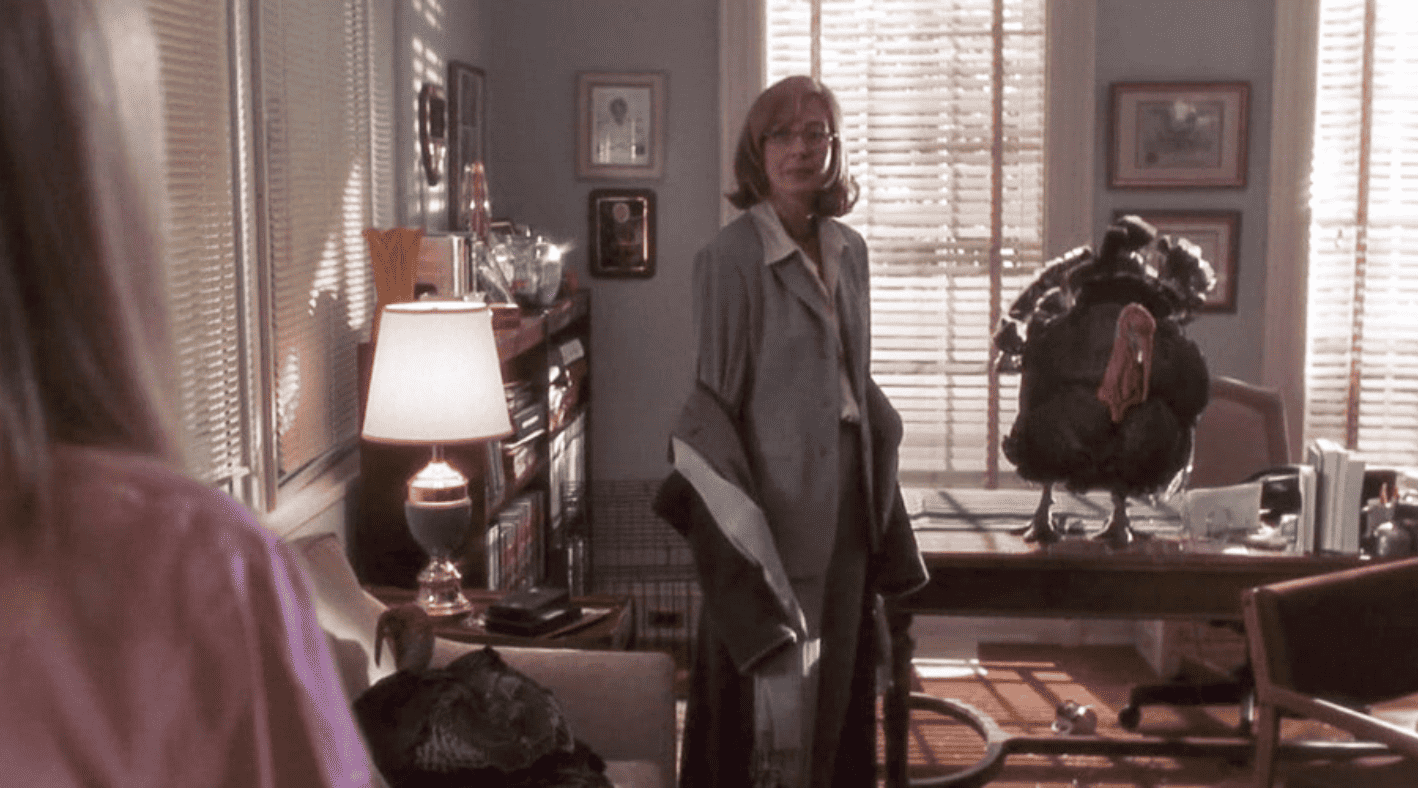 When it comes to politics, the more things change, the more they stay the same. Aaron Sorkin's hit political drama "The West Wing" tackles themes of immigration and faith during its Season 2 Thanksgiving episode. The back-and-forth on whether or not to grant asylum to Chinese stowaways discovered in a container ship dominates the episode. Auxiliary storylines about prayer in school, the presidential carving knife, and turkey pardons all add to the holiday vibe.
"Shibboleth" aired in 2000, centering around President Bartlet (Martin Sheen) debating the issue of immigration with his staff. He ultimately decides the fate of the persecuted Chinese Evangelical Christians who arrived in California on Thanksgiving Eve.
See how it turns out by streaming "The West Wing" on Max.
7. 'Thanksgiving Orphans' — 'Cheers' (1982 to 1993)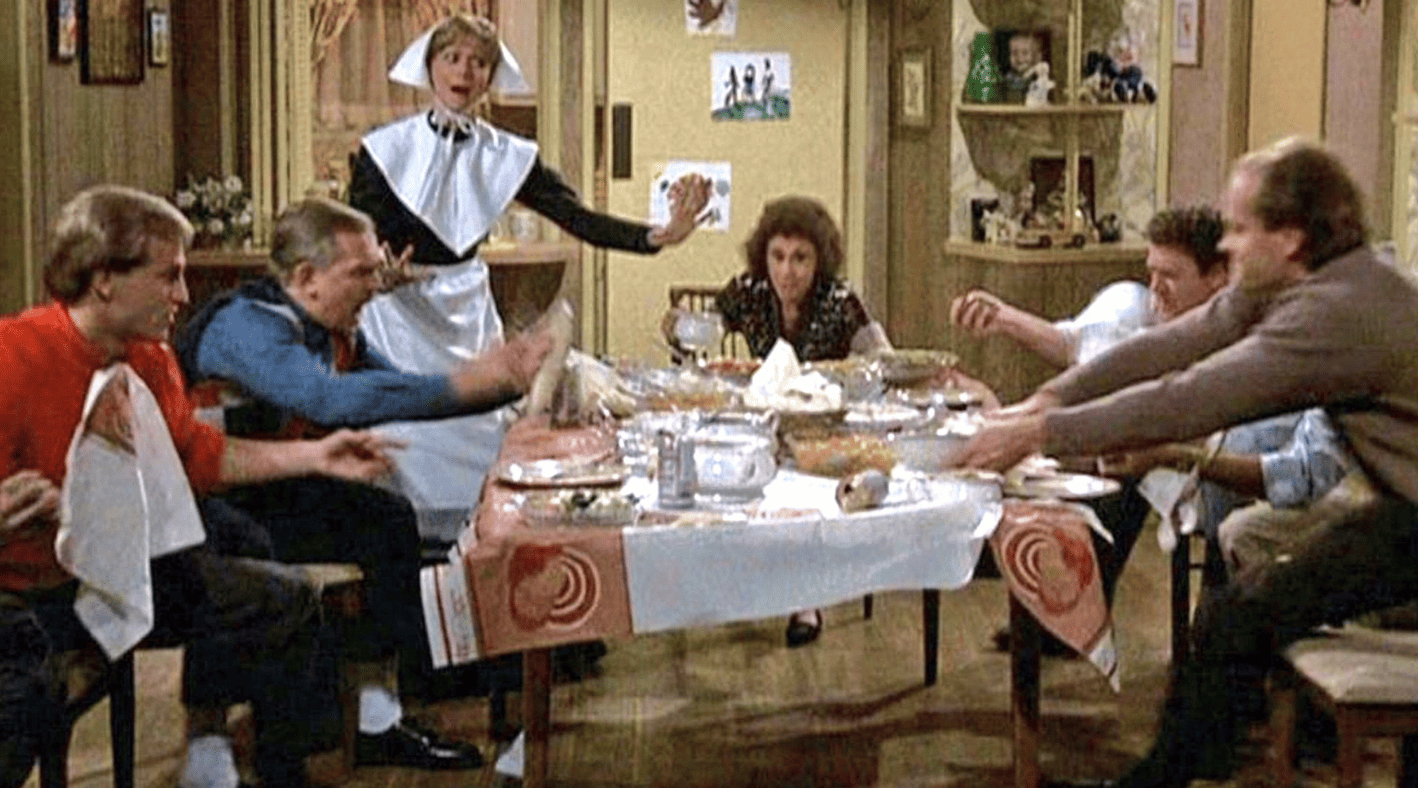 Craving some Thanksgiving nostalgia where everybody knows your name? The classic sitcom "Cheers" brings it in its fifth season, with plenty of humor and Thanksgiving traditions to go around. It was a staple in our house growing up. With a cast featuring the likes of Ted Danson, Woody Harrelson, John Ratzenberger, Shelley Long, Rhea Perlman, George Wendt, and Kelsey Grammer, "Cheers" rarely missed the mark, and this 1986 holiday-themed episode is no exception.
Nobody seems to have Thanksgiving plans this year, so the well-intentioned Diane (Shelley Long) prompts the gang to celebrate the holiday with a potluck dinner in Carla's new home. Between the no-shows, an uninvited guest, and a food fight, it's an eventful Thanksgiving for this group of chosen family.
Catch the episode by streaming it on Hulu.
6. 'Thanksgiving IV' — 'The New Girl' (2011 to 2018)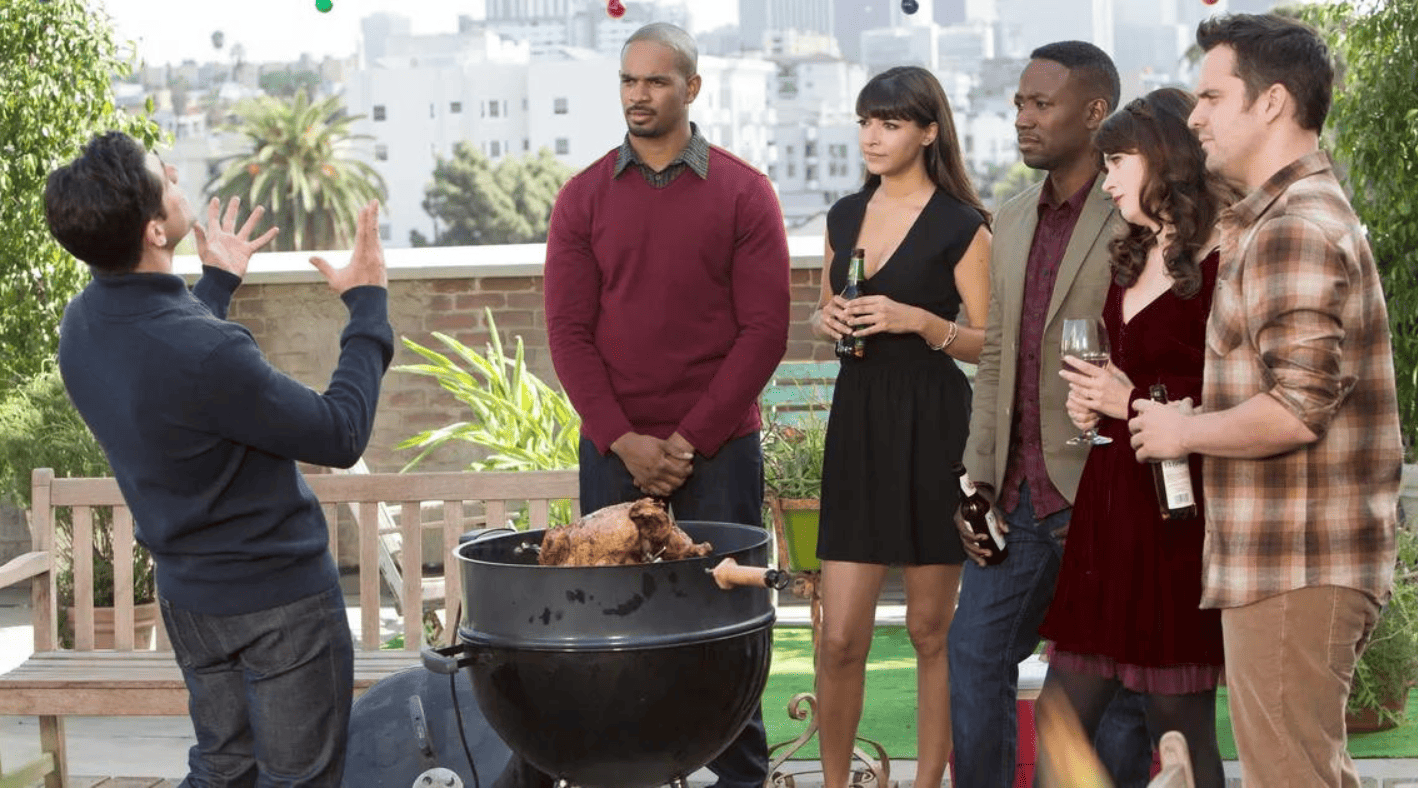 I've been a fan of "The New Girl" since it started, with this particular episode being a standout. "Bangsgiving" gives us all the Thanksgiving laughs we need. In an effort to spice up the gang's Thanksgiving dinner, Schmidt (Max Greenfield) brilliantly suggests the singles each draw one of their names from a hat to determine who picks a date for whom. What could go wrong?
Comedy ensues as "The New Girl" characters celebrate Bangsgiving in their own way. From Coach (Damon Wayans Jr.) and his lunch-lady date to a vote for Jess (Zooey Deschanel) to get it on with her co-worker, this episode is sure to elicit some belly laughs; just digest before watching.
Stream all seven seasons of "The New Girl" on Hulu. 
5. 'The Ties That Bind' — 'The Wonder Years' (1988 to 1993)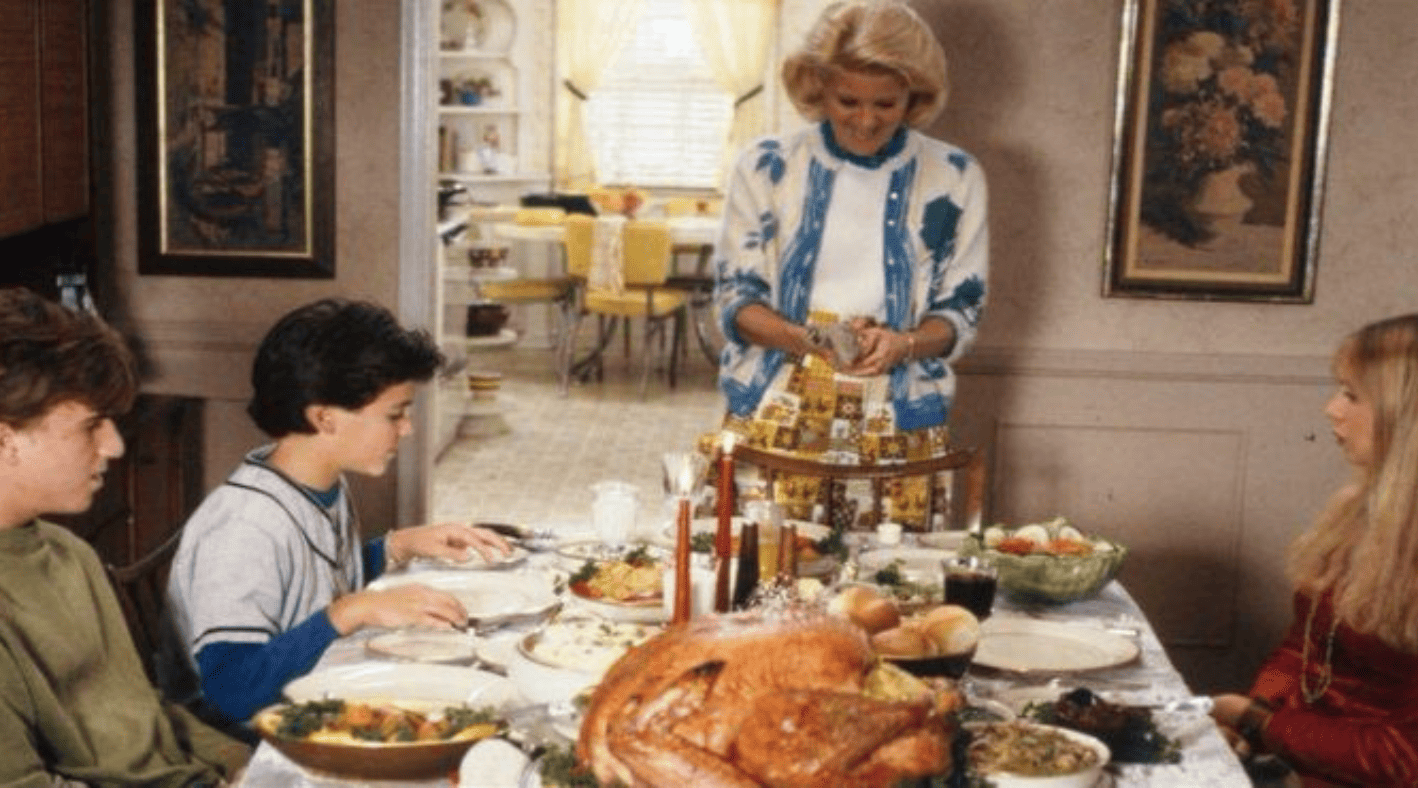 "The Wonder Years" reminds me of watching TV with my family; this was one show we all caught together. What better pick for a holiday with family at its core? The Season 4 Thanksgiving episode of "The Wonder Years" aired in Nov. of 1990, but tells the nostalgic story of the Arnold family's Thanksgiving circa 1970. Between difficulties making ends meet and the family's now broken stove, Jack (Dan Lauria) decides to ask his boss for a raise in this Jack and Norma (Alley Mills) centric holiday episode.
Jack's raise allows Norma to get her new stove in time to prepare the family's Thanksgiving feast. Thank goodness! Well, not quite. Along with the raise came a promotion, which then caused Jack to travel for work and potentially miss celebrating the holiday with his family and, in turn, his role of carving the turkey. Will Jack make it back?
There's only one way to find out. "The Wonder Years" is available on Hulu.
4. 'Pilgrim Rick' — 'This Is Us' (2016 to 2022)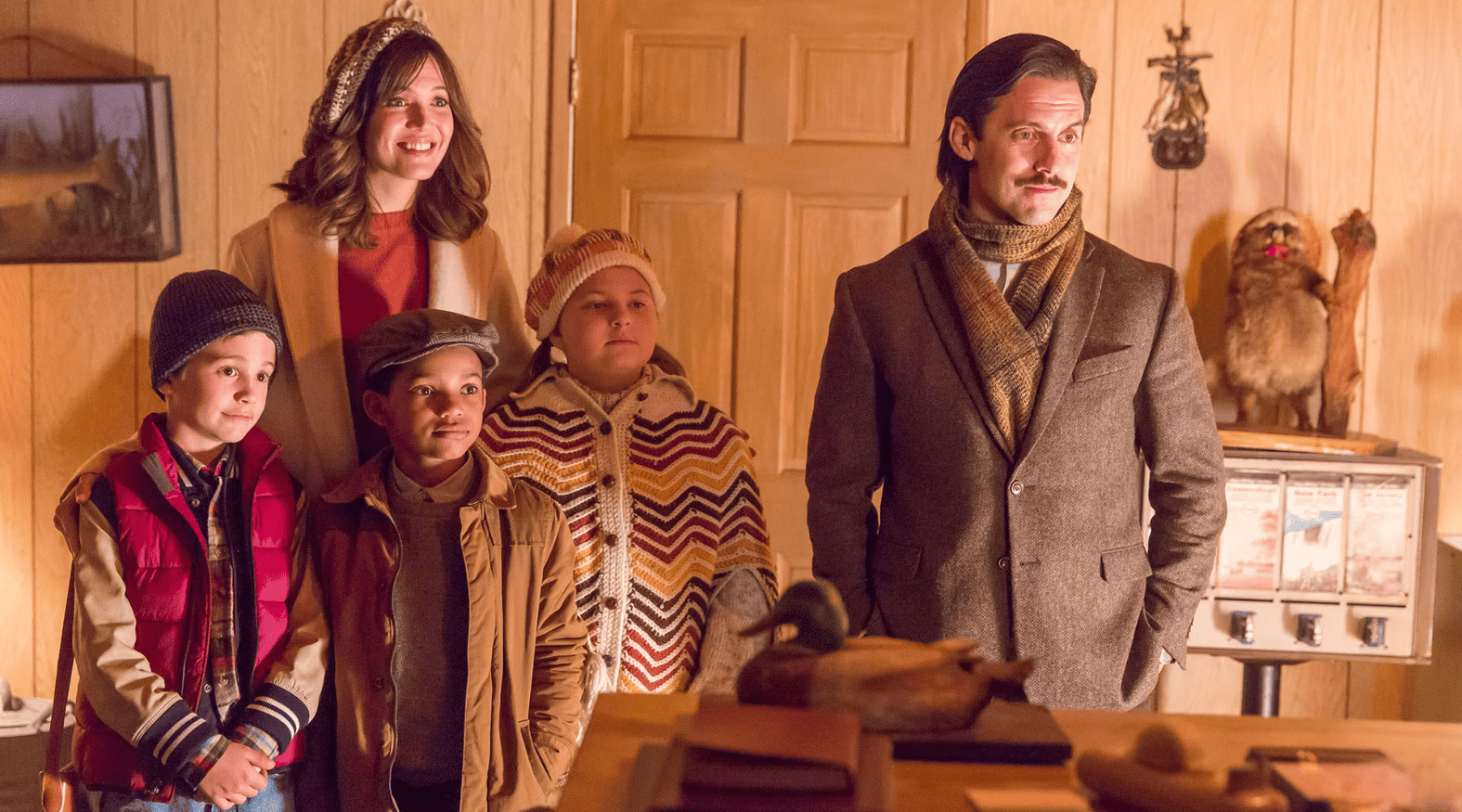 It's no secret to anyone who knows me that I'm a huge fan of "This Is Us." It had me at the pilot! The first season of the family TV drama brought us the joy and devastation of "Pilgrim Rick." The '80s Pearson timeline navigates a Thanksgiving detour courtesy of a flat tire. Meanwhile, in the present day, The Big Three (Justin Hartley as Kevin, Chrissy Metz as Kate, and Sterling K. Brown as Randall Pearson) and the rest of the Pearson clan revisit established traditions with a side of a now-unburied secret.
Like most episodes of "This Is Us," this holiday-themed episode is a roller-coaster ride of emotions. I shed a tear during every single episode of this series. Seeing the family overcome adversity and adopt new Thanksgiving traditions that connect to their traditions in the future is a fitting, albeit emotional, payoff. The Randall-centric storyline starts to set the table for his 2017 Emmy as Outstanding Lead Actor in a Drama Series. He's my favorite of The Big Three, and seeing his emotional range here still gets me.
Stream all six seasons of "This Is Us" on Hulu, but remember to bring a few boxes of tissues when you do.
3. 'A Deep-Fried Korean Thanksgiving' — 'Gilmore Girls' (2000 to 2007)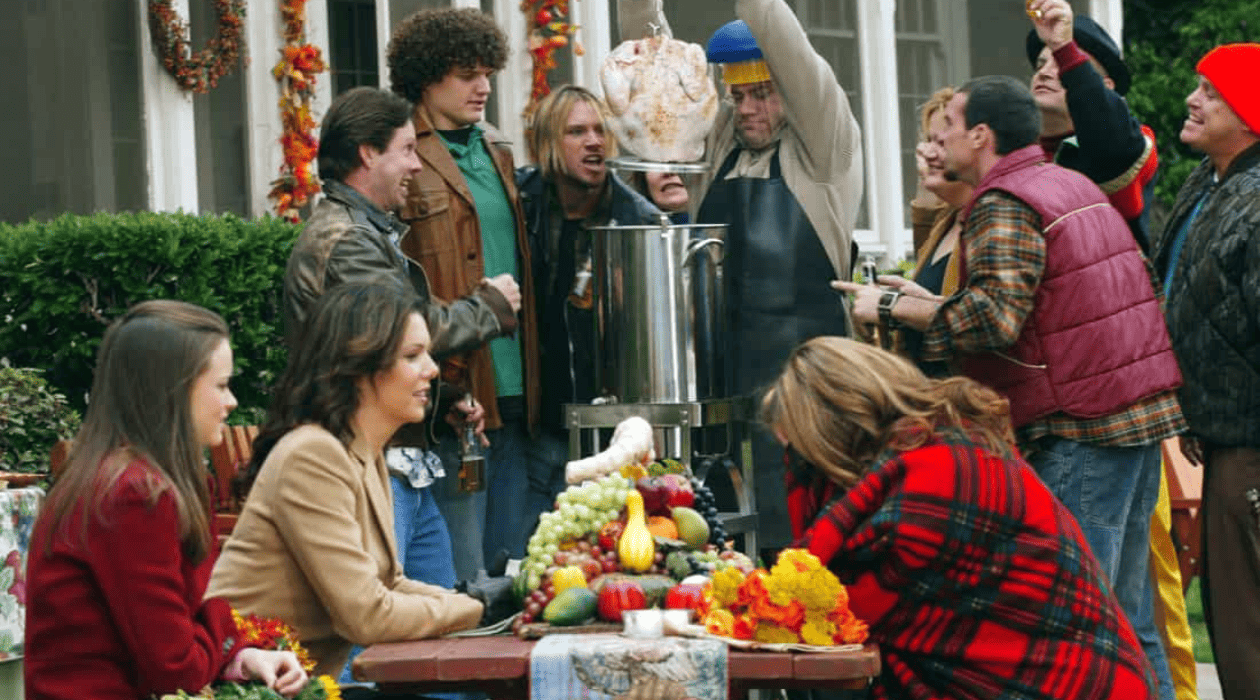 Shockingly, I didn't watch "Gilmore Girls" (I know, right?). However, when bantering with my TV-loving friends while compiling this list, they all mentioned this episode. Trying to fit in four Thanksgiving dinners isn't easy, but Rory (Alexis Bledel) and Lorelai (Lauren Graham) do their best. Amid a college application subplot, a character's first kiss, and Kirk's (Sean Gunn) cattitude situation, "A Deep-Fried Korean Thanksgiving" is full of action.
Meals of tofurkey, deep-fried turkey, traditionally stuffed turkey, and ceremonially carved turkey await Rory and Lorelai as they embark on a heavily food-driven storyline. It wouldn't be Thanksgiving without some unique family dynamics and awkwardness, delivered perfectly with the quirky charm we expect from the series.
Binge "Gilmore Girls" anytime on Netflix.
2. 'Turkey in a Can' — 'Bob's Burgers' (2011 to Present)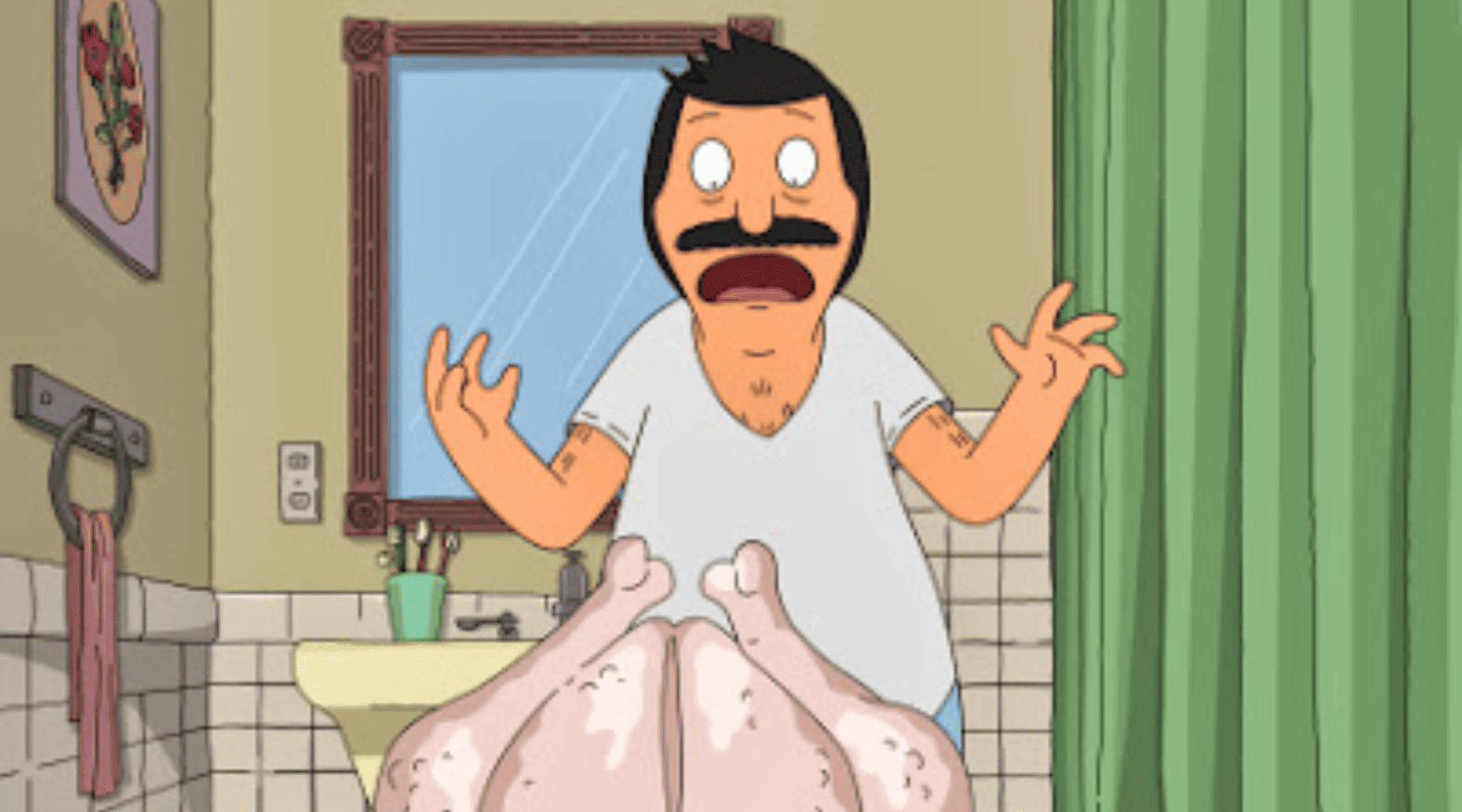 My kids are obsessed with this animated sitcom and wouldn't forgive me if this episode didn't make the list. The Belcher family experiences a humorous and heartwarming Thanksgiving mystery in this Season 4 holiday episode. The "Bob's Burgers" whodunnit holiday special centers around Bob (voiced by H. Jon Benjamin) and his dream of preparing a perfectly brined Thanksgiving turkey. His well-intentioned goal keeps getting sabotaged as an unknown culprit continually places the turkey in the toilet. Gross!
While this Thanksgiving trope is slightly different from the traditional burned or undercooked turkey troubles, it still keeps the poultry at the center of the story. Viewers also get the usual Belcher family dynamics and comedy, plus a musical number and a plot twist. Talk about an action-packed episode.
Stream "Bob's Burgers" on Hulu.
1. 'The One With All the Thanksgivings' — 'Friends' (1994 to 2004)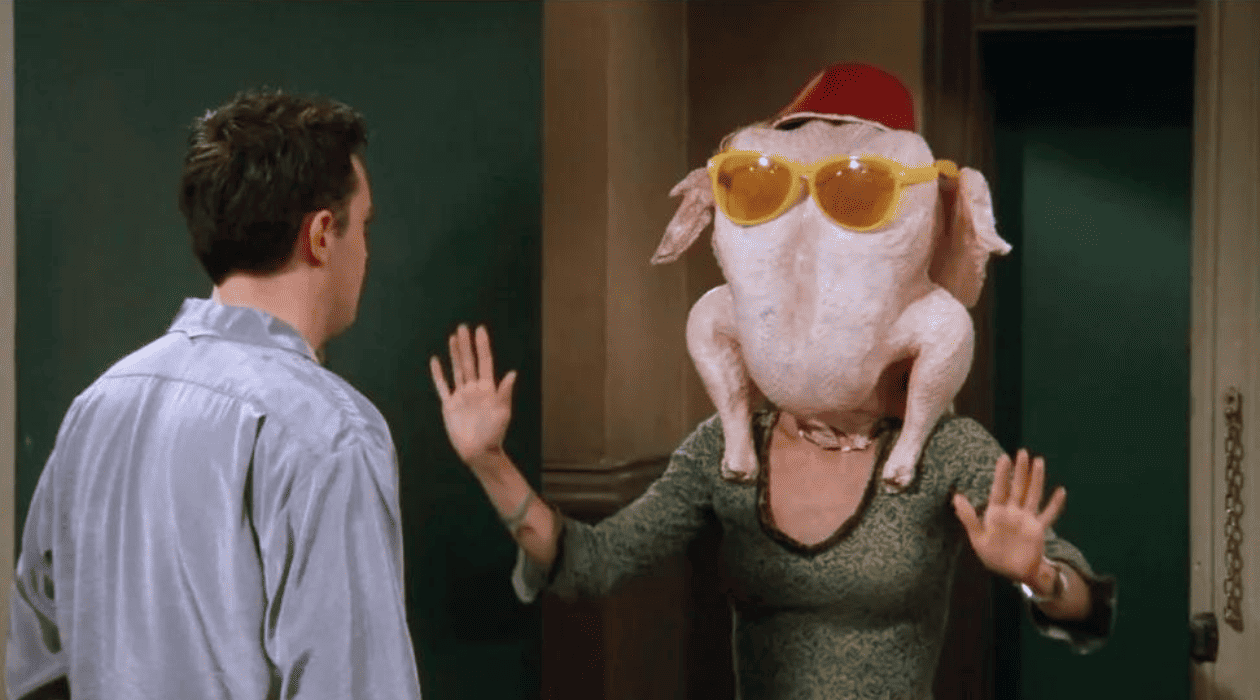 "Friends" was right up my alley from the series' start all the way to the finish; I'm a sucker for '90s sitcoms. This iconic "Friends" Thanksgiving episode would have been on the list either way, but with Matthew Perry's recent and untimely passing, it's even more relevant. Could this be anything but my top pick? While the series featured a Thanksgiving-themed episode in each of its 10 seasons, this one from Season 8 takes the pie.
Following the traditional holiday feast put on by Monica (Courteney Cox), the gang recalls each of their worst Thanksgiving memories. The one that might hit differently this time is Monica reminiscing about the first time she met Chandler (Perry) when her brother Ross (David Schwimmer) brought him home for Thanksgiving that year. Chandler called her fat!
Every season of "Friends" is available to watch on Max.