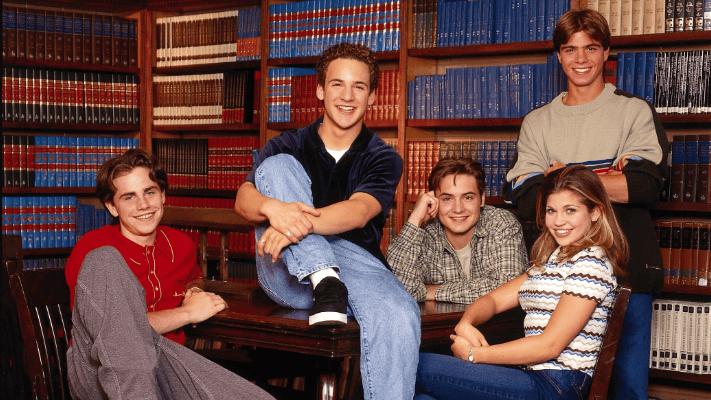 If you grew up in the '90s and early aughts, "Boy Meets World" was likely a series you watched over and over again, whether you caught the newest episodes on ABC's "TGIF" each week or pored over reruns in syndication. The sitcom was in syndication for years, both while airing new episodes and for ages after the show's original run ended. However, there were three episodes that were banned from airing in syndication on Disney Channel — which you may know only if you trolled message boards back in the day as I did.
It may seem a bit mindblowing to think that a kids' show would have episodes too controversial to air in syndication, but the series was known for tackling serious subject matter throughout its seven seasons, and these three editions were simply deemed too much for Disney Channel, which held syndication rights for the show.
Season 5, Episode 18: 'If You Can't Be with the One You Love...'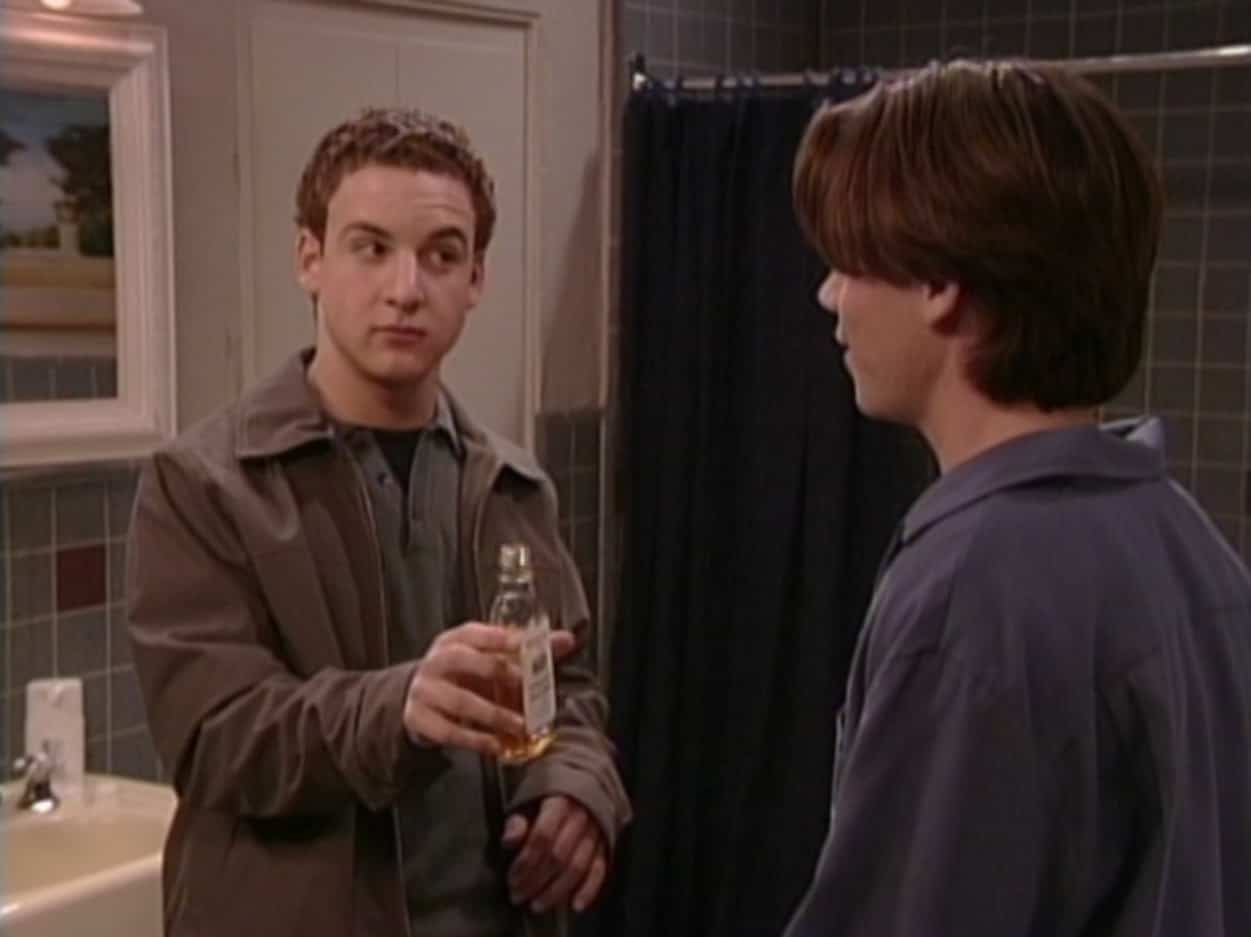 During Season 5, the main couple on the series — Cory (Ben Savage) and Topanga (Danielle Fishel) — break up after Cory kisses another girl, played by guest star Linda Cardellini. Distraught over his breakup, Cory starts drinking at a party after stealing liquor from his parents.
As is usual on "Boy Meets World," Cory brings his best friend, Shawn (Rider Strong), along for the ride. After drinking a bit too much, the pair end up urinating on a police car and getting in trouble for it. Not keen on the consequences of drinking, Cory decides to swear off alcohol, but Shawn, on the other hand, isn't so quick to do the same.
His drinking escalates, and while his friends express concern for his behavior, he downplays his actions. In one altercation, Shawn becomes physically aggressive with his girlfriend, Angela (Trina McGee), shoving her into a wall when she tries talking to him. Audiences later learn through Shawn's brother, Jack (Matthew Lawrence), that alcoholism runs in their family and is a leading reason why their father was unable to maintain a relationship.
Despite the episode doing an excellent job of warning about the dangers of underage drinking and drinking in general, it was deemed inappropriate for young Disney Channel audiences due to the mature nature of the subject matter.
Season 5, Episode 22: 'Prom-ises, Prom-ises'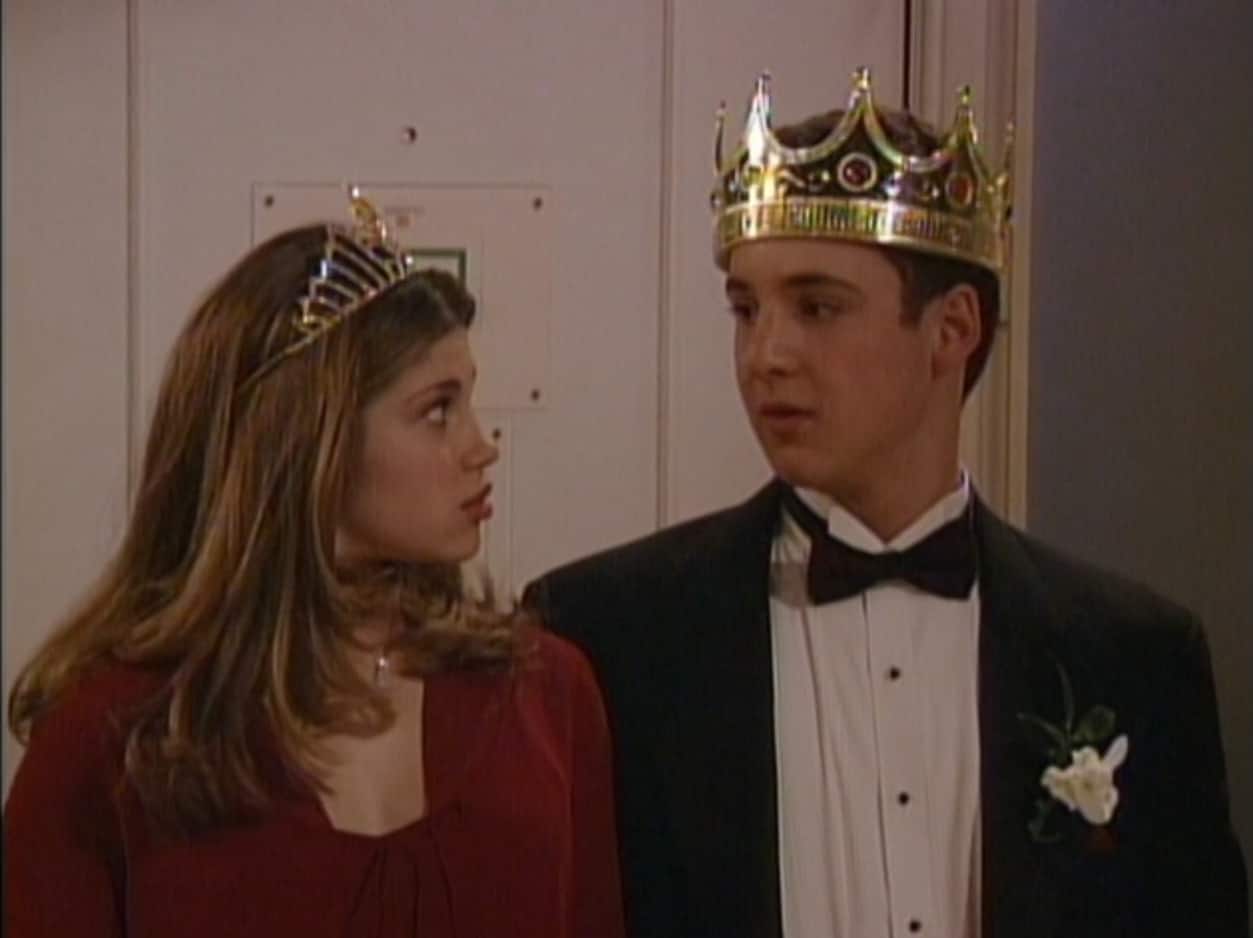 If '90s film and television are known for one trope, it's upholding the importance of prom night. Movies such as "She's All That" and "American Pie" emphasized not only the prom event, but also the trope of having sex on prom night. This Season 5 episode of "Boy Meets World" got in on the action by putting Cory and Topanga — who had reconciled following their aforementioned breakup — into a "Will they or won't they?" sex storyline.
While the word "sex" isn't so much as uttered in the episode, it's heavily implied through innuendos and coy references. The prom happens to occur at a hotel, and the episode follows Cory getting a room and leading Topanga upstairs. By coincidence, Cory's parents also booked a hotel room that night to celebrate becoming pregnant. However, with rooms right beside each other, Cory and his dad end up with the wrong room keys, resulting in a surprising mistake for both couples.
Ultimately, Cory and Topanga choose not to have sex, though there is no onscreen discussion leading them to that point. Even though this installment didn't result in the teenagers engaging in sex and lacked any clear discussion on the topic, the episode was banned from Disney Channel due to the overarching topic.
Season 6, Episode 20: 'The Truth About Honesty'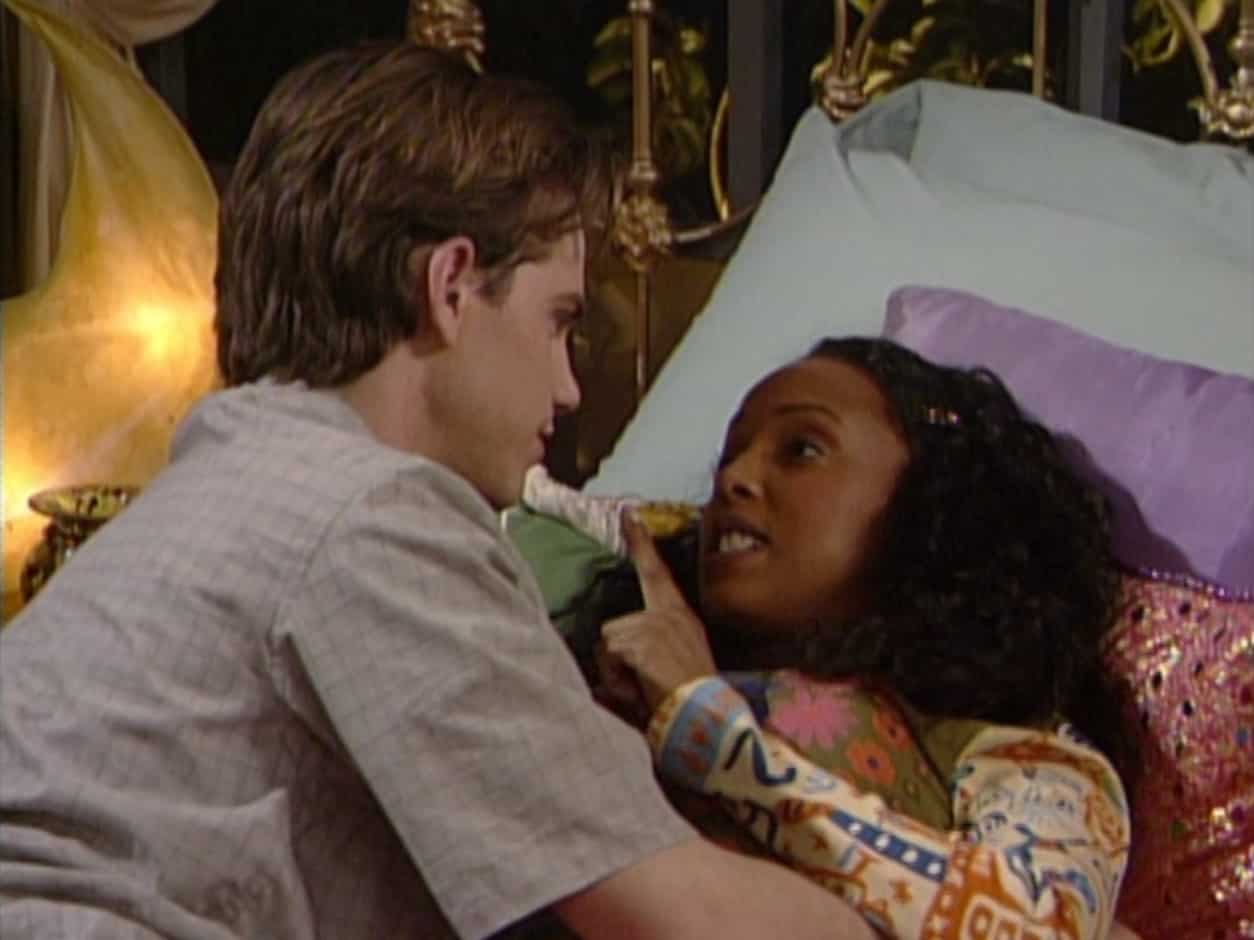 Similar to the prom episode, this Season 6 "Boy Meets World" episode was banned by Disney Channel for sexual content. In the episode, Cory and Topanga make a commitment to be more honest with one another, an idea that permeates throughout their group of friends. Cory's honest admission to Topanga revolves around sex, and he shares that he's ready to take their relationship to the next level.
With the topic of sex on the table, Shawn and Angela, who aren't together at the time, then discuss it. They entertain the idea of having casual sex with zero commitment and zero consequences, but in the end, the couple doesn't go through with it. Meanwhile, Topanga does share a bit more of herself with Cory, but this occurs off-screen and is only later mentioned in the episode.
Again, this episode was quite tame and didn't actually show any questionable behavior. Yet, due to the discussion of sex, the episode never saw the light of day on Disney Channel.
Where to Watch Banned 'Boy Meets World' Episodes