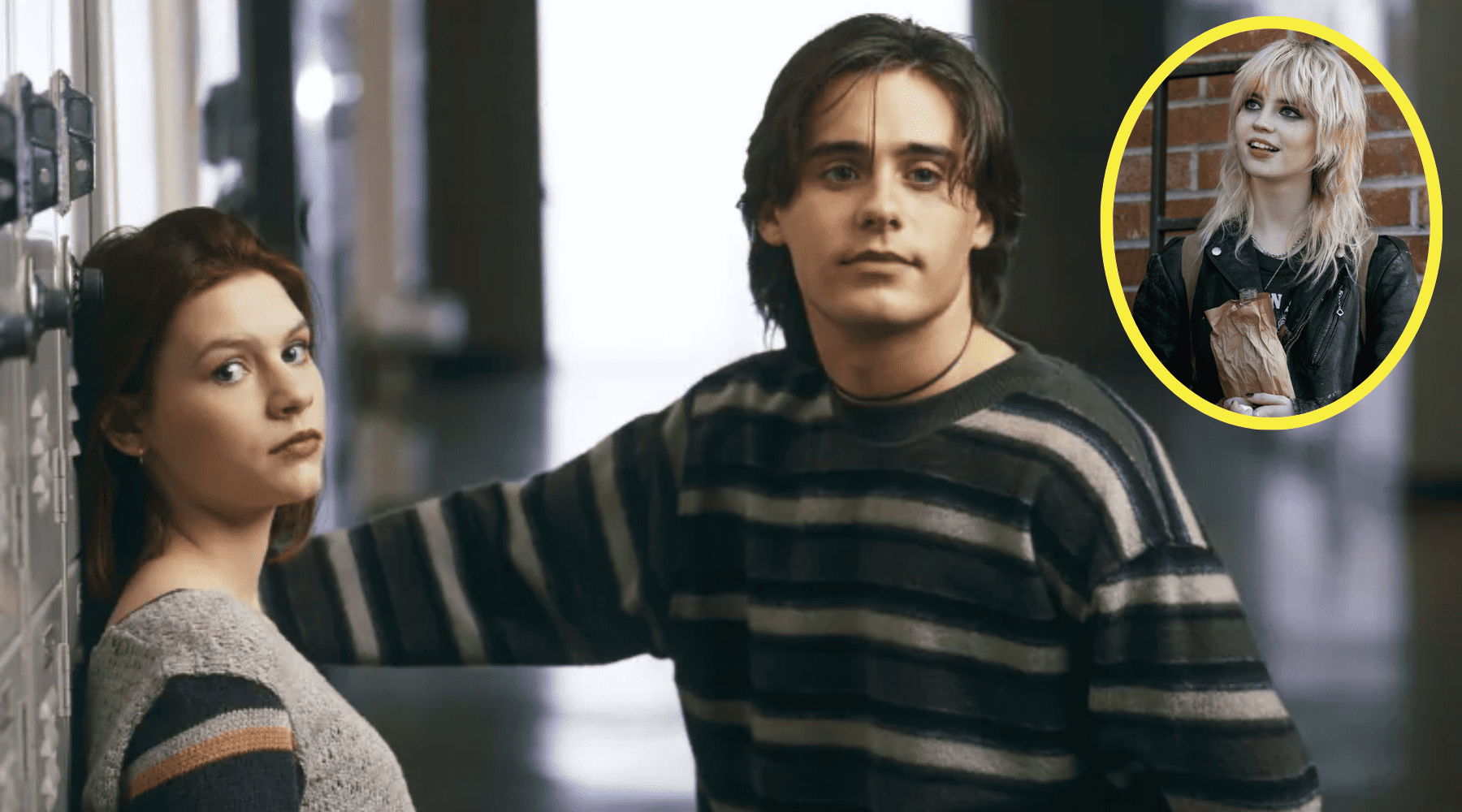 Television in the '90s was the pinnacle of entertainment. We suspect the teens on "Yellowjackets" would have been avid TV viewers like most high schoolers were during the '90s. Lottie (Courtney Eaton) referenced "Saved by the Bell" in the pilot, and adult Shauna (Melanie Lynskey) had an interaction about "Daria" with her daughter Callie (Sarah Desjardins). Now that we have more insight into each "Yellowjackets" character and their personalities, it's time to speculate what show each of the teens would have been watching on TV during their high school years — both before and after their time in the wilderness.
There were so many shows to choose from, do you agree with our picks? Which shows do you think Coach Ben (Steven Kruger) or Travis (Kevin Alves) may have watched? What about Gen, Melissa, and Crystal (may she RIP)? Be sure to share in the comments after you read!
Listen to the podcast episode below:
Jackie Taylor — 'Beverly Hills, 90210' (1990 to 2000)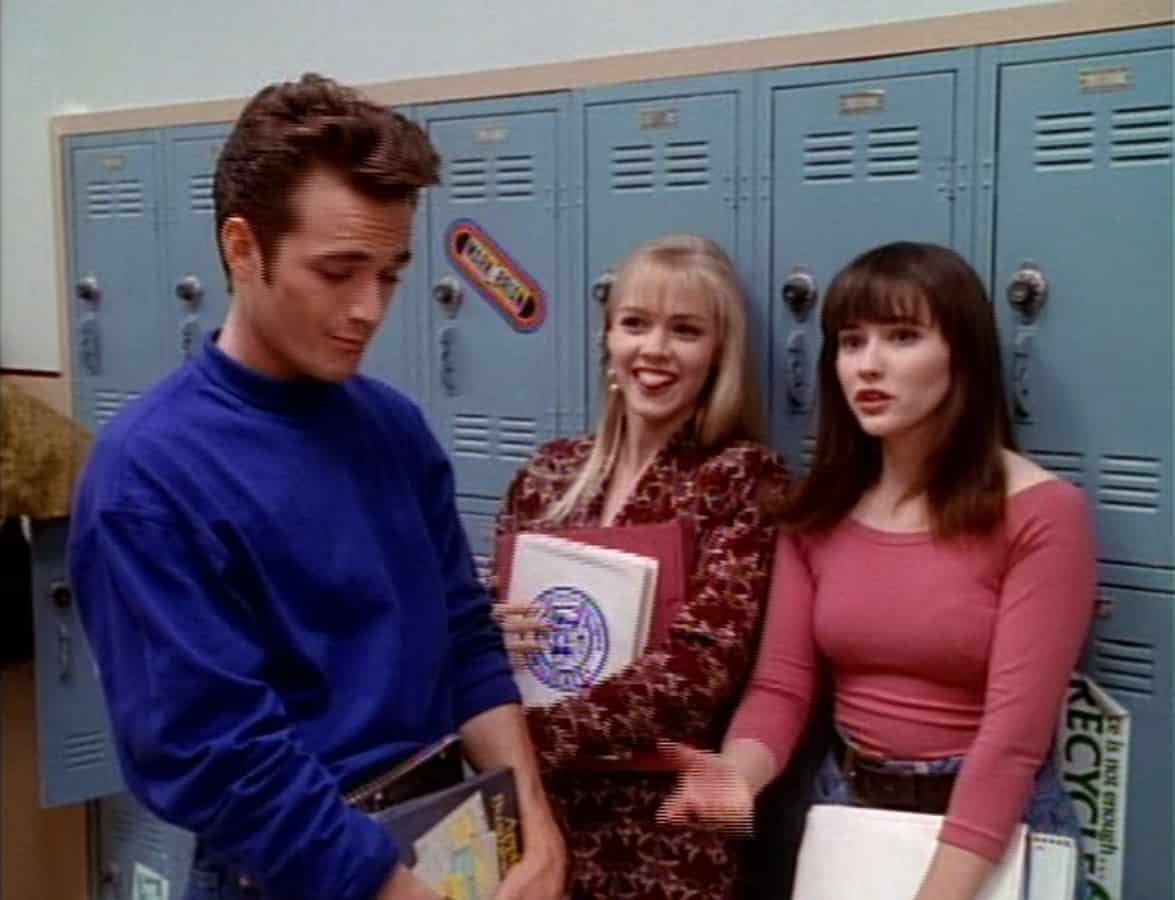 By the time the teens were stranded in the wilderness, the original "Beverly Hills, 90210" was in its sixth season. That means Jackie (Ella Purnell) would've had time to watch and love this series before her untimely death. She would've been obsessed with the drama and would've been the Donna Martin (Tori Spelling) of her own friend group given her virgin status, their similar style, and the two characters' peacemaking natures.
There's another reason this show fits perfectly for Jackie. We're convinced that "Yellowjackets" creators Ashley Lyle and Bart Nickerson intentionally named the character after Kelly Taylor's (Jennie Garth) mom on "Beverly Hills, 90210," who was named Jackie Taylor (Ann Gillespie). That can't be a coincidence, right?
Natalie Scattorio — 'My So-Called Life' (1994 to 1995)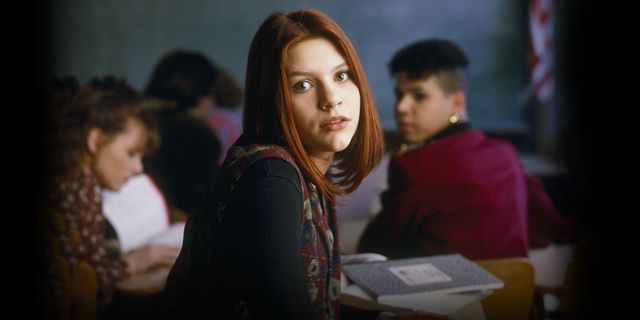 The ABC drama "My So-Called Life" has Natalie (Sophie Thatcher) written all over it. The teen angst? The themes of peer pressure, sex, drugs, and alcohol? The grunge-inspired clothes? Spot on. Although the series only ran for one season, Nat would've been a diehard weekly viewer.
We also think Natalie would've been into one character in particular. Remember Jordan Catalano (Jared Leto)? His brooding bad-boy vibe would have attracted Nat to the show, along with Rayanne Graff's (A.J. Langer) alternative party-girl personality and cool style.
Misty Quigley — 'Unsolved Mysteries' (1987 to 1999)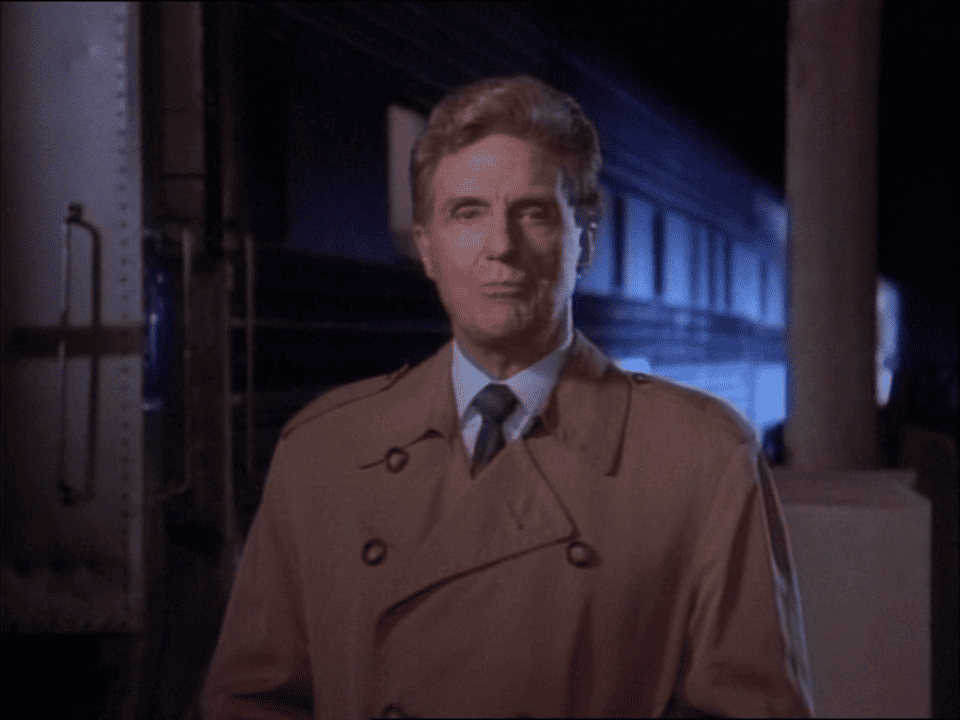 If there's one show Misty (Samantha Hanratty) didn't miss each week, it had to be "Unsolved Mysteries." Citizen Detective Misty likely had an early start with her attraction to all things true crime, and if we know her, she probably had a VHS set to record the show weekly when it originally aired on NBC. In fact, we wouldn't be shocked if her basement had a box containing all of her taped episodes.
Now, we're only assigning one show per character here, but if there's another show that screams MFQ (Misty F*cking Quigley), it would have to be "Friends." Her desperation to be accepted by her peers would have driven her to this ultra-popular '90s sitcom, with the on-screen characters feeling like the pals she didn't have in real life.
Shauna Shipman — 'Daria' (1997 to 2002)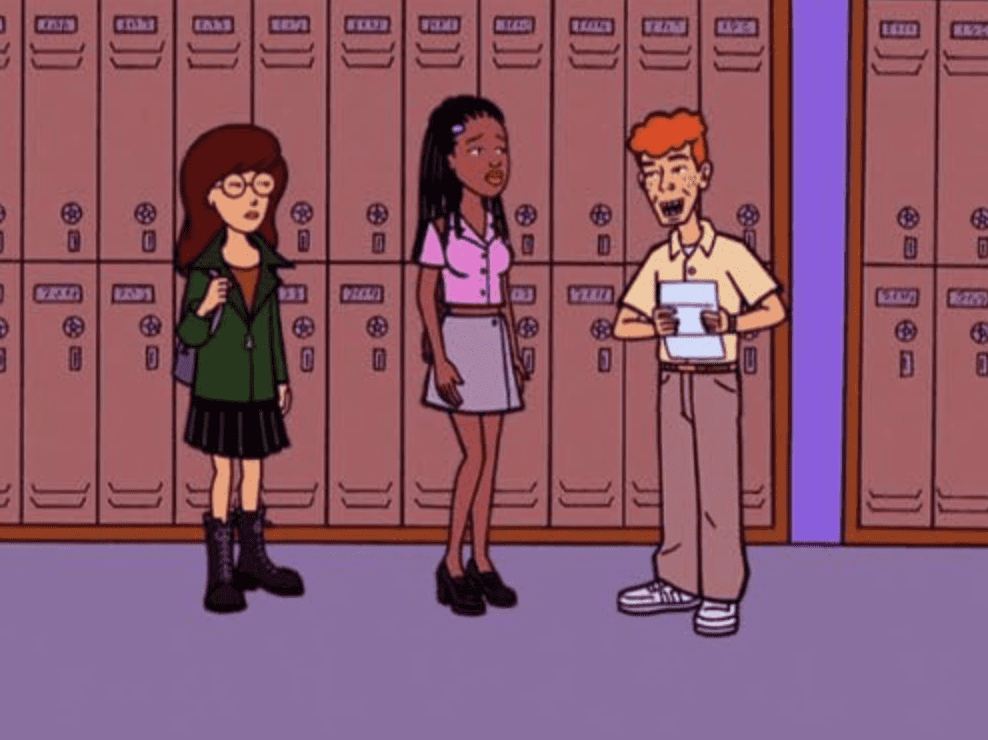 Given that "Daria" premiered in 1997, this would've been a post-rescue watch for Shauna (Sophie Nélisse). But we know for a fact that she was a fan of the MTV series. In "Blood Hive," Episode 5 of Season 1, the adult version of Shauna retorts to teen daughter Callie, "People who matter recognize 'Daria', okay?"
We can picture young Shauna watching episodes of the witty animated series to escape the memories of her time in the wilderness. The show's dry humor feels like a perfect match for Shauna's personality given everything she had been through. If Callie gave the show a chance, she'd understand her mom better and fight with her less. Today, they could binge-watch it on Paramount Plus.
Van Palmer — 'Will & Grace' (1998 to 2006)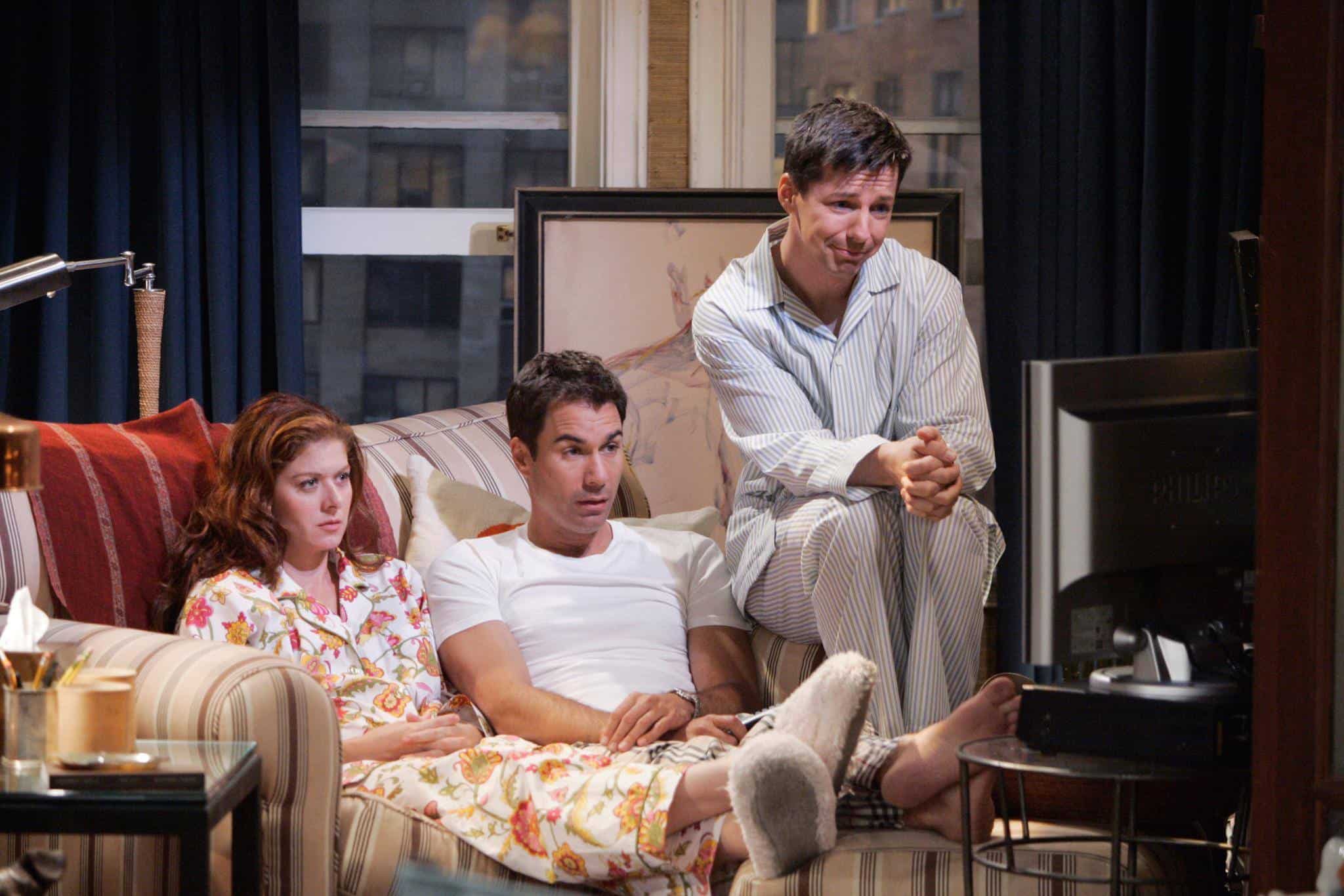 Van (Liv Hewson) was tough to assign just one show because, let's face it, she probably loved all the comedies. We debated whether she was most likely to watch "Ellen," "The Fresh Prince of Bel Air," or "Will & Grace." Ultimately, we think "Will & Grace" takes the cake (corn nuts?). A comedy with LGBTQ representation? Count Van Palmer in!
The NBC series was largely ahead of its time in focusing on friendships between gay and straight characters. While we still don't know when Van and Taissa (Jasmin Savoy Brown) split, we like to imagine them watching "Will & Grace" together for a much-needed dose of humor after they were rescued. How much do you want to bet Van now has tapes of "Will & Grace" to rent at her While You Were Streaming video store?
Lottie Matthews — 'Charmed' (1998 to 2006)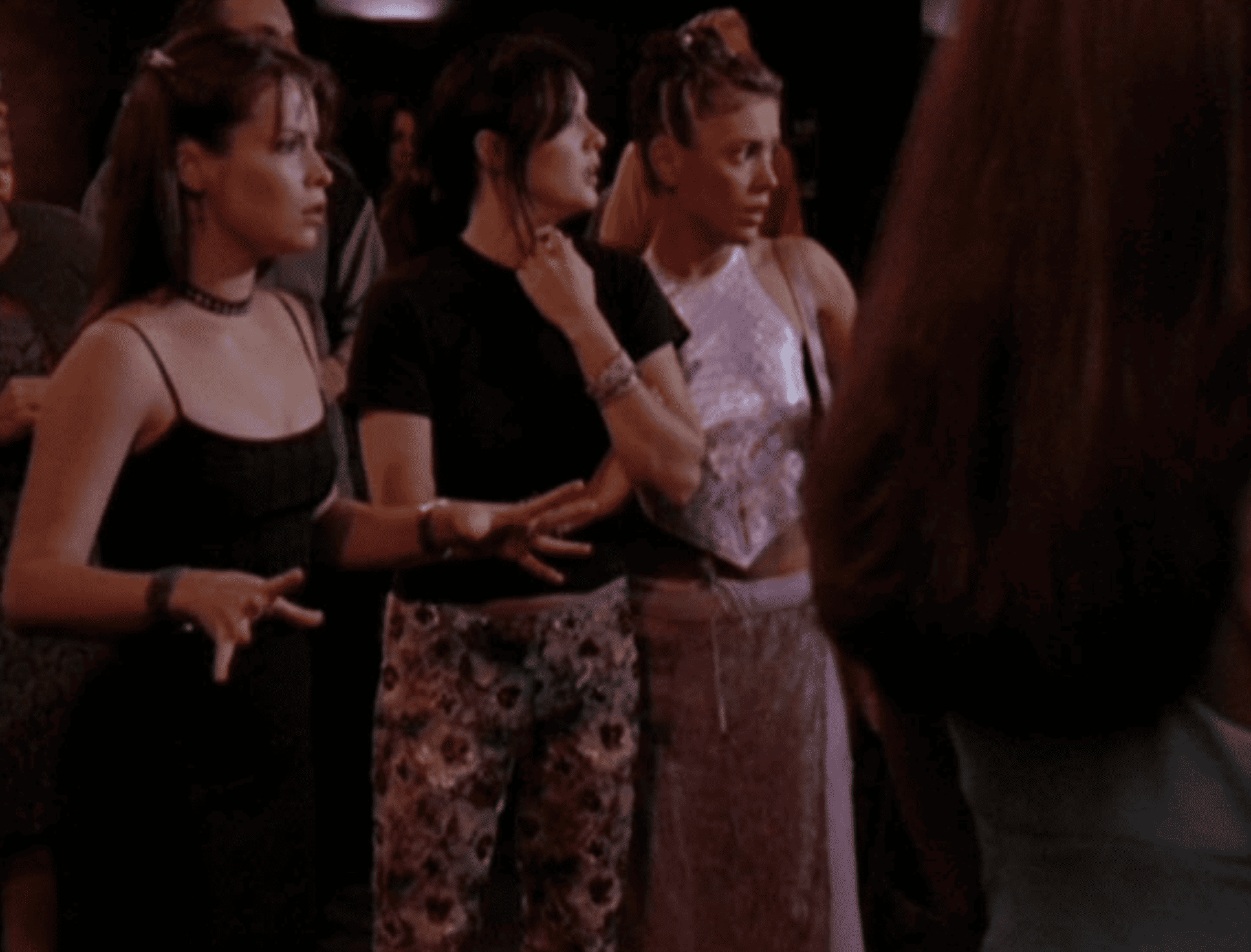 Could Lottie have been channeling her inner spiritual self watching "Charmed"? It's hard to say for sure because — as viewers know — Lottie was institutionalized in 1998, the very same year this series premiered on The WB. Was she allowed to watch TV while locked up? Would "Charmed" even be a permissible show to watch given its witchy subject matter and Lottie's out-there tendencies? If it was, this is surely the show we'd pick for her.
It's easy to see why Lottie would be attracted to the series as well as another '90s show: "Sabrina the Teenage Witch." But it feels like it makes more sense that she'd watch a show about a young trio of witches, not unlike the teen group in the wilderness. Plus, Lottie is more of a Phoebe (Alyssa Milano) than a Sabrina (Melissa Joan Hart).
Taissa Turner — 'The West Wing' (1999 to 2006)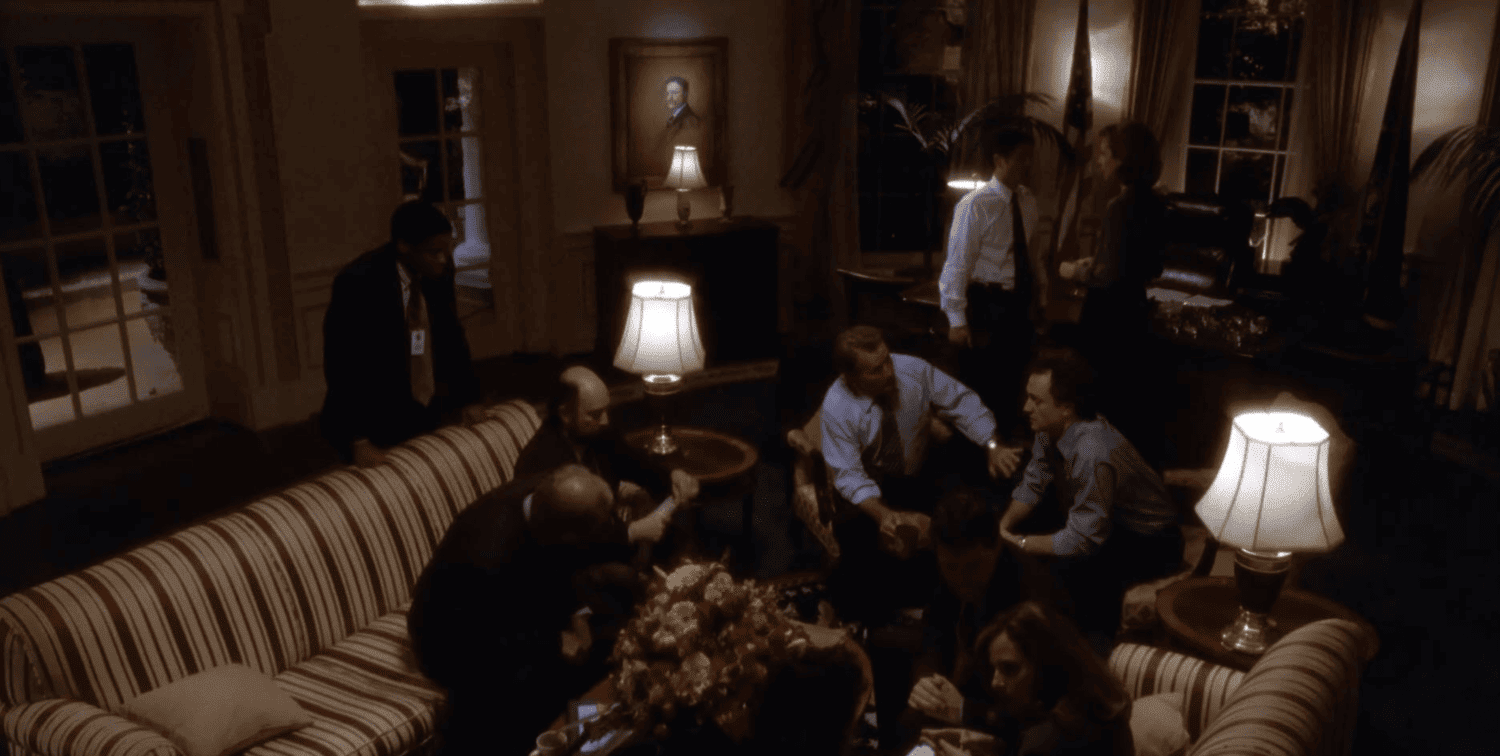 While we didn't personally watch "The West Wing," we'd wager teen Taissa did. This was another series that premiered post-rescue, in 1999, and it very well could have been the driving force behind her political endeavors as an adult.
From what we've heard about "The West Wing," the writing was top-notch, the acting was phenomenal, and the behind-the-scenes look into the operations of a fictional version of The White House made this Aaron Sorkin series an addicting drama. Tai aspires to be the best and is careful in her decisions (when she isn't sleepwalking, that is), and this is one of the best politically-minded series ever. You can give the show a try yourself by watching all seven seasons on Max.
Laura Lee — '7th Heaven' (1996 to 2007)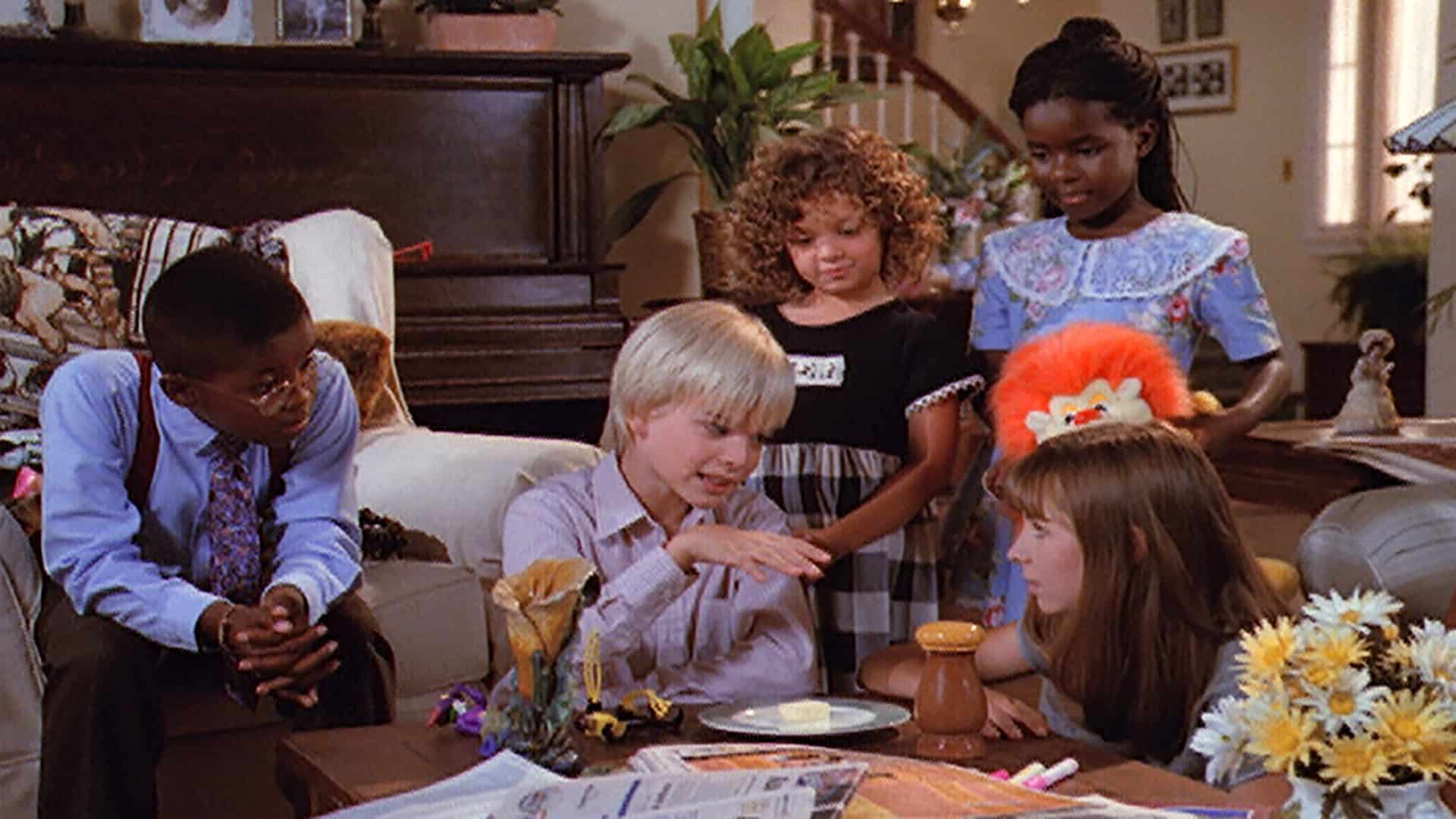 Suspend your disbelief for a moment as we dive into the show Laura Lee (Jane Widdop) would have loved. Yes, "7th Heaven" premiered on The WB in August of 1996, months after the "Yellowjackets" crashed in the wilderness. Yes, Laura Lee then died in a second plane crash (or explosion, rather) in a failed attempt to get help. But let's stretch our minds and say that if Laura Lee was watching TV in that underground mall afterlife we saw in Season 2, we know she'd be inside Circuit City tuning into "7th Heaven." The family drama's Christian themes were right in line with Laura Lee's belief system.
As for '90s shows Laura Lee probably actually watched while she was alive, we'd go with "Saved By The Bell" or "Full House" purely because they were mostly innocent like she was. For all intents and purposes, though, let's call Laura Lee a "7th Heaven Girl."
Mari — 'Roseanne' (1988 to 1997)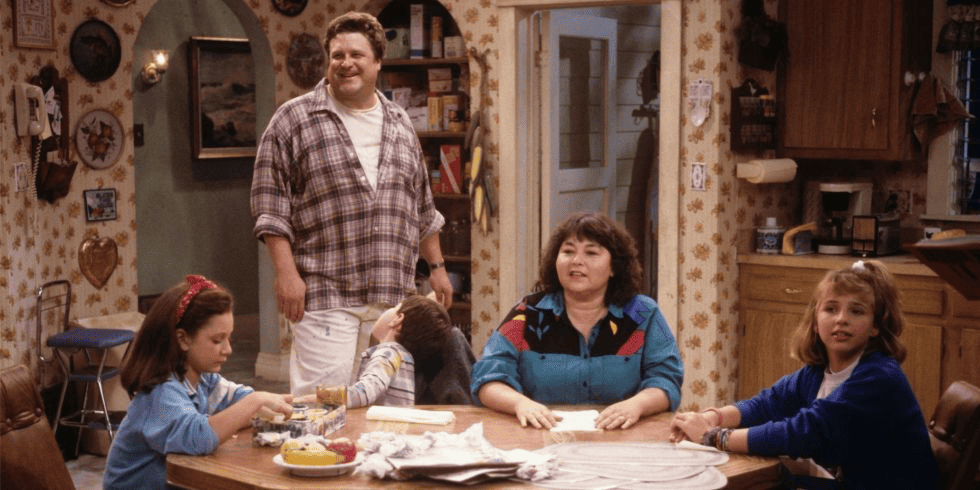 Mari (Alexa Barajas) may not end up as The Antler Queen, but she's certainly proven she's the queen of snark and back-handed compliments in the show's teen timeline. It's a no-brainer then that her favorite '90s show must've been "Roseanne." This ABC sitcom aired from 1988 to 1997 (and was also rebooted in 2018 and later renamed "The Connors").
We suspect some of Mari's snark may be a coping mechanism to process the trauma from, you know, surviving a plane crash and being stranded in the wilderness for months on end. But, at the same time, it seems that some of it could be an innate part of Mari's personality. Some of us are just more snarky and sarcastic than others, and Mari leans toward both more so than the other Yellowjackets players stuck in the forest with her.
Akilah — 'ER' (1994 to 2009)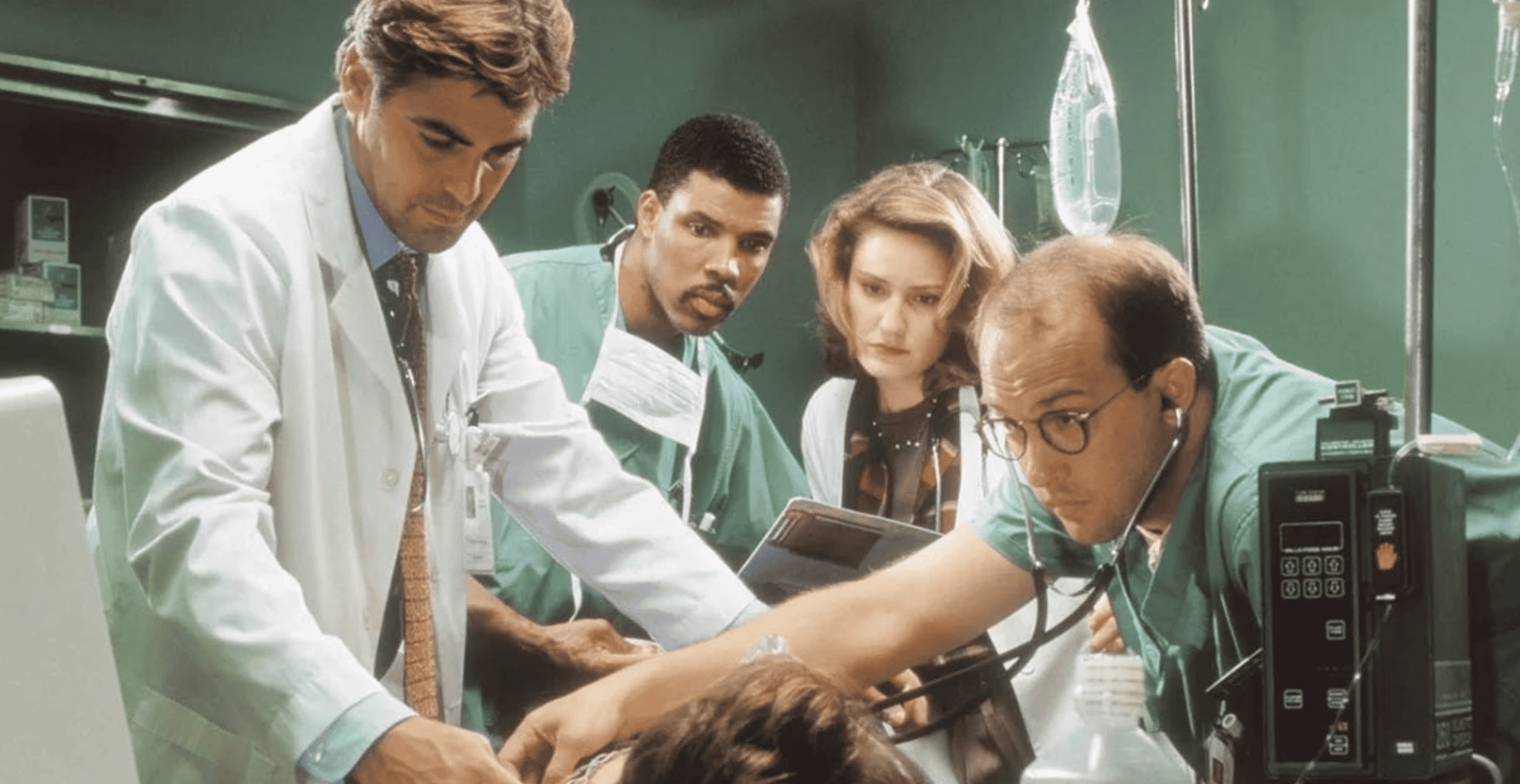 We will forever be convinced that if Akilah (Keeya King in Season 1, Nia Sondaya in Season 2) survives the group's time in the wilderness, she will become a renowned plastic surgeon as an adult. The stitch job she did on teen Van's face? Chef's kiss! Adult Van (Lauren Ambrose) has pretty minimal scarring given that a wolf basically ripped her face off, and she has Akilah to thank for that.
For that reason alone, Akilah was likely the biggest "ER" fan. She may have come for Dr. Carter (Noah Wyle) or Dr. Ross (George Clooney), but she would've stayed for the medical situations and storylines. "ER" aired on NBC from 1994-2009, so Akilah would have watched it both pre- and post-rescue. After her success stitching up Van's face, she probably started paying more attention to the granular medical details. Of course, this is assuming Akilah is one of the characters to make it out of the forest alive. We still don't know if she will!