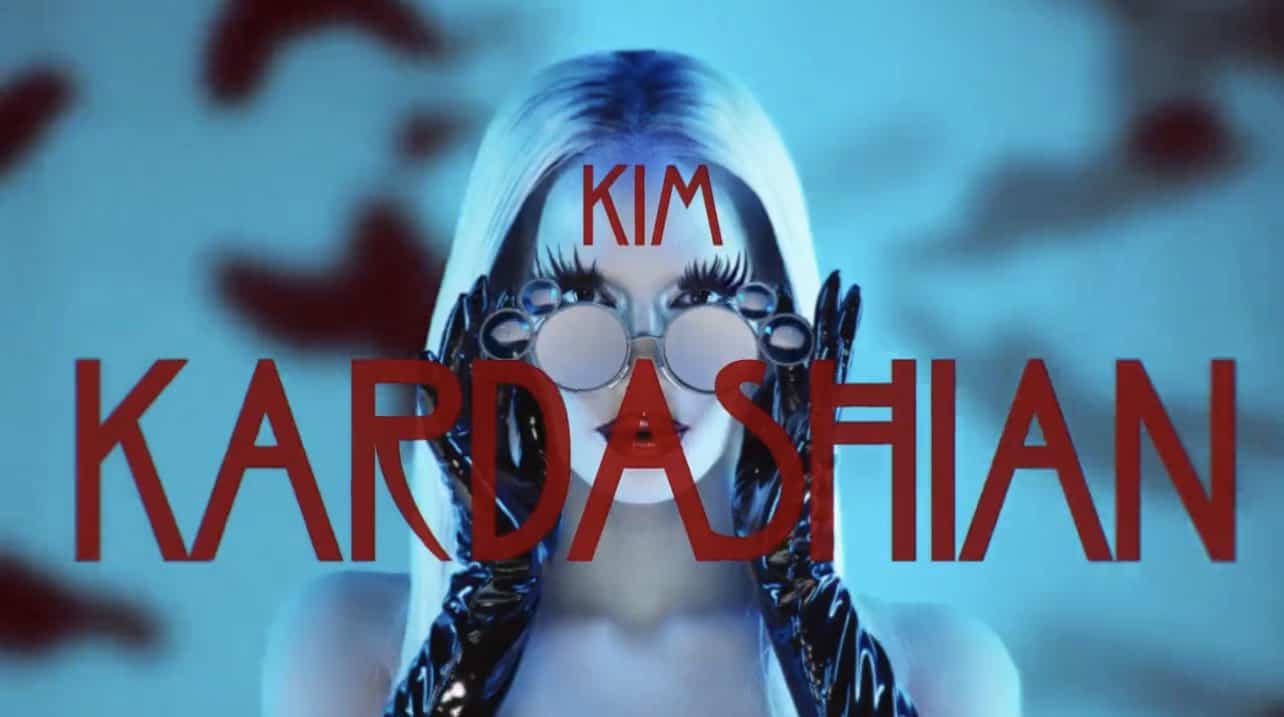 The news of Kim Kardashian's casting in the upcoming season of "American Horror Story" has dominated the series news cycle since it broke. Is this good news, though? It seems the show is hedging its bets that Kim K. will provide a big win, given the front-and-center use of her character in the marketing campaign we've seen so far. The anthology as a whole has had a lot of ups and downs. Now, with another season and the noticeable absence of prior AHS powerhouses Sarah Paulson and Evan Peters, will this cast and new storyline suffice?
Check out the video version of this article: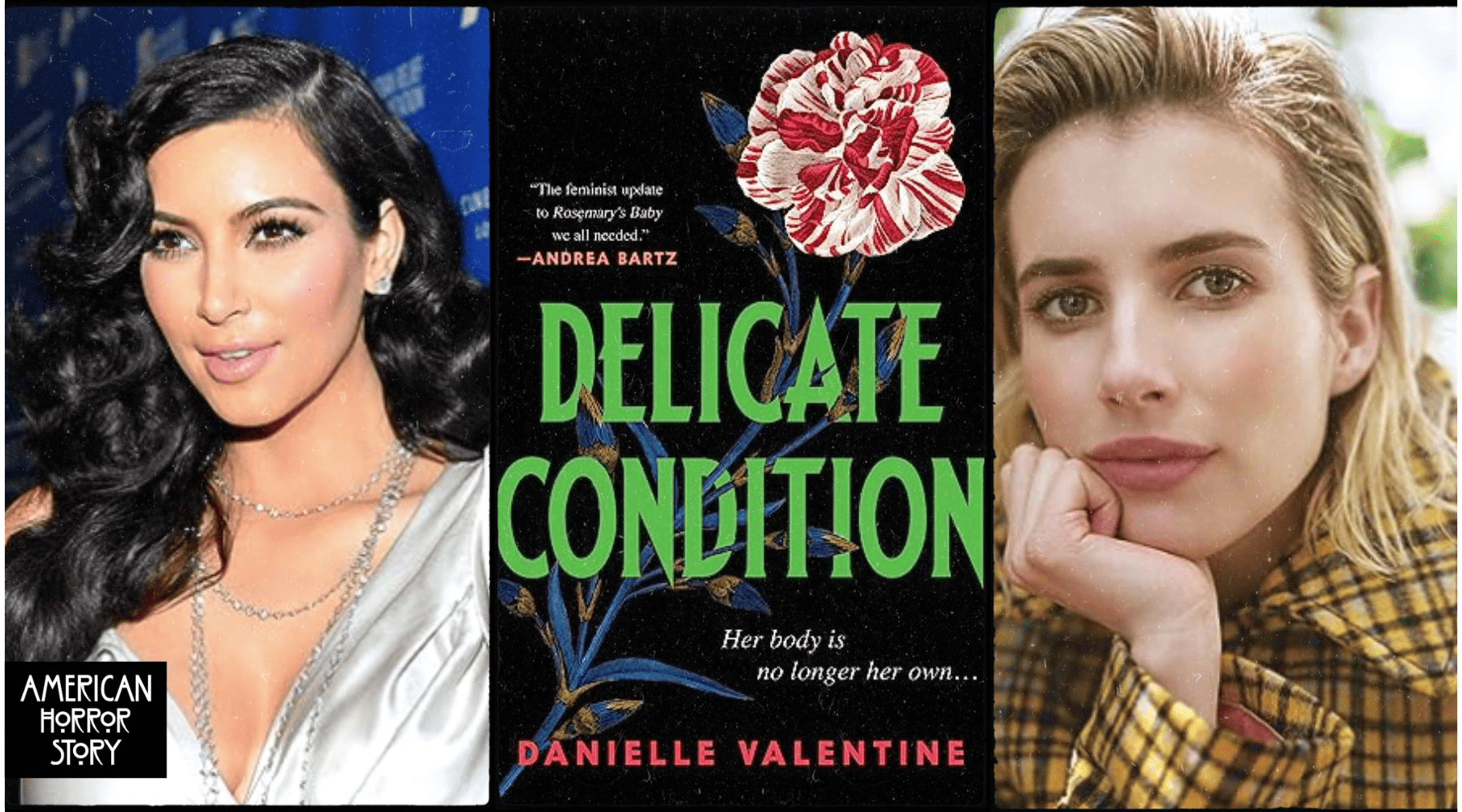 Season 12 of Ryan Murphy's series is titled "American Horror Story: Delicate" and is based on the novel "Delicate Condition" by Danielle Valentine. This is the first time the anthology has adapted a season from a novel, which is a thriller in the vein of "Rosemary's Baby." Valentine's book is essentially a horror story about pregnancy. A woman who has achieved a new level of fame has difficulties trying to conceive a child after multiple IVF treatments. She is convinced that someone (or something) is preventing her pregnancy from happening. Valentine also took inspiration from "Alien," which gives us an idea as to the overall vibe of the story. Little information is available on how true the television adaptation stays to the novel, but we will know more soon.
The new season's teasers feature what looks to be a creepy coven of dancing women in white wigs and black latex gloves, horrifying pregnancy, egg, IVF, and baby imagery, and spiders and webs galore, all set to ultra ominous "Rock-A-Bye Baby" lyrics. Kim K. plays Siobhan Walsh with co-star Emma Roberts (AHS veteran), along with "Only Murders in the Building's" Cara Delevingne, and "The Resident's" Matt Czuchry. Additional cast members include Barry Anderson, Anisa Benitez, Annabelle Dexter-Jones, Michaela Jaé Rodriguez, Odessa A'zion, and Debra Monk, plus returning cast members Billie Lourd, Zachary Quinto, and Denis O'Hare.
Can this cast gel and live another season without missing alums and arguably its best-ever franchise characters? Will Kim K. surprise us and succeed at yet another endeavor, or will she fall flatter than her and Kanye's marriage?
'One Thing Leads to Another'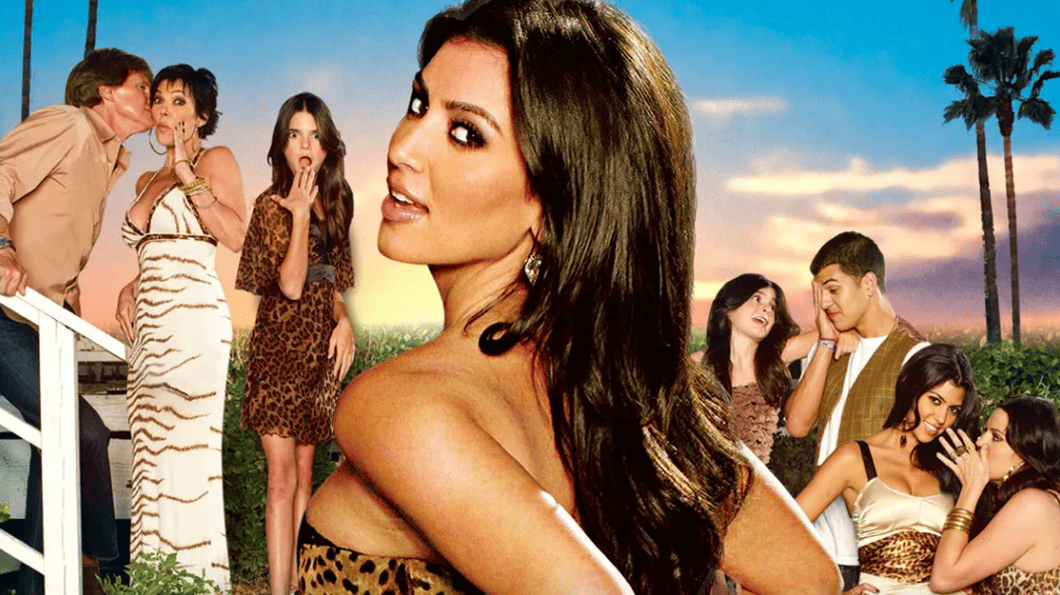 As one of America's most widely known and recognized media personalities, Kim K. is stepping out of her comfort zone and back into Hollywood in her latest on-screen project. In recent interviews, she said that she employed an acting coach to help train for this role in a scripted horror thriller that has spanned double-digit seasons. There's not a lot of information out there on her character, but based on the teasers, she'll be creepy AF! If nothing else, Kardashian will look stunning, so she's got that going for her.
Kim K. is a socialite best known for Hulu's "Keeping Up With the Kardashians," along with multiple entrepreneurial endeavors. These include SKIMS, her boutique chain, Dash, co-founded with Kardashian sisters Khloe and Kourtney, plus a robust modeling and business career. She's technically an actress already with IMDb credits in the 2008 "Disaster" movie, a cameo in "Ocean's Eight," and an upcoming cameo in "PAW Patrol: The Mighty Movie."
As far as television experience goes, she's also listed in "2 Broke Girls," "American Dad, "Drop Dead Diva," "CSI: NY," "How I Met Your Mother," and others. Kim K. has also appeared as a host on "Saturday Night Live," if you count that as acting. I've never watched her in any of those roles (though I did catch one of her SNL skits after it aired). Also noteworthy are her multiple producer credits. Is Kim K.'s prior experience enough to warrant a role in this well-established franchise? That's the question of the (premiere) week.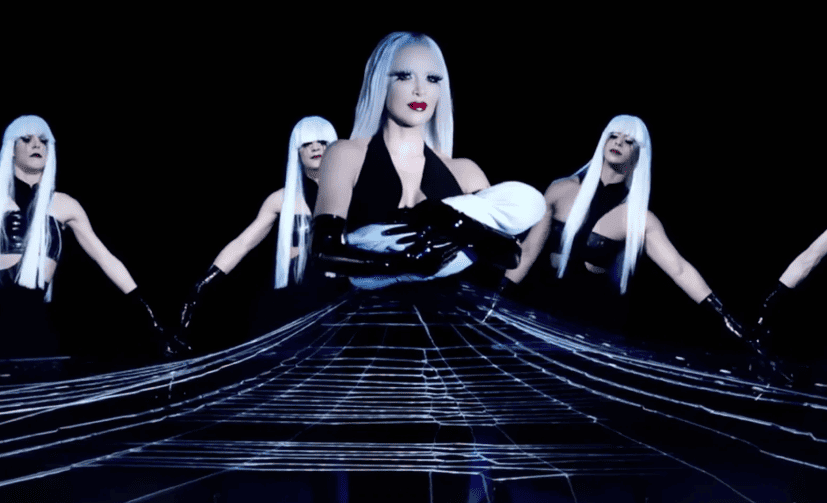 I'll be the first to admit: I used to watch "Keeping Up With the Kardashians." I didn't love it, but back when I started watching circa 2008, I was intrigued by the Kardashian clan and reality TV as a whole. Eventually, the show sucked me in for at least a few seasons. I eventually gave this up as well as "The Real Housewives of New Jersey," and a few questionable reality competition shows I watched around or after that time (looking at you, "Celebrity Apprentice"). I primarily shifted to scripted television with a focus on thrillers and dramas and the occasional sitcom mixed in.
Something in me changed after having kids, and the thought of a person like Kim K. being a real option as a role model to my children didn't sit right with me, especially given her initial claim to fame. My first reaction to her casting in one of my favorite horror shows' newest season was utter dismay. I initially vowed that I'd boycott it, especially given Ryan Murphy's recent drama surrounding his show early in the still ongoing WGA writers strike. However, I can't resist and will be watching because I absolutely have to know if Kim K. sucks or not, plus some other reasons I'll get into shortly.
Murphy's television formulas and genius have earned him momentous success in the space with multiple series, many of them also anthologies, including "American Horror Stories," "Monster," "Ratched," "The Watcher," "American Crime Story," and others. He hasn't made it this far by throwing darts in the dark, so do we defer to his expertise and believe Kim K. was the right woman for the job? I guess I can give Murphy and Kim K. the benefit of the doubt until after I watch, but I'm leaning toward not loving her. Maybe she'll prove me wrong.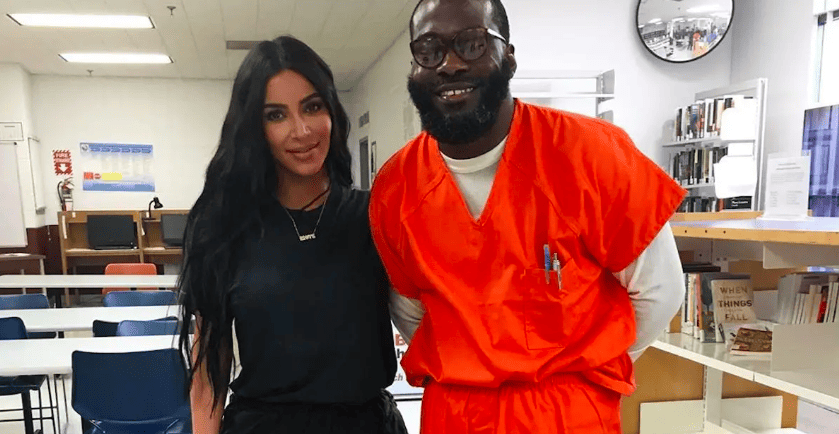 Perhaps Kim K. isn't all bad, and she brings her A-game to "AHS: Delicate." She does seem to try and succeed at almost anything she does, with the exception of marriage. I give credit where it's due, and she has made some helpful contributions to society. Yes, she advocated and used her influence to help free a death row inmate. Was it genuine or just good PR? Probably the first one, but honestly, it's hard to tell what celebrities do and why. Not all motives are innocent, even if this death row inmate was.
She's a mom, and by all counts, a good one. She's not a terrible person, but at the same time, definitely not the type of friend I'd have — at all. Likeability shouldn't be a factor when judging acting ability because some very likable actors play less-than-desirable roles (Kevin Alves as Travis Martinez in "Yellowjackets" is a perfect example). And then there are disliked actors who play likable characters.
'My Beautiful Dark Twisted Fantasy'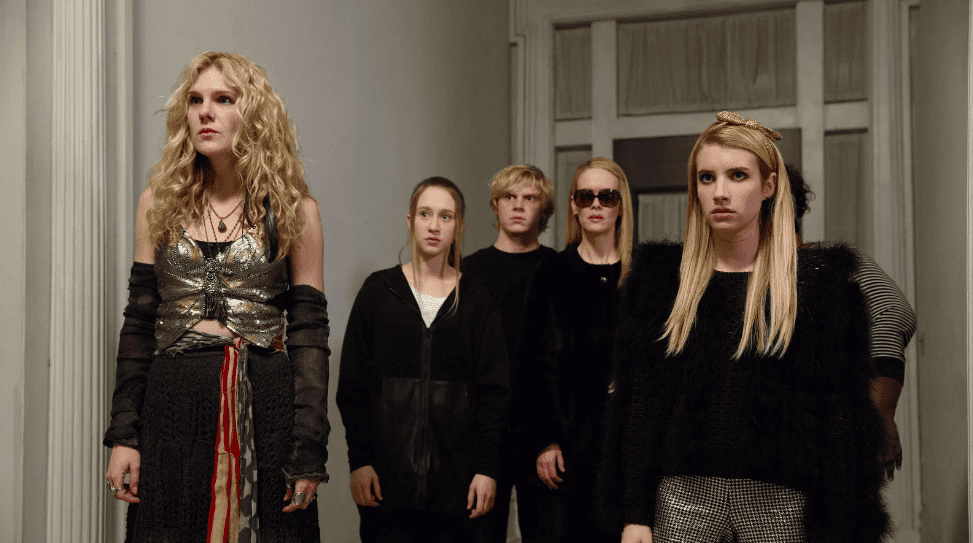 The anthology series has had its share of ups and downs in terms of storylines and casts; it will be interesting to see how the latest season shapes up. The majority of seasons featuring repeating headliners Sarah Paulson, Evan Peters, and former star Jessica Lange were all exceptional, notably "Murder House," "Asylum," and "Coven," which rank high on my personal AHS scale. Then there were less star-driven seasons that didn't wow as much, such as "1984" and "Cult." Others like "Hotel," "Roanoke," and "Freak Show" sit at the middle of my list, with the remaining seasons hovering lower.
While Paulson and Peters are noticeably absent again this season, there's a bright spot with a new addition to the AHS crew. In addition to the previously mentioned returning cast members this season, newcomer Matt Czuchry from Fox's recently canceled "The Resident" is also joining this season. Czuchry is also known for "Gilmore Girls" and "The Good Wife," but his character Conrad Hawkins on "The Resident" was such a pleasure to watch. Plus, he and his on-screen wife Nicolette Nevin (Emily Van Kamp) remain one of my favorite medical show ships of all time. If nothing else, his presence on "AHS: Delicate" should at least give something if other cast members or storylines don't deliver.

The verdict is out on whether or not Kim K.'s presence in the new season of "American Horror Story" will disappoint or delight viewers. Even if she's not my ideal example of positive humanity, she's talented at some level because, let's face it, she's more successful (at least financially) than most of the population. Maybe Kim delivers on the same scale as her predecessor Lady Gaga in "Roanoke" and "Hotel," she'll prove me wrong, and it will be my favorite season ever. Doubtful, but there's only one way to find out.
Part 1 of "AHS: Delicate" premieres on Wednesday, Sept. 20 at 10 p.m. ET on FX, then streams the next day on Hulu. Viewers can expect 10 one-hour episodes, the first titled "Multiply Thy Pain." Along with this first-part season premiere, the spinoff "American Horror Stories" premieres in late October — just in time for Halloween.