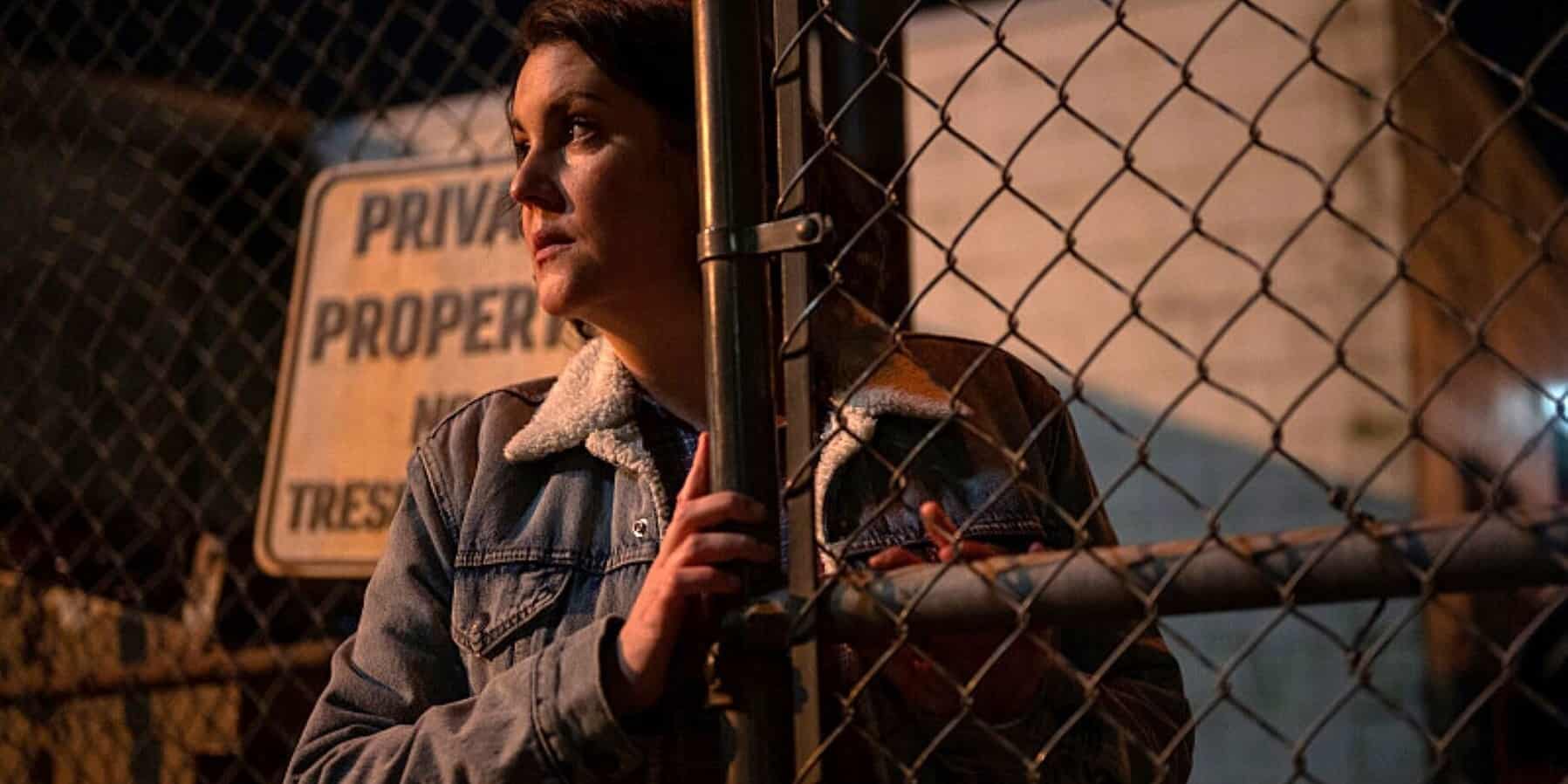 After two riveting seasons of "Yellowjackets," one thing is certain: Shauna Shipman Sadecki (played by Melanie Lynskey as adult Shauna and Sophie Nélisse as teen Shauna) really knows how to wield a knife. As the resident butcher of the group, Shauna made meal preparation her responsibility while the Yellowjackets were stranded in the wilderness. But she doesn't hesitate to revert to that butchery role as an adult, as we saw in Season 1 (that poor bunny rabbit!).
It's safe to assume, based on some of her actions as an adult, that Shauna never emotionally matured after her time in the wilderness. That's not surprising given that she was put through the wringer, losing her best friend in Season 1 and then her baby in Season 2. It's hard to imagine anyone surviving the things Shauna went through in the forest, but somehow she not only survived but also managed to get married and raise a daughter.
As we wait for Season 3, let's reflect on Shauna's character journey and how the aftermath of the plane crash shaped who she is 25 years later.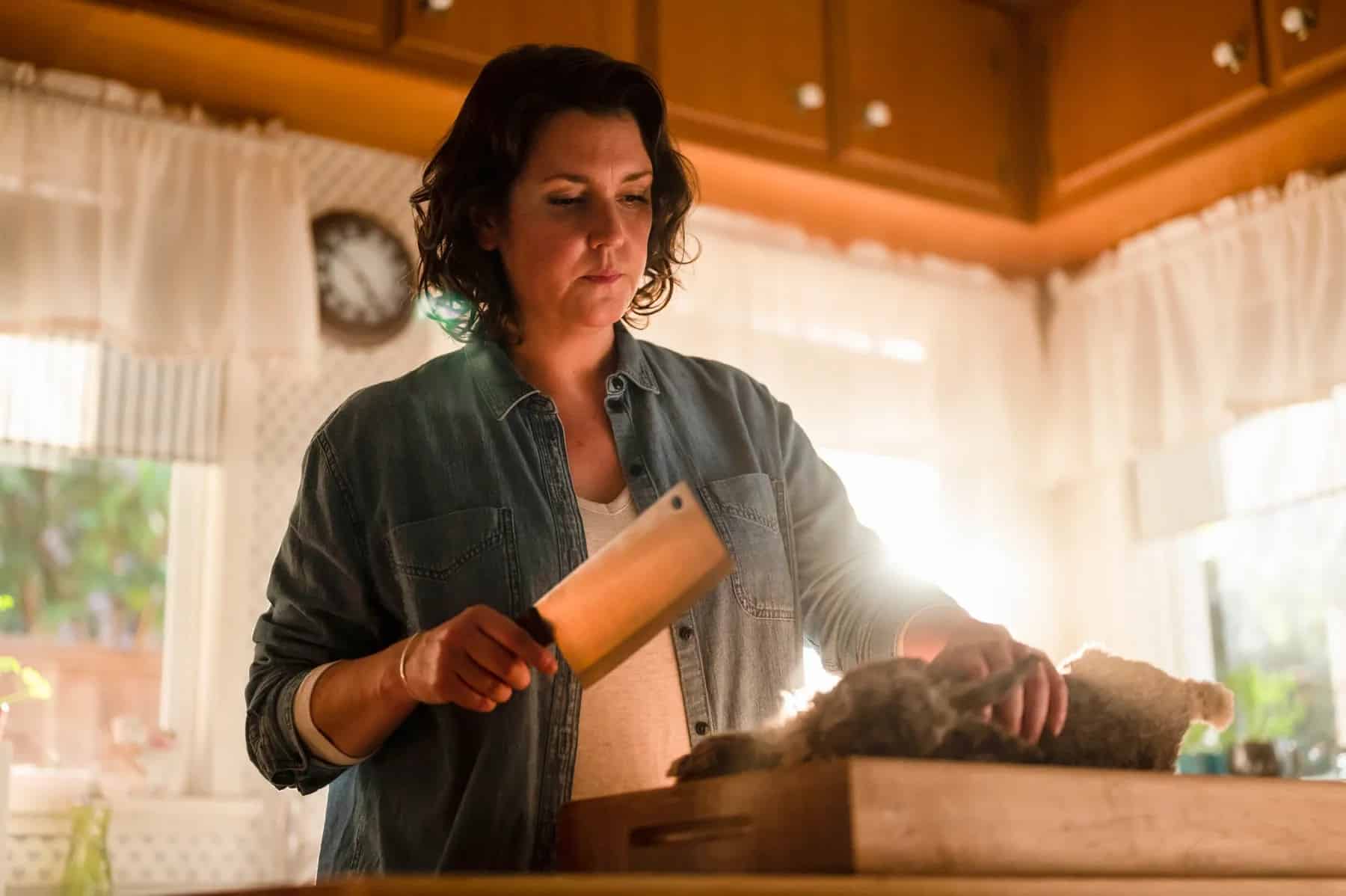 After their plane crashed and the stranded teens realized rescue wasn't on the horizon, almost everyone pitched in to find food and shelter in the forest. Upon wrangling a deer for their first meal, Shauna offered to take on the role of butcher. From that moment, we began to see the timid Shauna come out of her shell and almost thrive in her designated role as the group's knife-wielder in the wilderness. Even her best friend, Jackie (Ella Purnell), pointed out to Shauna that she was "kind of turning into a bada**."
When Natalie (Sophie Thatcher) and Travis (Kevin Alves) returned from a successful hunt, Shauna was afforded more opportunities to fine-tune her butchering skills. By the time Javi (Luciano Leroux) died at the end of Season 2, Shauna really knew what she was doing with that knife — even when cutting up a corpse. While she may have hesitated to get started, once she did, she seemed sure enough of her skill set. Evidently, it was a talent not easily forgotten, given how comfortably adult Shauna managed to dismember the body of Adam (Peter Gadiot). We also saw she wasn't afraid to put her own spin on a dinner recipe — at the expense of a garden rabbit.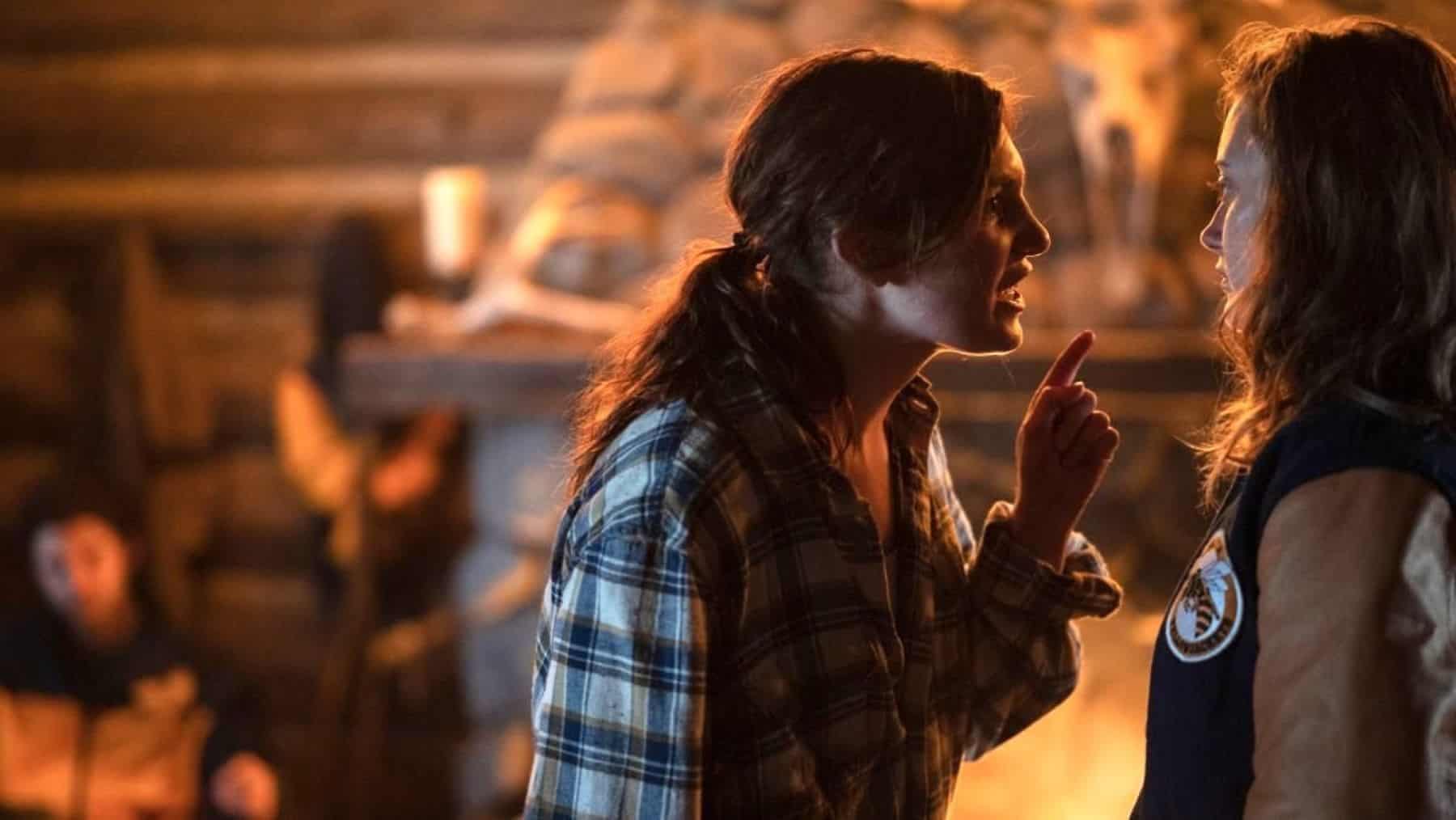 From what we've seen of their lives before the plane crash, it was clear that Shauna was second fiddle to Jackie in almost every situation. Ever used to being the sidekick, Shauna never really spoke up for herself or stepped out of Jackie's shadow. Consider the fact that Shauna was secretly hooking up with Jackie's boyfriend, Jeff (Jack Depew). This secret was exposed in the Season 1 finale, with Shauna and Jackie's explosive argument in the wilderness cabin.
Finally releasing all the resentment she was holding inside, Shauna hit Jackie where it hurt during this fiery verbal altercation — and the consequences were disastrous: Jackie went to sleep outside, only to freeze to death when it unexpectedly snowed. Losing Jackie caused a complicated storm of emotions within Shauna, who was obviously heartbroken by her best friend's death but also furious with herself for the indirect role she played in it.
In the present day, we know Shauna hasn't stopped blaming herself for Jackie's demise. At the same time, though, losing Jackie gave Shauna the chance to finally be her own person. She even went on to marry adult Jeff (Warren Kole), but we've seen that their marriage is far from perfect. We can only guess how liberated and suffocated Shauna must feel with all the trauma she's still carrying around.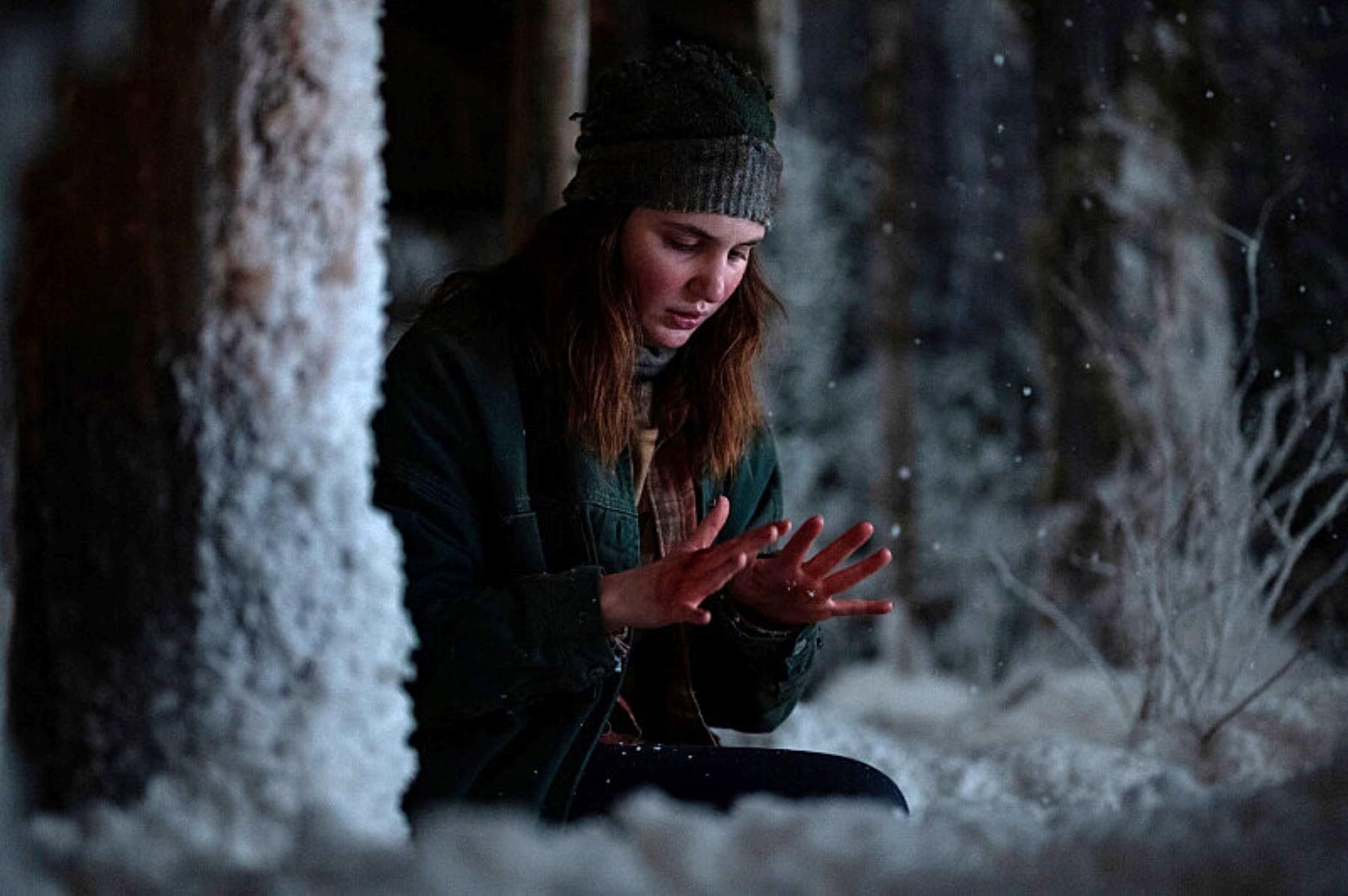 Everyone handles death and trauma in their own way. After seeing Shauna talking to Jackie's corpse, it was evident she wasn't processing the loss at all. Indeed, hallucinating full-blown conversations with a dead person doesn't seem like the greatest coping mechanism.
When Taissa (Jasmin Savoy Brown) discovered Shauna had gone as far as doing the deceased Jackie's makeup, the group realized how critical it was to get rid of Jackie's body so Shauna could truly begin to move on. As part of that process, the girls attempted to cremate her corpse, but ended up roasting it instead. Starving and pregnant, Shauna couldn't pass up eating Jackie's perfectly cooked body. Shauna took the first bite and encouraged the others to dig in, insisting, "She wants us to."
This was the moment "Yellowjackets" officially brought cannibalism into the mix. Then, as if the "Snackie" feast wasn't bizarre and disturbing enough, teen Shauna went through more trauma when her baby was stillborn months later — one of the hardest-to-watch moments in "Yellowjackets" so far. Sensing her overflowing anger and the need to release her emotions, Lottie (Courtney Eaton) stepped forward and allowed Shauna to physically take out her pent-up rage on her.
Once Shauna's fists started flying, it seemed as if she'd never stop swinging. We know Lottie may not have been in her right mind, but she took those hits in hopes of helping her friend. Unfortunately, decades later, it seems Shauna still doesn't know how to handle her (largely understandable) anger and is quick to react and threaten. After all, we've seen adult Shauna not only kill Adam but also pull a gun on multiple people.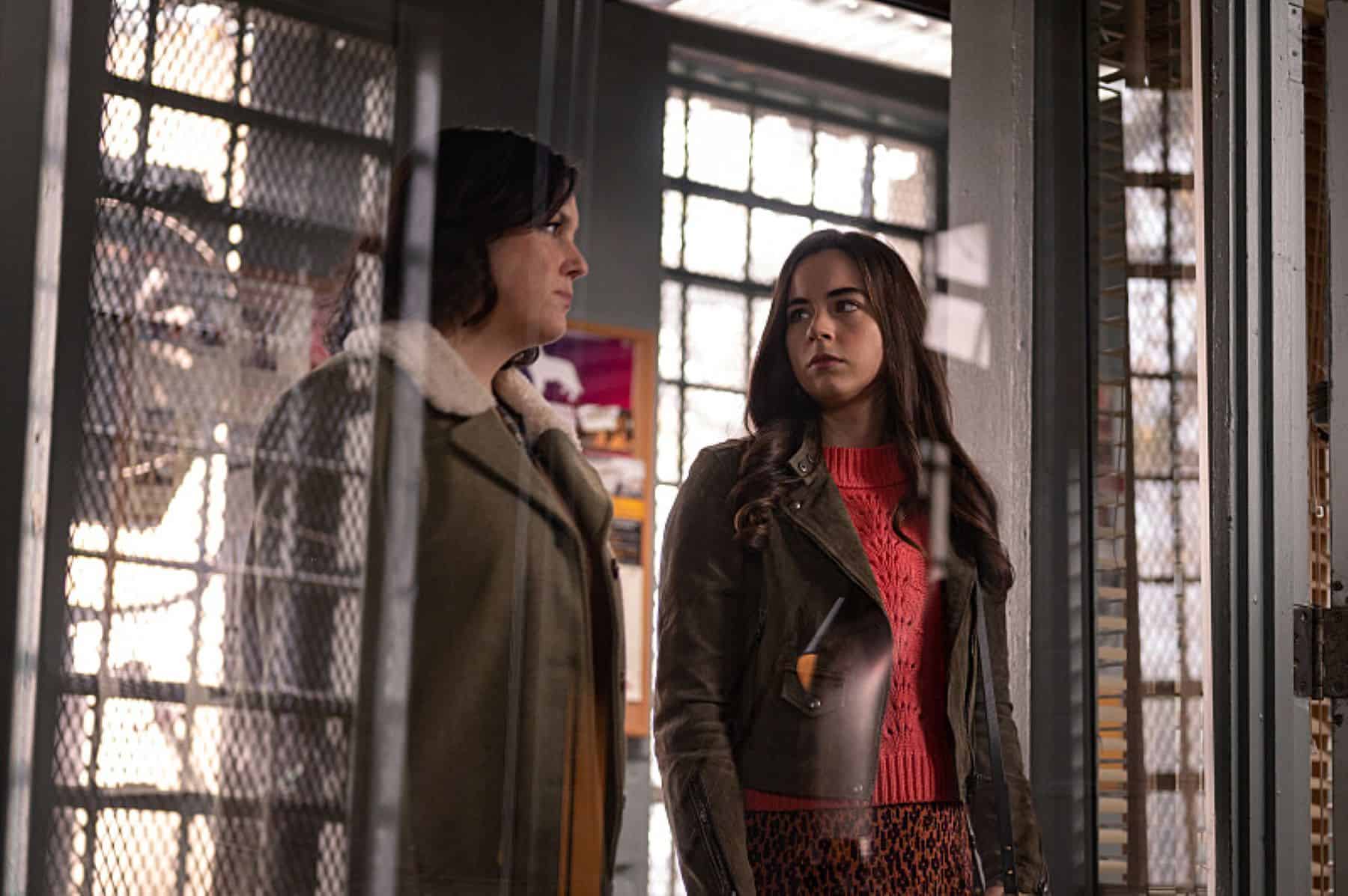 In Season 1, adult Shauna seemed aloof, cold, and uninterested in her own family. Season 2 gave us a new perspective in regard to who she is as a person and why she does the things she does. Is it any wonder Shauna is often emotionless and has trouble connecting with her teen daughter, Callie (Sarah Desjardins), considering the way she lost her first child? Learning the fate of "wilderness baby" helped us see the bigger picture when it comes to Shauna.
It seems Shauna never allowed herself to bond with Callie, so that if she ever lost her, it might hurt a bit less. But that hasn't stopped her from showing mama bear tendencies, as we saw the lengths Shauna went to protect Callie after learning she was being taken advantage of by Saracusa (John Reynolds). Callie returned the favor in the Season 2 finale, essentially saving her mother when it looked like the other survivors were ready to make Shauna their next prey. Might these two actually form a real relationship next season?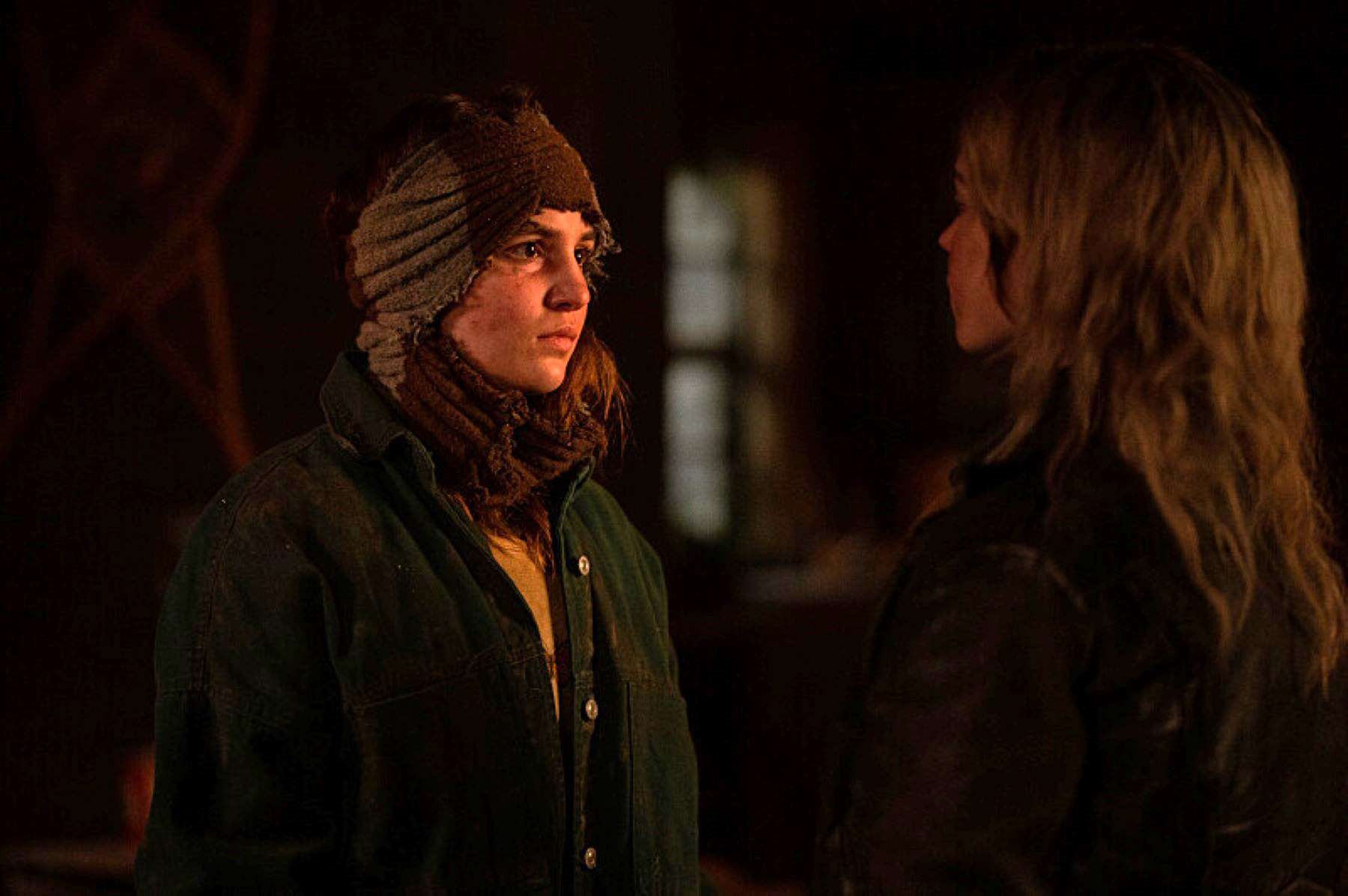 Besides the fate of Shauna and Callie's mother-daughter relationship, "Yellowjackets" ended its second season with a few other loose threads.
The night the cabin burned down in the teen timeline, we were given a sneak peek into Shauna's latest journal entry, and, boy, was she salty. Shauna believed that the role of the group leader should have been bestowed upon her, given everything she had been through and lost out there. She seemed to begrudgingly accept Natalie as the new Antler Queen, but we think a power struggle could be in the cards, especially if the group splits in two.
Meanwhile, is adult Shauna officially out of the woods and off the hook for Adam's murder? Will Shauna forgive her friends for trying to hunt her down? How will she cope with the death of adult Natalie (Juliette Lewis)? And will Shauna cool it with the butchery or keep using her scary good knife skills?