If you're ready to expand from more traditional streaming services such as Netflix and Hulu, Max and Peacock are two solid options. Max has an array of elite original content that will appeal to almost anyone. NBCUniversal's Peacock has an entirely free tier that offers a variety of movies, TV shows, and live sports, while its premium tier provides access to even more binge-worthy content. Which one should you invest in? Let's dive into the details and figure out which service is right for you.     
Max: An on-demand streaming service with top-quality original content and recently released box-office hits.
Pros
An extensive library of critically acclaimed films and TV shows
Unique high-quality original content
Recent film releases available to stream
Cons
More expensive than many competitors
Smaller library than some competitors
Peacock: A streaming service with a variety of on-demand content and access to live TV.
Pros
Live sports
Three price tiers, including a free one
Quality on-demand content, including movies, shows, sports, and news
Cons
Less variety than some competitors
No must-watch original content
What's the Difference Between Max and Peacock?
Both are streaming services, but Peacock and Max are very different.
Peacock is similar to services such as Paramount Plus. Like Paramount Plus, Peacock is built around a family of TV networks and film studios — namely, NBC and Universal Studios (with Paramount Plus, it's CBS and Paramount) — so it's stocked with familiar TV shows and live TV you may recognize from cable.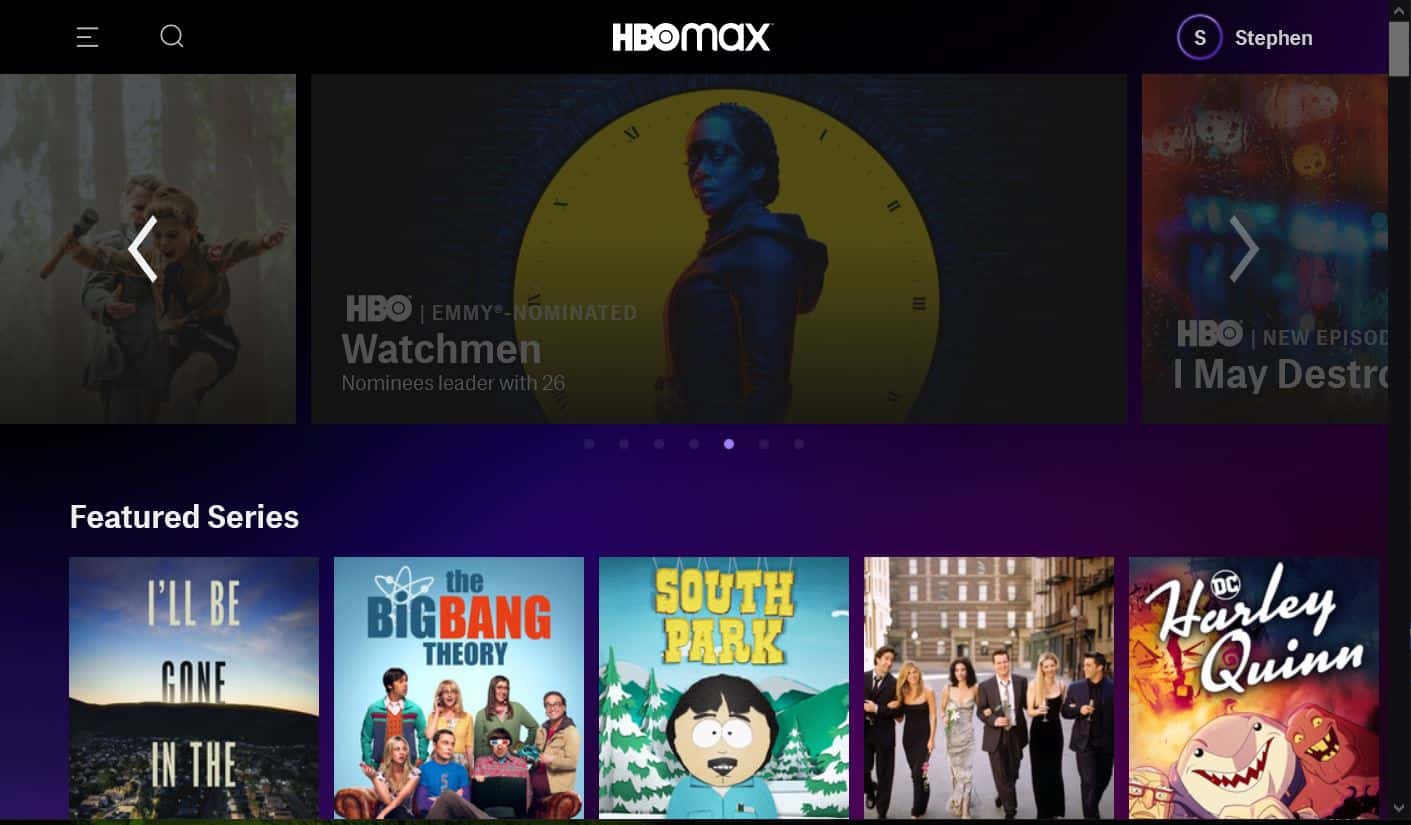 Max, on the other hand, is built on the brand. You'll find familiar shows from the premium cable network, such as "The Sopranos" and "Game of Thrones, as well as recently released films from all studios — especially Warner-owned studios, since WarnerMedia owns HBO. Max also has licensed content, including from Peacock's own affiliated channel; "Friends," which aired on NBC, is currently on Max.
A big difference between the two services is access to live TV. Max offers on-demand content only, while you can watch live sports and news on Peacock. You can also switch over to the Channels tab, which plays content in a cable-like format and eliminates the need to endlessly search for something to watch by providing a curated playlist.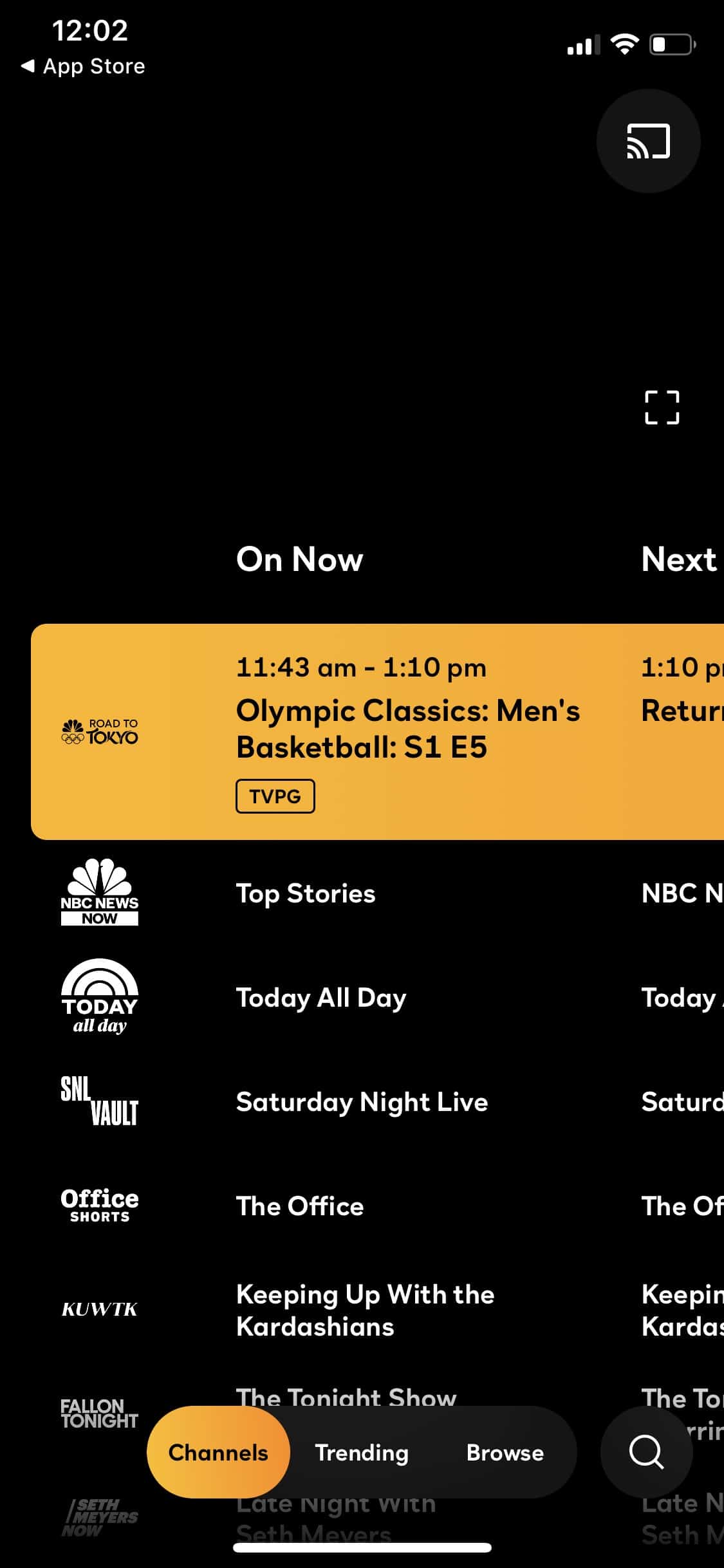 Another big difference is the price. Both services charge monthly subscription fees, and both offer cheaper ad-supported options. But Peacock is clearly the more affordable of the two: Max's priciest subscription is $14.99, while Peacock's is just $9.99. Peacock also offers a free tier, and  Max does not.
Peacock's free tier provides access to plenty of content without even requiring your credit card information. All you need is an email address, and voilà — you're ready to enjoy free content, including live sports. Peacock's streaming app is available on Roku, Android TV, Xbox One, PlayStation 4, Chromecast, iOS and Android mobile devices, and Vizio and LG smart TVs. You're out of luck if you use Amazon Fire TV or a Samsung TV, since Peacock is not currently available on those devices.
Max has half the hours of content — 10,000, compared to Peacock Premium's 20,000 — but for Max it's quality over quantity. You'll gain access to WarnerMedia movies and shows, as well as top-tier original content everyone is talking about.
What Can You Watch on Max vs. Peacock?
Max offers a more elite experience in terms of content. You can watch Warner Bros. movies the same day as their theatrical release. If you want to see the highly anticipated "Those Who Wish Me Dead" with Angelina Jolie or "The Conjuring: The Devil Made Me Do It," Max will stream both at the same time they're released in theatres. You will also get access to other blockbusters, such as "The Suicide Squad" and "Godzilla vs. Kong." If you're more interested in quality TV series, Max offers fresh options such as "Mare of Easttown," which follows a small-town detective investigating a murder. You can also get into other popular shows, such as "Westworld," "The Sopranos," "Game of Thrones," and "The Wire." As we explained in our Max review, the service has a strong claim to the best on-demand library of any streaming service.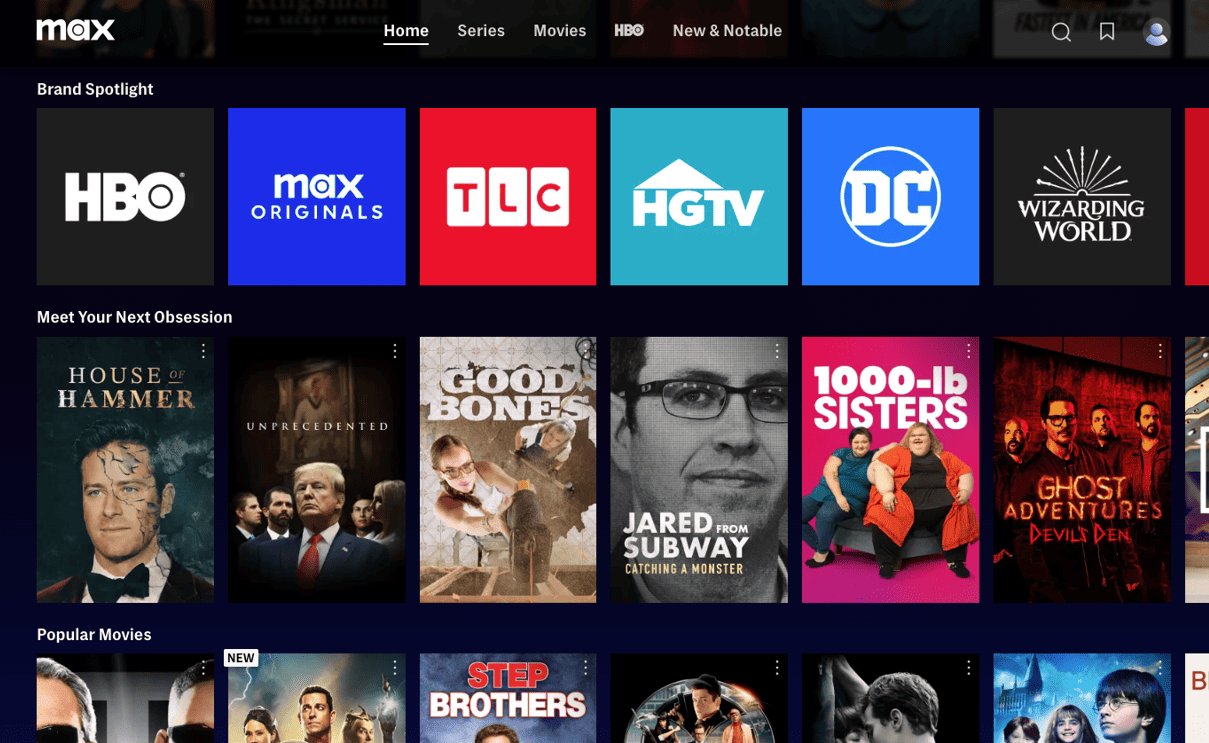 Peacock's catalog is a little more dated, but it still features solid hits, including the Jason Bourne series, the Matrix series, "Jurassic Park," "The Hobbit," "Sweet Home Alabama," and "King Kong." If you're a fan of classic TV such as "The Office" and "Law & Order: Special Victims Unit," Peacock has plenty of content you will enjoy. With "Ray Donovan," "Vikings," "The Affair," "The Fall," "This Is Us," "House," and "Saturday Night Live," the service has hours of worthy content to keep you entertained. There are also plenty of shows that don't require a lot of concentration and provide good background noise while you're folding your laundry, such as "Keeping Up With the Kardashians," "Temptation Island," "The Real Housewives of Atlanta," and "Shahs of Sunset." Peacock also offers plenty of news and live sports, including Premier League Soccer, WWE, and the upcoming Tokyo 2021 Summer Olympics.
It's tough to top Max's content, though. HBO's original series are widely considered the best in the business, and its catalog of films — while relatively small — is packed with new releases. Peacock's catalog is nothing to sneeze at, and its inclusion of some live sports coverage is pretty impressive.
How Much Will You Spend on Max vs. Peacock?
Max is one of the more expensive streaming apps at $14.99 per month, but you can cut the price by a few bucks a month with the service's relatively new ad-supported subscription tier. The price is equal to the quality of content you'll get from Max. The service does not currently have a free trial.
Peacock offers more options. You can choose among three tiers: Peacock Free, Peacock Premium, and Peacock Premium Plus. The service offers 13,000 hours of programming on its free tier and 20,000 hours on its premium tier. With Peacock Premium you will be able to watch every show and every movie on the streaming service, as well as live sports, for $4.99 a month. With Peacock Premium Plus, you will have access to everything — without ads — for $9.99 a month. Peacock offers a seven-day free trial for its Premium tiers. Price was a big part of why Peacock did well in our review, and with a great free option and affordable premium tiers, it's easy to fit into any streaming budget.
Max vs. Peacock: Which Should You Choose?
Which service is right for you? Max will not disappoint: Its high-quality originals and impressive film library give it arguably the best content in streaming. If you're a film buff or love original series, Max is probably your best bet — as long as you don't mind the price.
If you crave live sports or you're a super-fan of NBC sitcoms such as "The Office," you may want to give Peacock careful consideration as well. Peacock Premium is fairly cheap, and it will provide access to as much "The Office" as you can handle. Even if you're not a die-hard, we recommend checking out the free Peacock plan — after all, it's free!
If you're looking for even more options, take a look at our Paramount Plus review for a streaming service that's similar to Peacock, and our Disney Plus review for something that's more like Max.