Replacing cable shows and movies with on-demand services like Netflix is usually a no-brainer. But what about live programming, like cable news? CNN always has the latest of the biggest breaking stories, and if you're relying on on-demand streaming alone, you might be left out of the loop. That's why we're here with some next-level cord-cutting tips, so that you can learn how to watch CNN without cable. In this article, we'll lay out your legal options for grabbing a CNN live stream, and we'll explain what the latest and greatest live TV streaming services are and how they work. Read on to learn how to watch CNN without cable!
How to Watch CNN Online Without Cable
Longtime Cordcutting.com readers know that cord cutting and live TV are far from mutually exclusive things. It's easier than ever to watch live TV without cable. That's thanks to a pair of strategies, one of which will be particularly useful for us today.
You may already know that some channels, including major networks, are available over the air. But CNN is not one of these "broadcast channels" – which, until recently, meant that news junkies were out of luck if they wanted to watch CNN without cable. But times change, and broadcast TV is no longer your only live TV option as a cord cutter: there are ways to get network TV channels, too.
The ways we're referring too comprise a group of services called "skinny bundles." We'll list a bunch of them below, so let's take a moment here to define what we're actually talking about. A "skinny bundle" is a live TV streaming service. It's also a "multichannel" service – in other words, it's a lot like cable. With a skinny bundle, you can hop around from channel to channel and watch live TV.
So how is it different from cable? Primarily, it's different because of how it's delivered: online. That means no regional monopolies, lower prices, and device support that allows you to stream on the go as well as at home. It's also worth noting that many skinny bundles offer stripped-down channel bundles, saving you money by offering only the most important channels. That's where the term "skinny bundle" comes from. Finally, you should know that there are no long-term contracts to sign when you grab one of these. Sounds a lot better than cable, right?
Not every skinny bundle service offers a CNN live stream, but several do, and that makes them the perfect solution to the dilemma of how to watch CNN without cable. Let's check out the reputable services that offer CNN below.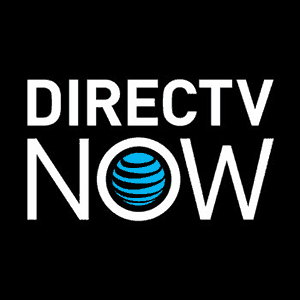 DIRECTV NOW is AT&T's skinny bundle service. It offers tiers of skinny bundle goodness, beginning with the very affordable $35 per month "Live a Little" bundle and scaling up to the channel-packed jumbo bundle "Gotta Have It." You can get a CNN live stream in any one of these bundles, which makes DIRECTV NOW a pretty affordable option for streaming CNN live. DIRECTV NOW earned a positive review from us (read our DIRECTV NOW review here). You can check it out for yourself by signing up for the service's week-long free trial offer via the link below.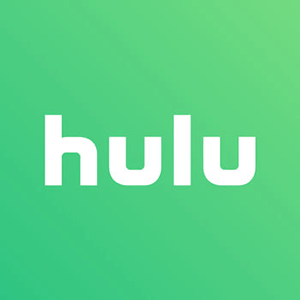 You may recognize Hulu's brand from its longstanding entry into the on-demand streaming space. But Hulu has a live TV service, too, called (creatively enough) Hulu with Live TV. Hulu with Live TV's lone base package will run you $39.99 per month and includes a whole bunch of great channels, including CNN. Hulu is a great option for folks who want a mix of live TV and on-demand content, and it works well as a way to watch CNN without cable. You can give Hulu with Live TV a spin by checking out its free trial offer, which you can sign up for using the link just below this paragraph.
Try Hulu with Live TV for free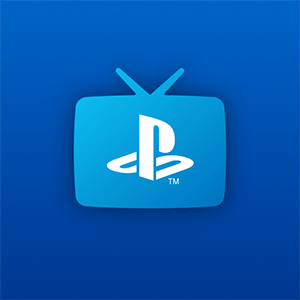 PlayStation Vue is owned by Sony, the same company that makes the famous PlayStation video game consoles. But PlayStation Vue is a skinny bundle that works on all sorts of different devices, not just PlayStation consoles. Like some competitors, PlayStation Vue offers a few different bundles that range from skinniest and cheapest to jam-packed and higher-priced. If you only care about how to watch CNN without cable, you'll have your pick: every one of PlayStation Vue's bundles includes a CNN live stream. That includes the cheapest bundle, "Access," which costs just $39.99 per month. You can check out PlayStation Vue for free by clicking the link below and signing up for the service's free trial.
Sling TV is designed to be flexible. Instead of choosing from bundles of various sizes and prices, Sling TV invites you to grab one (or both) of its two base packages and then build out a custom skinny bundle using add-on bundles called "Extras." The result is a skinny bundle service that minimizes the number of channels you pay for but don't watch.
But we're talking about how to watch CNN without cable here, so let's focus: which of the add-ons do you need in order to get a CNN live stream? Well, none of them, actually. Both of Sling TV's base bundles – the $20-per-month Sling Orange and the $25-per-month Sling Blue – make CNN available from the start, no "Extras" required. Easy! Click the link below to check out Sling TV and any number of add-ons for free for a week.
YouTube TV is still in the process of rolling out its service nationwide. But for those of us in regions already served by Google's version of the skinny bundle, YouTube TV makes an excellent option for watching CNN without cable. YouTube TV costs a very typical $40 per month, but the service itself is not typical: it's one of the best skinny bundles around in terms of streaming quality and features. The content is great, too, and includes a CNN live stream. Check out YouTube TV's free trial below.
Can I Watch CNN on Roku, Fire TV, Apple TV, or Chromecast?
Watching CNN without cable wouldn't be as much fun if you couldn't watch it on your big-screen TV. That's why the next question we'll ask is how to watch CNN without cable on Roku, Fire TV, and Apple TV, and Chromecast devices.
Good news: the answers are pretty much the same. That's because Roku, Fire TV, Apple TV, and Chromecast users will find apps from each of DIRECTV NOW, Hulu with Live TV, PlayStation Vue, and Sling TV that work on their devices. Hulu with Live TV, PlayStation Vue, and Sling TV also work on Android TV devices. YouTube TV works on Roku, Apple TV, and Chromecast, but not on Fire TV (for now).
Each of DIRECTV NOW, Hulu with Live TV, PlayStation Vue, Sling TV, and YouTube TV also work on iOS and Android mobile devices, as well as on desktop and laptop computers.
Hulu with Live TV and Sling TV have apps for Xbox One video game consoles. PlayStation Vue works on recent generations of the PlayStation family of video game consoles.
Put it all together and you have a whole lot of good ways to watch CNN without cable on just about any device you could want to use. So go grab some free trials and enjoy!
Please like us on Facebook to keep up to date on what's new in the world of cord cutting: