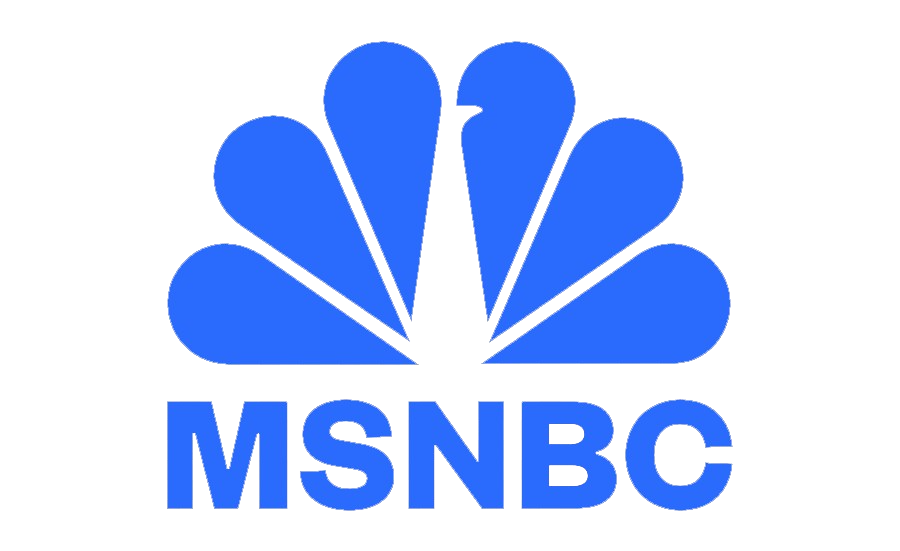 MSNBC is NBC's politics channel, and it's a great place to tune in for congressional goings-on, Supreme Court decisions, and world events. That's the kind of live political coverage you can't find on Netflix. So you've cut the cord, but that doesn't mean you've also cut off your ability to watch MSNBC and other channels you love. You've got options and we're here to show them to you below.
How to Watch MSNBC Without Cable
Your best bet for watching MSNBC without cable is a skinny bundle. A skinny bundle is similar to cable in a lot of ways: It offers live broadcasts of network channels; you can flip through channels just like you did with traditional TV; and with some streaming services, you can record shows to watch later. As the name suggests, a skinny bundle is a little more trim around the waist than its legacy counterpart. Best of all, skinny bundles aren't the only things that are slimmed down relative to cable; the prices are too. Let's take a look at your options for watching MSNBC without cable.
Fans of MSNBC will be happy to know that Hulu's take on the skinny bundle includes the network. Hulu's skinny bundle does not, however, include tiers or big add-on packages. The service keeps things pretty simple, so you should have little trouble tracking down MSNBC. You can read our full review of Hulu + Live TV to learn a bit more about the service.
When fuboTV relaunched in 2017, MSNBC was added along with a broader lineup of channels akin to what you'd find with the competition. While fuboTV still claims it has an edge in sports, non-fans will still find plenty to watch, so don't be turned off by the service's sports-heavy branding. To see what we thought of the service, check out our review of fuboTV, or sign up for the free trial.
Sling TV works a little differently than most of the competition. Instead of dividing its content into tiers, Sling TV uses an á la carte model that has you choose from its base packages first and then select add-on packages, which are small, relatively cheap, and stuffed with channels grouped together by category. The result is a very customizable service; just find MSNBC and build a bundle around it. Check out our review of Sling TV for more information.
YouTube TV is Google's skinny bundle service. It works similarly to its competitors, offering a suite of live network television channels that includes MSNBC. You can read our YouTube TV review or just test it out for free by taking advantage of the service's free trial offer.
Can I Watch MSNBC on Roku, Fire TV, Apple TV, or Chromecast?
You can watch MSNBC in loads of places, including on devices like Roku, Fire TV, Apple TV, and Chromecast. Why limit yourself to watching MSNBC on one kind of device if you don't have to? As you'll see from the chart below, you have plenty of options.
| | Roku | Fire TV | Apple TV | Android TV | Chromecast | iOS | Android | Web browser |
| --- | --- | --- | --- | --- | --- | --- | --- | --- |
| Hulu + Live TV | Yes | Yes | Yes | Yes | Yes | Yes | Yes | Yes |
| fuboTV | Yes | Yes | Yes | Yes | Yes | Yes | Yes | Yes |
| Sling TV | Yes | Yes | Yes | Yes | Yes | Yes | Yes | Yes |
| YouTube TV | Yes | Yes | Yes | Yes | Yes | Yes | Yes | Yes |
Most Popular Shows on MSNBC
Before you dive into MSNBC, you'll probably want a general idea of what's hot to watch. Below are top shows to catch while you're on MSNBC:
"Morning Joe"
"Deadline: White House"
"The Beat With Ari Melber"
"The ReidOut"
"The Rachel Maddow Show"
More to Stream for Fans of MSNBC
Understandably, you may get bored of MSNBC after a while, so if you're looking for similar content from another channel, we've got you covered.
CNN is one alternative for people who like MSNBC. As one of the pioneers of cable news, CNN changed the way people follow the news. From "Anderson Cooper 360" to  "Declassified," you can watch these CNN shows without cable.
We know people who watch Fox News and people who watch MSNBC may be far away from each other on the political spectrum, but there's always value in seeing how different outlets report on the same news events. For more, read our guide to watching Fox News without cable.
We also suggest PBS, home to essential news programs like "PBS NewsHour." In most cases, viewers can get a livestream of PBS with a TV antenna since PBS is a network that broadcasts over the air. But you can enjoy PBS without cable and tune into its news team.