Paramount Network is the new name of the old Spike network, and it's one of TV's most exciting channels. With a mix of Spike's old hits and new scripted programming, Paramount Network is big, bold, and new. But nothing is older and more outdated than paying for cable, so don't go crawling back to the big pay TV giants just to get Paramount Network. Instead, learn how to watch Paramount Network without cable!
And if you're looking for information on how to watch Spike without cable, well, we have good news and bad news. The good news is that it's easy to watch Spike without cable – but the bad news is that it's not called "Spike" anymore, thanks to the aforementioned re-brand. But you can still watch Spike shows online, because many of them have survived the jump to Paramount Network. So read on, Spike fans, and read on, Paramount Network fans – you're all welcome here.
How to Watch Paramount Network Online Without Cable
Paramount Network is a network television channel, which means that (traditionally, anyway) it's part of the cable family – a native of legacy pay TV services.
But network television has grown up, and it's no longer limited to the cable and satellite bundles that first introduced us to our favorite channel. There's a new type of pay TV service on the block, and it's allowing us to watch Paramount Network without cable (and a whole lot of other channels without cable, too).
We're talking about live TV streaming services, which will dominate the list below. These services stream video over the internet, much like Netflix and other high-profile streaming services you may have heard of. But these services are doing so with live TV, something Netflix has never done. And the live TV channels these services offer are the familiar big network stations that you remember from cable and satellite.
There are, of course, differences between live TV streaming services and cable. For one thing, you'll be paying less. These new services are in a competitive market, with no infrastructure concerns around the create regional monopolies. And they also often offer slimmer bundles, which has earned them the sometimes-used nickname "skinny bundles."
On top of that, these new services allow viewers to watch live TV on all sorts of devices. Using one of the live TV streaming services that offer a Paramount Network live stream will allow you to watch Paramount Network without cable on your Roku, Fire TV, Apple TV, Chomecast, mobile device, or computer, to name just a few of your options.
Ready to meet the streaming services that will give you a Paramount Network live stream? Here's how to watch Paramount Network without cable.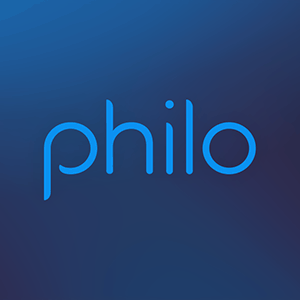 Paramount Network is also available on Philo, an up-and-coming live TV streaming service that holds a special appeal for streamers on a budget. The slimmer of Philo's two skinny bundle packages costs just $16 a month – significantly less than the average price of Philo's competition. That's reason enough by itself to check out Philo, but it sure doesn't hurt that Philo is one of a relatively low number of live TV streaming services that offers Paramount Network as part of its skinny bundle packages. You can check out Philo for yourself by signing up for the service's week-long free trial, which you can do via the link below.
Sling TV has a unique solution to the central dilemma of the skinny bundle business: how can you pay for only the channels you want? Instead of opting for a tiered system, Sling TV chose to give subscribers the power to build out a custom skinny bundle of their own. After choosing Sling Orange ($20/month), Sling Blue ($25/month), or both base packages ($40/month), subscribers can add their choice of "extras" – miniature add-on bundles that feature low price tags and a selection of channels grouped by genre. Paramount Network fans will want to add Comedy Extra for $5/month, as that's the way to get a Paramount Network live stream. Comedy Extra is available for both Sling Orange and Sling Blue and includes Paramount Network either way, so the base package decision is entirely up to you.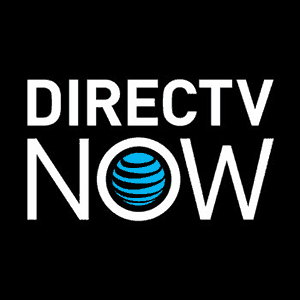 DirecTV Now offers its subscribers a choice of several different bundles, from the smallest and cheapest (the $35/month "Live a Little" bundle) right up to some pretty hefty bundles. You can choose as large or small a bundle as you'd like, because a Paramount Network live stream is included in every one of them. Easy, right? If you want to learn a bit more about DirecTV Now, you should check out our review here. Or, of course, you could investigate the service yourself: the link below will allow you to sign up for DirecTV Now's week-long free trial.
Can I Watch Paramount Network on Roku, Fire TV, Apple TV, or Chromecast?
Paramount Network looks best on the big screen, so it's good thing that DirecTV Now and Sling TV both offer apps for the major streaming platforms that will let you put it there. Specifically, DirecTV Now and Sling TV have apps for Roku, Fire TV, Apple TV, and Chromecast.
What about Philo? Well, Philo is still growing fast and adding new apps for new platforms. As of this writing, though, the only major streaming platform that Philo is available on is Roku. Owners of Roku devices and Roku TVs will find Philo a great way to watch Paramount Network without cable on their biggest TV screens, but the rest will have to wait at least a little while. The good news is that things can change fast with a rising service like Philo, so be sure to check their site regularly to see what platforms they add.
If you're looking to stream on your phone or tablet, you can count on DirecTV Now and Sling TV for apps that work on Android and iOS devices (iOS devices include iPhones and iPads). Philo offers an iOS app, though it does not, as of this writing, have an Android app just yet (that could change soon with such a fast-growing service, of course, so keep your eye on Philo if you're an Android user hoping to subscribe). You can watch on your computer, too, thanks to the in-browser apps offered by each of DirecTV Now, Philo, and Sling TV.
Android TV, the streaming platform used by the Nvidia Shield and some smart TVs, also offers ways to watch Paramount Network without cable. Sling TV has an app for Android TV. As of this writing, DirecTV Now and Philo don't have Android TV apps yet – but, again, that could change soon.
Gamers, you're covered as well. Xbox fans can snag an app for Sling TV.
Long story short? No matter what streaming device you prefer, there are plenty of convenient and legal ways for you to watch Paramount Network without cable. So why are you paying big bucks to the legacy pay TV companies? Take another look at our list above and pick out one (or more) of our ways to watch Paramount Network without cable. Sign up for a free trial (or two, or three), and start streaming! You'll soon see why skinny bundles have become such an important tool in cord cutters' quest to replace their cable content on the cheap. Enjoy!
Please like us on Facebook to keep up to date on what's new in the world of cord cutting: