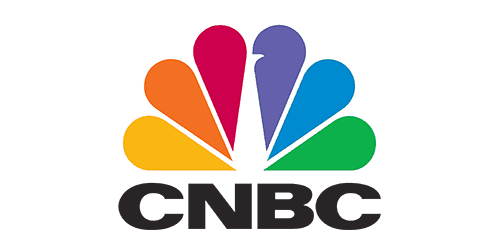 CNBC is one of the most reliable financial news stations on the market — on par with Bloomberg and FOX Business. Without a CNBC livestream, you might find yourself out of the loop on the latest stock market and business news, plus lacking certain NBC Sports broadcasts and other special NBC content. Cord-cutting doesn't have to keep you from CNBC or other quality financial news programming. Below, we'll lay out everything you need to know in order to stream CNBC live, no cable required.
How to Watch CNBC Online Without Cable
NBC is a broadcast channel, which means it's free to watch over the air and without cable. All you need is a high-quality antenna and you're good to go. But watching its sister channel, CNBC, is not so easy. You may not access CNBC over the air, but you can find this channel via skinny bundles.
Skinny bundles are live TV streaming services that provide a collection of channels, just like cable. But unlike cable, these services stream online, offer lower prices, and never demand long-term commitments. With skinny bundles, there are no regional monopolies to drive up prices and limit customer choice. And you can view skinny bundles on a large variety of streaming platforms.
You can stream CNBC on numerous streaming services, including the following:
Can I Watch CNBC on Roku, Fire TV, Apple TV, or Chromecast?
The world of finance doesn't stop operating just because you're out of the house. So while watching CNBC at home in front of your TV is always an option, it's not the only option you have for streaming CNBC without cable. You can watch the channel on a wide range of streaming devices, including gaming consoles, Fire TV, Roku, and many more!
Most Popular Shows to Watch on CNBC
CNBC is home to some of the best shows for financial and market analysis, perfect if you want to take better care of your wallet. Whether you're into stock markets, small business happenings, or major macroeconomic shifts, they have just about everything. Check out these shows on CNBC to see some of the best content on the channel:
"Making of the Meme King"
"Inside Track: The Business of Formula 1"
"Blood & Money"
"Power Lunch"
"Last Call"
More to Watch for Fans of CNBC
CNBC deals with important financial matters, but that shouldn't mean you need a degree in finance just to figure out how to watch CNBC without a cable subscription. If you haven't got your fill of financial news from CNBC there are other bingeworthy finance channels to check out. You can find Bloomberg news on several streaming services such as DIRECTV. If that doesn't suit you, then we recommend checking out how to watch MSNBC.