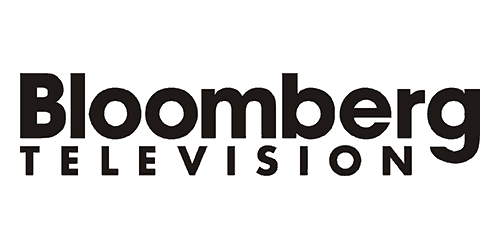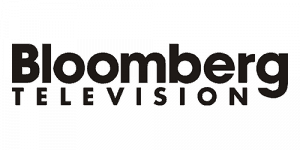 Bloomberg Television brings marketing and business news, analysis, and data to help you succeed in a fast-moving world. Some financial decisions take time and effort to gain the best possible outcome, but some decisions, like cutting out the cable bill, are easy when our favorite financial news channel is on the line. We're here to let you in on a secret: you can watch Bloomberg Television and get rid of your cable or satellite plan.
Like many other network television channels, Bloomberg Television is available online with all the same stuff you'd get through cable or satellite. The only real difference is that you'll pay a lot less. Sounds good? Then read on, and discover how to watch Bloomberg Television without cable.
How to Watch Bloomberg Television Without Cable
If you watch Bloomberg Television regularly, you probably already know that cable and satellite are in trouble. The competitive nature of streaming services, led by on-demand streaming pioneers like Netflix, continues to provide various options to entertain live TV fans.
By letting go of unnecessary fees, equipment, and other cable restrictions, live TV streaming perks include lower prices, the ability to watch on multiple devices, and no long-term contracts. Not every service is the same. The main services that offer Bloomberg Television include:
Can I Watch Bloomberg Television on Roku, Fire TV, Apple TV, or Chromecast?
There are multiple ways to play the stock market, and there's also more than one way to play Bloomberg Television. While a big-screen TV is a crowd favorite, it's no longer the only option. The services above boast support for a wide range of devices, including everything from your Fire TV to your Android or iPhone.
Popular Shows to Stream on Bloomberg Television
Bloomberg Television is all about business, wealth, and markets. If you're new to stocks or a long-time veteran, you'll find interesting series on Bloomberg Television. From examining business and finance news on "Bloomberg Surveillance" to catching up on critical financial changes that may affect your investments in "What'd You Miss?" Bloomberg Television has it all. Here are some more shows you can add to your watchlist:
"The Open"
"Wall Street Week"
"Bloomberg Markets"
"Bloomberg Triple Take"
"Bloomberg Wealth" with David Rubenstein
More Channels to Watch for Bloomberg Television Fans
Bloomberg is a strong source for finding out everything that's happening in the world of finance and business, but it's not your only option for that sort of content. If you want to get another perspective into that high-powered, hard-charging financial world, consider tuning in to CNBC.
If you're looking for a broader range of topics and want general news, there are many great channels you can tune into. Channels like Bloomberg Television and CNBC will tell you what's happening on Wall Street, but cable news channels, including CNN, FOX News, and MSNBC, will give you more wide-ranging news in easily digestible segments.