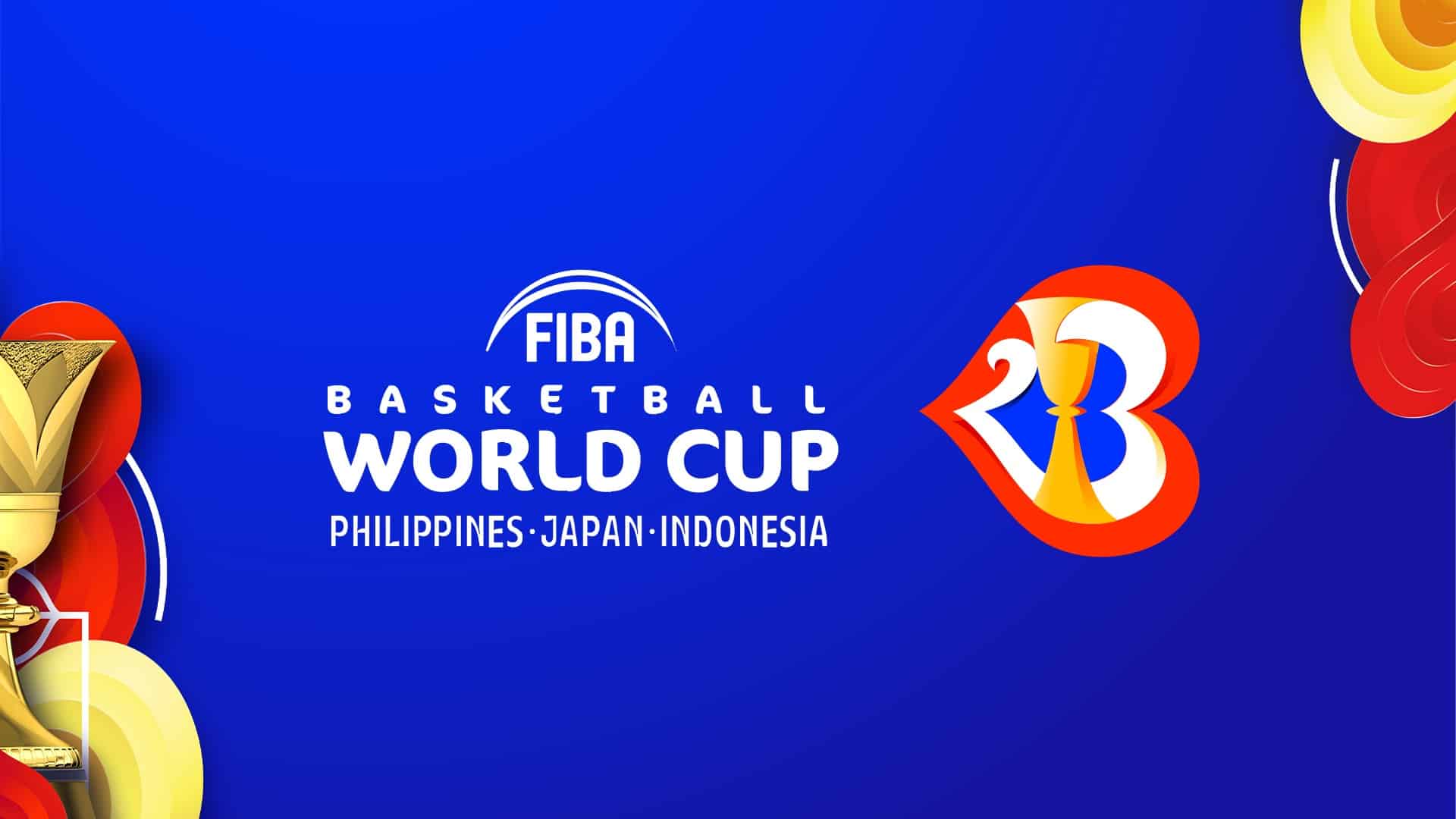 The FIBA Basketball World Cup has been highly anticipated for basketball fans around the world all summer. For the second year in a row, the tournament is being held in Asia, specifically in the Philippines, Japan, and Indonesia. U.S. basketball fans have to contend with watching from afar and a time difference of 12 to 15 hours.
Cord-cutters don't need to worry about missing out on the action; there are plenty of options to catch the games that don't require traditional cable. Our guide will show you how to watch by the time the players hit the courts.
How to Watch the FIBA Basketball World Cup 2023 Online Without Cable

The FIBA Basketball World Cup 2023 is exclusively broadcast by ESPN2 for six games, three of which include the U.S.'s games in the first round, and ESPN+ for every other game. This is great news for cord-cutters since ESPN+ is available on a variety of streaming services. For those who don't want to watch the games in the early morning hours on live channels, ESPN has partnered with Max for live and on-demand viewings with an event pass. Get squared away by Aug. 26 to ensure access to the first U.S. game in the World Cup against New Zealand.
When: Friday, Aug. 25 to Sept. 10
Where: Philippines, Japan, and Indonesia
Here's the complete list of how you can watch the World Cup:
2023 FIBA Basketball World Cup Schedule
With the FIBA Basketball World Cup occurring in a different time zone, some fans may be concerned with catching their favorite team's games. Luckily, the tournament schedule includes the U.S. time zone, so you won't miss a thing.
U.S. Matches
After their seventh-place finish in 2019, the U.S. team is looking for redemption this year, starting with a new generation of talent. We're excited to see the Warriors' head coach Steve Kerr taking over. NBA Rookie of the Year Paolo Banchero headlines, with other notable young players like Anthony Edwards and Tyrese Haliburton — both first-time All-Stars this year — joining to make a run at the World Cup.
| Date and Time (ET) | Game | Platform | Round |
| --- | --- | --- | --- |
| Aug. 26, 8:30 a.m. | USA vs. New Zealand | ESPN2 | Group Phase |
| Aug. 28, 8:30 a.m. | USA vs. Greece | ESPN2 | Group Phase |
| Aug. 30, 4:30 a.m. | USA vs. Jordan | ESPN2 | Group Phase |
Other group phases, quarterfinals, semifinals, and championship games will be determined as the teams play through the tournament. Below is the official schedule that includes all games.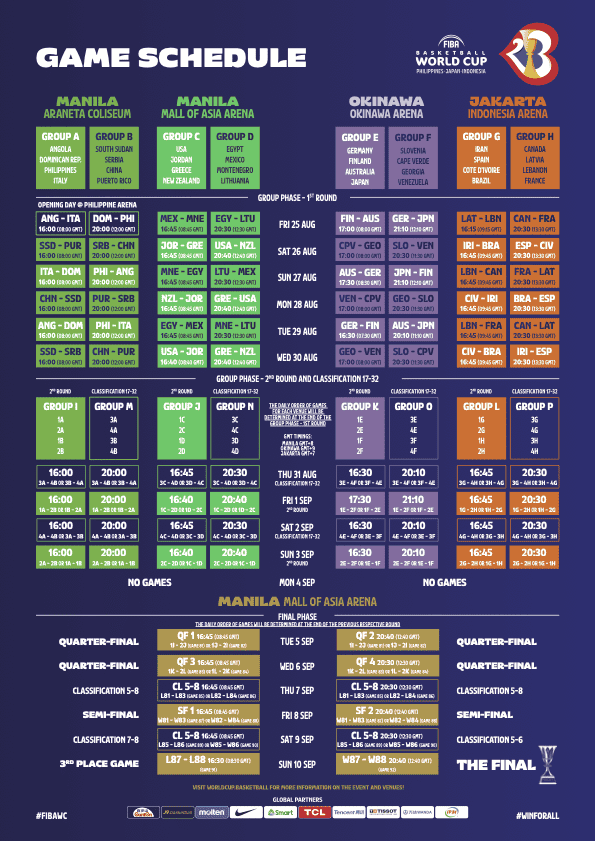 Can I watch the FIBA Basketball World Cup on Roku, Fire TV, Apple TV, and Chromecast?

It doesn't matter if you're watching on Fire TV, Roku, Apple TV, Chromecast, or your laptop. As long as ESPN+ and ESPN2 are included with your streaming service, you'll be able to catch all the FIBA Basketball World Cup matches you desire.
More to Watch for FIBA Basketball World Cup Fans