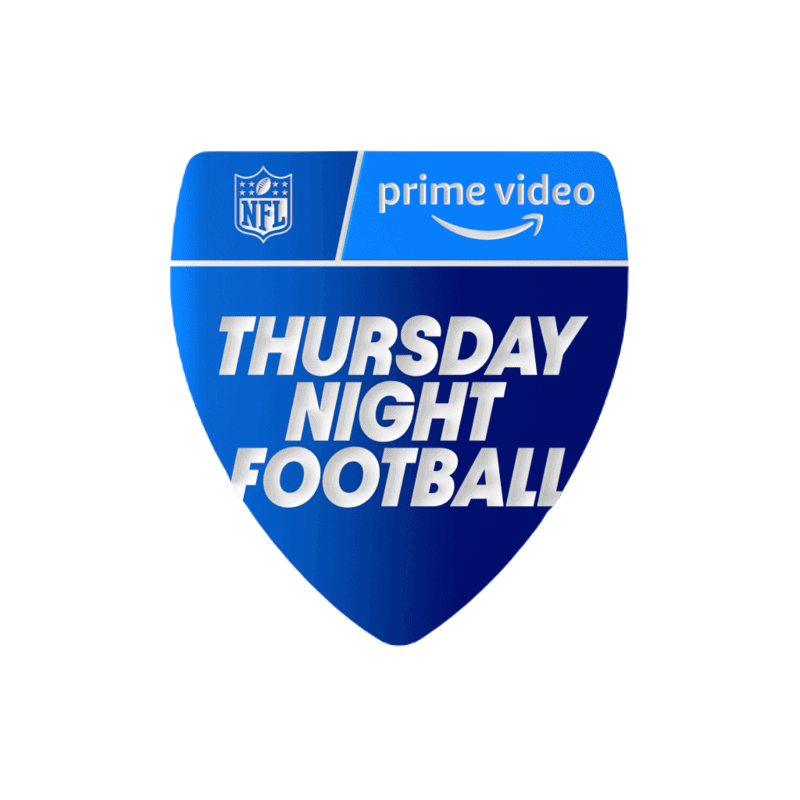 The third week of "Thursday Night Football" action pits the New York Giants (1-1) against the San Francisco 49ers (2-0). According to both the betting line and their season record, the 49ers are the favorite this week. The Giants' injury list reinforces that narrative – with big-name players like Saquon Barkley and Andrew Thomas out of the game this week, New York's job just got a whole lot harder. Luckily for Giants fans, 49ers receiver Brandon Aiyuk might be down for the count this week, as well – he is currently listed as "questionable" for Thursday's game. Make sure you catch the game – follow our guide to streaming "Thursday Night Football!"
When Is 'Thursday Night Football' and Where Can You Watch It?
Here's everything you need to know about the Week 2 "Thursday Night Football" matchup between the Giants vs. 49ers
Who's playing:  New York Giants vs. San Francisco 49ers
When's kickoff: 8:15 p.m. ET / 5:15 p.m. PT on Sept. 21
Where's the game:  Levi's Stadium in Santa Clara, CA
Where to watch: Amazon Prime Video
The Giants and the 49ers have played 42 times, including a whopping eight times in the postseason. Their series is currently tied 21-21, with the Giants having won seven of their last ten games against the 49ers. If this were the only information we had, the Giants would be a definite favorite, but these teams haven't stepped on the field together since 2020, and those ten games we just mentioned span all the way back to 2005. These teams might be evenly matched on paper, but they rarely get to duke it out on the field.
After a historic debut season, 49ers quarterback Brock Purdy is set to melt faces on the field yet again. San Francisco has yet to lose a game where Purdy was at the helm – they're 10-0 in games where Purdy has taken over half the snaps. Maybe missing receiver Aiyuk will put a hitch in Purdy's get-along, but time will tell whether the 23-year-old wunderkind can keep rising to the occasion. The Giants managed to redeem their 40-0 loss against the Cowboys in week one with a hard-won win against the Cardinals last week, but they haven't been playing at the same level as San Fransisco, and they definitely don't have the same momentum.
See how this week-one matchup goes by following our guide to streaming "Thursday Night Football."
Where to Watch the New York Giants and San Francisco 49ers Game
Amazon Prime Video is the official home of "Thursday Night Football." It doesn't matter which "skinny bundle" you have because Amazon Prime Video is the only place to catch the game live. Amazon offers a 30-day free trial, so you can see the new commentators and theme song this week and decide if continuing the service is worth it.
If you can't use Amazon Prime Video, NFL Plus also has live coverage of every primetime game and your local games, too. Full-game replays are available 10 minutes after the game ends. Watching your favorite team play the day after it happens isn't ideal, but it's better than not being able to watch it at all.
Can I Watch 'Thursday Night Football' on Roku, Fire TV, Apple TV, or Chromecast?
Streaming "Thursday Night Football" is easy and doesn't require watching it on your computer. You can stream Amazon Prime Video to your Chromecast, Android TV, Fire TV, or any device with the Amazon Prime Video app.
For Week One's "Thursday Night Football" game on NBC, your Chromecast, Android TV, Roku, or Fire TV will work, as well, since all of these will let you cast your Amazon Prime Video content.
More to Watch for 'Thursday Night Football' Fans