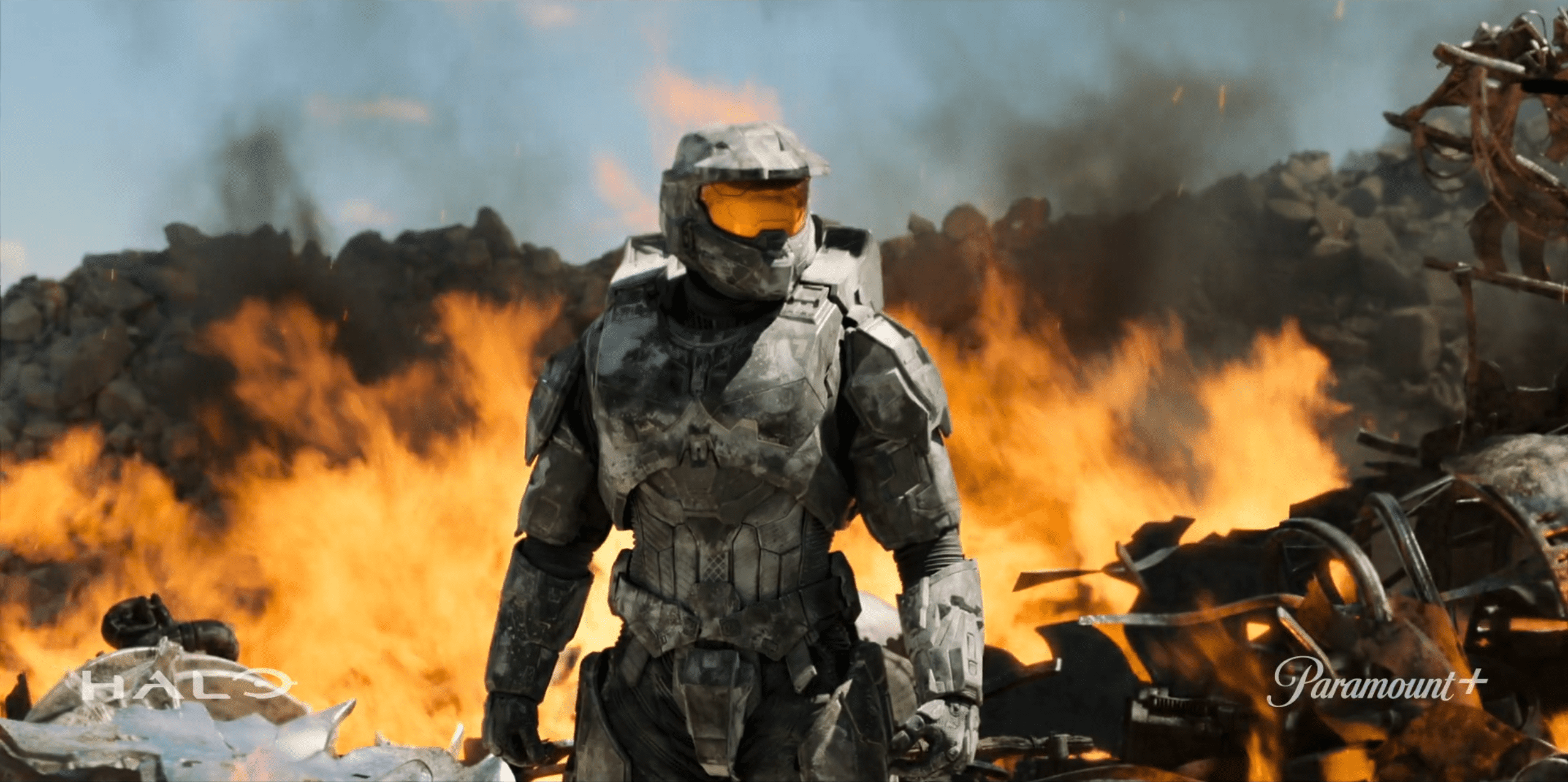 Dating back to 2001 as one of the first video games for the original Xbox, "Halo" has been a 20-year sensation due to its multiplayer experience, epic graphics, and intricate storytelling. Now, Master Chief and the Covenant are embarking on an entirely different platform with the recent announcement of the "Halo" TV Series.
A part of what is known as the "Halo Silver Timeline," which is separate from the core canon players are familiar with from the video games, the "Halo" TV series takes place during the midst of a 26th-century ongoing war between the United Nations Space Command and the Covenant. While the trailer reveals Master Chief Petty Officer John-117 coming into contact with an alien artifact (which may lead to a character shift for the super-soldier), many details haven't emerged about the series and its overall plot. The best way to find out is to stream in on March 24th when it is set to release. Our favorite part: You don't even need cable. Read on to find out how to stream the new "Halo" TV series.
Here is our favorite way to stream 'Halo':
| | Price | Channels | Free Trial | |
| --- | --- | --- | --- | --- |
| #1 | $4.99 – $99.99 | N/A | 7 days | |
Paramount Plus is home to shows, movies, and live TV. Like other livestreaming services, Paramount Plus has original series, like the "Halo" TV Series, that are only available with a subscription. Cord-cutters can choose between the "Essential" plan with some ads and the "Premium" plan with no ads. If you don't want to invest the $9.99 per month for the top package yet, you can sign up for a seven-day free trial while you check out our Paramount Plus review.
Can I Watch 'Halo' on Roku, Fire TV, Apple TV, or Chromecast?
While we may not be in the 26th century, we have a complete list of devices that you can use to watch the "Halo" TV Series. Paramount Plus is available to stream on most devices, including Apple TV, Fire TV, and Chromecast. For the whole list, check out the following table:
| | Roku | Fire TV | Apple TV | Android TV | Chromecast | iOS | Android | Web browser |
| --- | --- | --- | --- | --- | --- | --- | --- | --- |
| Paramount Plus | Yes | Yes | Yes | Yes | Yes | Yes | Yes | Yes |
Who Stars in the 'Halo' TV Series?
While we don't get to see much of Master Chief's face in the previews, you may recognize Pablo Schreiber from early films like "Bubble Boy," where he played Todd, and "Law and Order," where he made several appearances. Pablo Schreiber's more recent shows include "Orange Is the New Black," where he plays the prison guard, George Mendez. Here are the stars that will work alongside Master Chief Pablo Schreiber:
Pablo Schreiber as "Master Chief"
Natascha McElhone as "Dr. Catherine Halsey"
Bokeem Woodbine as "Soren-066"
Jen Taylor as "Cortana"
Yerin Ha as "Quan Ah"
Shabana Azmi as "Admiral Margaret Parangosky"
Olive Gray as "Dr. Miranda Keyes"
Charlie Murphy as "Makee"
Kate Kennedy as "Kai-125"
Bentley Kalu as "Vannak-134"
Natasha Culzac as "Riz-028"
Danny Sapani as "Captain Jacob Keyes"
More to Watch for Science Fiction Fans
"Halo" TV Series is a mixture of the future, battles with aliens, masked heroes, and more. For those who enjoy the battles and heroes, check out "Loki" and "Hawkeye." Both shows take place in the Marvel Universe and include drama, comedy, and action. For more far-off galaxy shows centered around action, you can watch "Star Wars" or "The Mandalorian."
The SyFy channel is all about science fiction (hence the name), and you can find a plethora of sci-fi shows in their listings. Some fan favorites are "Wynonna Earp" and "Battlestar Galactica." Check out our how to watch page for SyFy to find out where you can stream it as well.