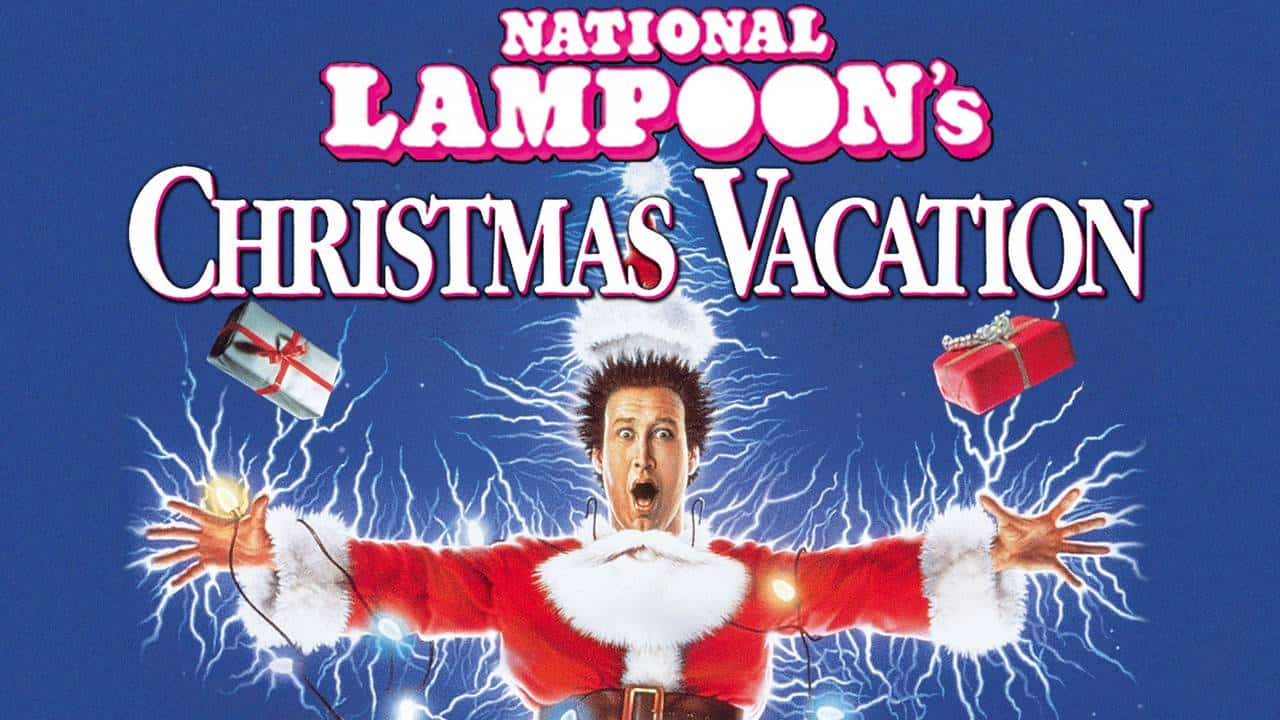 If you're ever feeling down about your holiday brood invading your house every Christmas, complete with the crazy uncle, misfit cousins, and opinionated in-laws in tow, tune into "National Lampoon's Christmas Vacation," and you'll feel a whole lot better. This over-the-top family Christmas misadventure of a movie pretty much sums up how many of us feel as we celebrate the most festive time of year.
"National Lampoon's Christmas Vacation" is just one in a series of movies under the "National Lampoon's" franchise. This franchise features the well-intended but not quite commonsensical American dad, Clark Griswald who somehow manages to pull his family into all sorts of wacky predicaments. In "National Lampoon's Christmas Vacation," Clark has a vision of the perfect Christmas holiday where all the family gathers at his home to celebrate in merry bliss together. That's just one of many mistakes Clark makes in this roll-on-the-floor-laughing Christmas comedy classic. Here's how to watch this movie without relying on cable this Christmas:
Here are a few of our favorite ways to stream 'National Lampoon's Christmas Vacation':
Price
Channels
Free Trial

#1

$7.99 – $82.99
85+
30 days

#2

$64.99 – $154.99
140+
5 days

#3

$74.99 – $94.99
220+
7 days

#4

$40 – $60
30+ – 130+
3 days

#5

$25
60+
7 days

#6

$8.99 – $139
N/A
None
How to Stream 'National Lampoon's Christmas Vacation' Online
Depending on your viewing preferences, several options are at your disposal for watching this Christmas comedy. If you're looking for on-demand versions, go with Max or fuboTV. If you want to tune in to the movie "over the air," so to speak, you'll find it on the AMC channel this month, which is carried by several live TV streaming services:
Hulu is jam-packed with original content and some of your favorites, including "National Lampoon's Christmas Vacation" and other Christmas movies. Whether you go with Hulu + Live TV, or you stick with just the streaming selection of Hulu alone, Hulu is one of the best streaming alternatives to cable out there right now.
What once started as a streaming service devoted to sports has morphed into a full-service live TV streaming entertainment buffet. FuboTV offers a large number of channels ranging widely in genre and focus. It also includes AMC, the network airing "National Lampoon's Christmas Vacation" multiple times this December. Learn more about fuboTV in our fuboTV cost and subscription pricing guide.
If you're looking for a slightly leaner live TV streaming option, check out Sling TV. It comes in three flavors: Sling Blue, Sling Orange, or Sling Blue + Orange — all priced competitively low. No matter which you choose, you'll find AMC on any of these three options where you can tune in to multiple showings of "National Lampoon's Christmas Vacation" on the network. Learn more about what Sling TV has to offer.
Perhaps the skinniest of the skinny live TV streaming bundles is Philo. It keeps costs down by skipping major local networks (NBC, CBS, ABC, and FOX) and sticking with popular "cable" channels like AMC, Discovery Channel, HGTV, MTV, and more. But, if you want to beef up in certain areas, Philo does offer add-ons to your primary plan. Check out our Philo review to find out more.
If you're looking for an easy and affordable way to get "National Lampoon's Christmas Vacation" on-demand, Max is an optimal choice. Competitively priced among other niche on-demand platforms, Max offers HBO productions, but also entertainment from Turner Classic Movies, Studio Ghibli, DC Universe, and Warner Brothers Classics. Learn more in our Max review.
YouTube TV is another popular live TV streaming service, similar in offerings to DIRECTV or fuboTV. AMC is one of the many channels YouTube TV carries, so you'll be in luck if you're looking to watch "National Lampoon's Christmas Vacation" on YouTube TV this holiday season.
Who Stars in 'National Lampoon's Christmas Vacation'?
This holiday movie is packed full of outstanding comedic actors — many of whom went on to enjoy immense success in film and television over the last few decades:
Chevy Chase as "Clark Griswold"
Beverly D'Angelo as "Ellen Griswold"
Randy Quaid as "Cousin Eddy"
Johnny Galecki as "Rusty"
Juliette Lewis as "Audrey"
John Randolph as "Clark Sr."
E.G. Marshall as "Art"
Diane Ladd as "Nora"
Doris Roberts as "Francis"
William Hickey as "Lewis"
Miriam Flynn as "Cousin Catherine"
Mae Questel as "Bethany"
Julia Louis-Dreyfus as "Margo"
Nicholas Guest as "Todd"
More Christmas Movies to Stream This Holiday
"National Lampoon's Christmas Vacation" isn't the only holiday viewing favorite to be had. Of course, there are a hundred other Christmas titles. But only a select handful makes it to the top of our Christmas must-see list. They include these treasured holiday favorites:
"A Christmas Story" – Easily one of the top five Christmas movies of all time, full of childhood nostalgia and the quest for the perfect Christmas gift.
"Elf" – Elf is a magical journey with a grown man raised as an elf in the North Pole who then travels to find his human father in a primarily innocent and comedic fashion.
"Home Alone" – This is a kid favorite, featuring a young boy who's accidentally left at home by his parents for Christmas vacation. What ensues is a hilarious journey through gut-splitting physical comedy as this boy fends off his house from would-be and rather dim-witted intruders.
"It's a Wonderful Life" – A true classic, this movie reminds us all of what we should indeed be thankful for this holiday season as we watch the main character lose everything and gain much more through the gift of compassion.