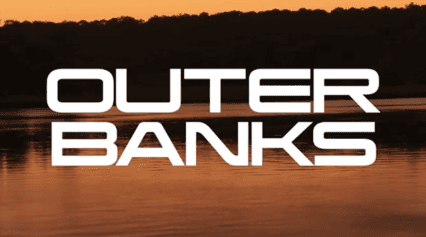 "Outer Banks" is a summer watch that delivers more than just soapy, teen-show drama. Its lovable characters, fast-paced action, captivating mystery, and riveting romance make it worth pushing through the occasional melodrama. We love the beautiful cinematography, the Outer Banks islands, and the people. If you want to catch all the adventures and mishaps of the Pogues in their search for lost treasure, find out how to watch without cable on your favorite streaming services.
How to Watch 'Outer Banks' Online Without Cable

"Outer Banks" addresses inequality through the eyes of a high school gang of surf-loving friends. While digging into the mystery of ringleader John B (Chase Stokes) and his missing father, they discover a shipwreck that ties his disappearance to a long-lost treasure worth millions. The chase for gold ends up sending the Pogues around the globe as they dodge bad guys and set their eyes on bigger and better prizes.
The only place you can watch "Outer Banks" is on Netflix. The show is accessible on all Netflix plans and in all countries where the platform is available. Since "Outer Banks" is a Netflix original show, the streaming giant has had a close hand in its development since the project's inception. This year, Netflix even hosted its first-ever music festival, "Poguelandia," inspired by the show. "Outer Banks" spent weeks atop Netflix's most-watched list around the time that Season 3 was released.
The complete list of streaming platforms where you can watch "Outer Banks" only includes:
Can I Watch 'Outer Banks' on Roku, Fire TV, Apple TV, or Chromecast?

You can watch "Outer Banks" on any streaming device that supports Netflix. Available devices include Roku, Fire TV, Apple TV, Chromecast, iOS, Android, and your web browser.
More to Watch for 'Outer Banks' Fans

If you've already made it through all three seasons of "Outer Banks" and are looking for your next show to binge, we've got plenty of recommendations.
Most streaming services offer a wide range of true crime dramas. If you subscribe to Hulu, then you'll want to check out "The Hardy Boys" and "Only Murders in the Building."
For more thrills and gore, hop on Showtime and binge two seasons of "Yellowjackets." If you're a "Fellowjacket" and want more offseason content, be sure to bookmark the Yellowjackets Hive hub page for exclusive videos, articles, and discussions.
Our Best Articles About 'Outer Banks'