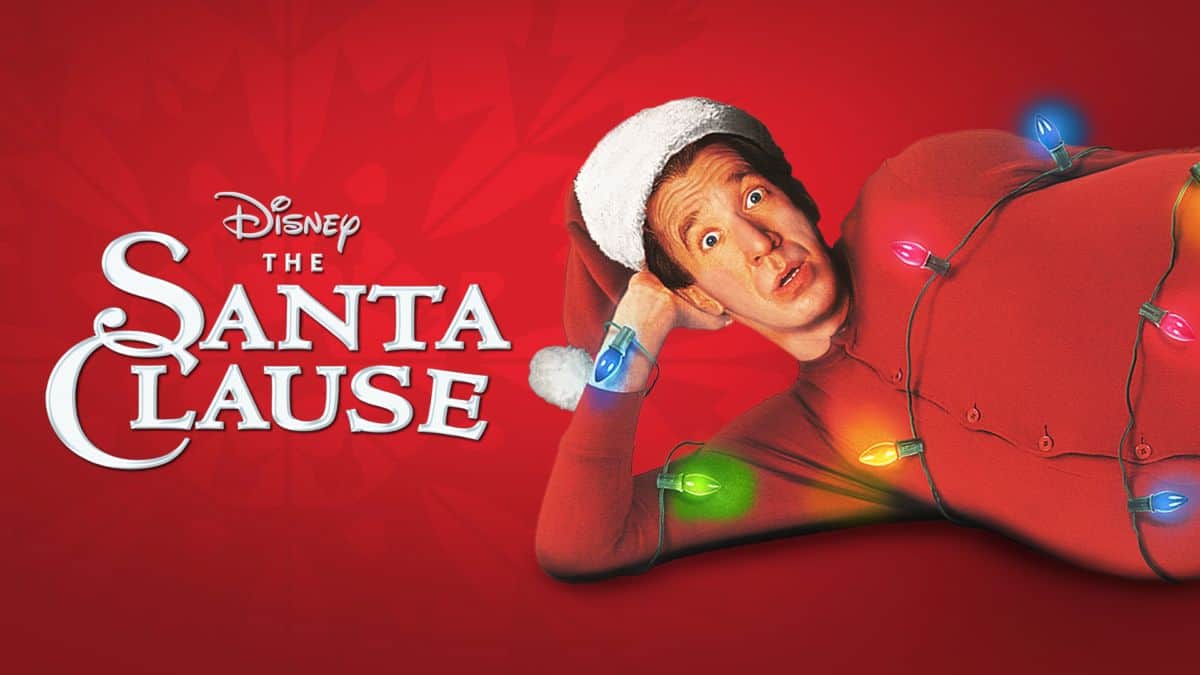 What if you caused Santa Claus's accidental death through a series of unfortunate events? And what if that meant it was your turn to don the big red suit and carry on in his name, literally? That's precisely what happens to Scott Calvin, the somewhat self-obsessed toy executive and divorced father in "The Santa Clause" movie. Scott begrudgingly accepts only after fighting with all his might against the sudden big round belly, generous amounts of facial hair that won't stop growing, and propensity to be drawn to the color red.
This hilariously unique take on the staple Christmas holiday family comedy continued to find blockbuster success with The "Santa Clause 2" (2002) and "The Santa Clause 3" (2006). So, what makes this movie so unique that it became a three-movie series? The everyday, relatable characters and life circumstances of "The Santa Clause" capture just how deeply the Christmas spirit can transform our lives in the most positive of ways. Ready to watch? Here's a complete list of cable-free viewing options:
Where to Watch 'The Santa Clause' Online
Thanks to live TV streaming services, often called "skinny bundles," your favorite holiday movies are just a click away, even if you don't have cable. These services allow you to watch the most popular TV channels online over the internet, bypassing the need for cable or satellite service altogether. Better yet, on-demand specific platforms like Netflix allow you to watch your favorite movies whenever you want, without the need to tune in to a particular network. This year you can find "The Santa Clause" on-demand on Disney Plus. You can also watch it on the freeform channel via multiple live TV streaming services. Here's where to watch:
If you're looking for an on-demand option for watching "The Santa Clause," then Disney Plus is the place to be. You can watch over and over until your heart's content, and then some. Disney Plus has an immense amount of holiday content in case you're looking for more, such as "Noelle," "Prep and Landing," "Jingle All the Way," "Home Alone," and "The Nightmare Before Christmas," to name a few. Learn more about Disney Plus and how to subscribe in our Disney Plus guide.
Who Stars in 'The Santa Clause'?
Every worthwhile movie has a strong leading character, comedian, and actor. Tim Allen (best known for his "Tim 'The Tool Man' Taylor" character in the popular 90's sitcom "Home Improvement") does not disappoint. Here's the rest of the talented lineup you'll find in "The Santa Clause."
Eric Lloyd as "Charlie Calvin"
Wendy Crewson as "Laura"
Judge Reinhold as "Neal"
Paige Tamada as "Judy the Elf"
David Krumholtz as "Bernard"
More Christmas Favorites You Should Stream Next
The "Santa Clause" should be just the start of your holiday movie-watching adventure. Need some suggestions? We think you'll be ho-ho-ho-ing with laughter over these Christmas faves: