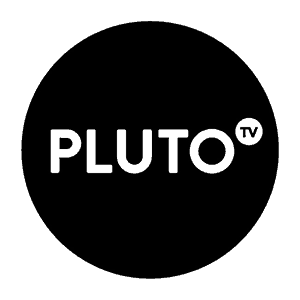 A free take on the live TV experience
Since 2014, Pluto TV has been offering free streaming TV. But if you've been streaming as long as we have, then you may have noticed that the type of content Pluto TV offers has changed drastically over the years. In its early days, Pluto TV primarily aggregated content that was freely available on YouTube and other video sharing services. These days, the folks at Pluto TV have over 250 channels of content from 170 different content providers. And as of 2019, Pluto TV is owned by ViacomCBS, a powerhouse of the media world. That has given Pluto TV even more great content.
That brief history lesson aside, you probably came here to find out what Pluto TV has to offer and whether it is the right service for you. This looks like a job for the team at CordCutting.com!
What Is Pluto TV?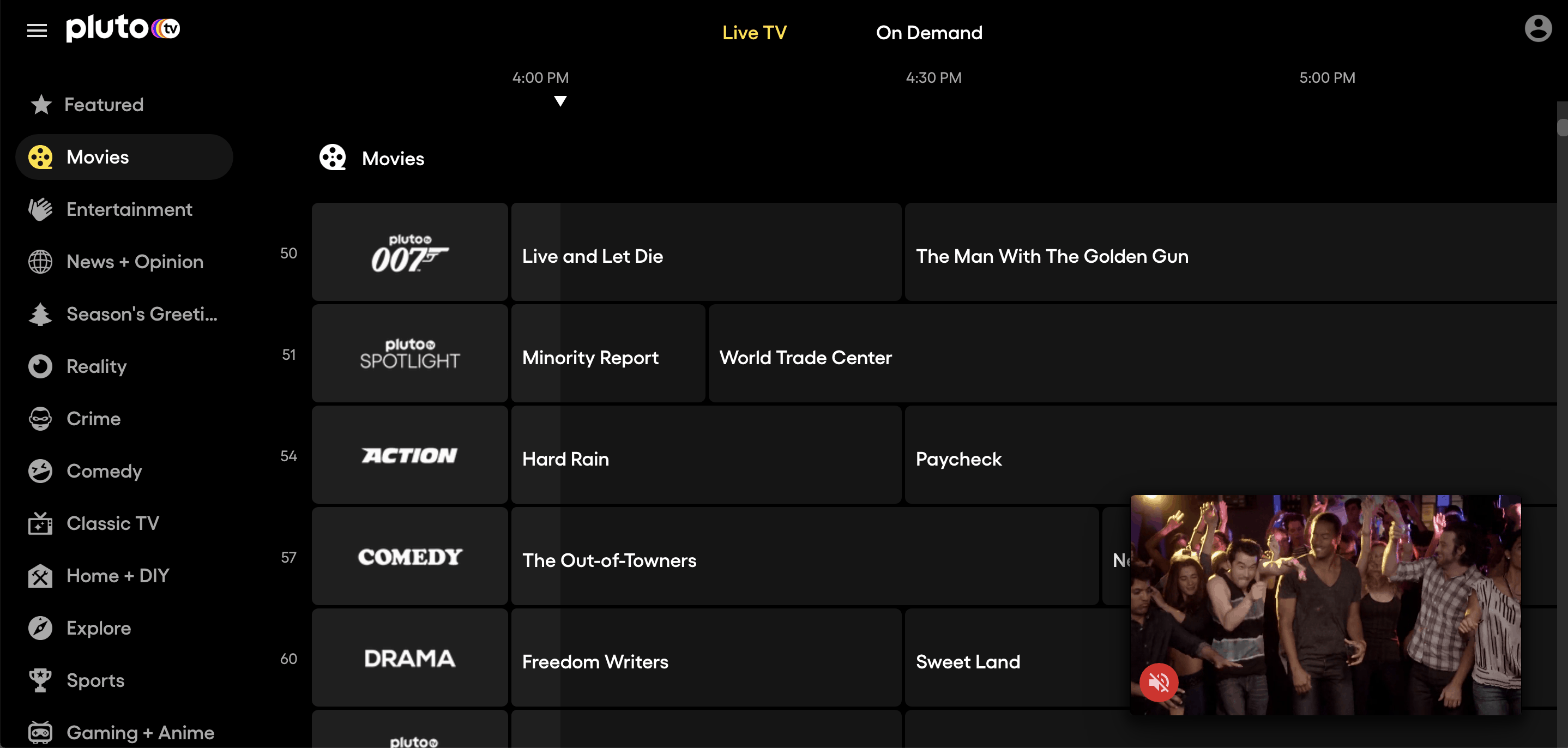 Pluto TV offers both live streaming and on-demand content, and both are absolutely free. Pluto TV is ad-supported, which is exactly what it sounds like: You don't have to pay to watch Pluto TV, but you'll see ads in whatever you're streaming.
The ads, by the way, are mandatory: Unlike some other free streaming services, Pluto TV won't give you the option to upgrade to a paid ad-free tier. When you go to the website or download the app, you'll have the option to create a free account, but even that is not necessary: You can watch Pluto TV for free forever without an account. If you do decide to create one, an account gives you the ability to favorite channels, create a watch later list, and continue content from another device. However, all of those features only work on select devices (more on that later).
What Channels, Shows and Movies Can I Watch on Pluto TV?
That's enough about how Pluto TV works — let's talk about what content it offers. Pluto TV's live-streaming site includes about 250 channels. These channels aren't typically the well-known ones available on (paid) skinny bundles like fuboTV; instead, they're lesser-known online channels or, in some cases, spin-offs of more famous networks (for example, BET offers a Pluto-specific spin-off called "BET Pluto TV").
The live networks on Pluto TV deliver news, sports, kids entertainment, Spanish-language programming, game shows, and more. You'll find local CBS News channels for ten cities as well as channels curated from such providers as AMC, TV Land, Comedy Central, and MTV. (Again, these aren't the "main" channels you know by these names — they're more like special Pluto TV editions that these brands have created for this purpose.)
Then there's Pluto TV's on-demand content. The on-demand catalog includes a wide range of movies and TV shows, but you will notice certain genres and series that are much more well-represented than others — which entirely makes sense when you look at a list of Pluto TV's content partners. As of this writing, five of the eight movies on Pluto TV's "most popular" list are James Bond movies, which is a good example of how Pluto TV's big partnership deals can make the service lean towards a certain type of content.
There are no brand-new movies or TV shows on Pluto TV, but they do have some movies and TV shows that are just 4-5 years old. As with most free streaming services, the bulk of Pluto TV's on-demand content is either older or less popular than most of what you'd find in the library of a paid service like Netflix.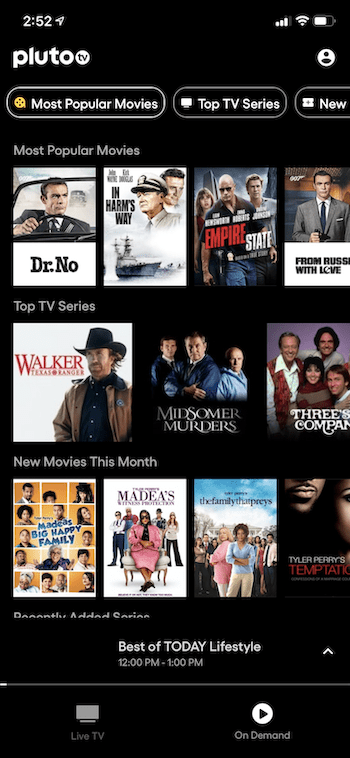 Here's just a sample of the content that you can watch on Pluto TV right now:
Movies
Dr. No
Jay and Silent Bob Strike Back
Empire State
The Dictator
The Big Short
TV Shows
Midsomer Murders
Walker Texas Ranger
The Millers
Hell's Kitchen
Beverly Hills 90210
What Devices Can I Use With Pluto TV?
Device compatibility probably won't be an issue for you with Pluto TV. This service works on practically all of the streaming devices and platforms on the market, including all the major ones we recommend. The only caveat is that certain features — most notably the abilities to favorite channels, create watch lists, and continue streaming from a different device — only work on iOS, Apple TV, and Roku devices. That's something that frustrated us in our Pluto TV review.
Here's the current list of devices that you can use to watch Pluto TV. For the most up-to-date list, including international compatibility, take a look at the full list of compatible devices on Pluto TV's website.
Streaming platforms and devices
Android TV
Apple TV
Chromecast
Fire TV
Video game consoles
Mobile devices
Android
iOS
Fire (Amazon Fire phones and tablets)
Other
In-browser app (Mac, Windows, and more)
Select Blu-Ray and DVD players
Select smart TVs
TiVo
Oculus
How Much Does Pluto TV Cost?
Pluto TV is entirely free. All of their content is supported by ads, so you'll never end up paying a dime. Unlike with some other free streaming services, such as Shout Factory TV, there is no option to upgrade for an ad-free experience.
Deals on Pluto TV
It's hard to find a better price than free, so you are unlikely to see deals for Pluto TV. But we'd be remiss not to take this opportunity to remind you that you can find deals on other streaming services on our home page, brand pages, and social media pages. If there's a deal, we'll find it — but we haven't found a way to make "free" any cheaper than it already is.
How to Get a Pluto TV Free Trial
A free service is basically just a free trial that never ends, right? Since there is no paid option for Pluto TV, free trials aren't a factor. Since free trials are usually used as a no-risk way to try out a service, you could instead just go to Pluto TV's website and watch some TV right now. You don't even need to create an account to start watching!
Pluto TV Contracts
There's no need to worry about contracts with Pluto TV because they don't require them. Further, since the service is entirely free, you won't even be locked in by monthly or annual subscriptions. Whenever you want to stop, you can do so just by closing the window or deleting the app.
How to Cancel Pluto TV
Since there is no subscription aspect to Pluto TV, there is no need to worry about canceling. You can close the browser or delete the app and be done with it. If you opted to create an account and you would like it deleted, you can make that request through Viacom privacy. They do, however, state that they may maintain certain information even after the account has been deleted.
Read More About Pluto TV
Did this article answer all of your Pluto TV questions? If you want to hear our hands-on experience with Pluto TV – including the good, the bad, and the out-of-this-world – you can find all of that in our Pluto TV review. For anything else, you can type Pluto TV into the search bar at the top of this page to find all the content CordCutting.com has about this service. Are you looking for other free streaming service options? Check out our pages on Crackle and Tubi.