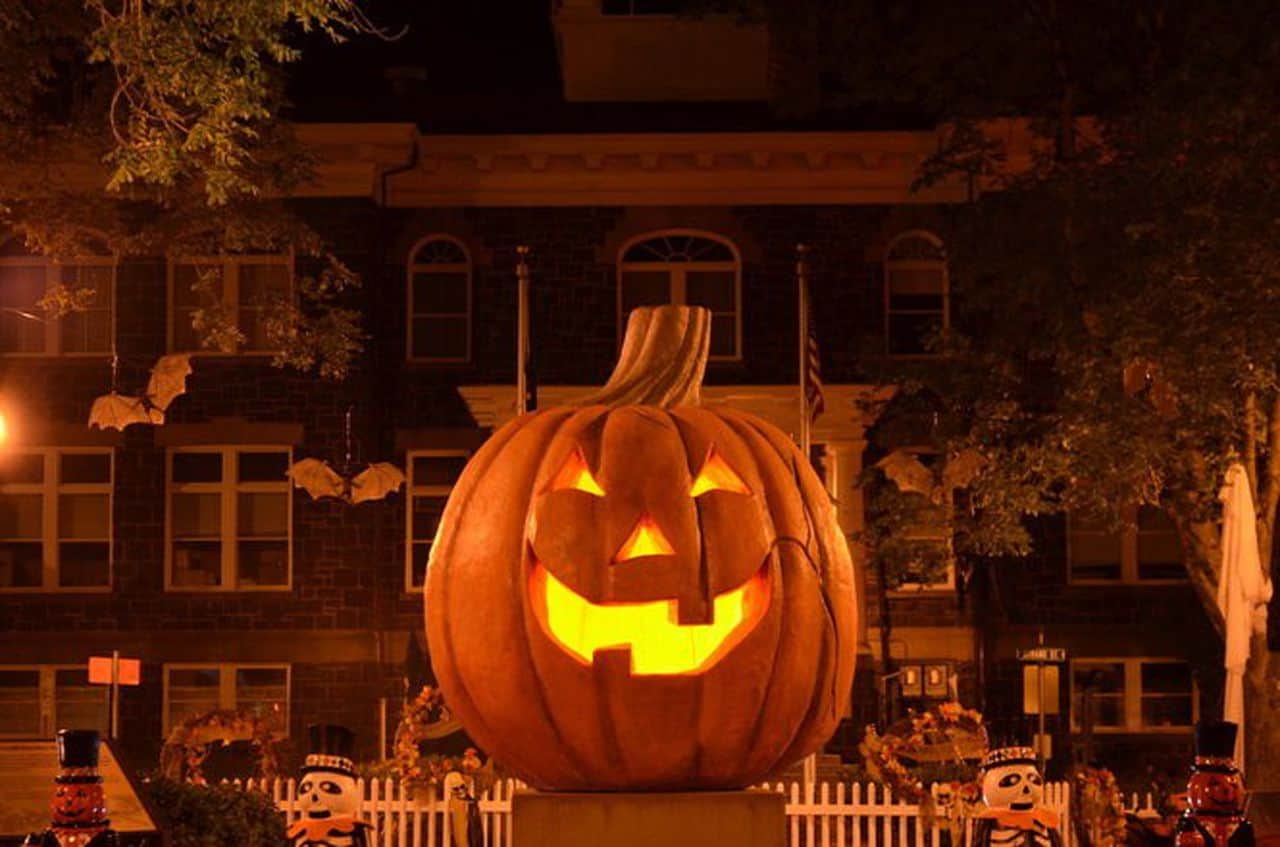 At a certain point over the years, horror movies have become synonymous with Halloween. Movie marathons during this time of year now consist of R-rated films that aim to terrify rather than entertain. For those of us who prefer not to shake in our boots, check out this list of festive Halloween fun that won't leave you with nightmares! Every movie on this list is available on multiple streaming services so you aren't stuck on a traditional cable TV schedule.
Don't have time to read? Watch the video version instead:

'Hocus Pocus 2' (2022)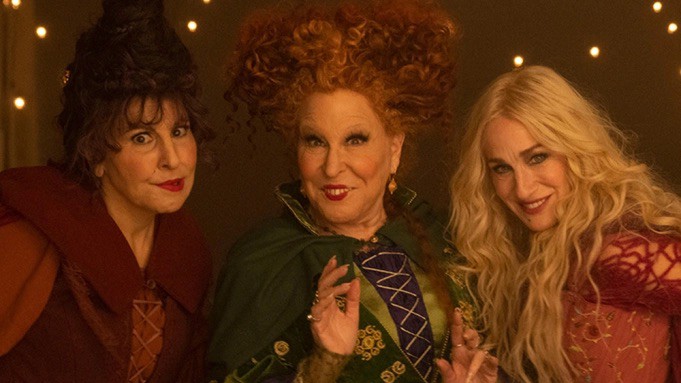 Some of you may be mad that we're skipping the first "Hocus Pocus" movie, but we assume it's already part of your yearly Halloween routine. Make it a double feature with "Hocus Pocus 2," —  available to stream on Disney Plus.
"Hocus Pocus 2" is just as fun and silly as the first film, with the Sanderson Sisters coming back to terrorize Salem. You don't need to watch the first movie since everything is explained, but it's helpful to catch all the throwback jokes, cameo appearances, and costumes in the background. This movie is all treats with no tricks, so settle in and enjoy the broom ride!
'Zombieland' (2009)
We don't usually pair the words "zombie" and "fun," but "Zombieland" was a pleasant surprise. The zombie apocalypse has arrived, and each character has their own desires in mind as they work together to cross the country. Columbus (Jesse Eisenberg) is searching for his family, Wichita (Emma Stone) and Little Rock (Abigail Breslin) are aiming to experience an amusement park, and Tallahassee (Woody Harrelson) just wants a Twinkie.
"Zombieland" is streaming on Peacock.
'Bewitched' (2005)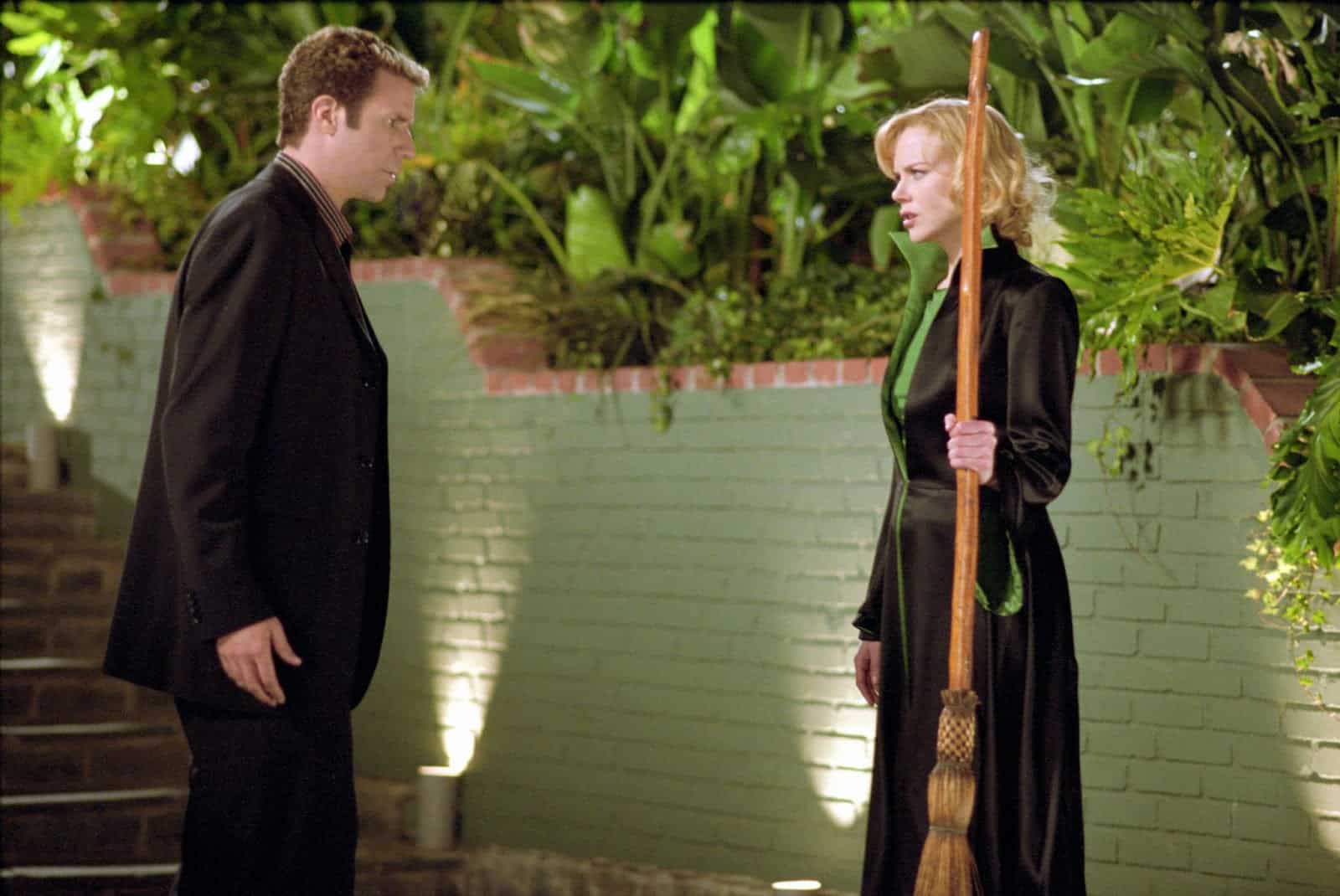 Based on the TV series of the same name, "Bewitched" has quite the Hollywood spin. Jack Wyatt (Will Ferrell) is a down-on-his-luck actor who signs on for the lead role in a remake of the popular 1960s sitcom "Bewitched." Obsessed with boosting his own career, Jack insists on having an unknown actress play Samantha. Little does he know that the actress, Isabel (Nicole Kidman), is actually a witch!
This modern take on the classic TV show is available on several streaming services, such as Hulu.
'Halloweentown' (1998)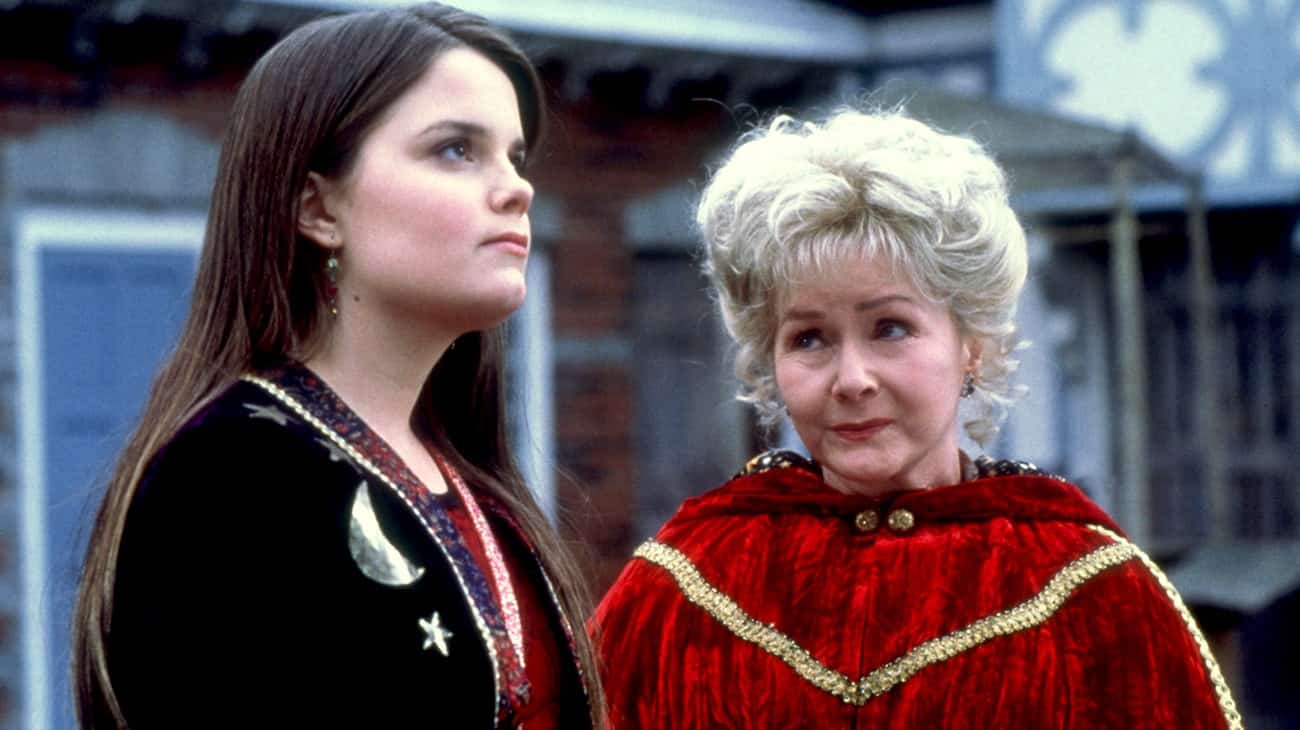 Discover a magical place called Halloweentown, where creatures such as vampires and witches lead normal lives. Enter Marnie (Kimberly J. Brown), a 13-year-old girl who learns she comes from a line of witches. After her mother, Gwen (Judith Hoag), and estranged grandmother, Aggie (Debbie Reynolds), argue about whether Marnie should learn witchcraft, Marnie and her two younger siblings secretly follow Aggie home to Halloweentown. The town is under attack from evil forces and Marnie and Aggie must work together to save it.
Featuring characters such as Benny the skeleton cab driver and Wolfie the werewolf, "Halloweentown" is sure to be a hit for the whole household. You can stream it on Disney Plus.
'Practical Magic' (1998)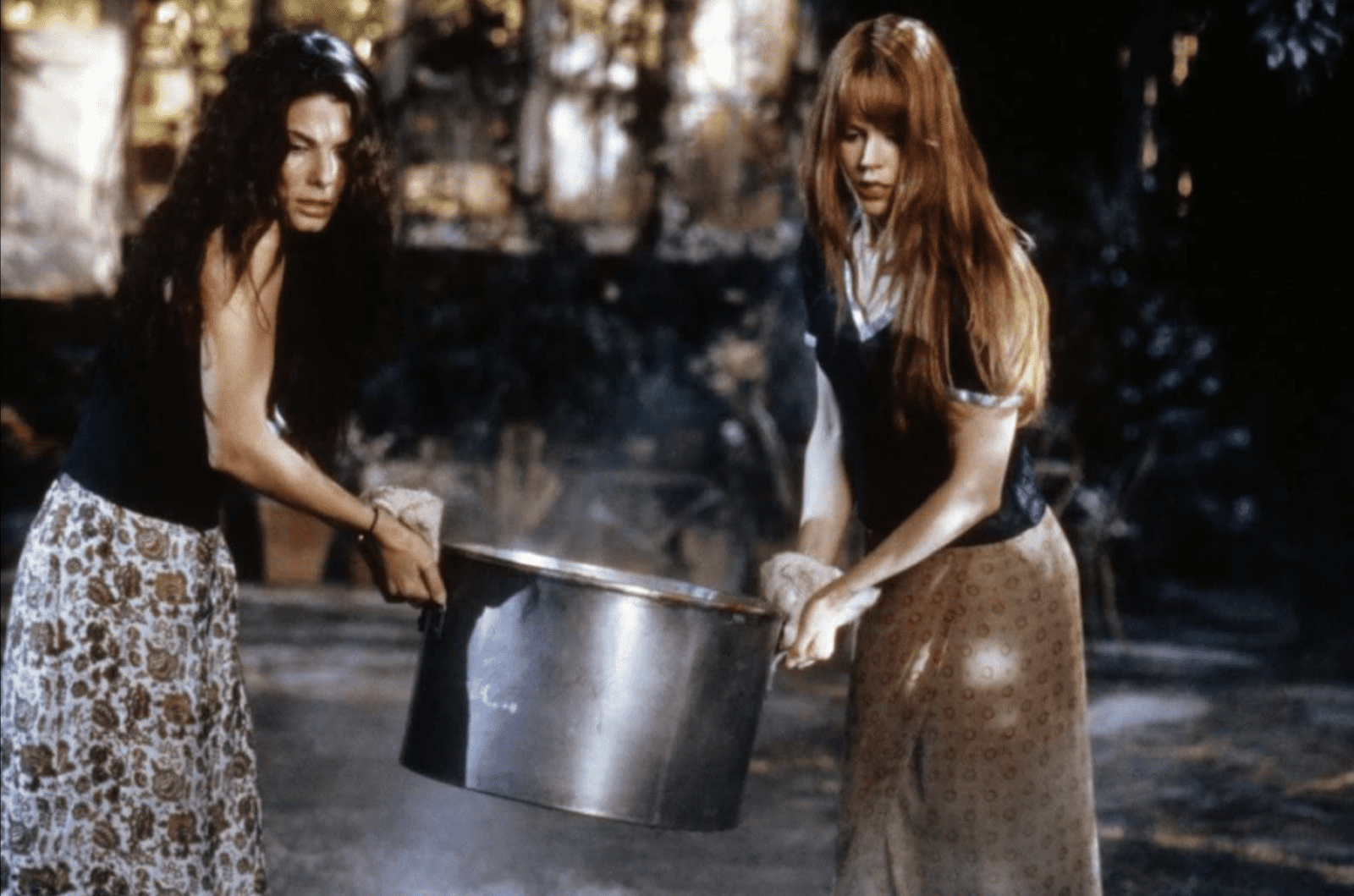 This rom-com movie is based on the novel of the same name by Alice Hoffman. Sisters Gillian (Nicole Kidman) and Sally (Sandra Bullock) are raised by spinster Aunt Frances (Stockard Channing) and Aunt Jet (Dianne Wiest). The girls come from a long line of Owens witches who have been cursed — any man with whom they fall in love is doomed.
The girls live starkly different lives; one is extroverted and exploring the world, while the other is introverted and remains in their hometown. With the small-minded townsfolk and the newcomer detective Gary Hallet (Aiden Quinn), they fight against persuasion to lift the curse. "Practical Magic" is available to watch on Hulu.
'Casper' (1995)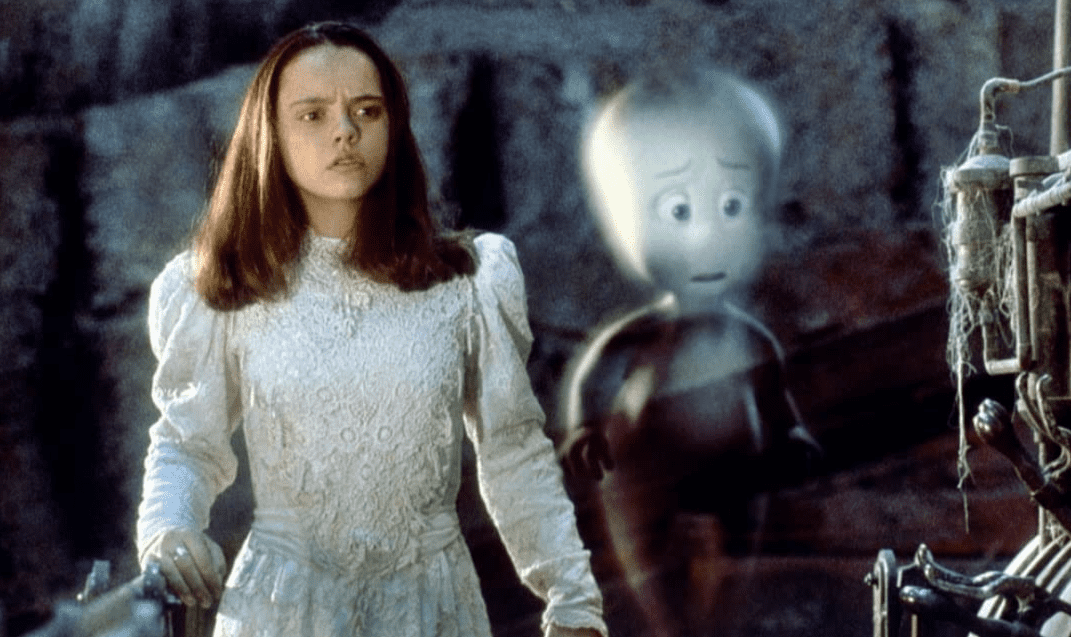 Afterlife therapist Dr. James Harvey (Bill Pullman) moves into a haunted house to exorcise ghosts from the building, bringing his daughter Kat (Christina Ricci) with him. Shortly after their arrival, Kat meets Casper (voiced by Malachi Pearson), the ghost of a young boy. Casper quickly falls in love with Kat, but things get more complicated when Casper's three uncles, Stretch, Fatso, and Stinkie, start wreaking havoc to drive the "fleshies" away. Kat and James are tasked with helping the ghosts cross over to the other side.
This classic family-friendly film is available to stream on Netflix, so if you haven't already, go meet Casper, the friendliest ghost!
'The Nightmare Before Christmas' (1993)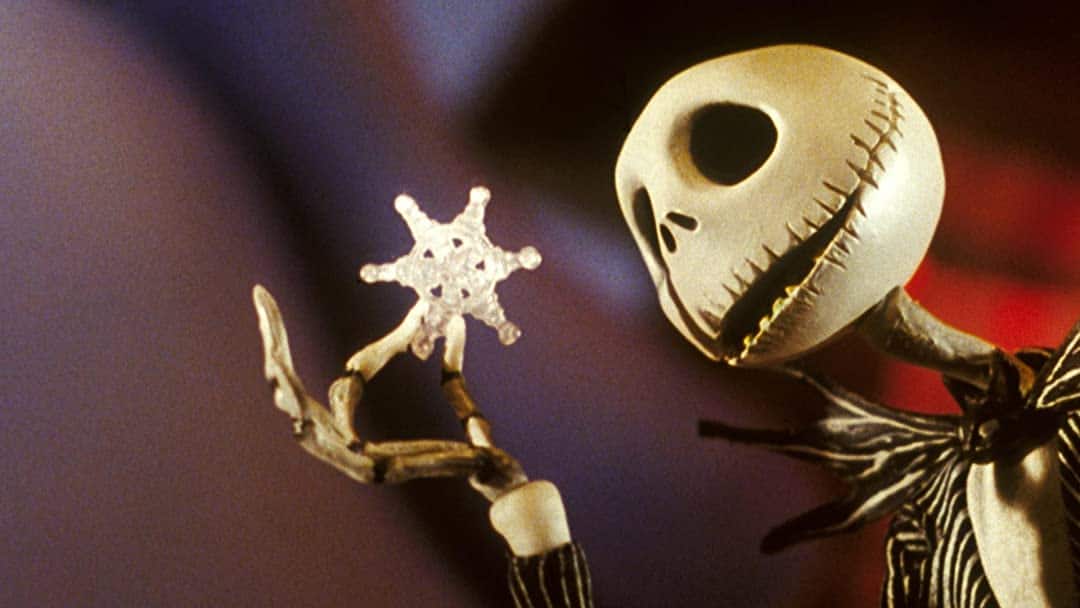 "The Nightmare Before Christmas" is a classic Tim Burton stop-motion film, currently available to watch on Disney Plus.
Jack Skellington (voiced by Chris Sarandon) is the Pumpkin King from Halloweentown. Loved by all, he becomes bored with his daily life of scaring people in the "real world." When he accidentally stumbles into Christmastown, he forms a plot to kidnap Santa Claus and rule in his place — but things don't go according to plan. It's arguable whether this is a Christmas or Halloween movie, but we like to think the spookiness of the characters and themes are more reminiscent of the fall holiday.
 'The Addams Family' (1991)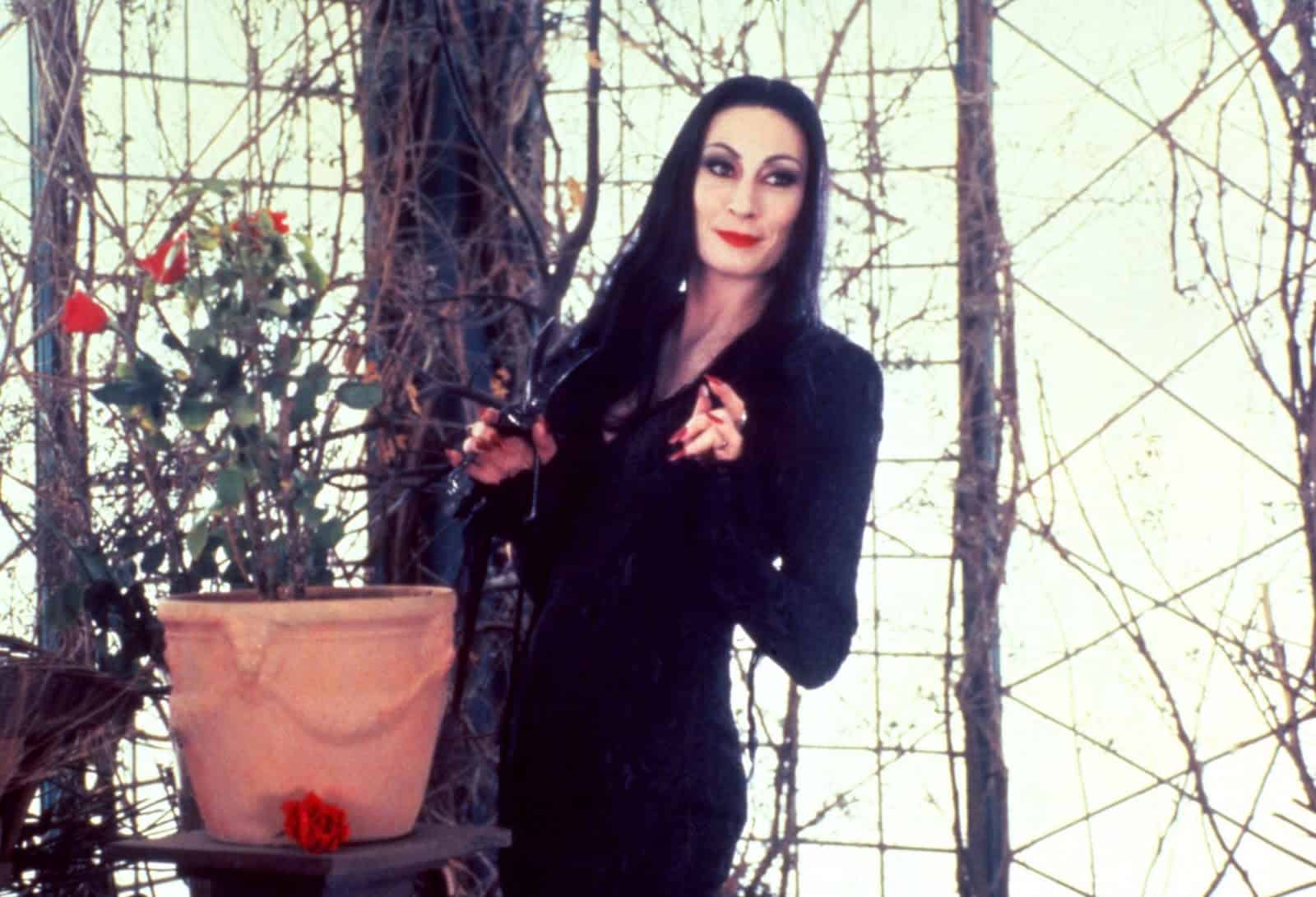 "The Addams Family" has become an iconic film, with characters like Morticia (Anjelica Huston) and Wednesday (Christina Ricci) becoming Halloween idols. This seasonal must-watch movie is available on Pluto TV.
The Addams are an eccentric family, to say the least. The family is thrilled when at long last, Uncle Fester (Christopher Lloyd), Gomez Addams's (Raul Julia) missing brother, seemingly comes home. The ever-witty Morticia is suspicious that the man is a fraud when he's unable to remember details of Fester's life. Uncovering a plot to swindle the family out of their home and family fortune, Gomez challenges Fester to a duel.
'The Witches of Eastwick' (1987)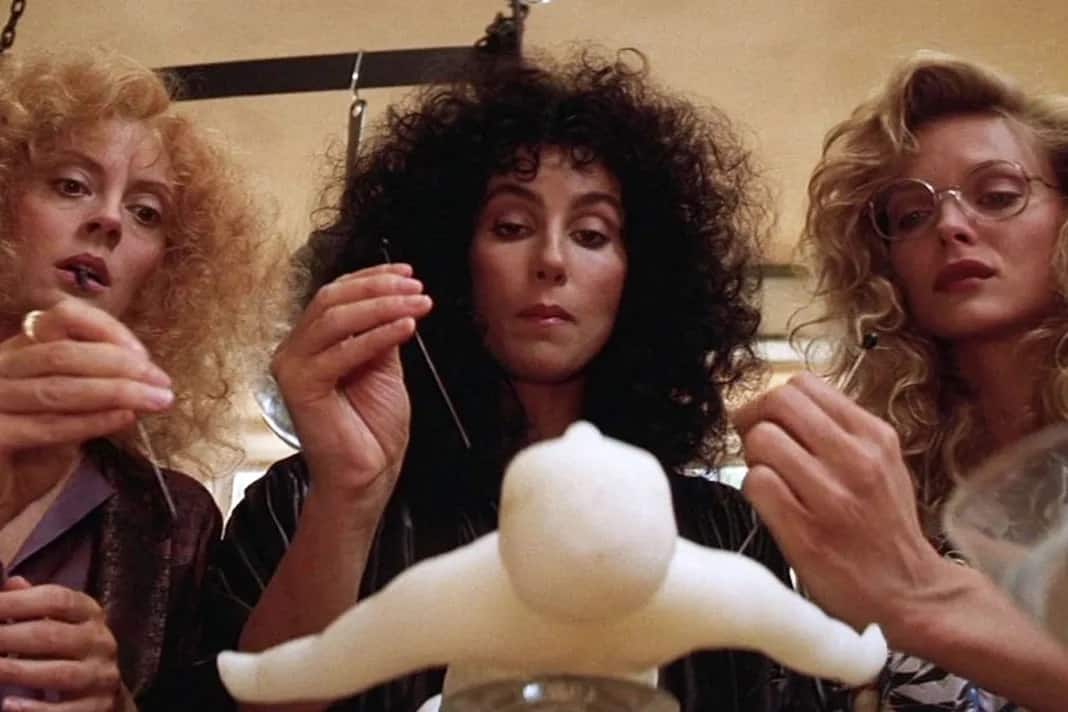 For a flirty and fun evening with the girls, we suggest "The Witches of Eastwick." Hop on and rent it on Amazon Prime Video!
Friends Jane (Susan Sarandon), Alexandra (Cher), and Sukie (Michelle Pfeiffer), from the coastal New England town of Eastwick, are feeling repressed after becoming recently single. Mysterious Daryl Van Horne (Jack Nicholson) arrives in town and seduces them. One by one, they succumb to him. They soon realize he has ulterior motives and the girls explore newly discovered powers to regain control of their lives.
'Clue' (1985)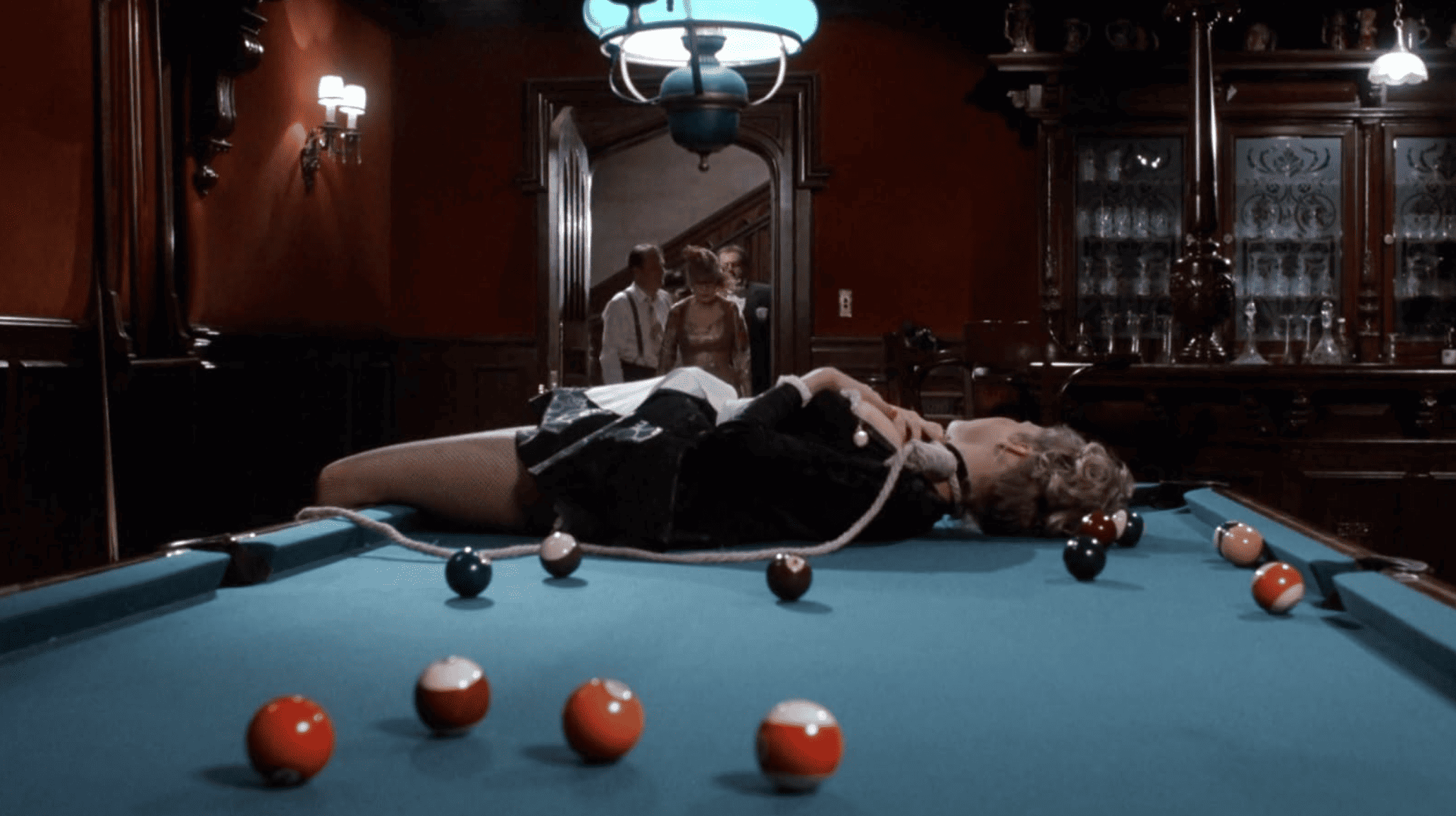 Inspired by the board game I obsessed over as a kid, "Clue" is fun, witty, and wild. A group of strangers becomes trapped in a mansion and cut off from the rest of the world while attending mysterious Mr. Boddy's (Lee Ving) dinner party. When bodies start dropping, the group runs rampant around the mansion, looking for the killer and flinging accusations at one another. This completely zany movie ends with multiple alternate endings, inspired by the game.
Don't miss out on the '80s classic! "Clue" is streaming on MGM+.
'Ghostbusters' (1984)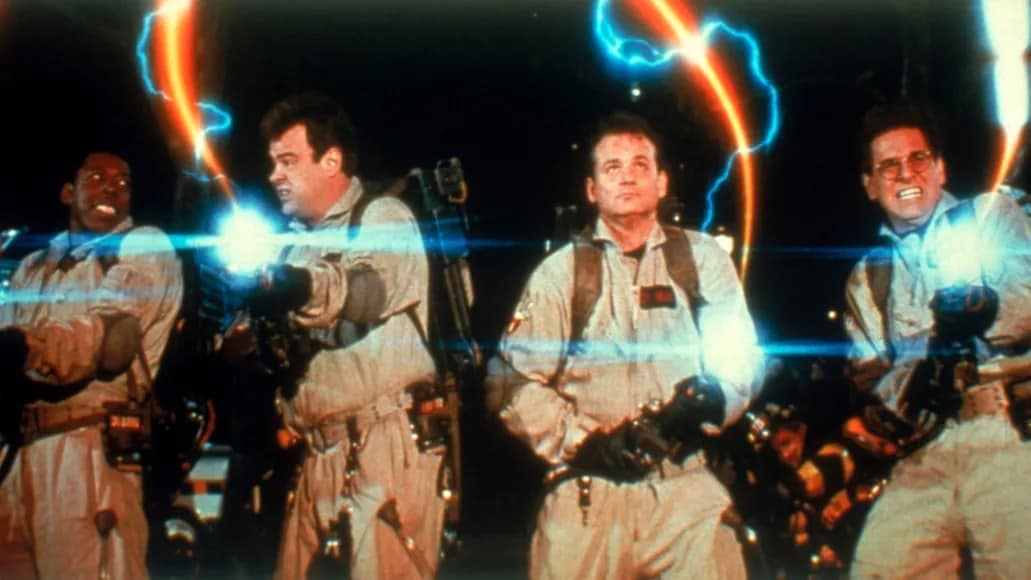 "Ghostbusters" is a classic movie that's on my yearly Halloween watch list. After being defunded by their university, three professors start a ghost-removal business in New York City. They become quite well known and successful before the ancient Hittite god Gozer rises from the dead, forcing the Ghostbusters to save New York.
"Ghostbusters" is available to rent or buy on Amazon Prime Video.