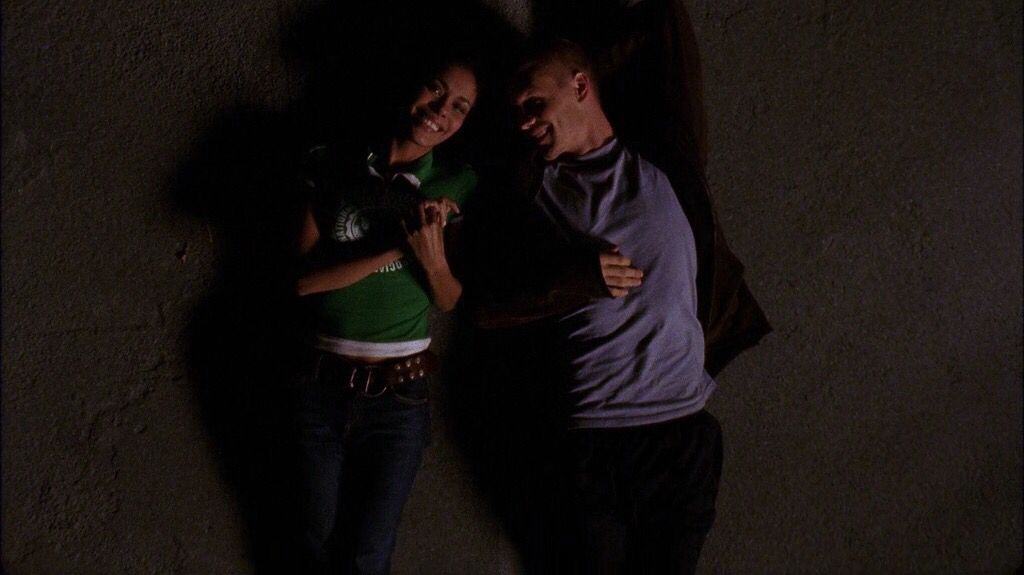 "One Tree Hill" is famous for its passionate romances and iconic couples. It's difficult to imagine Naley, Brulian, or Leyton not being endgame. But what if everything happened differently? What if these characters ended up with someone else entirely? Let's explore why eight beloved "One Tree Hill" characters would pair well with a love interest they didn't end up with — but might've in an alternate universe.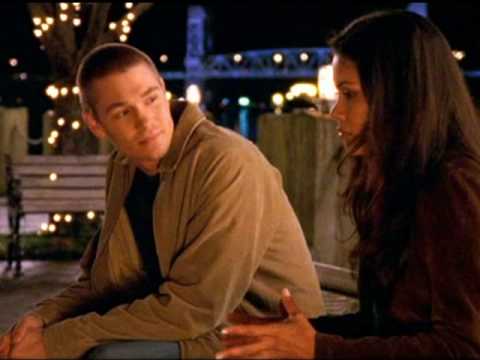 While most of the "One Tree Hill" fandom is split between being Team Leyton or Team Brucas, I truthfully don't think Lucas Scott (Chad Michael Murray) deserved either of these two amazing women. His relationships with both Peyton Sawyer (Hilarie Burton) and Brooke Davis (Sophia Bush) were toxic at best. But there's one person from the show who felt like a much better match for him: Anna Taggarro (Daniella Alonso).
When Lucas and Anna first meet in Season 2, they're strangers who spend the night together (no hanky-panky involved). It's incredibly adorable, and while they do end up briefly dating, it doesn't work out. But it's not that the two don't have great chemistry; in fact, they end up becoming fantastic friends. They lean on each other as Lucas struggles to become a better guy and Anna navigates her sexuality. Their fizzled-out romance feels like an example of "wrong place, wrong time."
If Anna had defined herself as bisexual and these two characters reunited a few years down the road, I know they could've rekindled their romance and had a fantastic love story.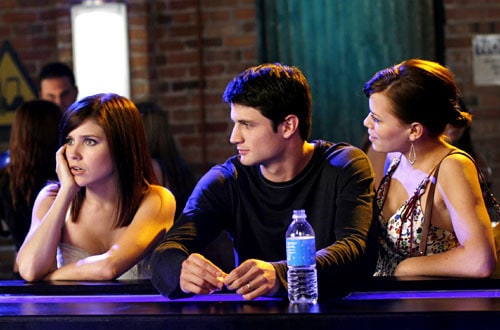 As a die-hard Naley fan, it hurts to think of Nathan Scott (James Lafferty) with anyone but Haley James (Bethany Joy Lenz). However, if Nathan wasn't destined to be with Tutor Girl, I could see him and Brooke working together as a couple.
Nathan and Brooke have mirrored experiences in the show, both coming from money and having parents who don't treat them well. Both overcome their circumstances, resulting in two of the best character developments in the series. While I don't see them growing as well as individual people if they had begun dating in seasons 1 or 2, I could see them connecting after the time jump in Season 5, and enjoying a beautiful relationship once they've gained more life experience.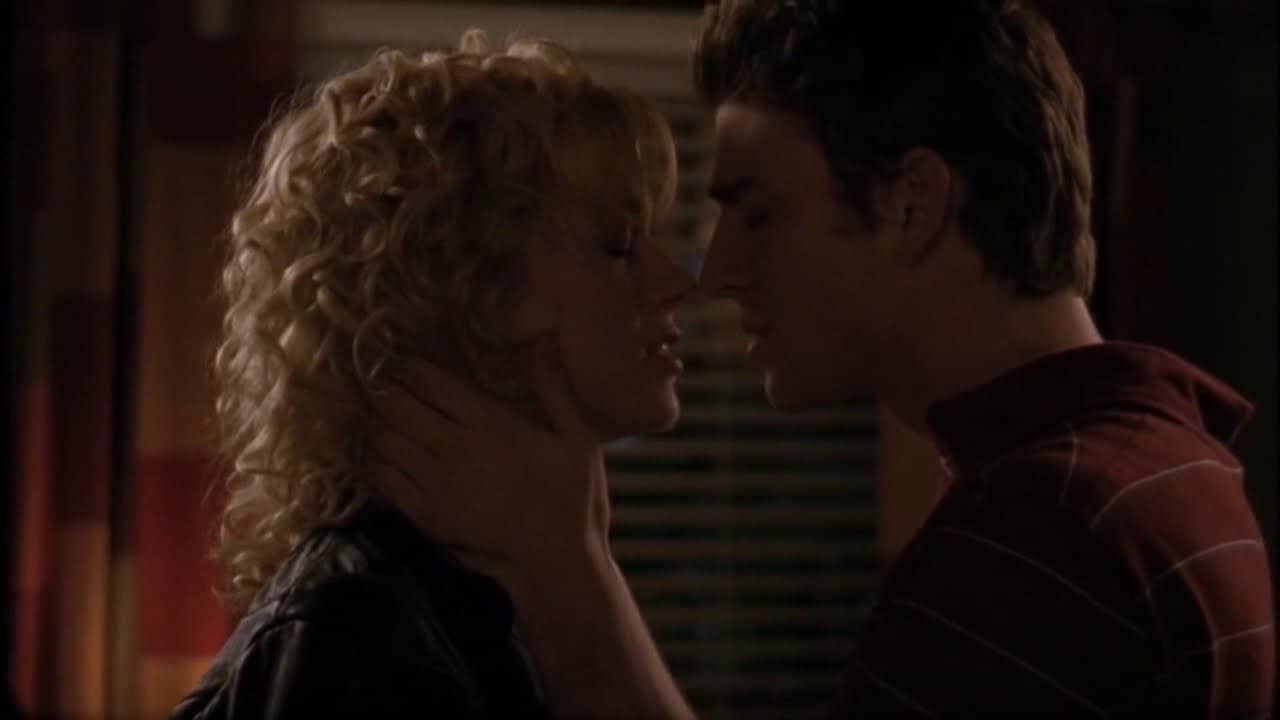 If there's one pairing on "One Tree Hill" that didn't end up together but absolutely should've, it's Jeyton. Peyton and Jake Jagelski (Bryan Greenberg) were meant to be together and have off-the-charts chemistry. Their romance leaps off the screen and you can tell these two characters truly enjoy each other's company.
Compared with Peyton's other relationships on the show, she has very little drama with Jake. While they do have to deal with some issues due to Jake's ex and baby mama, Nikki (Emmanuelle Vaugier), that challenge isn't rooted in problems with one another. They work together to overcome it. This shows that they can accomplish anything and their relationship might have succeeded if they were endgame.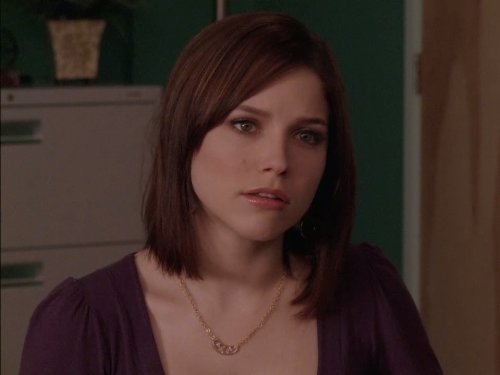 While I love Brooke and Julian Baker (Austin Nichols) together, it always rubbed me the wrong way that he was paired with Brooke after originally dating Peyton. Didn't Brooke deserve to find a love that was all her own after all that time she spent fighting over Lucas with Peyton?
Enter: Cooper (Michael Trucco). For fans who love diving into "One Tree Hill" trivia, it's known that after the time jump, Brooke was initially going to date Nathan's uncle, a fact that was later confirmed on the Drama Queens podcast. Due to scheduling conflicts, Trucco never returned to the show and the relationship never happened, but this is a pairing I would love to see in an alternate universe.
While we're rewriting "One Tree Hill" history, I could only see this couple together if Uncle Cooper hadn't dated Rachel Gatina (Danneel Harris) in Season 3. Their whole relationship is messy and calls into question Cooper's judgment. However, in this alternate Tree Hill, I see Brooke and Cooper working together, with both of them having big, public careers and walking red carpets as a stylish duo.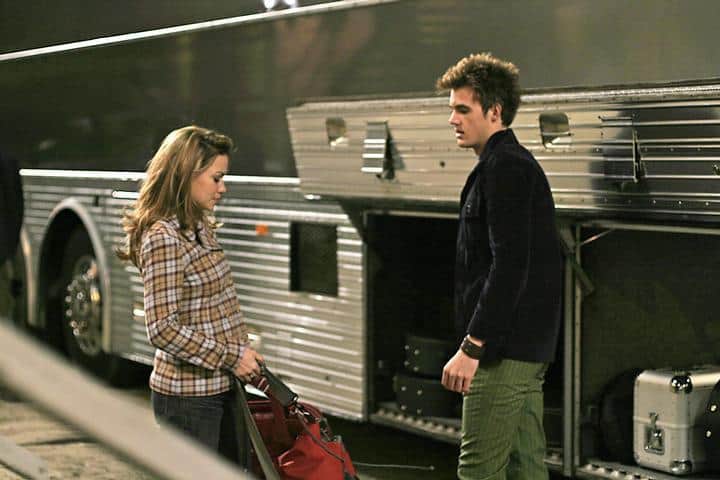 A key storyline that could've permanently torn apart one of the most-loved "One Tree Hill" ships is Haley running off with Chris Keller (Tyler Hilton) in Season 2. But, in an alternate universe where Nathan and Haley don't reconcile for the long haul, I can see her finding love with the self-centered musician.
If you take Nathan out of the equation when Haley first meets Chris, it's a classic enemies-to-lovers trope that's quite beautiful. I envision the couple bonding over their love of music and taking their passion on the road. They could easily become an iconic musical act and even end up raising little musicians on the road, with Haley doubling as a home-schooling mom to put her tutoring skills to use.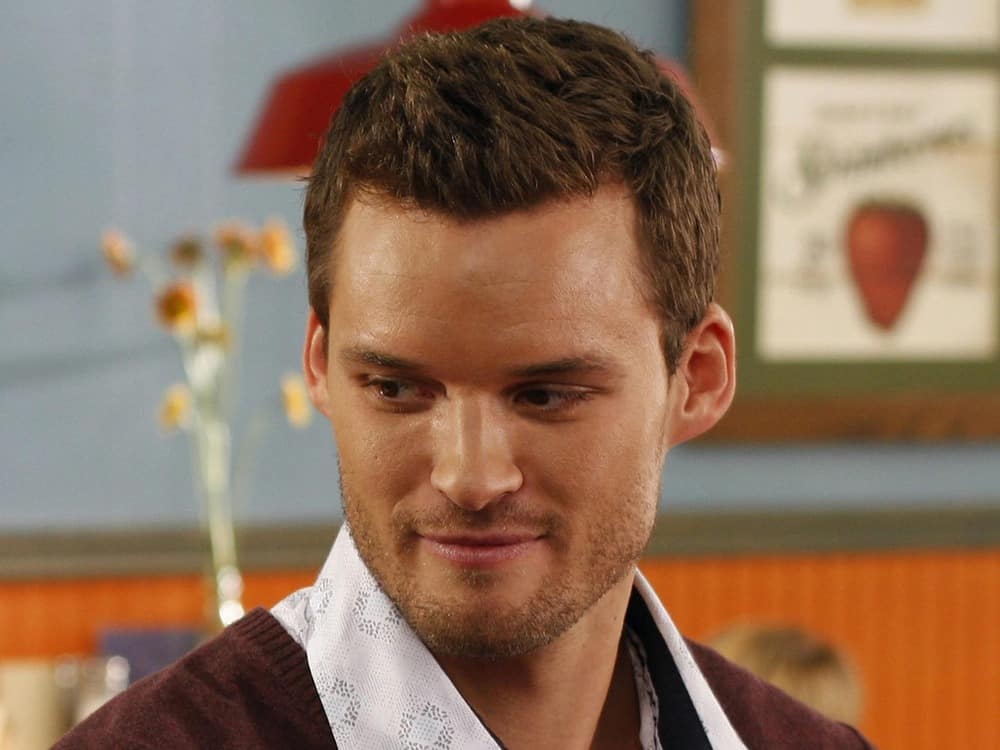 Julian first appears on the show in Season 6, but it takes a while before his true personality is revealed. We learn he's a nerd at heart and I could see that complementing Millicent Huxtable (Lisa Goldstein) and her personality. While her character takes a darker turn in Season 7, if these two met before Julian got together with Brooke, they could've been something beautiful.
It would be easy to blend their lives, with Millie taking Brooke's place in Brulian's meet-cute. When Brooke is hired to design the wardrobe for Julian's movie, Millie would join as her assistant. Julian and Millie would spend time together and find that connection. Then, just like in the best rom-coms, they would ride off into the sunset together.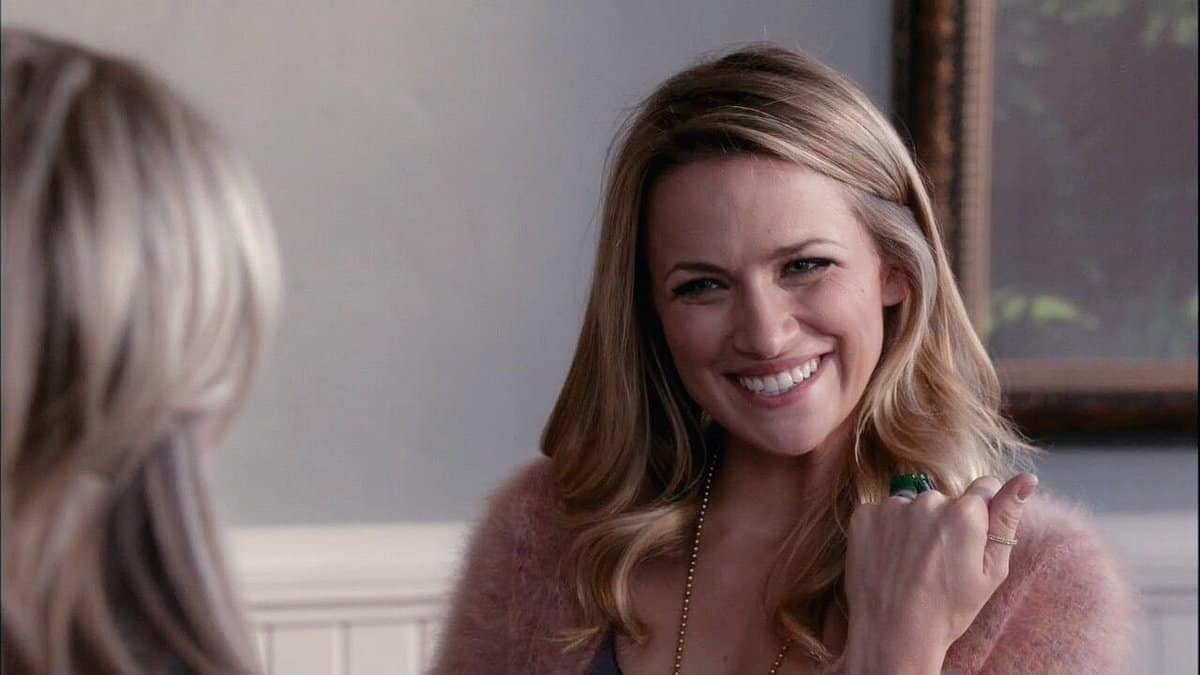 Quinn James (Shantel VanSanten) brings an endearing comedic element to the show when she's introduced in Season 7. Despite her quirky personality, she's coming off a divorce that was a bit tumultuous. She quickly jumps into a relationship with Clay Evans (Robert Buckley) and their romance has its own intensity to it. While the two work great together, there's one character that could suit Quinn's comedic side a little better: Chase Adams (Stephen Colletti).
As a character, Chase was underutilized, and former "Laguna Beach" star Colletti absolutely had the talent to become a bigger part of the show. Pairing him with Quinn would've been an excellent way to do that, allowing both characters to lean deeper into their comedic sides to find a fun-loving relationship. Chase brings some great comedy to Season 9, and if Quinn had been set up with him earlier, fans could've enjoyed a funny foil to the show's never-ending relationship drama.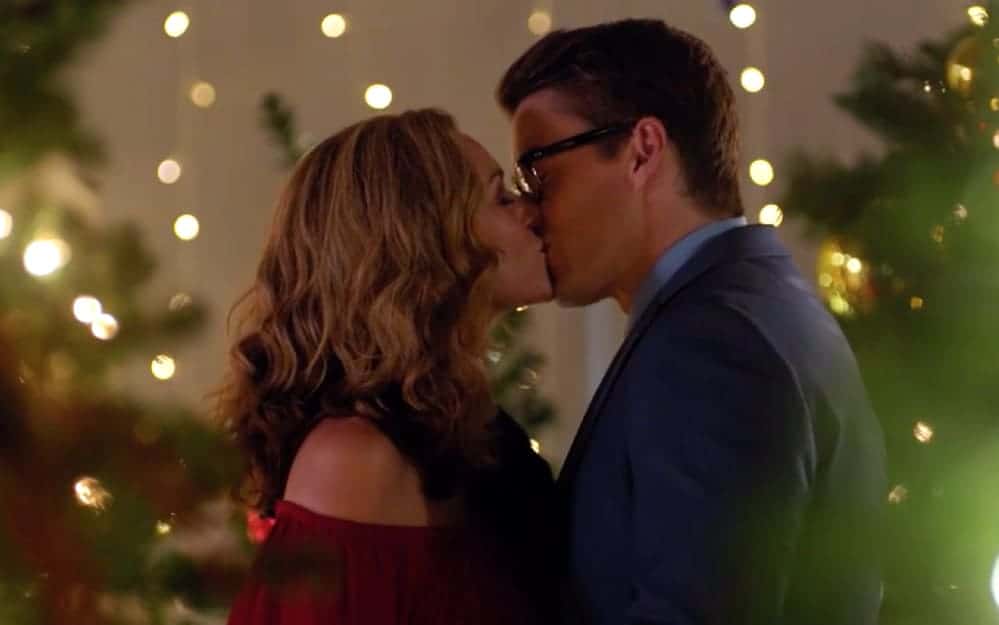 Clay and Peyton never crossed paths on "One Tree Hill" due to Burton leaving after Season 6, but it's a shame they didn't, because they could've had a lovely relationship. The actors actually starred in a Lifetime Christmas movie together in 2018 (along with other "One Tree Hill" stars) and had undeniable chemistry. To see them connecting in "One Tree Hill" would've been a delight.
Aside from their chemistry, these characters could've bonded over something really difficult for both of them. Both Clay and Peyton traumatically lost loved ones, with Clay losing his wife and Peyton losing her biological and adopted moms. To see these two connect over something so personal and tragic would've made for amazing TV. It's exactly what I like to imagine in my alternate universe — if there was no Jake, of course.