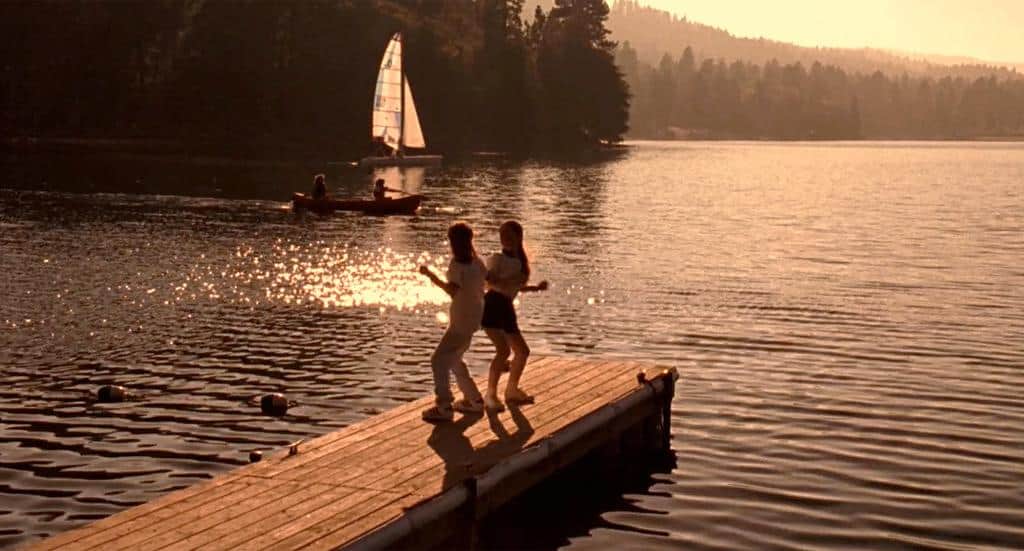 Families – you can't live with or without them, and certainly not without distractions! Luckily, movies and TV are a great way to spend time together doing something everyone can enjoy, and it's never been easier than with streaming services.
Here are some of our favorite family content that's sure to make you want to get closer to the people that matter the most.
'Homeward Bound: The Incredible Journey' (1993)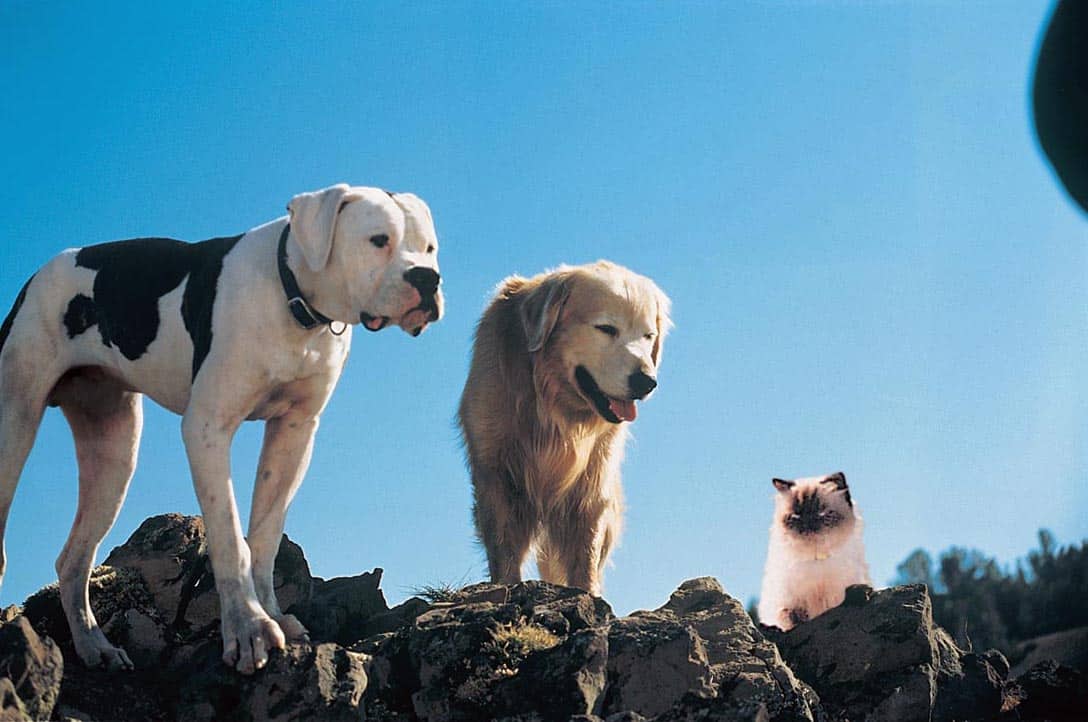 American bulldog Chance (voiced by Michael J. Fox), golden retriever Shadow (voiced by Don Ameche), and Himalayan cat Sassy (voiced by Sally Field) are the beloved pets of the Seavers. When the family has to move to San Francisco temporarily, they leave their pets at a friend's ranch. The animals begin to think they've been left for good and plan an escape to get back to their family. What follows is an epic journey across the California wilderness that tests the bounds of their bravery and love.
Stream the heartwrenching classic "Homeward Bound: The Incredible Journey" on Disney Plus.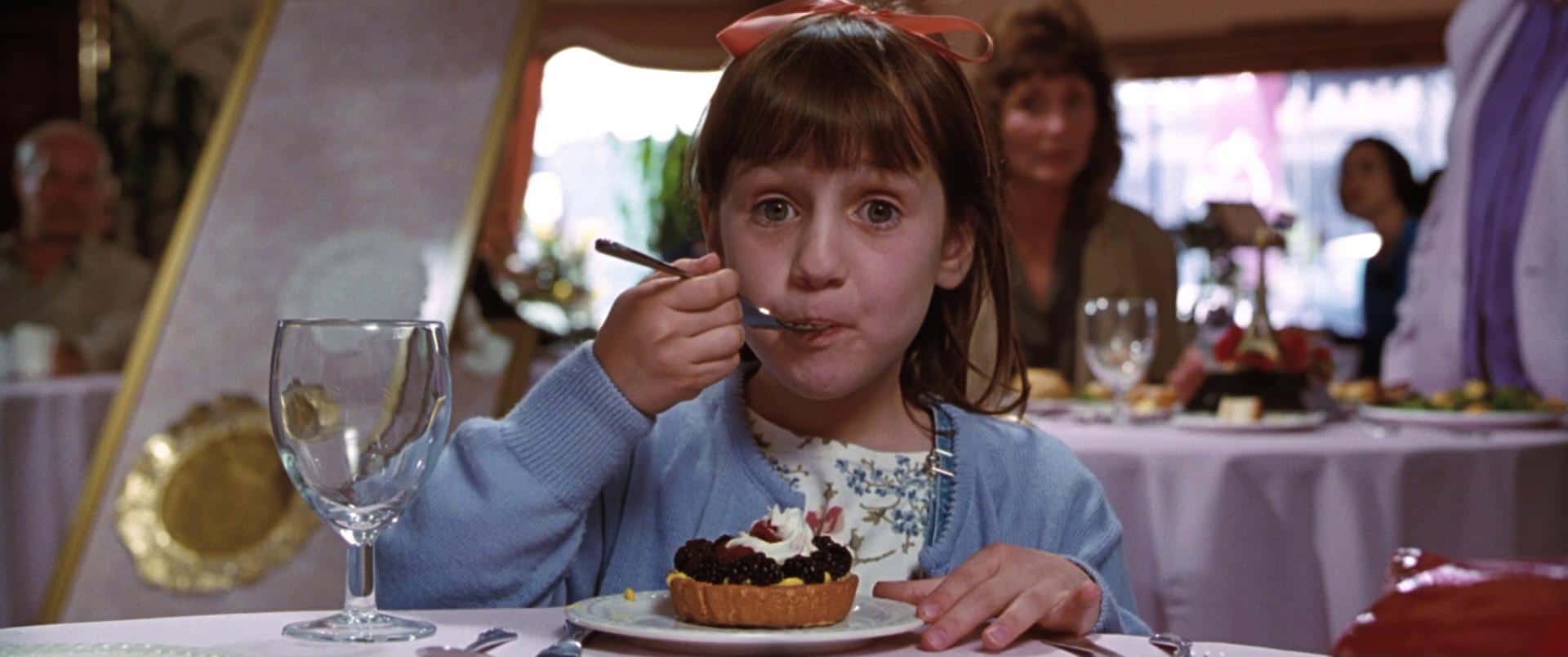 Matilda is the gifted daughter of a shady used-car salesman and a self-absorbed bingo hall addict. Misunderstood by her family and seeking knowledge everywhere, she thinks her dreams have come true when she finally goes to school. Unfortunately, she finds out that the principal is an even worse bully than her family. When Matilda discovers she's telekinetic, she decides to use her power to free herself and her classmates from the tyranny of the oppressive adults in their lives.
Stream the iconic adaptation of Roald Dahl's "Matilda" on STARZ.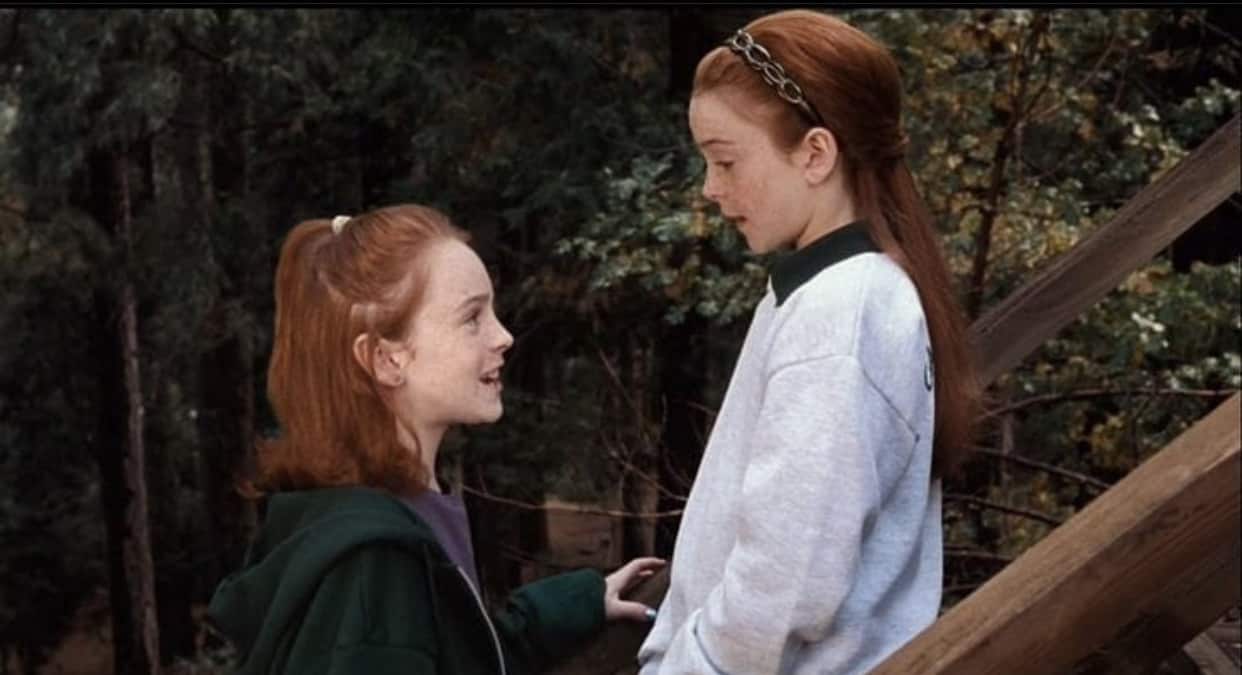 Hallie and Annie (Lindsay Lohan) are twins separated at birth. Hallie lives with her dad on their vineyard in California, while Annie lives in London with her glamorous fashion designer mother. When the girls meet at summer camp, they find they're a little too alike to get along. After realizing they're twins, they hatch a plan to switch places with each other before returning to their respective separated parents in order to get them to meet face-to-face for the first time in 11 years.
"The Parent Trap" is a feel-good family classic now streaming on Disney Plus.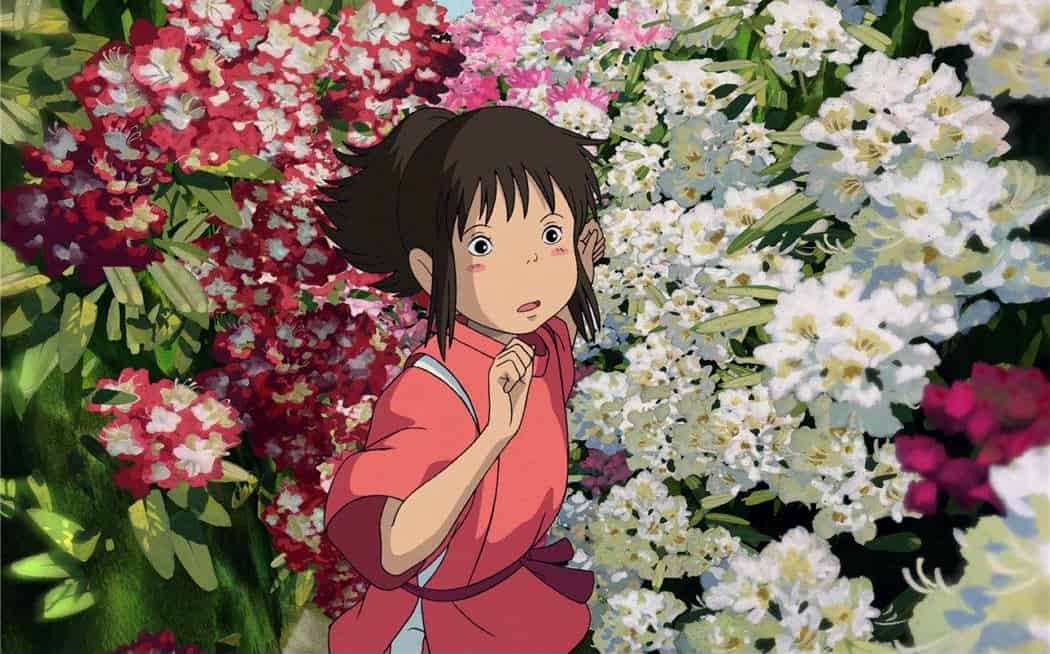 Considered one of the best films of the 21st century, "Spirited Away" is a globally renowned coming-of-age anime with plenty under the surface. Ten-year-old Chihiro and her family stop at an abandoned fairground during a car journey. Her parents find an unattended food stall and eat, which transforms them into pigs who can't remember their daughter. Searching for help, Chihiro crosses into the spirit world, where she must navigate a strange society in order to save her family.
Watch the beautifully-animated tale based on Shinto-Buddhist folklore on Max.
'Six Feet Under' (2001 - 2005)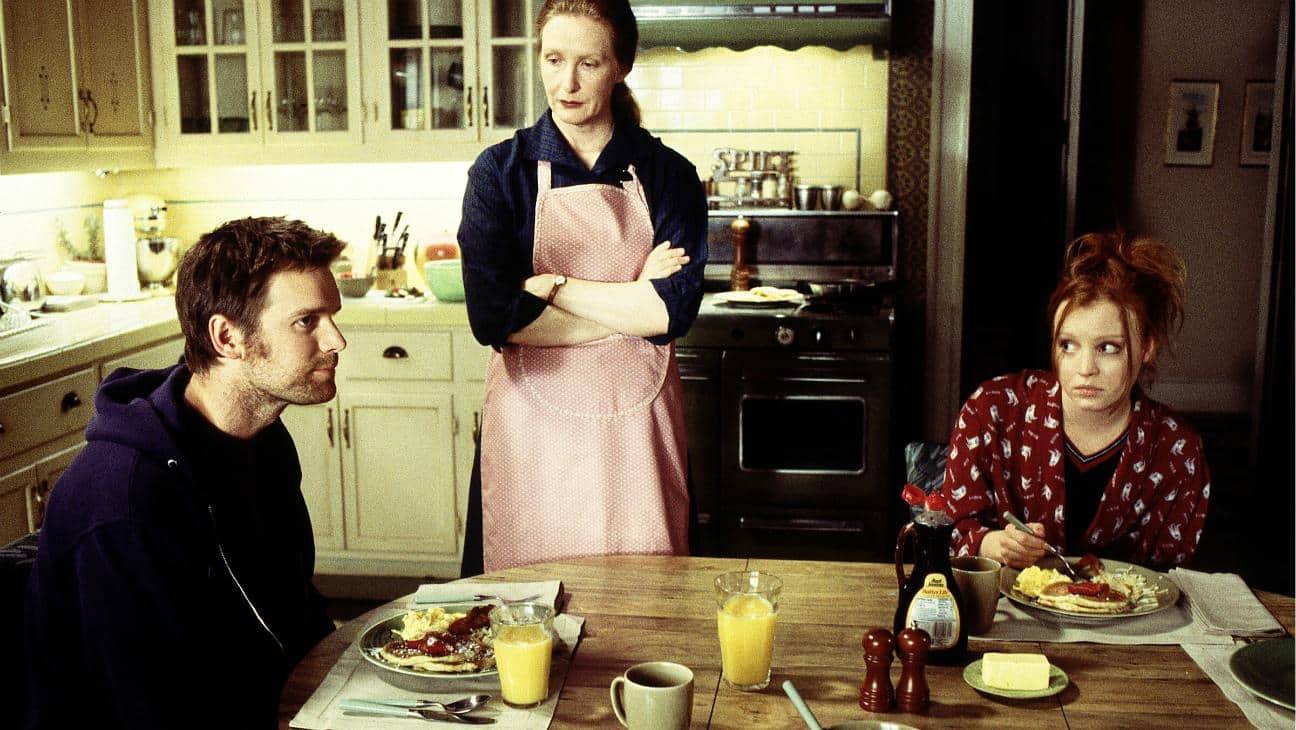 The Fisher family is just like any other dysfunctional American family, except they run and live in Fisher & Sons Funeral Home. They deal with death every day, but can't fully accept it when their father, Nathaniel Sr. (Richard Jenkins), dies and leaves the funeral home to his two sons. The series looks at family, philosophy, personal growth, and death in a refreshing and poignant light.
Stream the highly original dark comedy "Six Feet Under" on Max.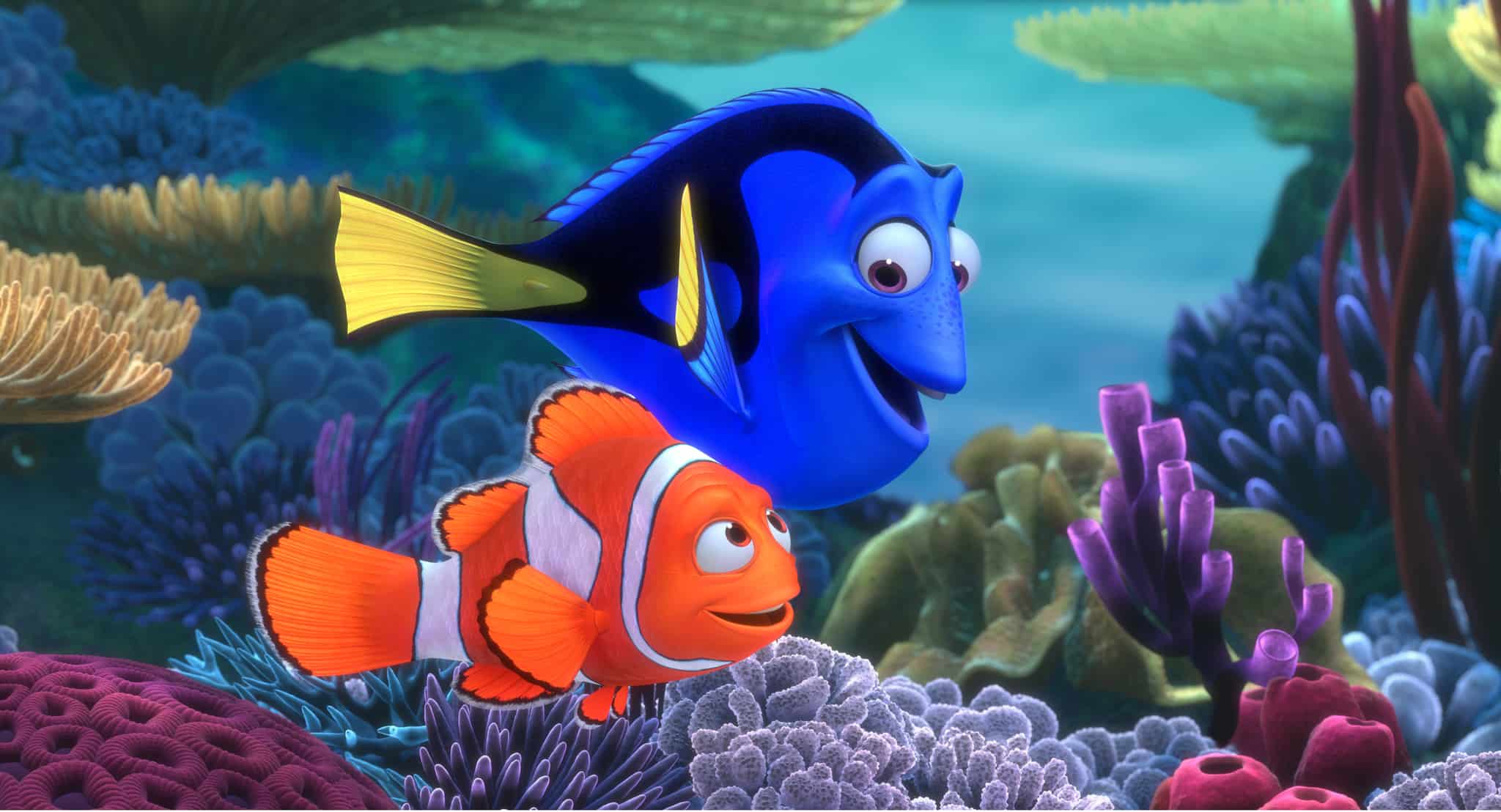 After a terrible attack destroys their family, clownfish Nemo and his father Marlin live alone in an anemone. Marlin is overprotective but agrees to let Nemo go to school. Out in open water, Nemo is captured by divers, who want to make him a pet in a dentist's office. Frantic with worry, Marlin embarks on a 1,500-mile journey across the ocean with Dory to rescue his son.
"Finding Nemo" is a family classic for the ages, streaming now on Disney Plus.
'The Pursuit of Happyness' (2006)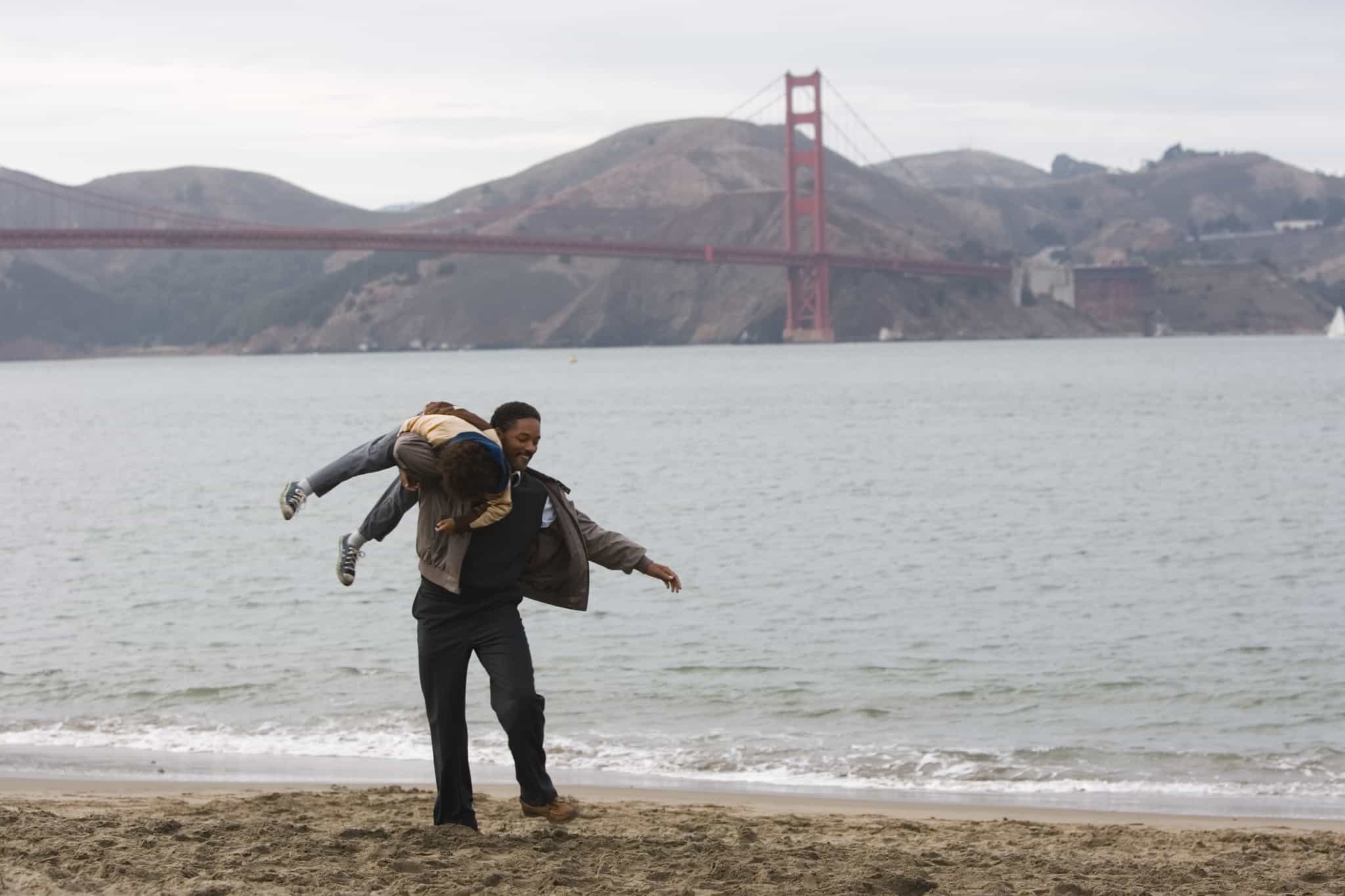 After a series of failures causes his wife to leave him, Chris Gardner (Will Smith) and his young son (Jaden Smith) are evicted from their apartment. Relegated to shelters and exploited at his unpaid internship, Chris is determined not to let their hardships teach his son the wrong lessons in life. He works tirelessly to hide his struggles at work, stay strong in his values, and build a better life for his family one day at a time.
"The Pursuit of Happyness" is a touching drama featuring real-life father and son duo Will and Jaden Smith, streaming on Paramount Plus and Netflix (with a premium, ad-free subscription).
'Modern Family' (2009 - 2020)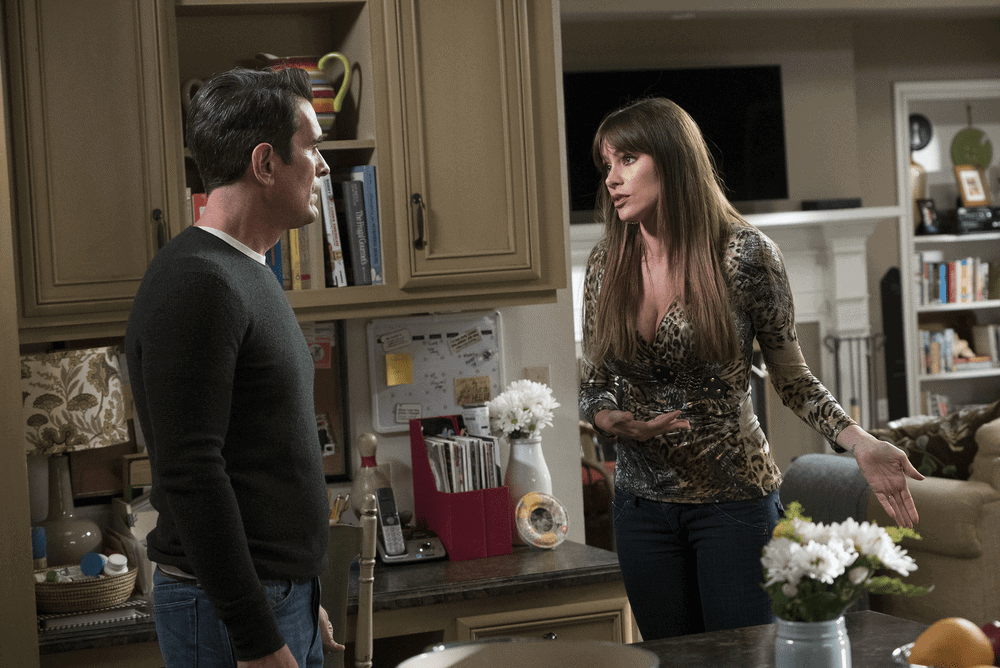 "Modern Family" follows multiple generations of the Pritchett family. Patriarch Jay Pritchett (Ed O'Neill) has remarried a much younger Latina woman, Gloria (Sofía Vergara), with a son from a previous marriage. His daughter Claire Dunphy (Julie Bowen) has a typical marriage with three children. Claire's brother Mitchell (Jesse Tyler Ferguson) and his husband have an adopted daughter from Vietnam. The long-running sitcom explores the diversity of family experiences in America.
Get your whole family together to stream "Modern Family" on Hulu.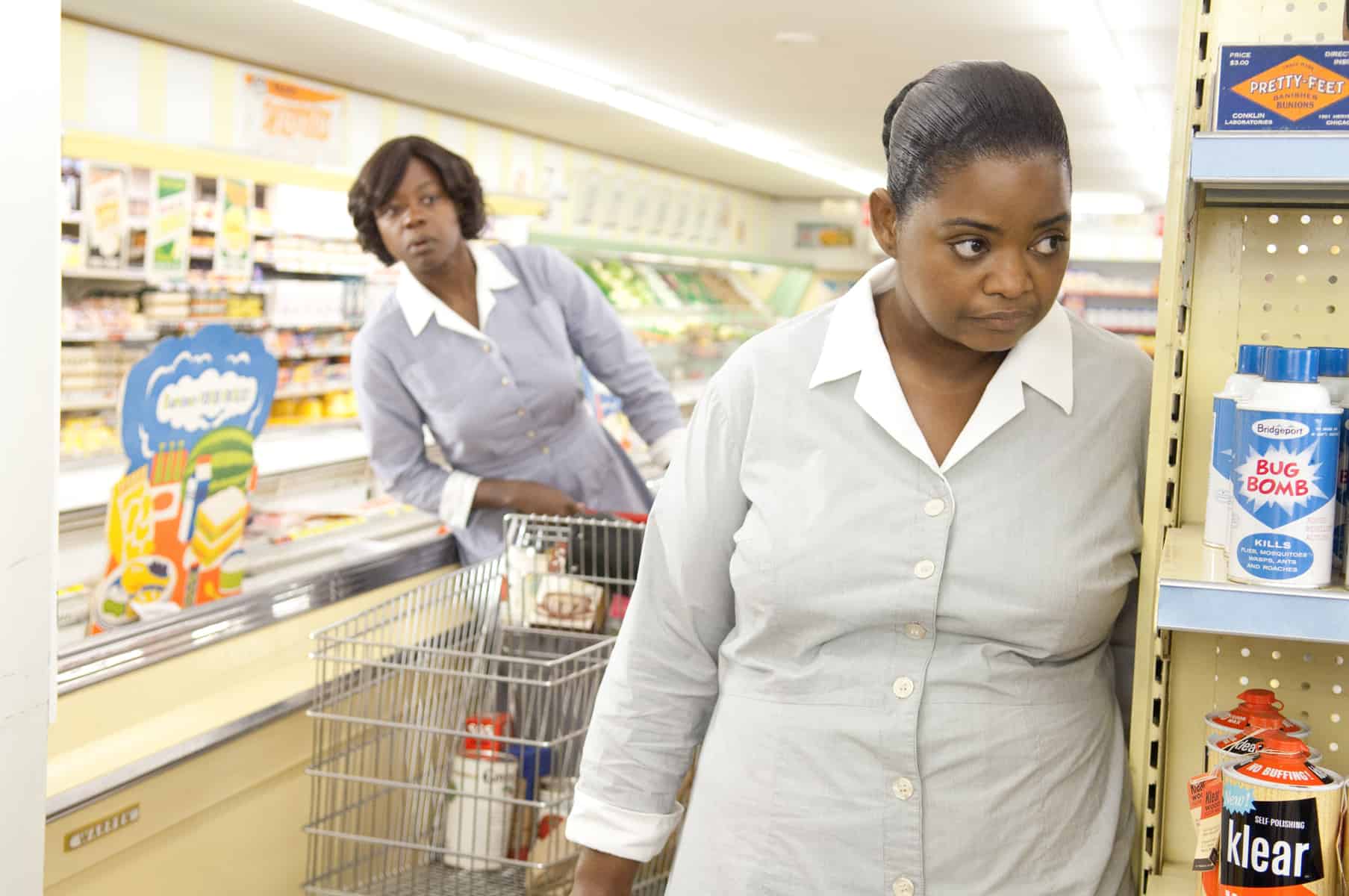 In 1963, Eugenia "Skeeter" Phelan (Emma Stone) is a college graduate with dreams of becoming a famous journalist when she returns to her hometown of Jackson, Mississippi. Appalled by some of the racist attitudes of the privileged women she grew up with toward their Black maids, she's struck with an idea: She wants to interview the maids for an exclusive exposé. Although reluctant at first, eventually, more women join the endeavor to get their stories told.
We think the Max subscription is worth it if you want to watch the Academy award winner "The Help."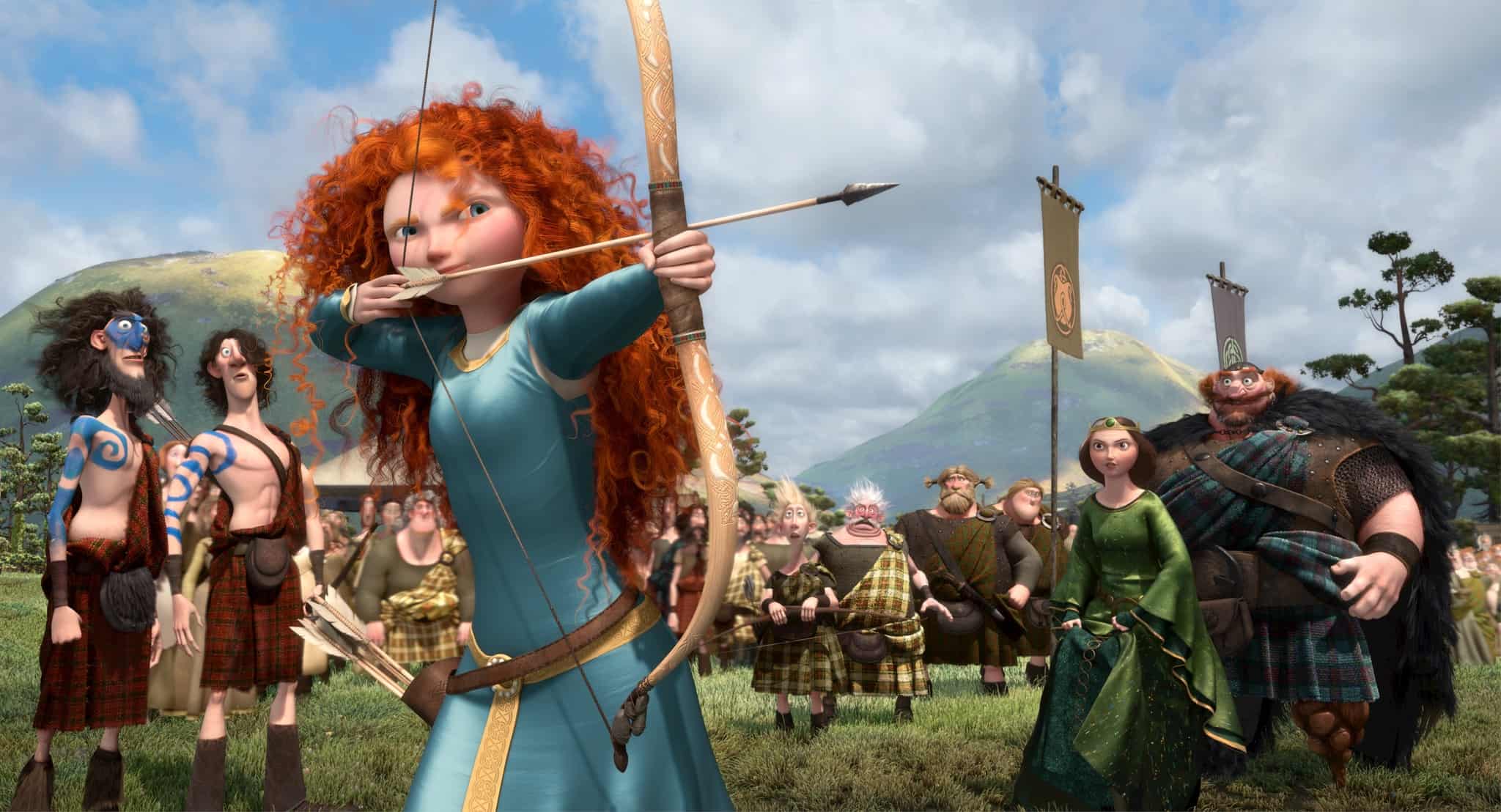 Merida (Kelly Macdonald) is coming of age, and as a princess, that means it's time to choose a suitor. But Merida doesn't want boys – she wants to "let my hair flow in the wind as I ride through the Glen firing arrows into the sunset," according to her father. Merida is determined to make her parents understand, so she asks a deceitful witch for help. But when the witch turns her mother into a bear instead, she'll have to find her love for her family if she wants to become the hero of her own story.
Stream this feel-good fantasy that's perfect for family night on Disney Plus.
"Inside Out" is set inside the mind of Riley (Kaitlyn Dias). Her emotions team is led by Joy (Amy Poehler), who tries to keep everything in balance. But when a big move throws Riley a curveball, Joy and the rest of Riley's emotions have trouble keeping Sadness (Phyllis Smith) in check. The film is an artistic and moving exploration of emotional awareness that will delight kids and amaze adult audiences with its profundity.
Watch one of Disney-Pixar's best collaborations, "Inside Out," with a Disney Plus subscription.
'Fresh Off the Boat' (2015 - 2020)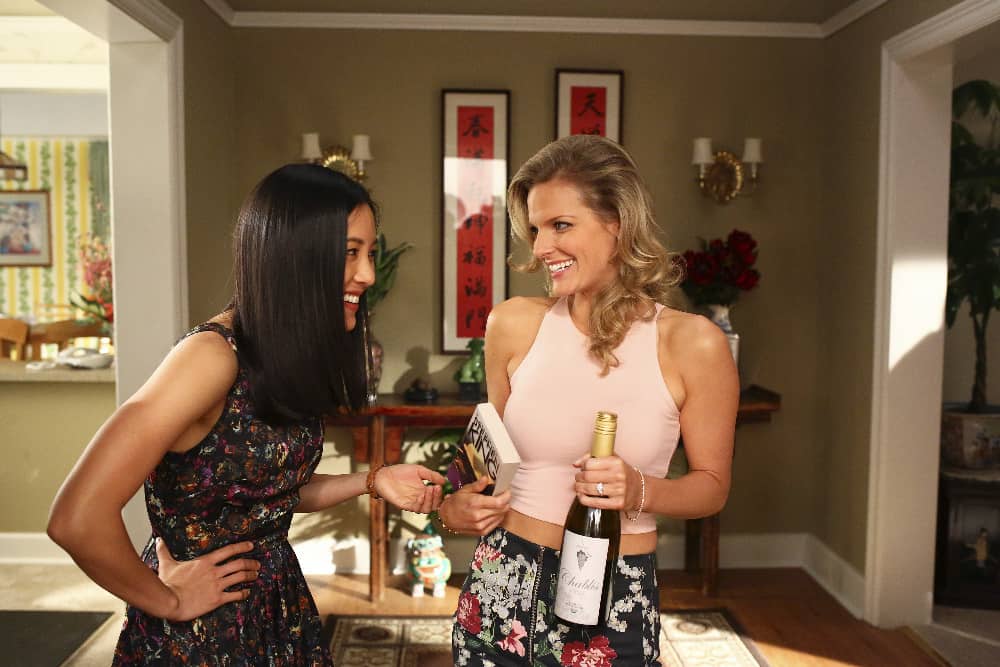 Set in the late '90s, "Fresh Off the Boat" follows the lives of a Taiwanese-American family, the Huangs. The Huangs decide to move from Washington, D.C. to Orlando, Florida, to live their dream of opening a cowboy-themed steakhouse. The series follows their successes and failures as they try to navigate all that comes with being an immigrant pursuing the American Dream.
Stream the funny and fresh sitcom "Fresh Off the Boat" with a Hulu subscription, and check out our Hulu review if you're still not convinced about subscribing.
'Raya and the Last Dragon' (2021)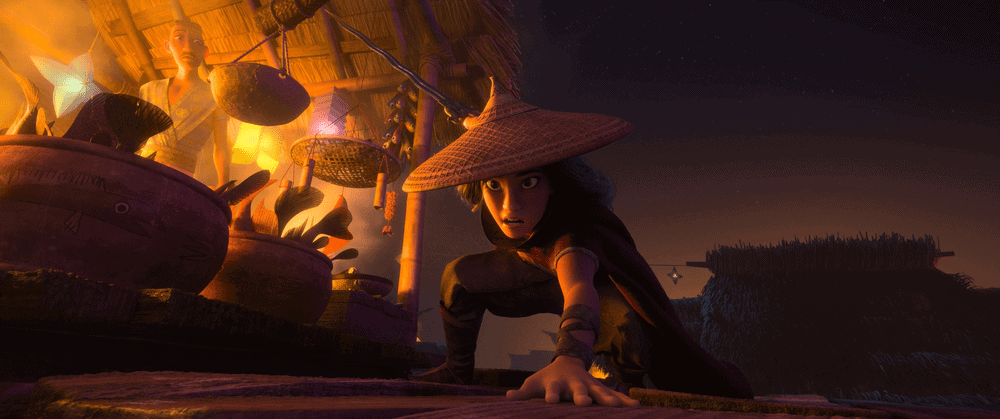 In the kingdom of Kumandra, there's a terrible force, the Druun, that turns everything to stone. Long ago, dragons sacrificed their lives to save humans from the threat. Five hundred years later, a spell is broken that brings the Druun back. It's up to Raya, the daughter of the chief, to find a way to bring back a dragon that might help them. "Raya and the Last Dragon" is a modern Disney original that teaches strength in unity and warns against the perils of greed.
Stream the animated feature "Raya and the Last Dragon" on Disney Plus.