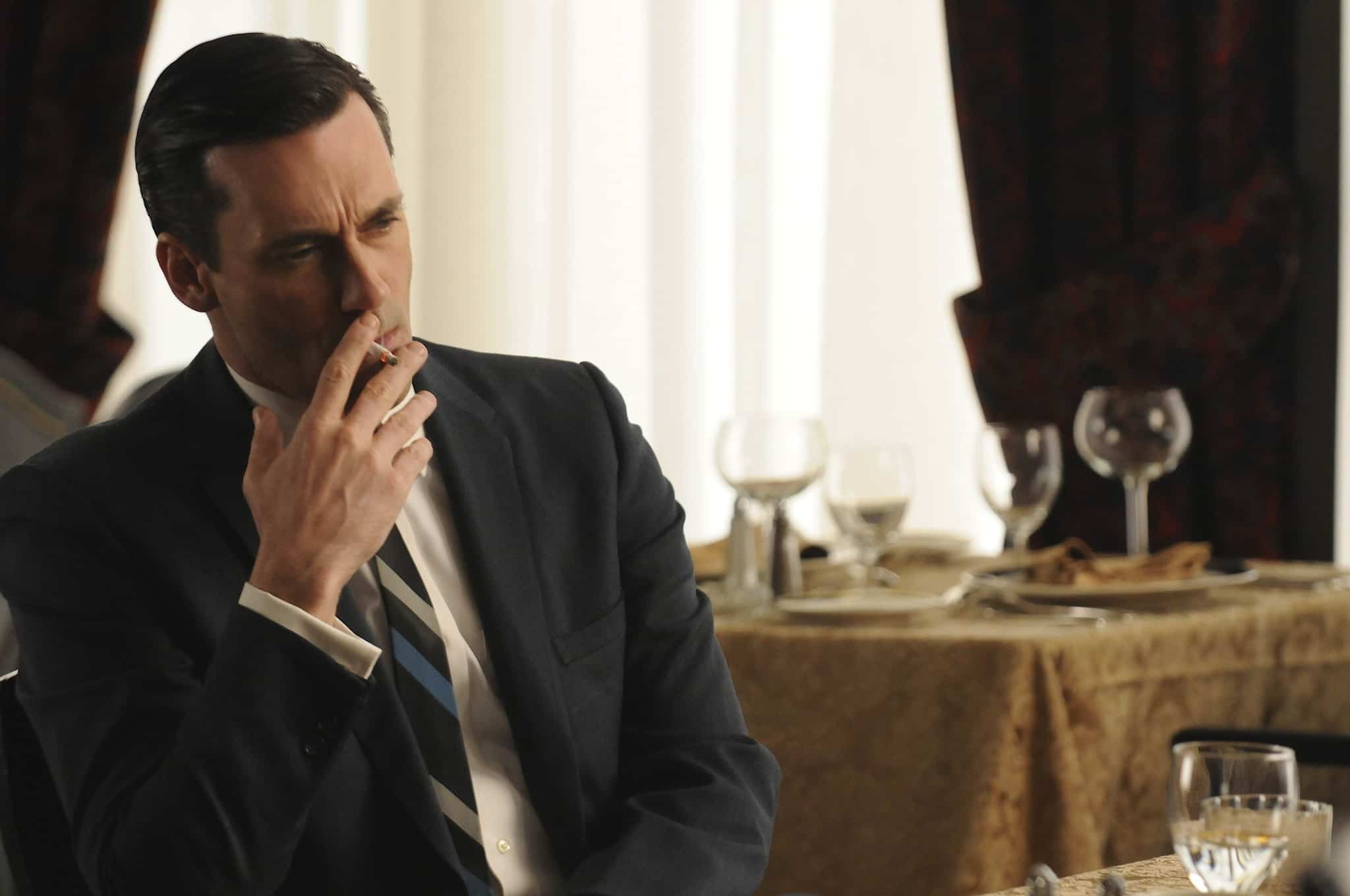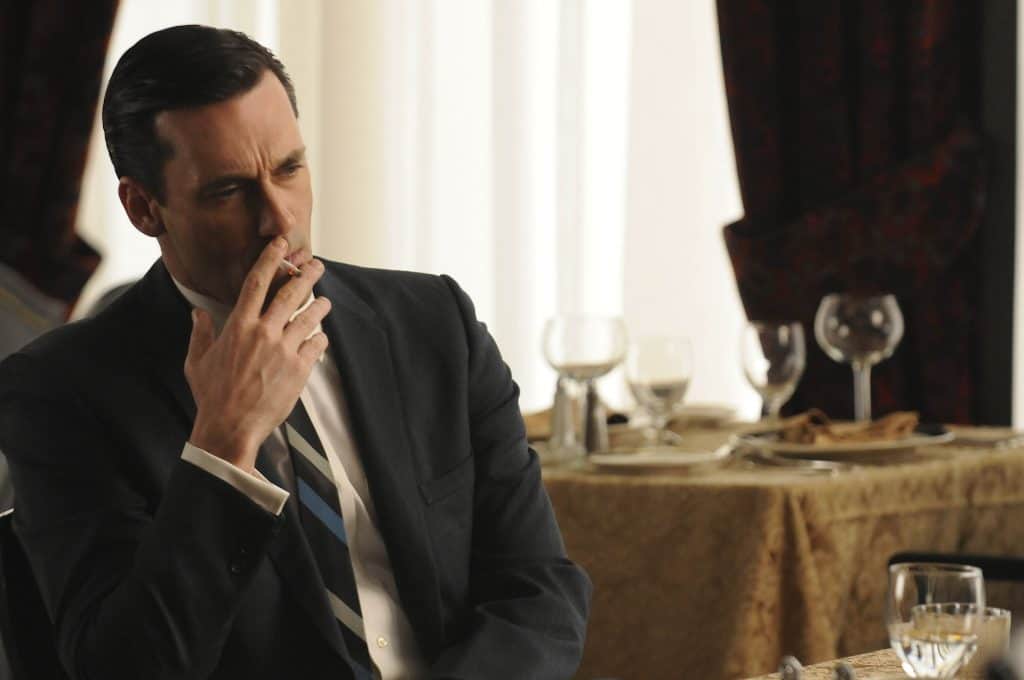 New Year's resolutions are a great way to set intentions for the year to come, but without the right mindset, they never seem to work. Movies and TV can be incredibly powerful in helping us see a new way of thinking. On this list, we chose six of the most popular New Year's resolutions. The following movies and shows on streaming services are a great way to get in the right mindset to meet your goals.
Eating Healthier
'Julie & Julia' (2009)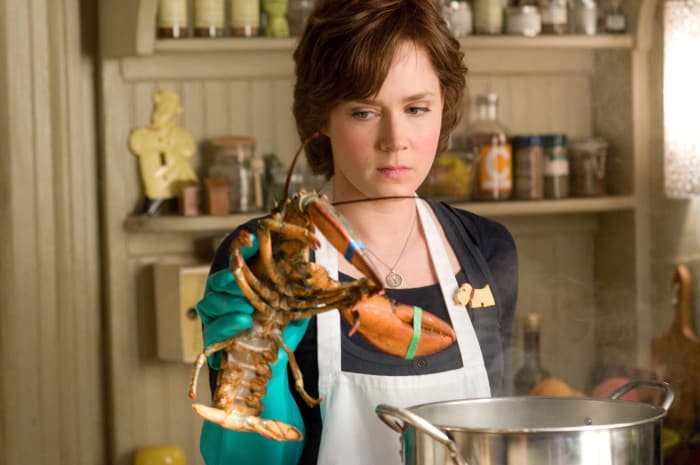 Learning to cook at home is the best thing you can do to eat healthier. That's what Julie (Amy Adams) sets out to do as she tries to master over 500 recipes in Julia Child's classic cookbook, "Mastering the Art of French Cooking." The film also looks at the life of Julia Child (Meryl Streep) as she strives to be taken seriously in the world of high French cuisine. 
This heartwarming film about passion for food and life will have you throwing on your apron with gusto. Watch the biographical comedy-drama "Julie & Julia" on Hulu.
'Midnight Diner: Tokyo Stories' (2016 – 2019)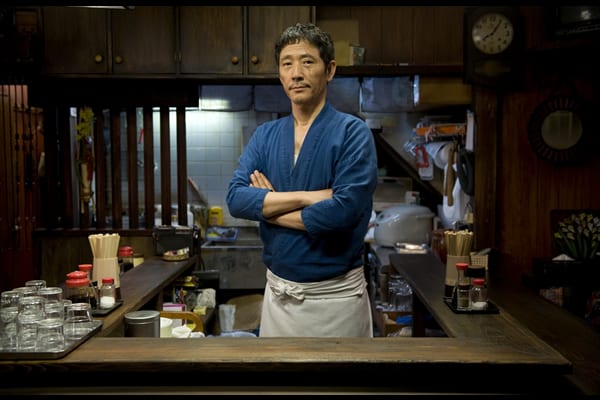 At the Midnight Diner in Tokyo, Master offers to cook anything his late-night customers want. Each episode focuses on the favorite meal of a particular character. The show highlights fresh ingredients, unique preparation methods, and delicious Japanese meals. Most importantly, it illustrates how savoring our food and being mindful about why we eat can bring boundless joy and foster connections between people.
"Midnight Diner: Tokyo Stories" has been described as a hidden gem on Netflix.
Being Happier
'The Bucket List' (2007)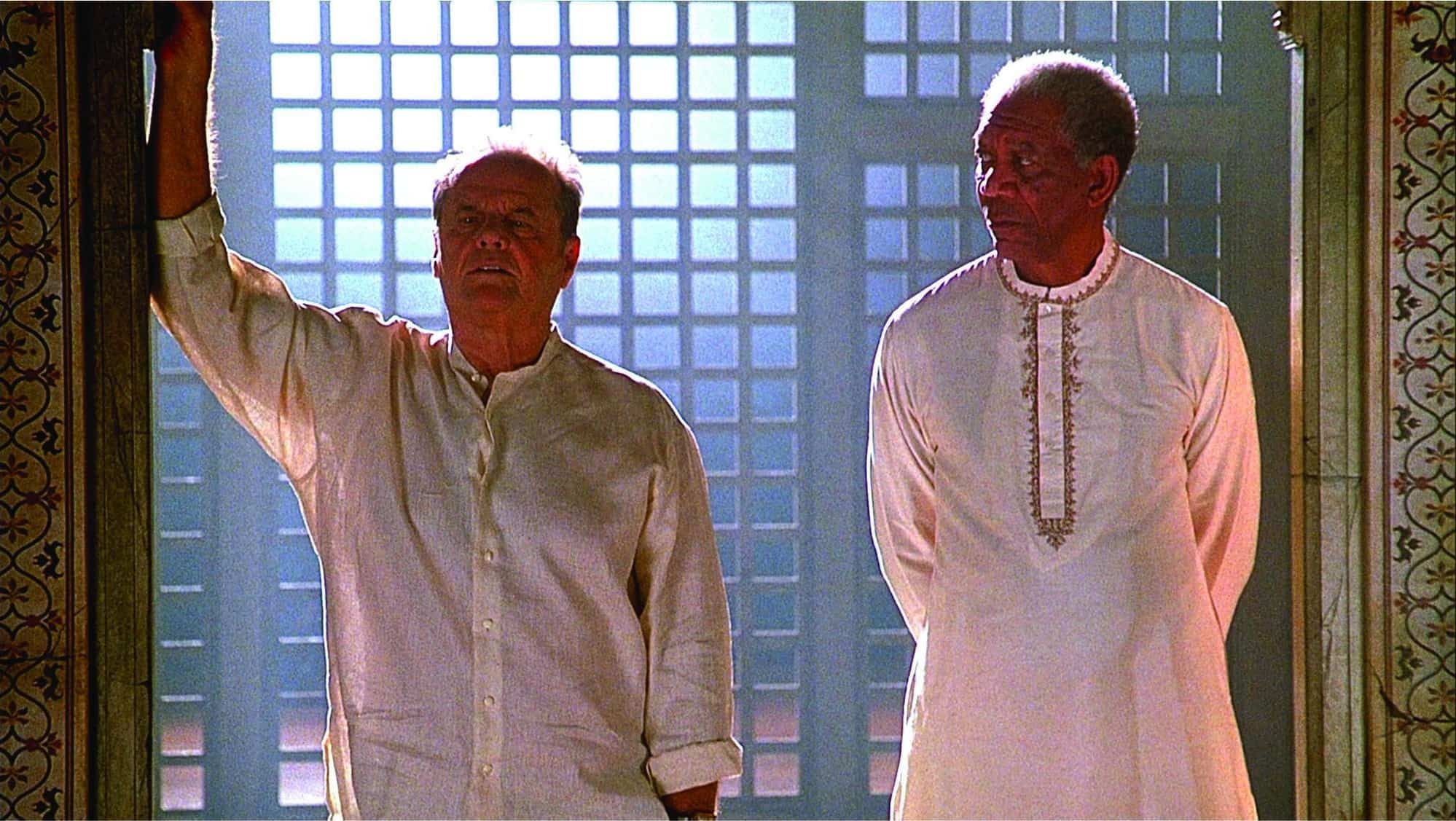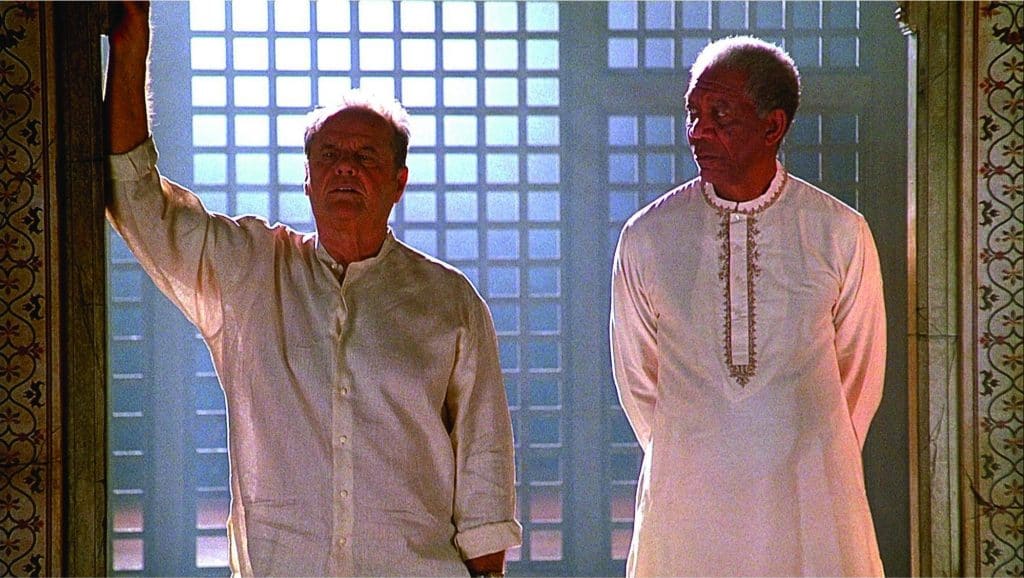 Mechanic Carter Chambers (Morgan Freeman) and billionaire Edward Cole (Jack Nicholson) meet in the hospital, where they're each being treated for a terminal illness. Edward offers to finance their attempt at their bucket list. As they're skydiving, visiting the pyramids, and flying over the North Pole, they discover those aren't the things they really missed. Forced to examine their relationships, they discover what matters most in the end.
If your goal in the new year is self-discovery, check out "The Bucket List" on Max.
'The Social Dilemma' (2020)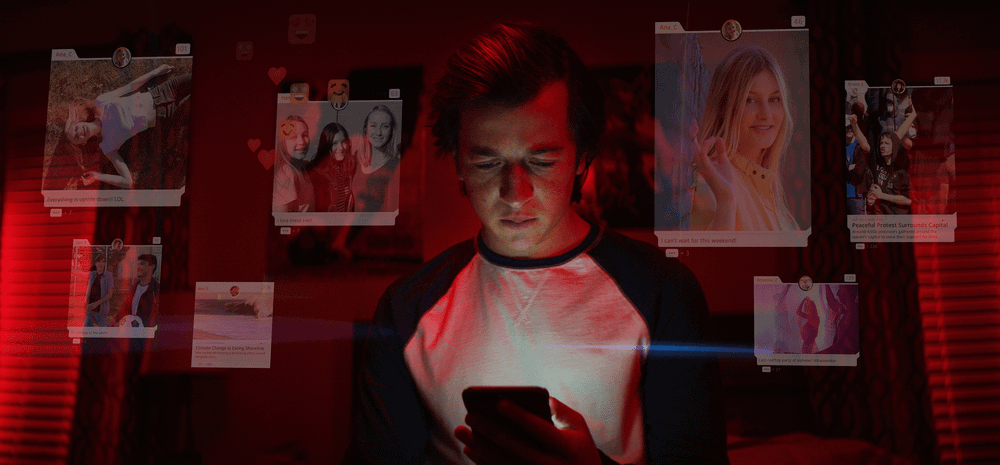 "The Social Dilemma" is a chilling look at how social media uses addiction tactics to keep us online, keep our emotions high every day, and make us suggestible to both marketing and radical political messaging. Even if it wasn't your goal before, this film demonstrates that one of the best things you can do to be happier is to limit the influence of social media on your life.
This important docudrama, "The Social Dilemma," is available on Netflix.
Exercising
'The Karate Kid' (1984)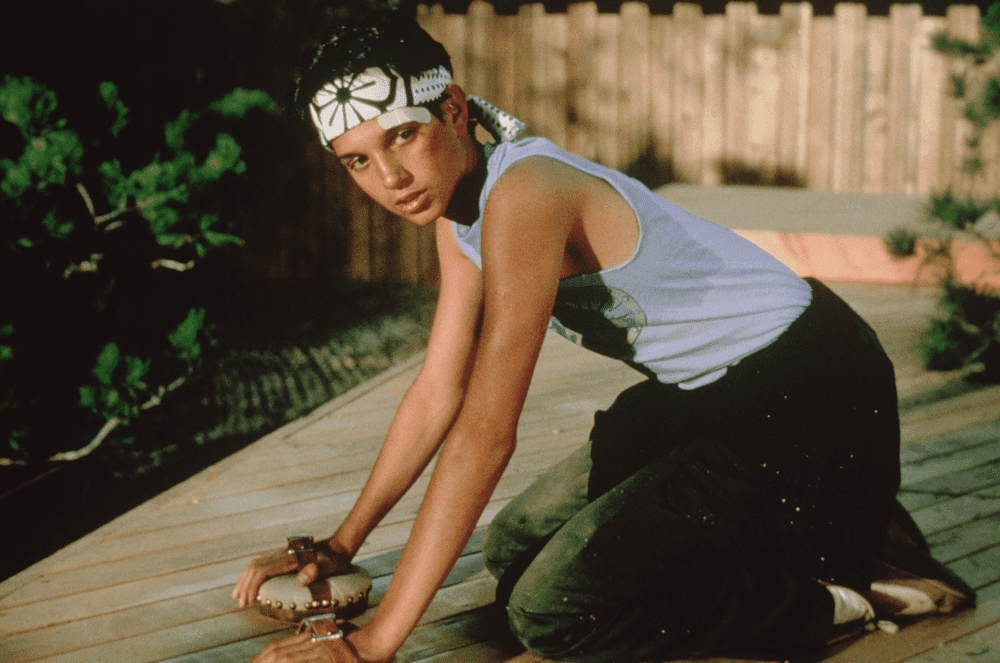 New-kid-in-town Daniel (Ralph Macchio) is pushed around by bullies until he asks his mysterious neighbor Mr. Miyagi (Pat Morita) to teach him karate. "The Karate Kid" demonstrates the power of personal balance, dedication to a craft, and mental fortitude. Getting in shape is mostly a mental battle, and this film will help to inspire your inner warrior.
Catch the '80s classic "The Karate Kid" on Amazon Prime Video with an AMC Plus subscription.
'G.I. Jane' (1997)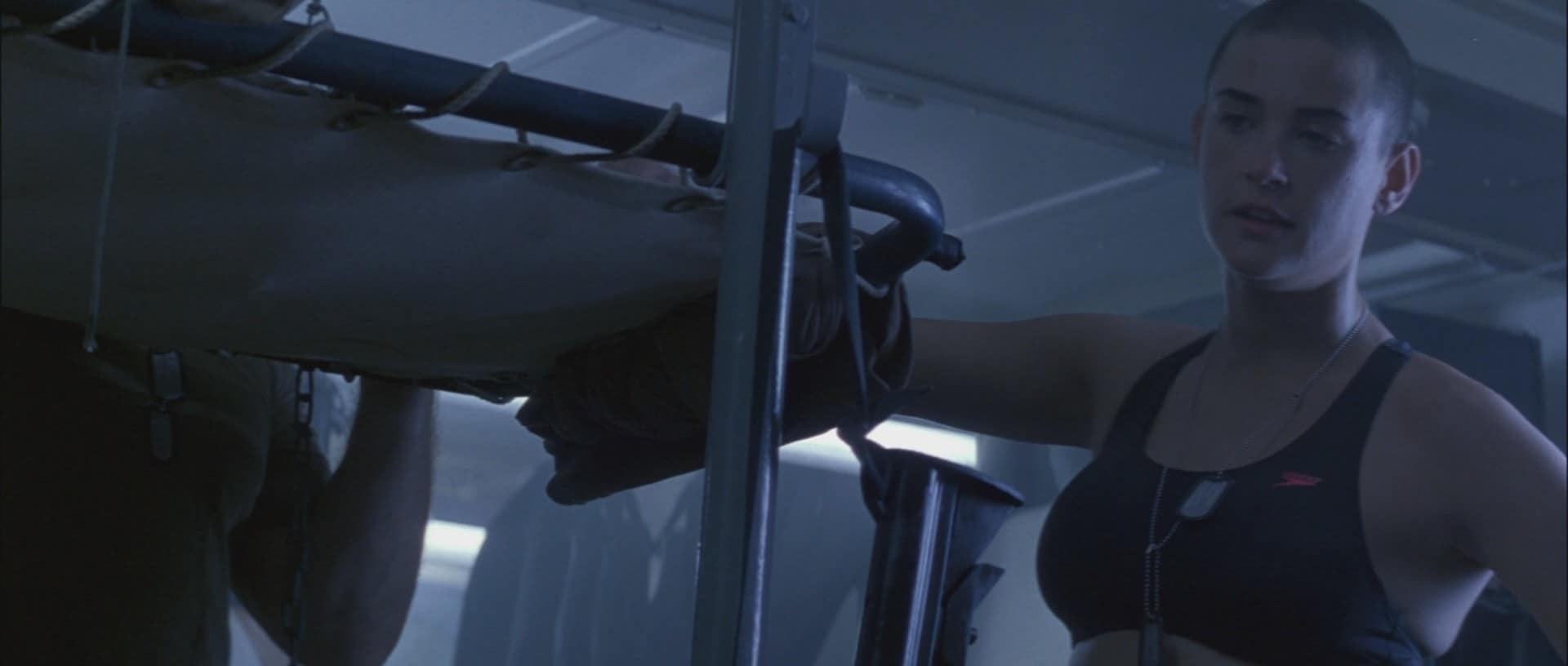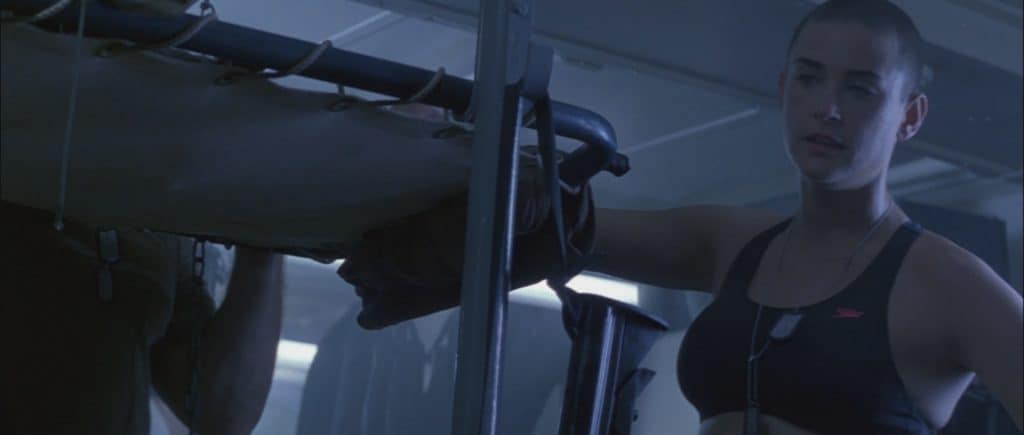 Also a great show of toughness and mental strength, "G.I. Jane" is the story of Jordan O'Neill (Demi Moore). She's a female soldier who gets enlisted in special operations training as part of a series of tests to determine if women can serve in all parts of the Navy. Jordan's show of grueling physical endurance and strength in the face of a sexist system is sure to inspire you to push your limits.
Get in the mood to do some tough exercise by streaming "G.I. Jane" on Hulu with a SHOWTIME add-on. 
Quit Smoking
'Thank You for Smoking' (2005)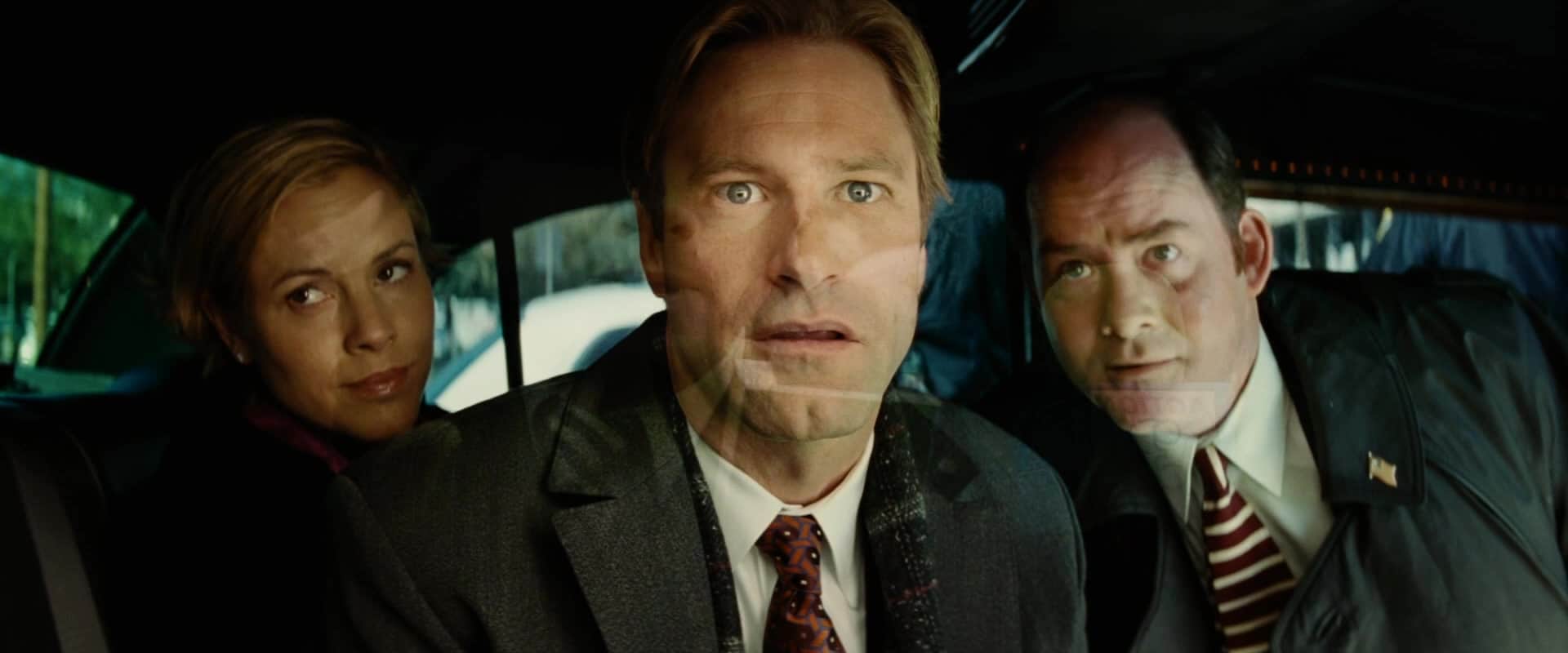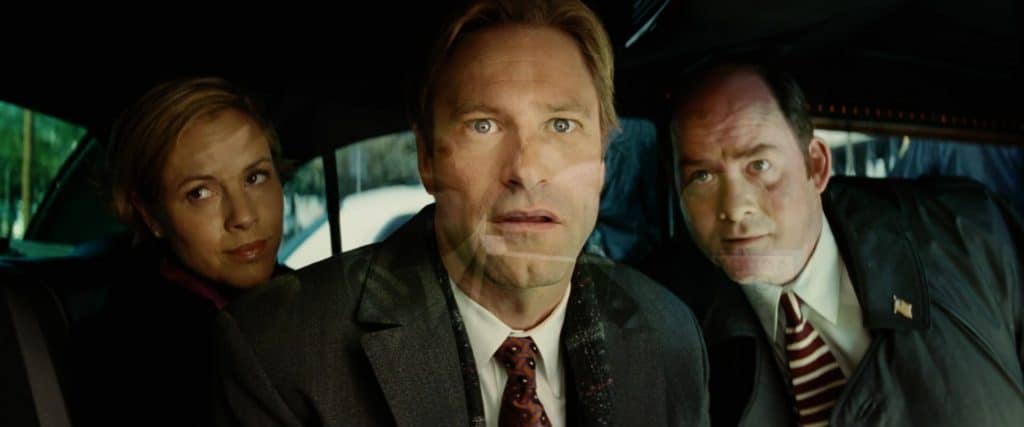 Nick Naylor (Aaron Eckhart) is a spokesman for big tobacco who uses spin tactics and charm to hide the ugly truth but struggles to remain a good role model to his son. He regularly meets with his friends, "the merchants of death," which include members of the alcohol and firearms lobbies. With humor and style, this film demonstrates how the tobacco industry is an elaborate piece of con-artistry.
Stream the black comedy satire "Thank You for Smoking" on Starz. 
'Mad Men' (2007 – 2015)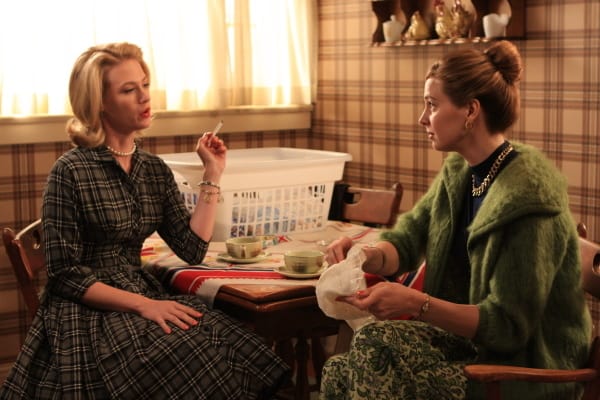 Ad executive Don Draper (Jon Hamm) thinks up brilliant ideas for his biggest client, Lucky Strike, which sometimes dilutes his personal relationship with the truth. He navigates the changing times of the '60s and the ups and downs of the ad world as the audience learns about themselves through each complex character. If anything will put you off smoking, it's listening to the actors' cough and hack through every scene with a cigarette in hand.
Easily one of the best and most nuanced TV shows ever, "Mad Men" is available to stream on fuboTV. Find out if fuboTV is worth it to watch the show.
Have Better Relationships
'The Notebook' (2004)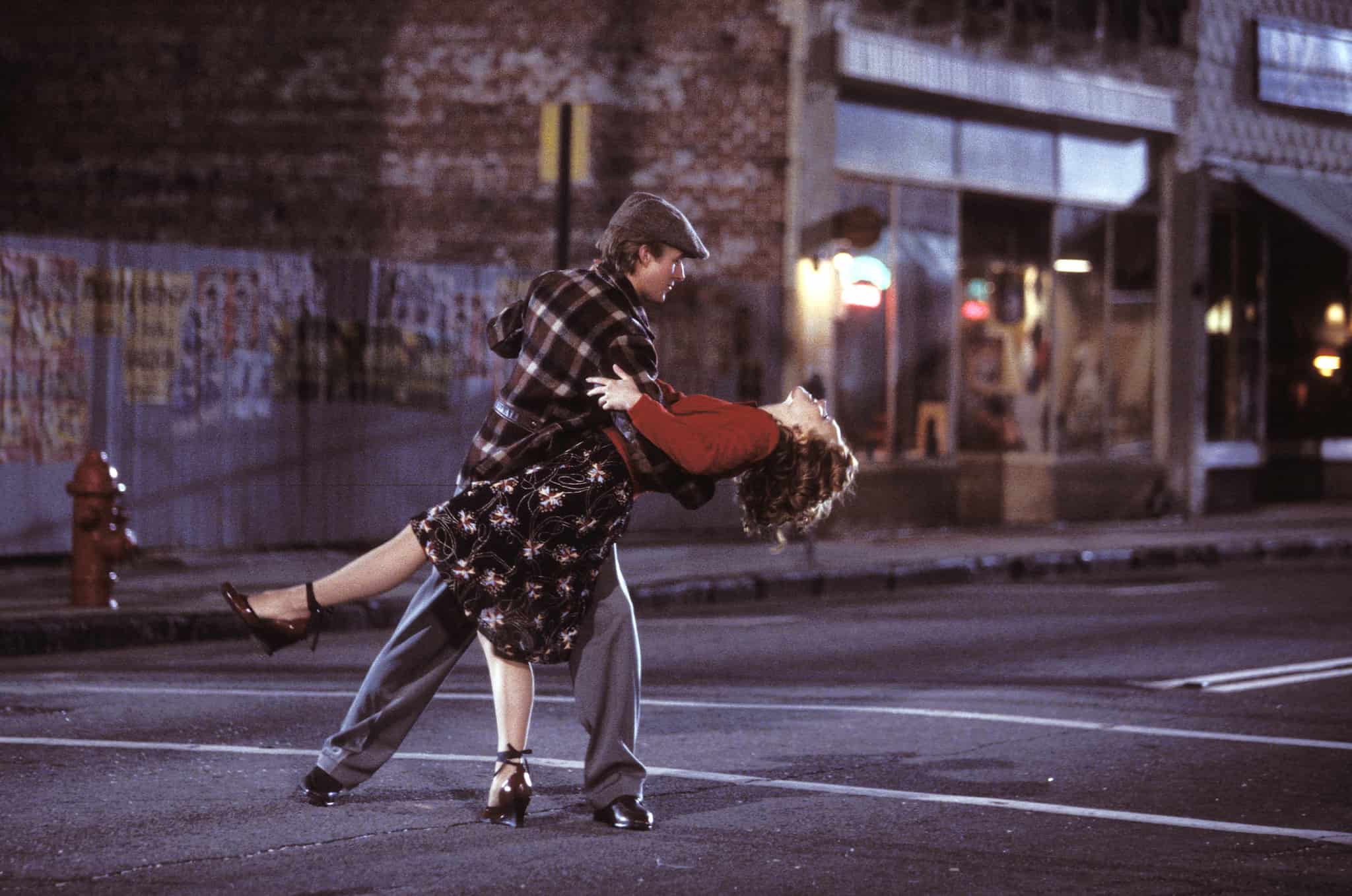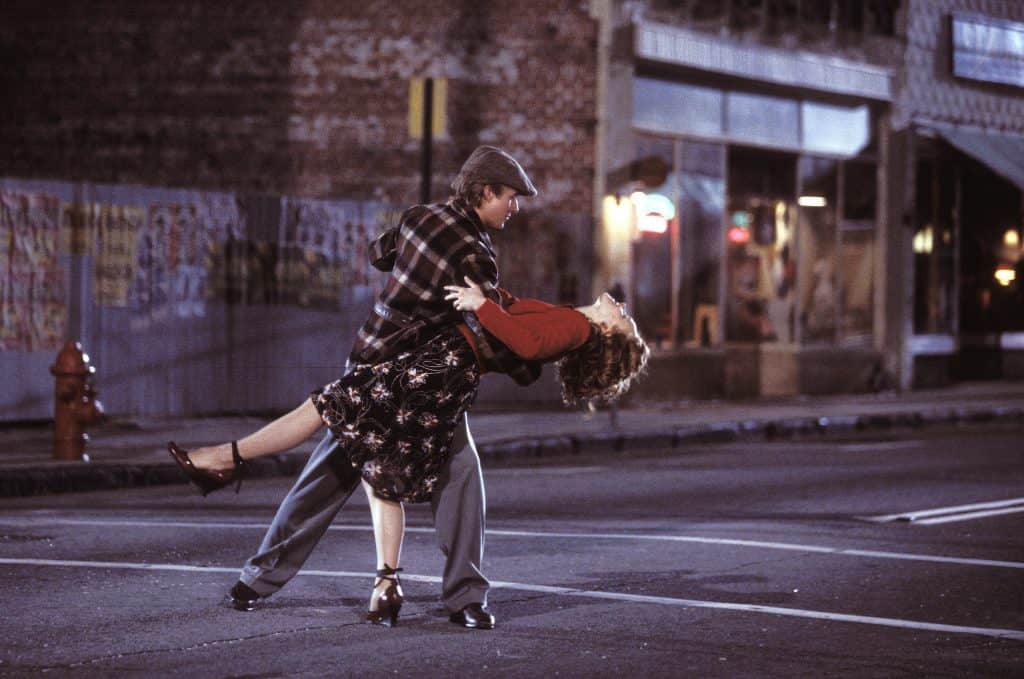 Every day, Duke (James Garner) reads to Mrs. Calhoun (Gena Rowlands) at her nursing home. The story he reads is of a young couple in the '40s who fall madly, chaotically in love despite their different circumstances. Inspired by a real couple who were together for over 60 years, this film is a beautiful reminder to forget any hurts and differences and just love with all your heart.
Watch the ultimate romance movie, "The Notebook," on Max, and keep the tissues handy.
'Moonlight' (2016)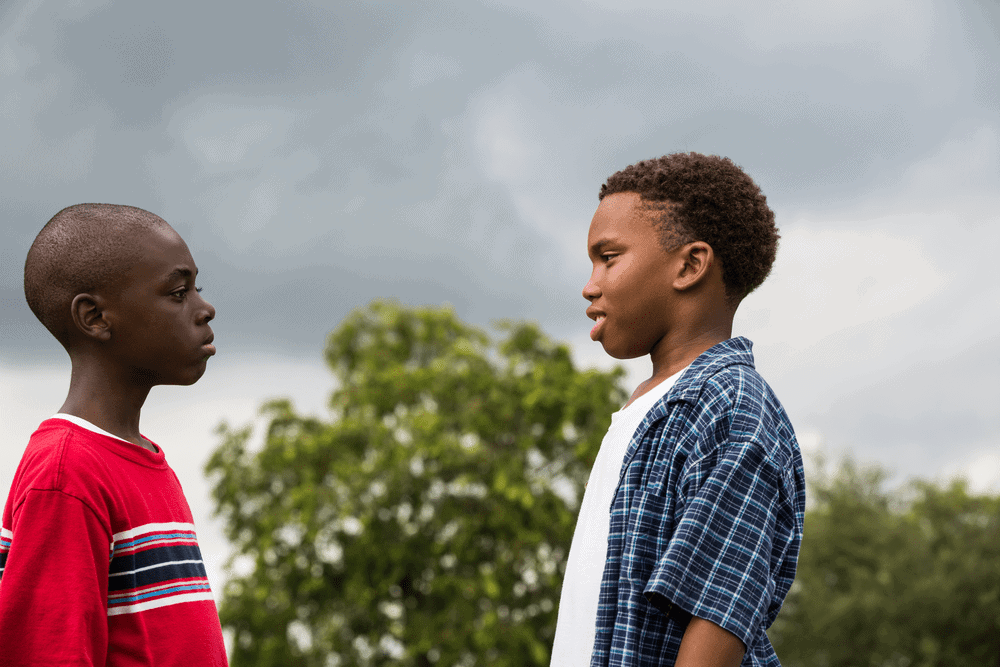 "Moonlight" is a film that doesn't fit easily in a box. It shows three phases in the life of a Black boy growing up in Miami under harsh circumstances. His coming of age requires careful navigation of sexuality, masculinity, and prejudice as he struggles to let people in. This is a relatable film for those who shy away from relationships because it's hard to know what love really looks like.
Watch the Academy Award winner for best film, "Moonlight," on Hulu with a SHOWTIME subscription.
Travel
'The Beach' (2000)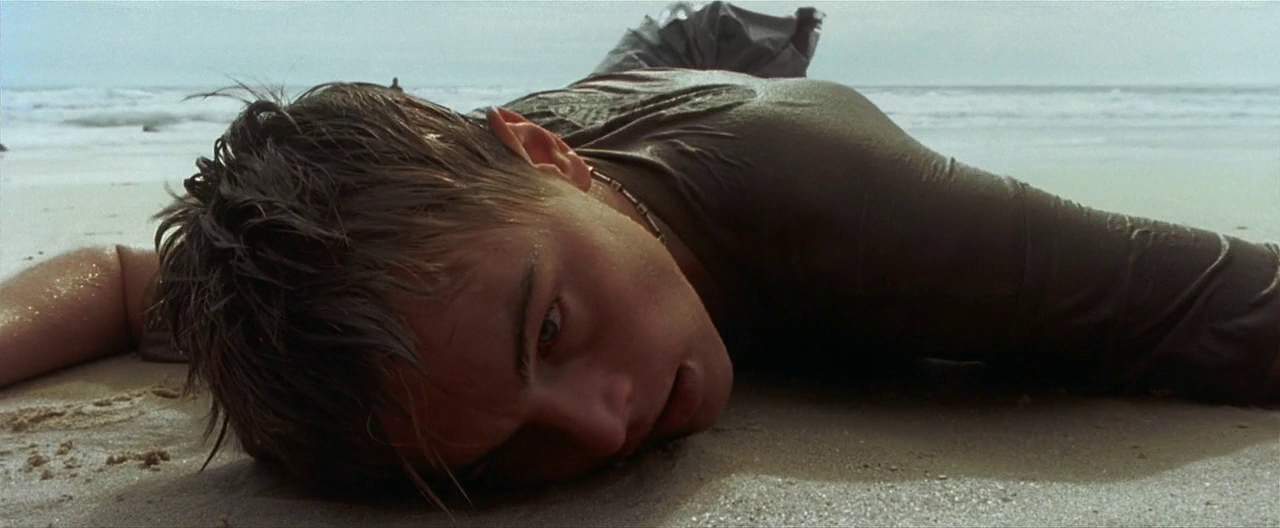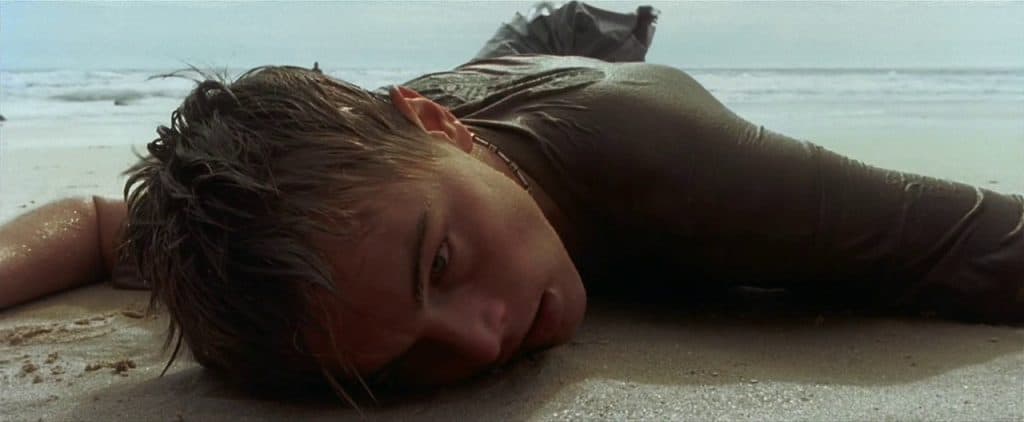 Richard (Leonardo DiCaprio) travels to Thailand in search of adventure when he discovers a map leading to a secluded island paradise. When he arrives there, he discovers that the international group of nomads inhabiting the island are very protective of their secret home. "The Beach" explores the human desire to find what no one else has found, the naivety in seeking utopia, and the dangers of exploiting natural sanctuaries for selfish means.
Watch "The Beach" for free with ads on The Roku Channel.
'Vicky Cristina Barcelona' (2008)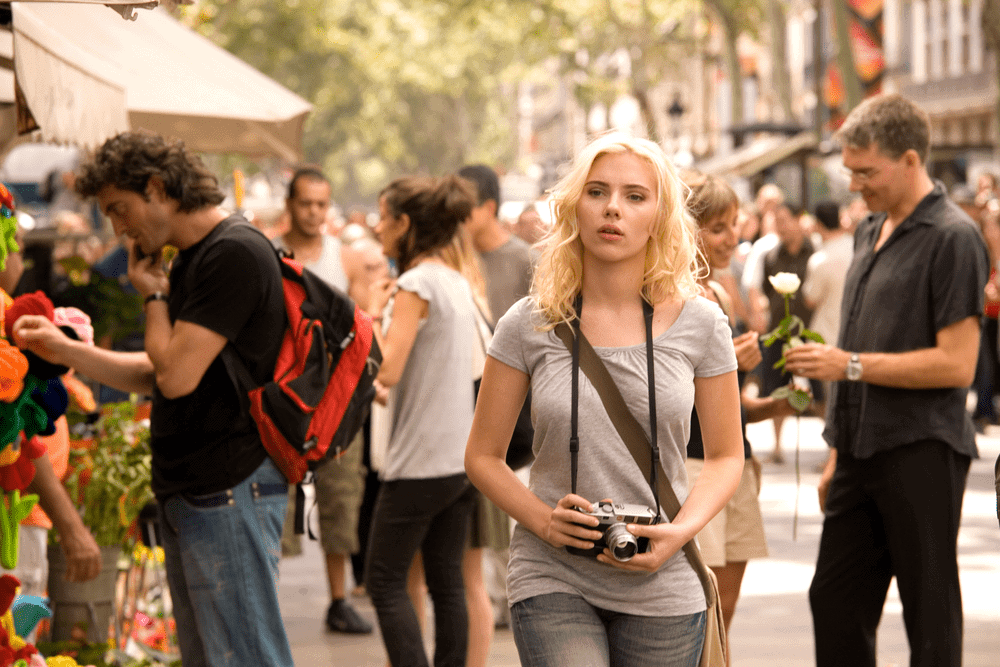 Vicky (Rebecca Hall) and Cristina (Scarlett Johansson) are headed to Spain for their summer holiday. While there, they're drawn in by suave painter Juan Antonio (Javier Bardem). Cristina begins living with him, but Vicky is loyal to her fiancé. When Juan's hyperemotional ex-lover María Elena (Penélope Cruz) moves in as well, Cristina finds herself in a strange situation that makes her question what she's really seeking so far from home.
Watch the offbeat romantic comedy-drama "Vicky Cristina Barcelona" on Tubi.