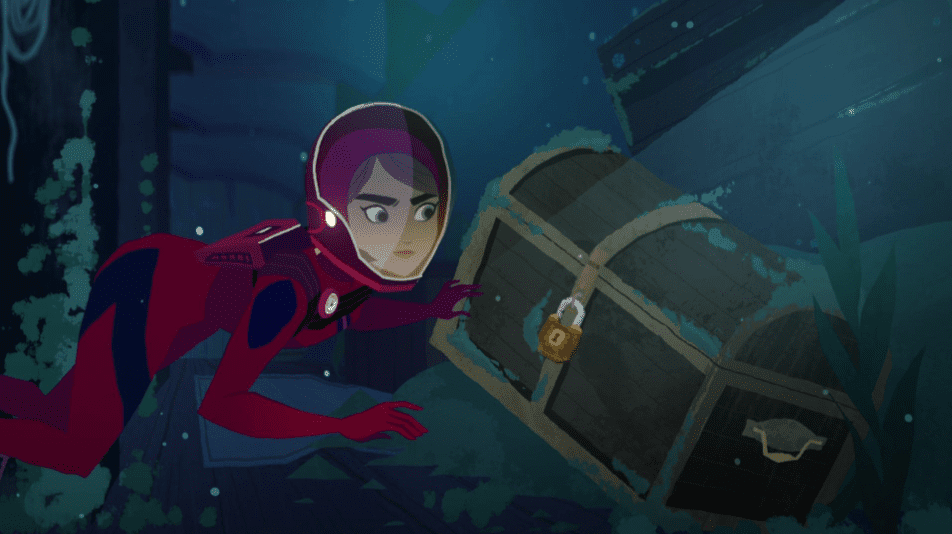 It's never too late or too early to start teaching your kids about remarkable women. We're complex individuals, intuitive by nature, and incredibly clever. There's no reason why we can't do it all, including maintaining our femininity (a choice, not a standard) while saving the world. Here's our list of favorite cartoon shows and movies about incredible women or with woman-leads to share with your kiddos.
"Turning Red" is the most recent Disney animated movie about young girls and women, made by women. Written and directed by Domee Shi, the movie follows Meilin (Rosalie Chiang), who learns that her family is from a long line of women gifted by their red-panda-worshipping ancestors. Meilin finds that she turns into a giant red panda anytime she gets too emotional. The movie primarily focuses on puberty, her relationship with her mother, and her group of friends fangirling over the boy band 4*TOWN.
This female-driven movie is available on Disney Plus.
'Kipo and the Age of the Wonderbeasts' (2020)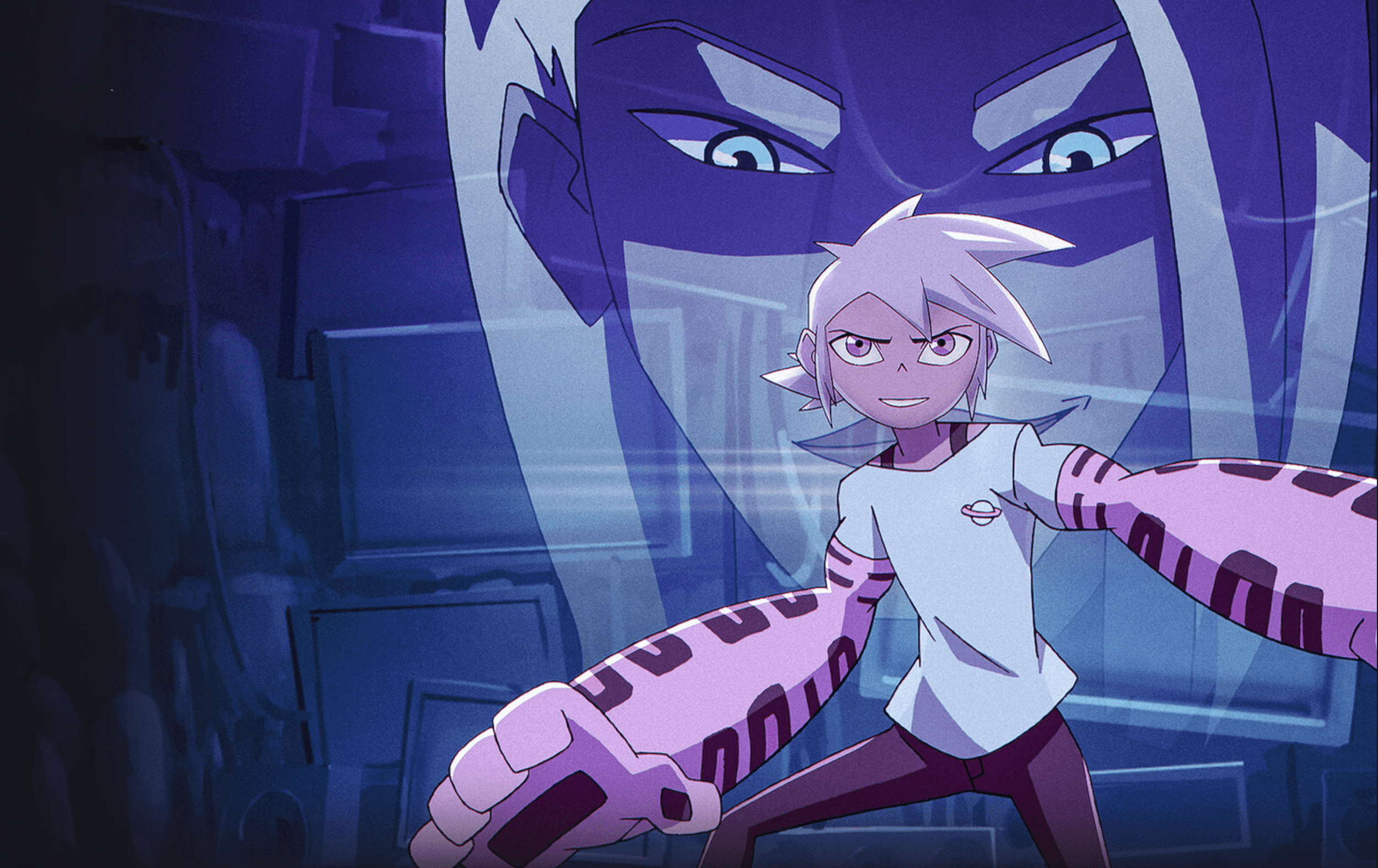 "Kipo and the Age of the Wonderbeasts" is originally adapted from the webcomic "Kipo" by Radford Sechrist. The female protagonist Kipo (Karen Fukuhara) is a Black-Korean girl raised underground in the post-apocalyptic world. She explores what's left of the above-ground world where mutant animals roam. Not only does the show represent the BIPOC community, but it also includes queer representation.
If you're all about inclusion, then your children should watch "Kipo and the Age of the Wonderbeasts," which is streaming on Netflix.
'Carmen Sandiego' (2019 - 2021)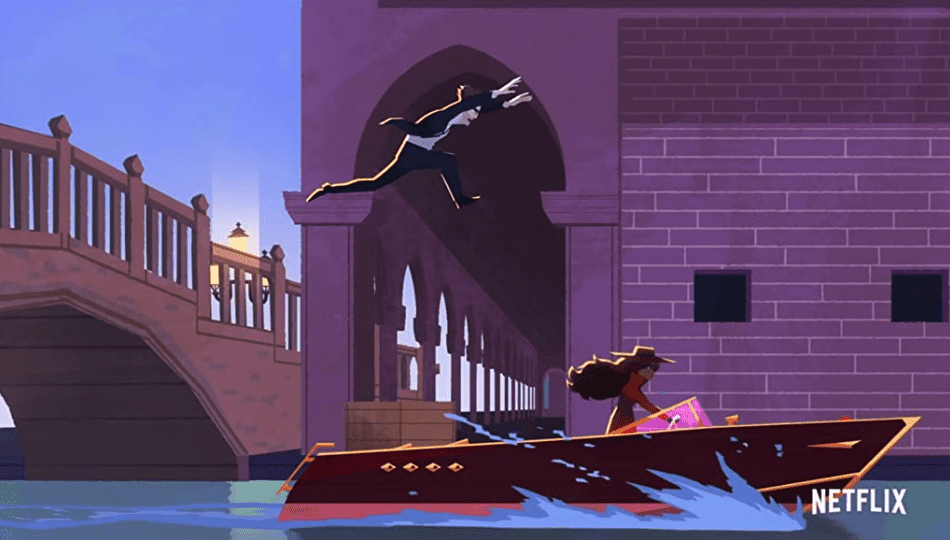 Netflix's remake of the 1994 series "Where in the World is Carmen Sandiego?" is more than meets the eye. At first, she's merely a super thief trained at a school for criminals. However, Carmen (Gina Rodriguez) knows how to think for herself and learns the organization known as V.I.L.E. has other, more evil ambitions. She makes the choice to oppose them and, as she travels internationally, pulls capers of her own. There's plenty of educational content like geography and problem-solving, but it also explores moral dilemmas and being a feminist.
Catch the remake "Carmen Sandiego" on Netflix.
'DC Super Hero Girls' (2019 - Present)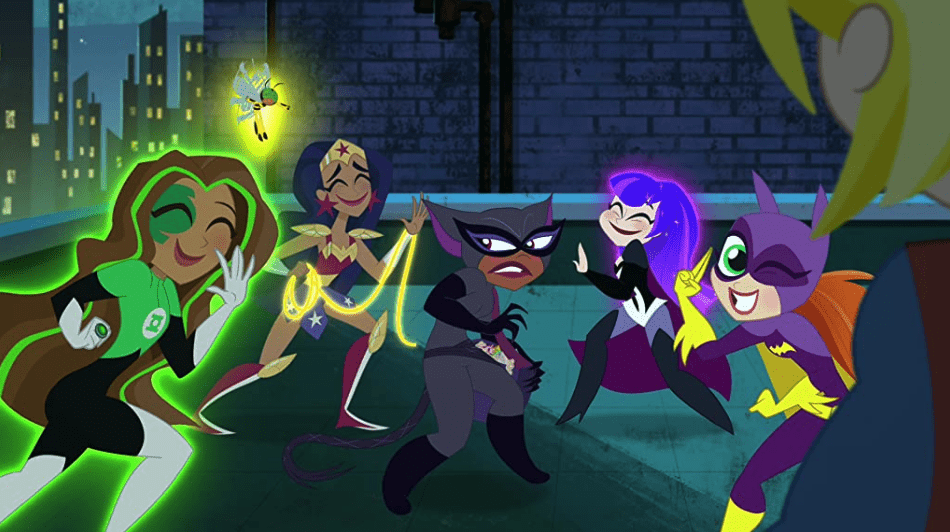 This one is obvious: What's better than one feisty female? A group of them! "DC Super Hero Girls" is wonderful for parents who want to share their love of DC comics. Before they were full-fledged superheroes, they were teenagers, growing up and learning the difference between right and wrong. In addition to being a fun-filled show, it teaches girls to work together instead of pitting them against each other.
Even for adults, we recommend giving "DC Super Hero Girls" a watch on Netflix.
'Star vs. the Forces of Evil' (2015 - 2023)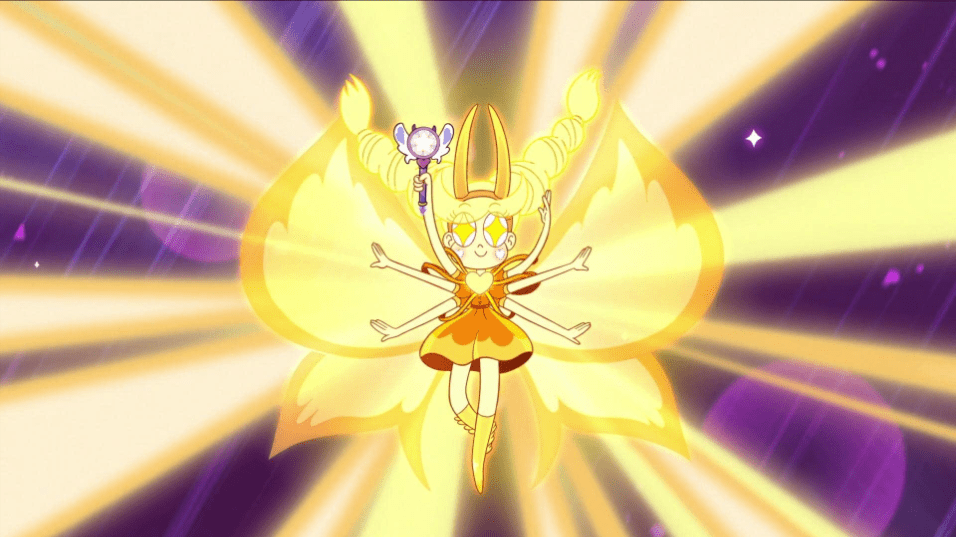 For younger audiences, "Star vs. the Forces of Evil" is the perfect fit. It's loud, bright, and focused on portraying a positive example for young kids. Star (Eden Sher) is sent away from her dimension to Earth until she's grown up and mature enough to handle magic. Unlike most shows, unforeseen consequences take episodes to occur, demonstrating the relationship between cause and effect.
"Star vs. the Forces of Evil," available on Hulu, was created and developed entirely by women.
'Kim Possible' (2002 - 2007)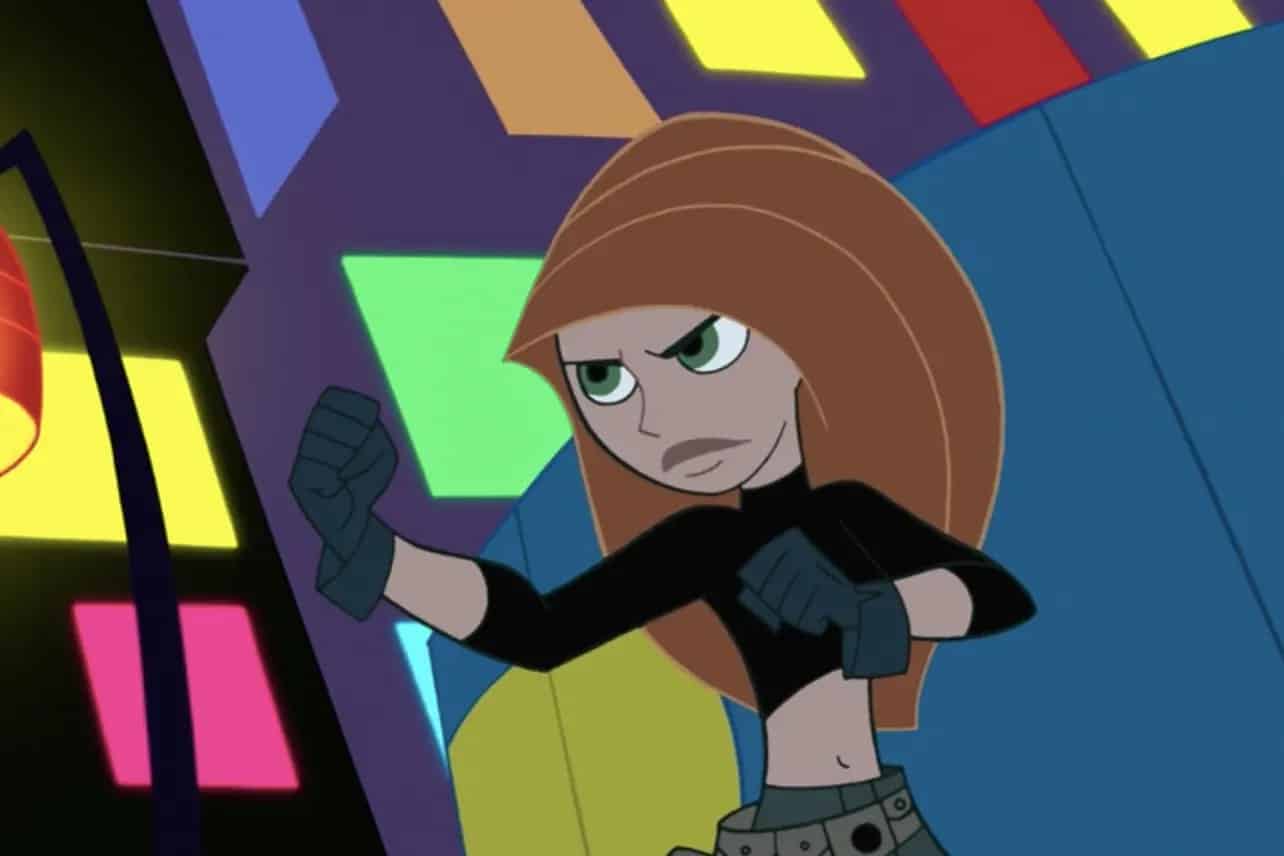 Kids growing up in the 2000s will remember "Kim Possible" as one of their favorite Disney Channel role models. She handles the pressure of being the daughter of a rocket scientist and a neurosurgeon by becoming more than just an intelligent cheerleader. In her free time, she also saves the world with her best friend and sidekick Ron Stoppable (Will Friedle). The show leaves such a lasting mark that there's a movie and a reboot show.
We highly recommend sticking to the original "Kim Possible" on Disney Plus.
'The Powerpuff Girls' (1998 - 2004)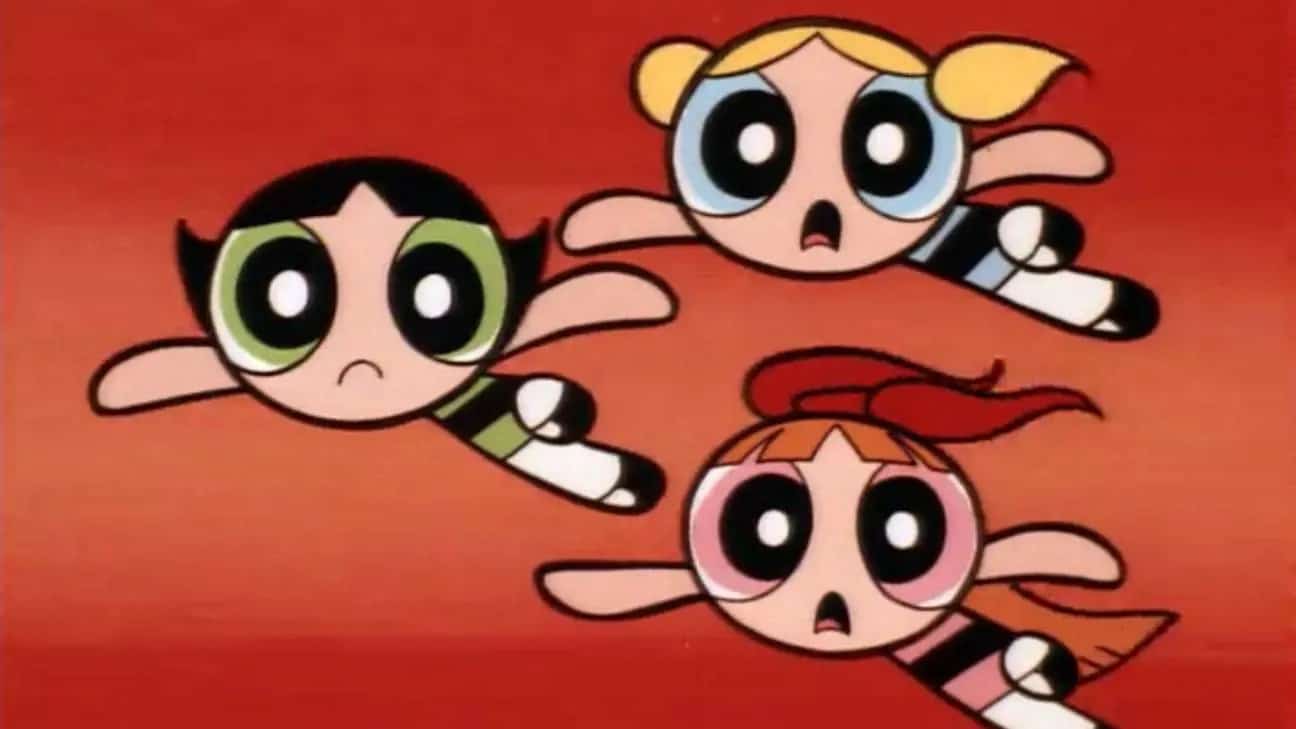 "The Powerpuff Girls" is another classic childhood Cartoon Network show that is a must-watch (or rewatch). With a movie and a 2016 reboot, the girls hold a special place in our hearts. From a young age, they fight evil and save the people of Townsville. The three represent different female personality traits and how they work together perfectly. Bubbles' (Tara Strong) traits are wonderment and childlike curiosity. Buttercup's (Elizabeth Daily) traits are bravery and brashness. Blossom (Cathy Cavadini) is fearless and strong-willed. Together, these traits and girls conquer everything.
"The Powerpuff Girls" is streaming on Max.