Once you've cut the cord and ditched cable, you'll be free of that huge monthly bill. But you might also find yourself looking for ways to stream the same shows, movies, and channels that you used to watch on cable. Streaming services can help you to do that, but it's important for us to know the difference between the services we can buy. Disney Plus and Sling TV are two popular streaming services, but they are very different in some very important ways. Let's break down Disney Plus vs. Sling TV and help you find the service that's right for you.
Disney Plus: Disney's on-demand streaming service lets you stream on your schedule for a low monthly fee
Pros
Very affordable
All the Disney content you crave, including Marvel Studios and Star Wars content
Cons
Smaller streaming library than Netflix and some others
Not much to watch for non-Disney fans
Sling TV: A "skinny bundle" live TV service with cable-like live TV channels
Pros
Cable-like live network television channels
Familiar networks like AMC and ESPN available
Highly customizable bundles let you choose what to pay for
Perks like cloud DVR service and live TV rewind available
Cons
Missing ABC and CBS
Customizable channel bundles may confuse some customers
Getting every channel you crave could get pricey
Disney Plus vs. Sling TV: What's the Difference?
Disney Plus and Sling TV are two different types of streaming services. They both charge subscribers by the month, but they offer different things in return. Disney+ offers a catalog of movies and TV shows to stream anytime you want — in other words, Disney Plus is an on-demand streaming service. Sling TV is a live TV "multichannel" service, which means that it offers live feeds of lots of familiar network TV channels — you know, sort of like how cable works.
This is an important difference. Disney Plus is a lot like Netflix and Hulu, but Sling TV really isn't — instead, Sling TV is in the same family as services like DIRECTV, YouTube TV, and Hulu + Live TV (yep, you read that right: Hulu has both a Netflix-like service called Hulu and a Sling TV-like service called Hulu + Live TV).
Sling TV's goal is to give subscribers live channels. We're talking about the same networks you know from cable: AMC, HGTV, ESPN, and so on. Sling TV is different from cable, though, and it has some really nice advantages for us cord-cutters. For starters, Sling TV is cheaper than cable. A big part of why it costs less than cable is that it trims away unwanted channels from those bulky cable bundles. Sling TV is what we sometimes call a "skinny bundle" service, meaning it offers slimmed-down channel packages with cheaper pricing. Another key thing about Sling TV is pretty obvious: It's a streaming service! You can use Sling TV on all sorts of streaming devices, from big smart TV screens to tiny iPhones.
There's one more thing to keep in mind about Sling TV, and that's the fact that it offers highly customizable bundles. After starting with a base package, you can select add-on bundles to grab more channels a few at a time, choosing what you want and avoiding what you don't. It's an almost a la carte approach, which makes Sling TV really flexible and cost-effective for streamers who are only after certain specific channels. This is part of what sets Sling TV apart from competitors like Hulu + Live TV.
But, again, the difference between Sling TV and Disney Plus is way bigger than something like Sling TV's unique bundle-building methods. The difference is huge and simple: Disney+ is an on-demand service, and Sling TV is a "skinny bundle" live TV service.
What You Can Watch on Disney Plus and Sling TV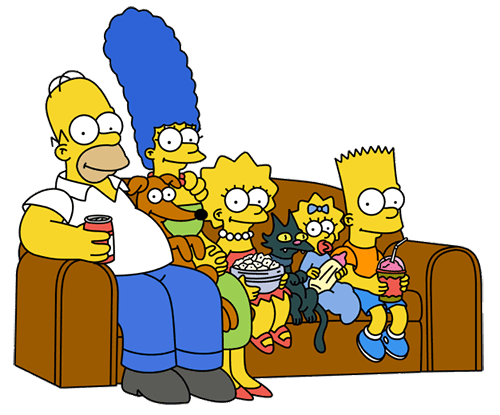 You can watch TV shows and movies on either Disney Plus or Sling TV. Remember, though, that they're different sorts of services: With Disney+, you can select shows and movies from a big library of on-demand content and watch them whenever you want. With Sling TV, you're primarily going to be watching live TV networks like AMC, HGTV, and the rest of your favorites. There are lots to watch on both services, but only Sling TV has live TV.
So what can you watch on-demand on Disney Plus? A lot! Disney Plus has tons of Disney content, including movies and TV shows from Disney sub-brands like Star Wars and Marvel Studios. There are even a few great original series, like "The Mandalorian." Disney Plus' library is smaller than that of some competitors (particularly Netflix) — but, as we'll talk about in a bit, it's also a little cheaper.
As for Sling TV, it includes a lot of your favorite live TV channels. Sling TV's channels include sports networks like ESPN, news networks like CNN, and plenty of popular networks full of sitcoms, dramas, and Hollywood movies. Sling TV does not, however, have all four major markets and their local affiliates; as of this writing, the service only covers FOX and NBC in select markets. For CBS and ABC, you'll have to use an antenna instead.
How Much Will You Save on Disney Plus vs. Sling TV?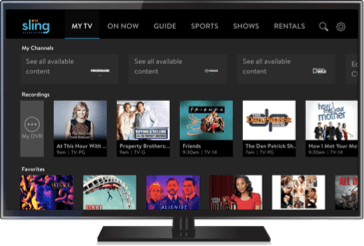 The prices of Disney Plus and Sling TV aren't that similar, but we wouldn't really expect them to be. We've reviewed a lot of streaming services here on CordCutting.com, and we know to expect live TV streaming services to be more expensive than on-demand ones.
Disney Plus is cheap even by the standards of on-demand services. It's just $7.99 per month (or one payment of $79.99 per year, if you choose the annual plan). That's much less than most of Netflix's plans — though Disney Plus also has fewer movies and TV shows to watch.
Sling TV's pricing can be a little tricky to follow, but the good news is that it's one of the most affordable streaming services of its kind. Sling TV's prices start at $35 per month for one of two base bundles. Get both base bundles, and you'll pay a discounted rate of $50 per month. No matter what you choose for your base, you can build on it with add-on bundles that generally cost $5 per month each and include a handful of extra channels. In the end, how much you pay for Sling TV will depend on what you choose!
These are very different services, but we think they're both good deals.
Disney Plus vs. Sling TV: What Kind of Streaming Service Do You Want?
If you're choosing between Disney Plus and Sling TV, the first thing you need to decide is what sort of service you want.
If you want an on-demand service — something like Netflix, for example — then Disney Plus will suit you much better than Sling TV. You may also want to check out Disney Plus' most direct competitors, including Netflix, Amazon Prime Video, and Hulu.
If you want cable-like live TV channels, then Disney Plus won't do anything for you — instead, you'll need Sling TV. You may also want to check out Sling TV's competitors, including DIRECTV, fuboTV, Philo, YouTube TV, and Hulu + Live TV.