From classic cartoons to modern hits, Cartoon Network is perhaps network television's most indispensable source of animated programming. But the traditional homes of network television aren't the only place you can turn to for a live feed of Cartoon Network. You can get a Cartoon Network live stream from a number of reliable, legal services that work on the streaming devices you use in your home. You can watch Cartoon Network without cable – or satellite, for that matter.
By the way, Adult Swim – Cartoon Network's sub-channel, which is aimed at more mature viewers – airs its programming on the same channel as Cartoon Network, only after hours. That remains true on the services we list here, so when we show you how to get a Cartoon Network live stream, remember that we're showing you how to get an Adult Swim live stream, too.
How to Watch Cartoon Network Online Without Cable
When it comes to watching live TV without cable, there's no better solution than a skinny bundle. While some networks are available over the air, the cable networks you know and love are traditionally only available through legacy pay TV services like cable and satellite. I say "traditionally" because, thankfully for us cord cutters, this isn't the case anymore – and skinny bundles are the reason why.
So what is a skinny bundle? It's just a streaming service that aims to beat cable at its own game. A skinny bundle is a pay TV service that offers live network TV channels – just like cable. But, unlike cable, the skinny bundles stream online to multiple devices, offers slimmed-down channel packages (hence "skinny") that cost less, and often allow subscribers to choose from multiple channel bundles that offer real variety of coverage, size, and cost. In many cases, swapping cable for a skinny bundle will net viewers the same channels they love while trimming the fat, expanding the number of devices that viewer can watch on, and – most important of all – slashing the price.
So which of these skinny bundles include a Cartoon Network live stream in their channel packages? Here's the list of skinny bundles we trust that will allow you to watch Cartoon Network without cable.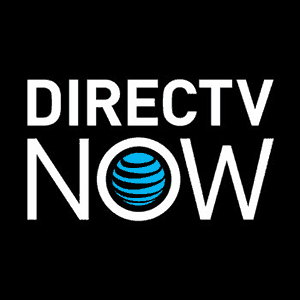 DIRECTV NOW gets its backing from a seemingly unlikely source: a legacy pay TV company. But AT&T, which owns satellite provider DirecTV, can see as clearly as any other company that skinny bundles are the wave of the future – and, in fact, DIRECTV NOW is far from alone among skinny bundles in being backed by a legacy competitor (Dish, too, has its own, and other providers are rushing to follow suit). DIRECTV NOW offers viewers their choice of several bundles, from the leanest and most affordable right on up to heftier and pricier options. The per-channel cost remains fairly constant, so you can pick your price point based on our budget alone – and you can't go wrong as a Cartoon Network fan, because Cartoon Network is included in all of DIRECTV NOW's bundles. The cheapest way to watch Cartoon Network without cable using DIRECTV NOW is the service's smallest bundle, "Live a Little," which will cost you $39.99/month. Read our review of DIRECTV NOW here.
Hulu with Live TV is the skinny bundle entry from Hulu, a brand that was already well-known for its on-demand service even before it entered the skinny bundle fray. Hulu with Live TV keeps things simple by sticking with just one base package ($39.99/month) and limiting add-ons to premium channels. In that one base package is – you guessed it – Cartoon Network, making Hulu's service a great way to watch Cartoon Network without cable. We reviewed Hulu with Live TV here on the site, so check out that review here – or try the service for yourself by clicking the link below and signing up for the free trial.
Try Hulu with Live TV for free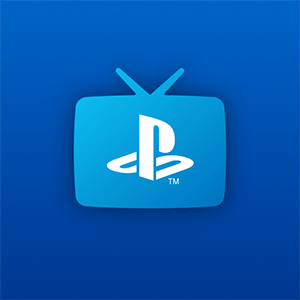 Forget the name: PlayStation Vue is not only available on the PlayStation 4, and it's a worthy choice for everyone, not just gamers. PlayStation Vue offers packages in a variety of sizes, with each larger package including all the channels from the ones smaller than it. The math is simple for Cartoon Network fans, because all of the bundles available through Sling TV include a Cartoon Network and Adult Swim live stream. The smallest and cheapest of these is Access, which is $39.99/month.
Sling TV is owned by Dish, a satellite TV company, but that didn't stop it from revolutionizing the cord cutting world by becoming the first of these skinny bundles to become widely available on many platforms. Sling TV allows for a bit more customization than its peers do, because it invites subscribers to start with one (or both) of two base packages and then build out their plan with their choice of smaller add-on packages of channels grouped by type. That allows for all kinds of variation, and all of that variation is open to fans of Cartoon Network, because Cartoon Network is available in both Sling Orange ($20/month) and Sling Blue ($25/month) – no add-ons required.
Can I Watch Cartoon Network on Roku, Fire TV, Apple TV, or Chromecast?
You can watch Cartoon Network without cable on any of the devices listed above. Because all of the skinny bundle services listed above offer apps for all of the major streaming platforms, it's easy to get a Cartoon Network live stream on Roku, Fire TV, Apple TV, or Chromecast.
And those are not, of course, the only devices that these apps support. The skinny bundle services listed above also work on mobile devices. That includes both Android devices and iOS devices, and the iOS devices, naturally, include the iPad and the iPod. Then there's your computer: your desktop or laptop can be used to watch Cartoon Network without cable, too, because each of the services listed above offers an in-browser app. Some, but not all, of the services above offer apps for major gaming systems: Hulu with Live TV and Sling TV both have apps for Xbox One, and PlayStation Vue, as you might expect, has an app for the PlayStation 4.
Please like us on Facebook to keep up to date on what's new in the world of cord cutting: