Cord cutting began with on-demand streaming services like Netflix, which quickly rendered many movie and TV show networks unnecessary, if not obsolete. But the cord cutting trend was a little slower to tackle the news, which stuck to cable while cord cutters made do with online news services or over-the-air local news broadcasts. Thankfully for fans of cable news networks like Fox News, those days are through: it's now possible to watch cable news without cable. You can get a live stream of Fox News on your Roku, Fire TV, Apple TV, or other device. And, if you read on, you'll find out high!
How to Watch Fox News Online Without Cable
Cord cutters have long been able to watch local news stations by using antennas and free over-the-air broadcasts. But for cable news networks like Fox News (or CNN, MSNBC, and the rest of the gang), that won't work. There is a solution, though, and it's called a skinny bundle. Skinny bundles are exactly what they sound like: pay TV packages that cut the fat by eliminating some of cable and satellite's less-watched channels and deliver a slimmed-down selection for a slimmed-down price. The skinny bundles we're talking about are also streaming services, so – like Netflix – they'll come into your home over the internet, not in the traditional manner of cable or satellite.
We'll run through all the skinny bundles that include Fox News below. These are your only legal options for getting Fox News with out cable, because the Fox News app requires a pay TV login to work. Ready to meet the skinny bundles?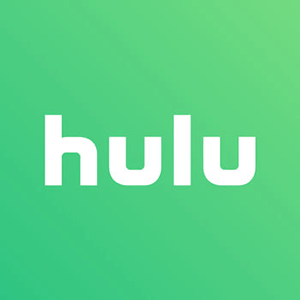 You may know Hulu as an on-demand streaming service, but it also offers a live TV streaming service called – creatively enough – Hulu with Live TV. Hulu with Live TV is a skinny bundle, and it keeps things simple by offering just one package to consumers (you can add subscriptions to premium channels like HBO, but that's all). It's take it or leave it with Hulu with Live TV, and Fox News fans may want to take it, because Fox News is among the channels that Hulu offers. Hulu with Live TV will set you back $39.99 a month after the conclusion of your week-long free trial. Read our thoughts on it in our Hulu with Live TV review, or sign up for the free trial and decide for yourself.
Try Hulu with Live TV for free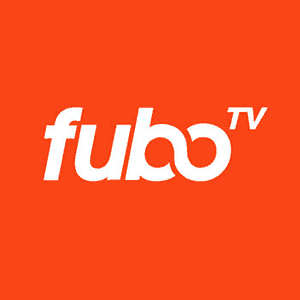 fuboTV's sales pitch is focused on sports fans, which is a holdover from the service's days as a soccer-focused streaming service. The new-look fuboTV still likes to think of itself as the best option for sports fans, but it also offers channels that have nothing to do with sports – including Fox News. Fox News comes in fuboTV's base package, which will run you $39.99/month except in New York State and the New York City metro area, where it's $5 more. A bunch of other Fox properties are on board too, including, naturally, plenty of sports channels. Read our review of fuboTV here, or check it out for yourself by clicking the link to its free trial. Despite its sports-centric approach, fuboTV has a lot of content for news junkies and network TV show fans.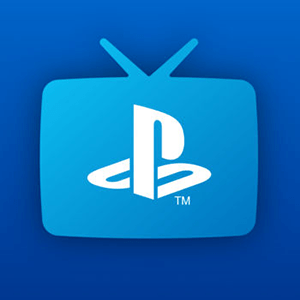 PlayStation Vue may share a name with Sony's gaming system, but the days are long past when you had to be a gamer to get it. These days, PlayStation Vue can offer you live TV on devices like Roku, Fire TV, and Apple TV. And, yes, that includes a Fox News live stream. PlayStation Vue divides its offerings up into tiered bundles that increase in price as they increase in size, but Fox News fans don't need to climb the ladder to get their favorite channel: Fox News is available in PlayStation Vue's cheapest package, the $39.99/month "Access." You can read up on PlayStation Vue in our review or check it out for yourself with its free trial – though be aware that PlayStation Vue's free trial period is only 5 days, rather than the more typical 7.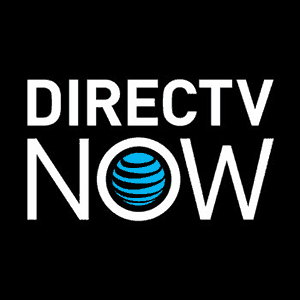 DirecTV Now may sound like a certain legacy pay TV provider, but it's every inch the modern skinny bundle. AT&T's DirecTV-branded skinny bundle offers users a choice of tiers of service, with larger packages costing more (DirecTV Now's largest bundles rival cable packages in size – and in price). Fox News is easy to get, though, so fans won't have to worry about upgrading to larger bundles. Fox News appears in every one of DirecTV Now's streaming packages, including the smallest one, "Live a Little." Live a Little will cost you $35/month, though you can add to that by tacking on premium channels like HBO (or by upgrading to a larger package, as previously mentioned). For more on DirecTV Now, check out our full review of the service.
Can I Watch Fox News on Roku, Fire TV, Apple TV, or Chromecast?
Good news for news fans: the services listed above offer a wide range of platform support, making it easy to watch a Fox News live stream on just about any device you use to watch content. The major skinny bundle apps have you covered for the major streaming boxes and sticks, including devices running the Roku, Fire TV, and Apple TV platforms. You can use the Android and iOS apps (and, in some cases, in-browser apps) to put content from their services on the big screen via a Chromecast, as well as to watch Fox News on the go.
Want specifics? We've got specifics. DirecTV Now, fuboTV, Hulu with Live TV, and PlayStation Vue are each available for Roku, Fire TV, Apple TV, and Chromecast. fuboTV, Hulu with Live TV, and PlayStation Vue are also available for Android TV – that's the platform used by the Nvidia Shield, AirTV, and some Sony smart TVs, among other devices.
DirecTV Now, fuboTV, Hulu with Live TV, and PlayStation Vue each also have apps for both iOS and Android mobile devices. That includes both phones and tablets (including iPhones and iPads)!
Finally, it's worth mentionign that Hulu with Live TV works on the Xbox One game system. PlayStation Vue works on the PlayStation 4.
Put it all together, and you have a ton of different ways to watch Fox News without cable! A Fox News live stream is easy to access on a huge range of devices and platforms, so scroll back up and test drive some of your options by clicking the links and signing up for a free trial!
Fox News in Other Forms
The options listed above all your only paths to a Fox News live stream, but it's worth remembering that the Fox News empire isn't limited to the cable network's live broadcasts. You can find clips of Fox News' broadcasts after the fact on FoxNews.com, and you'll also find work from Fox News' army of writers and print (well, online-print, anyway) journalists. It's also worth remembering that Fox owns plenty of local stations, too, which means you may be able to watch local news on your regional Fox network with an over-the-air antenna.
Please like us on Facebook to keep up to date on what's new in the world of cord cutting: