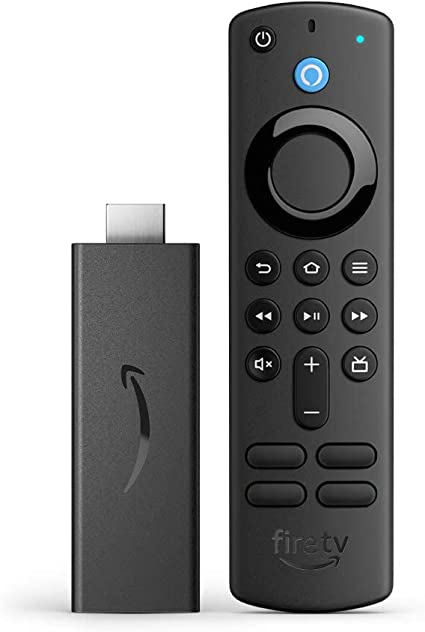 Amazon's Fire TV is one of the best streaming devices on the market. It's perfect with Netflix and other streaming video on demand (SVOD) services, but that's not all it can do. It's also a great tool for watching live TV, including local channels. Thanks to an increasing number of live TV streaming options, several ways to use over-the-air antennas with Fire TV, and a few stand-alone apps, it has never been easier to watch local news, local sports, and other local programming on Amazon Fire TV. Below, we'll show you everything you need to know about how to watch local channels on Fire TV devices.
How to Watch Local Channels on Fire TV
The major reason you can watch local TV on streaming devices such as Fire TV is the increasing number and capabilities of skinny bundles. Skinny bundles are pay TV services that, in some ways, are a lot like cable or satellite: They bundle channels and offer live feeds of familiar networks such as AMC and ESPN. They're still cord-cutting solutions, though, since they don't use traditional methods to deliver their content. The live feeds from a skinny bundle come over the internet ("over the top," or OTT, in industry lingo), which means you can watch them anywhere you can get internet access.
We'll list your skinny bundle options below, and we'll also cover other methods for watching local channels on Fire TV.
Hulu also offers a skinny bundle, and it's available on Fire TV. Since Hulu's skinny bundle has live local feeds of major networks and regional sports networks, it's another way to get local TV on Fire TV. You can read our Hulu Plus Live TV review of the service to learn more. As always, the availability of major networks and RSNs varies by region.
DIRECTV via Internet offers regional feeds of all four major networks, as well as select regional sports networks. You have your pick of four DIRECTV packages, and local networks are available in most markets. Our review of DIRECTV via Internet has more about the service.
fuboTV talks a big game (pun intended) about being the best choice for sports fans, and it backs it up with a selection of RSNs. It's also a good choice for other local programming, thanks to a selection of local major network affiliates. Try it out with a free trial, or start with our review of fuboTV.
If you're not sure what Paramount Plus is, that's okay. The streaming service replaced CBS All Access in early 2021, increasing the amount of content you can watch on demand. It offers a livestream of CBS in select markets, too, which is probably what you care most about.
With the arrival of Fire TV Recast, Fire TV now natively supports OTA TV. Not every Fire TV is a Recast, of course, but there are other options for combining Fire TV and OTA TV. One option is to set up a Plex media server on a computer and combine Plex's live TV feature with an antenna and PC TV tuner to transform OTA broadcasts into livestreams you can access through your Fire TV's Plex app. Another option is to use an OTA DVR such as Tablo with an antenna and the relevant app (Tablo TV, in this case). Either way, you'll be able to watch free over-the-air TV through your Fire TV, making it easy to catch live local broadcasts from major networks, PBS, and other channels.
As the name suggests, NewsON is all about the news — local news, to be exact. NewsON locates your nearest station and plays live, on-demand video for you. You can change stations to your favorite local one (or a station far from your current location). The trick is that not all local news stations have signed on with NewsON, so it won't necessarily have the station you want to watch. You might as well download it and see, though — you may end up with a convenient and free way to watch your local news on Fire TV.
Watch Local Channels on All Your Devices
We have even more to tell you about watching local channels without cable — check out the pages below to learn more!