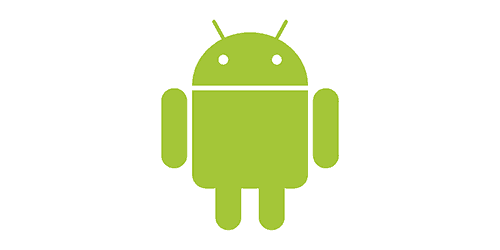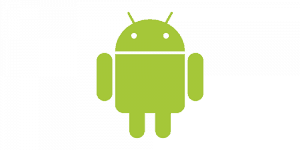 Our mobile phones and tablets are powerful little streaming devices. There's a good chance that you've used your Android phone or tablet to view Netflix, or maybe even live-streaming video. But what about local channels — the local news and weather reports, live sporting events, and other local TV coverage that you don't want to live without? Well, as it turns out, you can watch local channels on Android, too. You don't need cable to stream local sports or news, and if you learn how to do so on your Android mobile device, you can always access the local content you need no matter where you are. We'll show you how to watch local channels on Android.
How to Watch Local Channels on Android
There are a few different methods that you can use to watch live local channels on Android devices. The first few we'll run through on our list below have something in common, though, so to save time we'll address that here.
Our list begins with a series of live TV streaming services, which are also sometimes called "skinny bundles." The "skinny bundle" nickname comes from the tendency these services have to strip down the bulky channel bundles cable is known for and to instead offer slimmer, more affordable live TV packages. But that's not the only innovation these services are making: the most important thing is that live TV streaming services are delivered over the internet, which means they can be viewed anywhere and on all sorts of devices — including Android devices like the ones that Google makes.
The live TV streaming services on our list include live local feeds of major networks like NBC and FOX. They also often include regional sports networks. The trick is that these streams are not available in all markets, so you may have to do some checking on the services' websites (or just sign up for the free trial) to find out if you can use them to watch local channels on Android.
Hulu's live TV streaming service, creatively dubbed Hulu + Live TV, is a great way to get local channels on Android. The service has major networks, regional sports networks, music channels, national sports channels, and so much more. We previously reviewed Hulu + Live TV, so you can read more of our thoughts here.
DIRECTV STREAM
DIRECTV STREAM is a skinny bundle that offers packages with a slew of channels. Better yet, you can catch local channels with its service. If you want to find out more, read our DIRECTV STREAM review.
fuboTV began life as a soccer-focused streaming service, and its sports focus remains in the form of its strong selection of regional sports networks. Truly local TV is here, too, as well as lots of national network television channels. You can read our review of fuboTV to learn more.
Sling TV now offers some local channels. That means if you live in the right market, you can access local FOX or NBC affiliates. To do so, you'll need to purchase a package with Sling Blue. The other base package is called Sling Orange, and if you get that by itself, you'll still get a lot of great channels! However, none of them will be local.
You might be thinking, "Hey, wait a minute. What is Paramount Plus?" It launched in early 2021 and it's the heir to CBS All Access, yet it has thousands more hours of content than the old streaming service did. But if you want local channels, you need to know this: You can get a livestream of CBS on Paramount Plus. This feature isn't available in every market, however. Your ability to get this will depend on where you live. But if you're in one of the lucky markets, then you're one step closer to using your Android to watch local channels.
YouTube TV is a true live TV streaming "skinny bundle" service backed by Google. You'll get the live network TV that you'd expect from any quality skinny bundle, plus a selection of local and regional channels. You can watch it all on Android devices. As always, live local streams are available in select markets. You can read our YouTube TV review to learn more.
You can't plug an antenna into your Android phone or tablet — or, at least, you can't really do so easily. It would be a kind of ridiculous thing to do, though it might get you a lot of likes on social media. But you can turn live over-the-air TV into digital content, which you can then stream to your Android device, turning OTA content into a way to get local channels on Android.
One way to do this is to invest in an OTA DVR. These devices allow you to schedule recordings and to stream live and recorded content using the relevant OTA DVR app on your streaming device. In this case, your streaming device is your phone or tablet, and that means you can get live local channels on Android using an antenna and an OTA DVR. Tablo devices are among your excellent options.
You can also use the live TV and DVR features available through Plex, the popular media server app. Just attach an antenna to whatever device you're running your Plex server on (for instance, you could use a PC TV tuner to add an antenna to a computer running Plex), set it up within Plex, and watch local channels on Android using Plex's Android app.
All Your Local Channels, All Your Devices
Mobile apps are great ways to stream on the go, but you don't have to watch your local networks on your Android phone or tablet's tiny screen while you're at home. Check out our other guides to learn how to watch local channels without cable on streaming platforms like Roku and Fire TV — and even (gasp) on iOS.